*This post was first published on my old site on June 21, 2017*
Today marks exactly six years since the day we found out we were having twins. It was a normal Tuesday in June 2011 and we were going for our 12 week scan. It's a really exciting time for a couple, for most, the first chance to see their baby and I was excited but apprehensive at the same time. There was a part of me that was scared that there wouldn't be a baby in there at all. Little did we know that we were going to see two babies and not just one! Here's the story of our dating scan and the day our lives changed forever.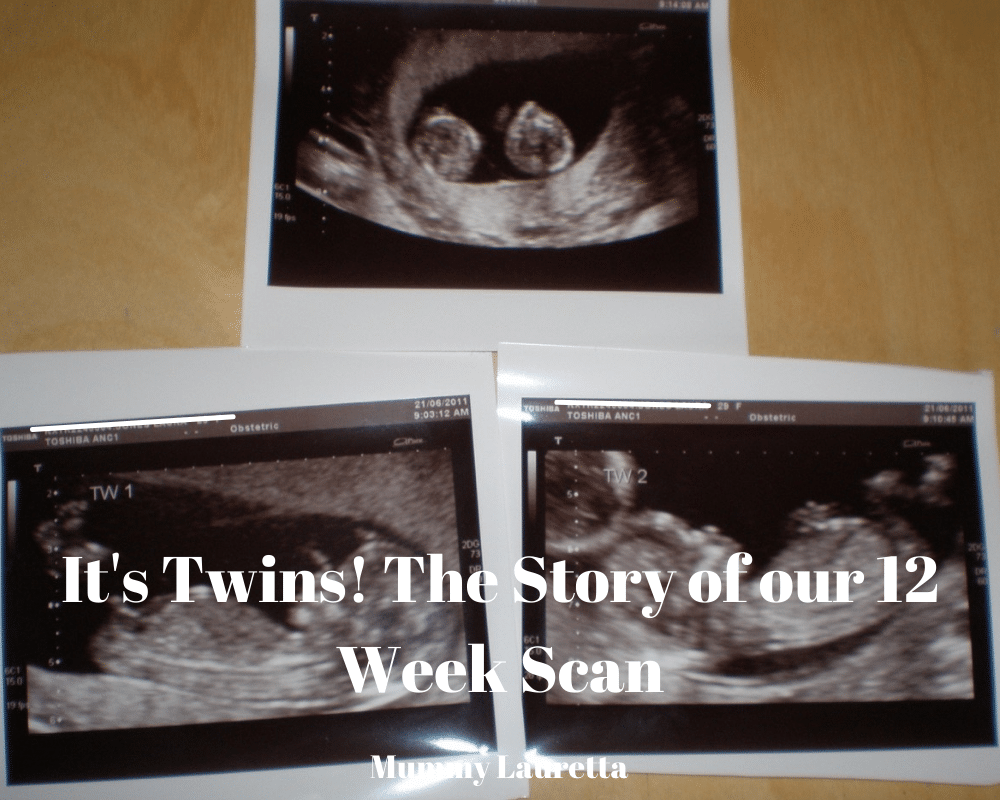 Early Pregnancy
I'd wanted to have a baby for quite a while and we were incredibly lucky that we got pregnant within three months of starting trying. The first few weeks were pretty easy in that I didn't really have any pregnancy symptoms. It was from around 8 weeks pregnant when I started to suffer with nausea. It was constant, 24 hours a day for probably the next 8 weeks solid, although I never threw up once. As long as I kept eating little and often I could manage to control it. I remember being at work and secretly eating ginger biscuits at my desk to try to combat it. I also remember having to get up in the middle of the night to sit on the sofa and eat a flapjack because I just felt so sick and hungry at the same time!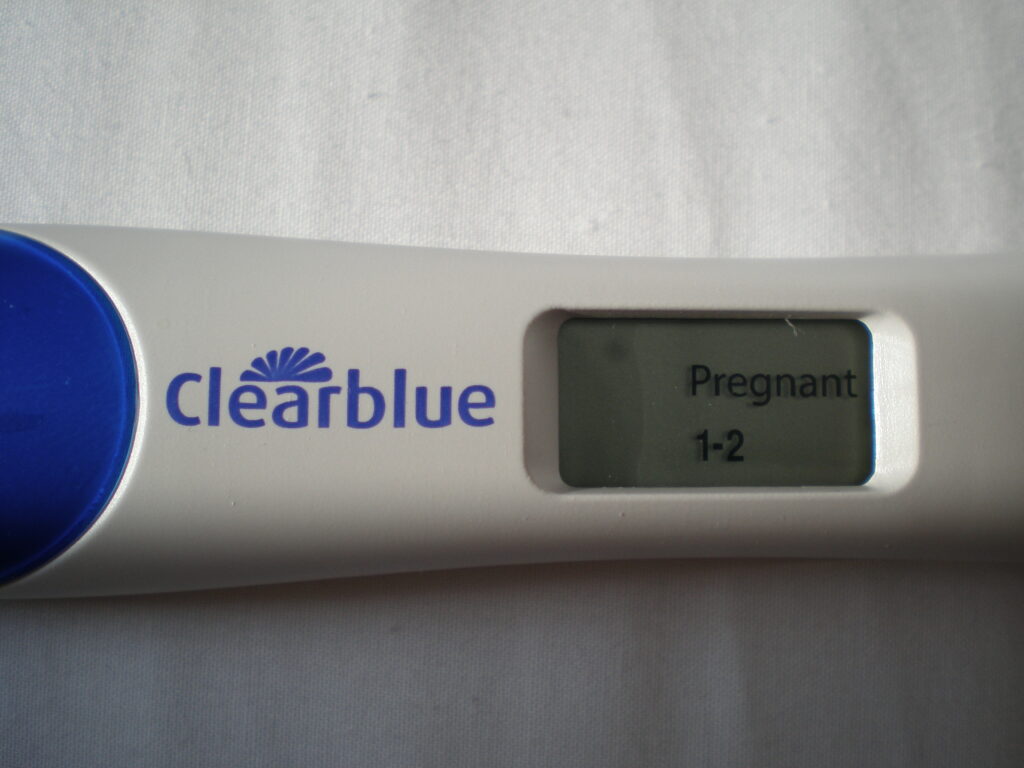 I'd been to Dublin two days before our scan to see Take That (including Robbie) and had had to tell my friend I was pregnant before it was to be announced to everyone else although our parents, my brother and Matteo's sister knew almost as soon as we found out. This is me at around five weeks pregnant on the day we told everyone: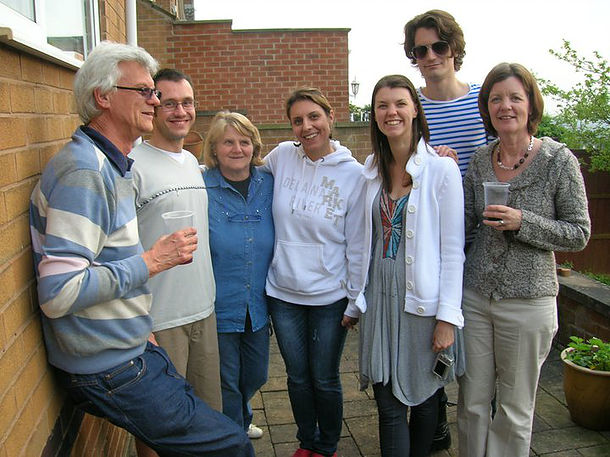 The Day of the Scan
On the day of the scan we went to the hospital in the morning. Our appointment must have been just before 9 o'clock looking at the times on the scan photos. We went in and I remember getting on the bench. Matteo was leaning against the wall to my right. As soon as the sonographer put the scanner on my tummy I just had a feeling there was something different, something special about this pregnancy and then I saw them, two heads! It was really surreal, I remember telling Matteo early that morning that I was worried that there wouldn't be anything in there (despite the constant nausea!) and then there were two babies!
We were taken to a side room to explain that the boys were monochorionic diamniotic (identical) twins which means they were sharing a placenta but were in separate amniotic sacs. It would mean they needed to see me every two weeks for a scan to check for TTTS (Twin to Twin Transfusion Syndrome). This was worrying but reassuring at the same time as I knew we would be monitored closely and taken care of. I was excited to know that I would be able to see the babies regularly and not just the two times you usually get to go for a scan in a low risk pregnancy.
Memories:
Matteo says:
"I was leaning against the wall and the lady said "It's Twins!" I said "I'm Italian, can you repeat it, maybe I didn't understand?" and she said "It's Twins!"
M "You mean like two babies? Are you joking?"
S "I never joke about these things!"
Then I called my parents and my sister and they didn't believe me. Later they told me they called each other to check they had both been told the same story!"
We left the hospital and Matteo drove to his work and then I drove on to work myself. I had been trying to get hold of my Mum but she was at work and I think the phone was engaged. About half way to work I stopped at the side of the road and called again, managing to get through this time. I remember being a bit shaky but I don't really remember what she said to me!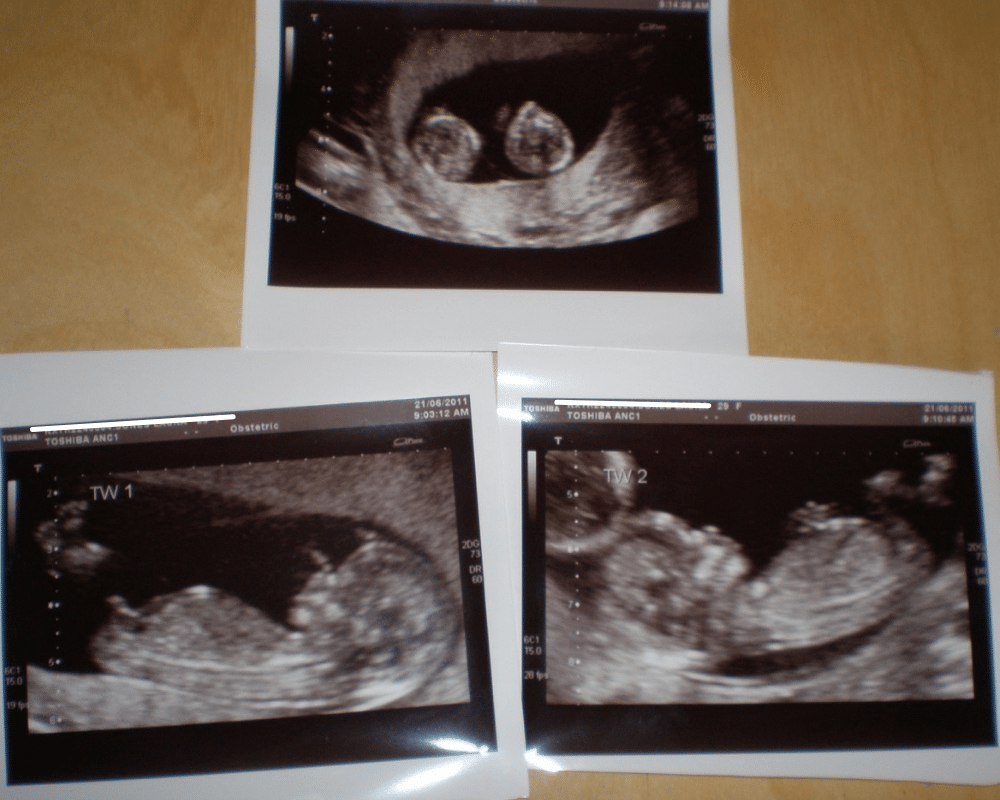 My Mum says:
"I just had to sit down and I couldn't speak for almost the rest of the day!"
Sometimes it's crazy to think that the two little peas in a pod above grew to become these two gorgeous boys below and how much our lives have changed since the moment we found out we were having two. On that day I couldn't really imagine what having twins meant. The stuff we would need, what it would mean for my body moving forward with the pregnancy, the support we would need when they were first born and the amazing sibling bond the boys now have. I was just so incredibly happy to be pregnant and that they were both growing properly. What a journey it's been! I wouldn't change any of it!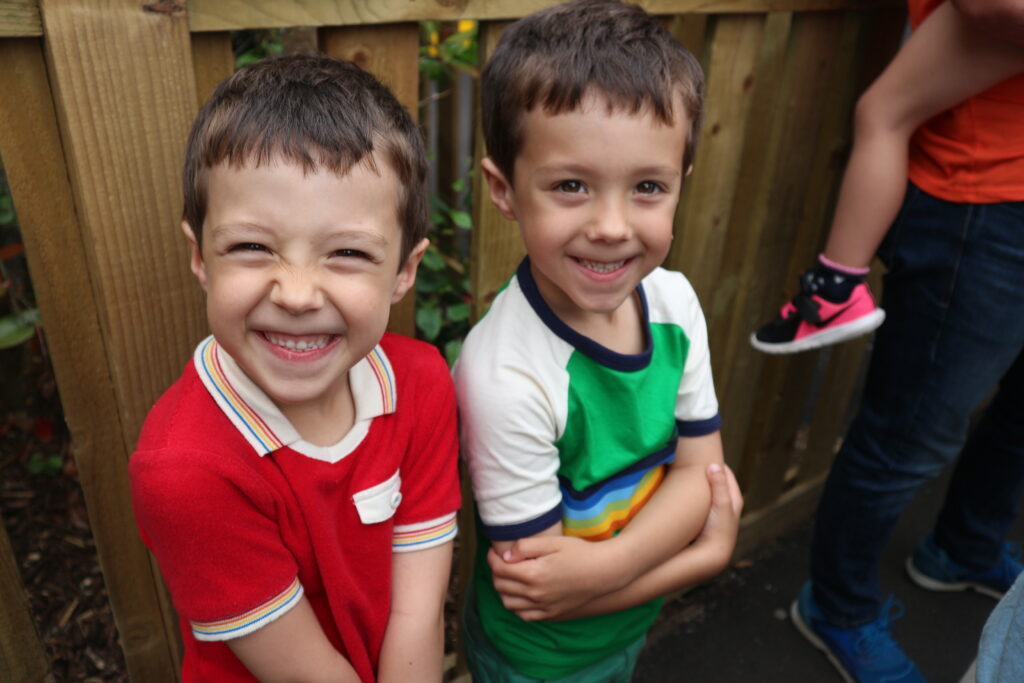 I hope you enjoyed our story. Thank you for reading x
If you enjoyed this post you may also like:
To read more about life with twins in the early days click here
Are your twins due to start school this year? Click here to read a post on how to prepare.
You may also enjoy this post on twin motherhood.
Why not Pin this post for later?: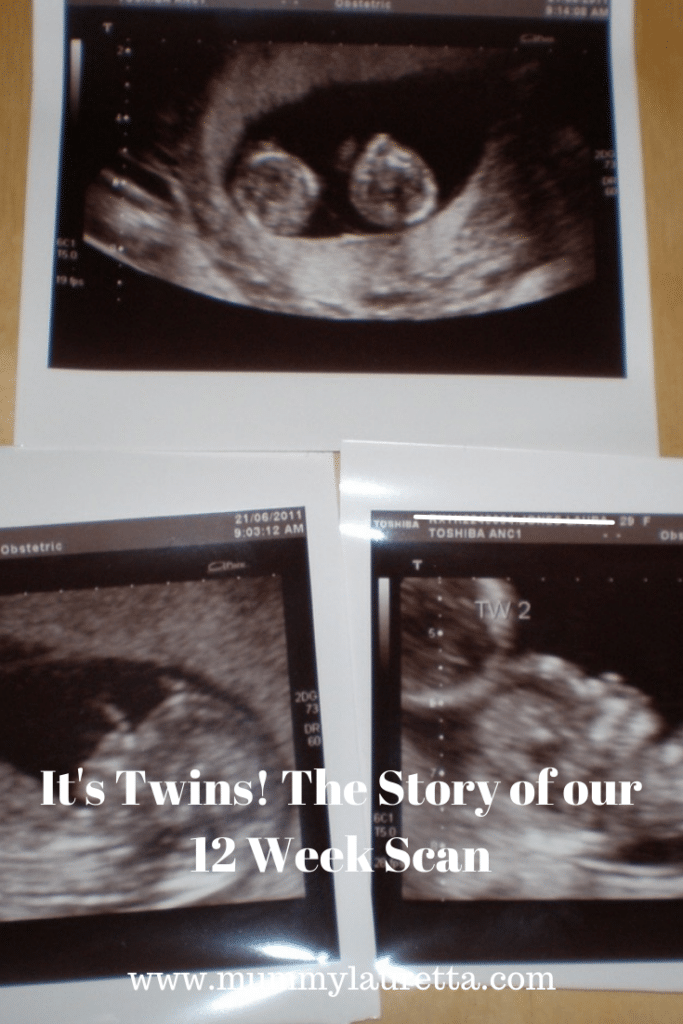 Linking up with #TriumphantTales:
& #KCACOLS: