Getting your children ready to start back at school is a major thing for parents in the school holidays. You are trying to enjoy the time off with them but September looms and everything you need to get ready is in the back of your mind. Uniform, P.E. kit, bag, coat and last but not least : school shoes. Getting your children's feet measured is a big milestone and as they get older, the excitement for the kids of seeing how much they have grown makes the measuring that bit easier.
The boys have been taking part in a project with Treads since January comparing their school shoes to a cheaper high street alternative. Find out how they got on and keep reading to enter our giveaway below to be in with a chance of winning a pair of Treads shoes:
Disclosure: This post contains affiliate links. This means I will receive a commission for any purchases made via the links but it does not cost you any more. Thank you for supporting my blog.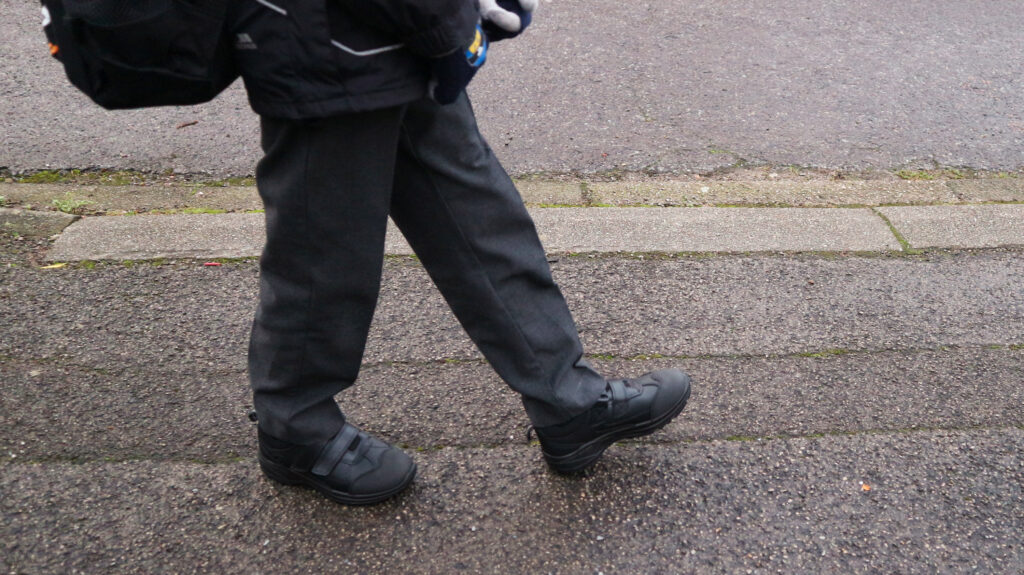 I hadn't heard of Treads before they got in touch with me towards the end of last year. We had always gone for the traditional high street choice when it comes to buying school shoes purely because that's what I remember from when I was at school. I will always remember the adverts on TV and being so happy when I my Mum let me have black patent leather shoes one year!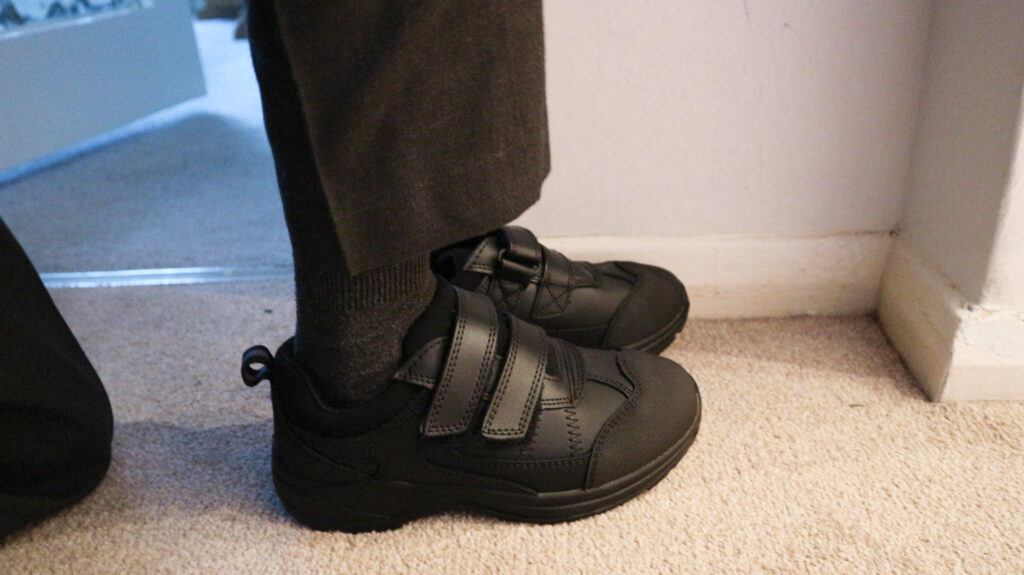 The Project
The plan was for one twin to wear the Treads shoes and the other twin to wear a cheaper high street shoe for three months to compare the fit, wear and value for money. We chose the Madrid shoe for Ethan (pictured above). It was important for us to pick a shoe with a reinforced toe as the boys are so active. I know they are running and climbing in the playground as well as playing football and this is the part of their foot they scuff the most. When they arrived they looked and felt sturdy like they would stand up to a lot of wear and tear. It was also important to choose a shoe with a velcro fastening as it just means it's a lot easier for them to undo and fasten themselves (although they can tie their laces now).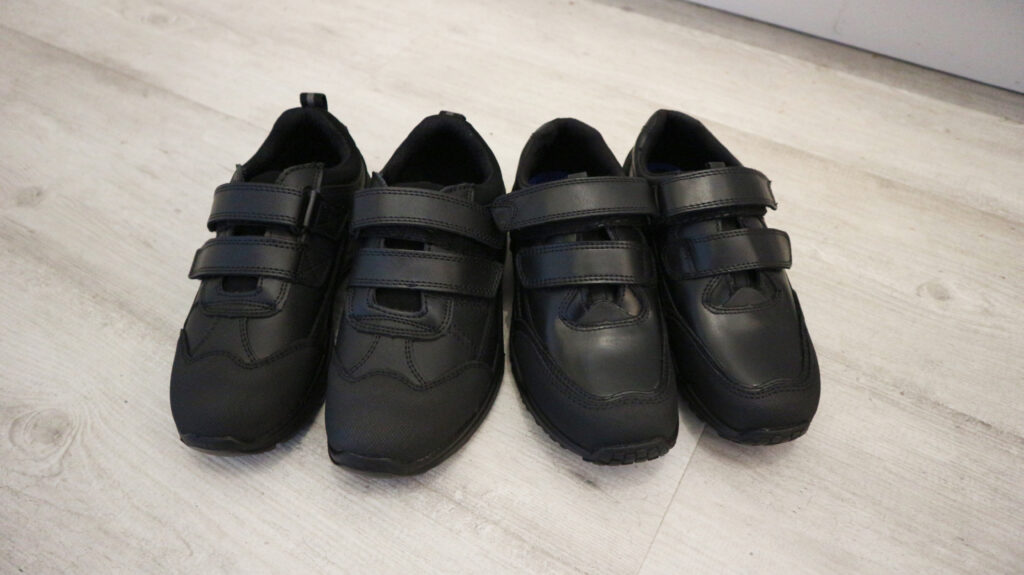 The High Street Shoe
We chose a very similar looking shoe from Next for Oliver. Both shoes fit very well. Ethan said the Treads shoes were very comfy right from the beginning. In the first week of wearing the shoes, Oliver complained that his feet were hurting a little but thankfully he was fine as soon as he had worn them in.
Measuring Feet At Home
I had never measured the boys feet at home before but it was really simple using the printable paper measure. Here's a video on how to do it: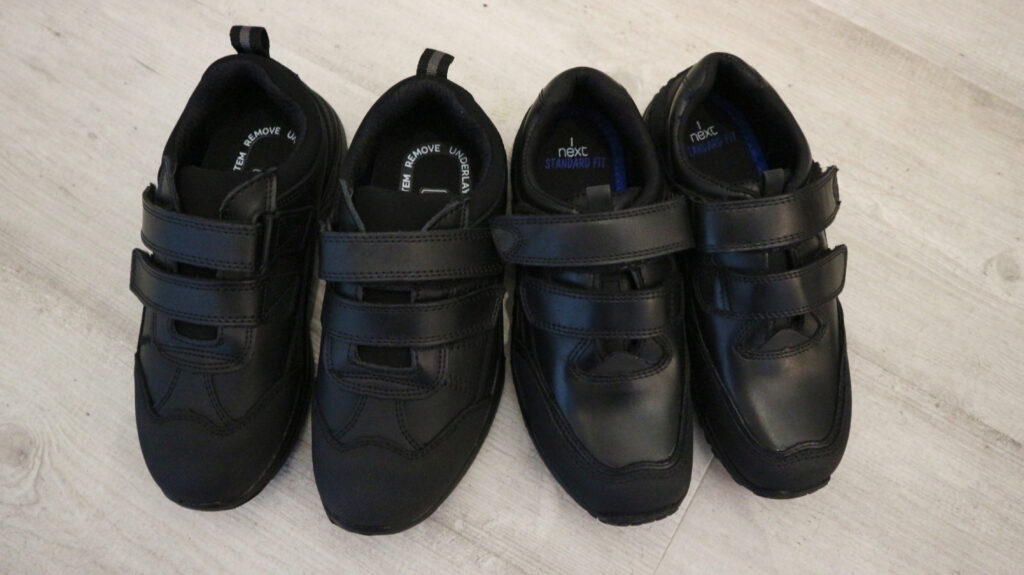 The Results
With the disruption of Covid 19 the end of the project got postponed so the boys ended up wearing their shoes a bit longer than expected. They were going to school 2-3 days a week as key worker children from when the schools closed in March all the way until July 23rd. Above you can see what the shoes looked like brand new and below what they look like now.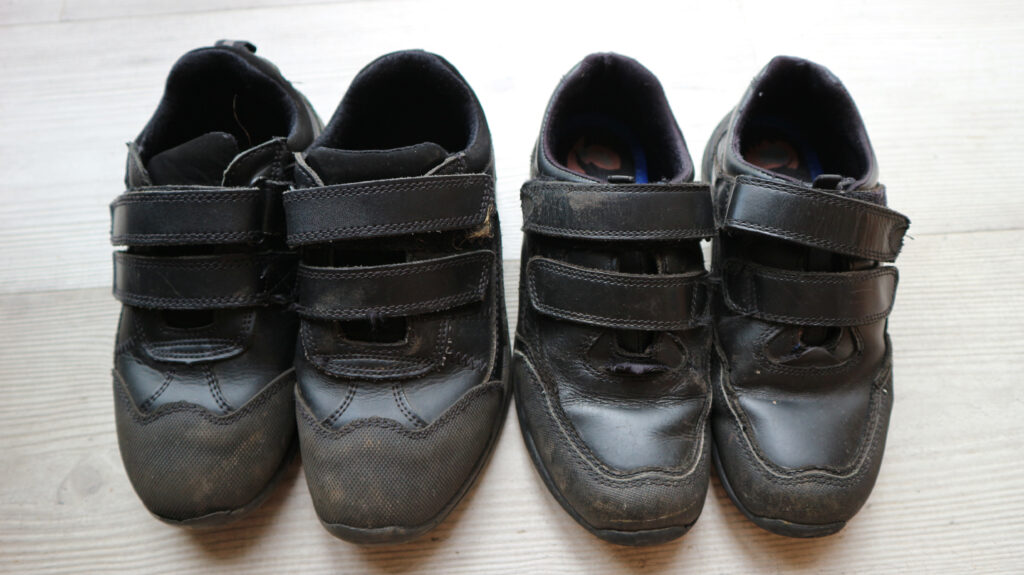 As you can see the Treads shoes have worn really well. You can tell that Ethan has been kicking more with his right foot as the toe is more worn on that one! Below you can also see inside the shoes and a side view.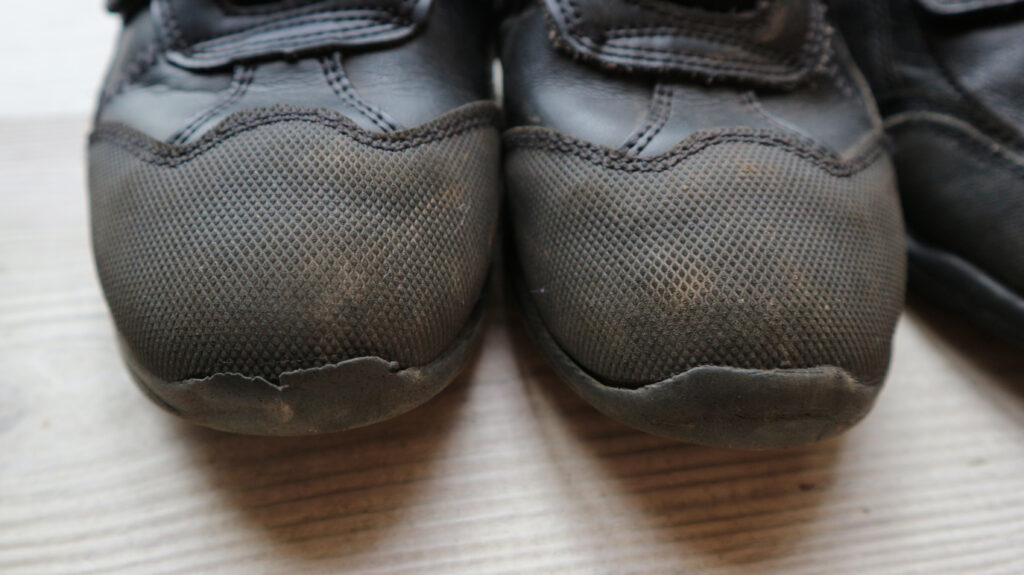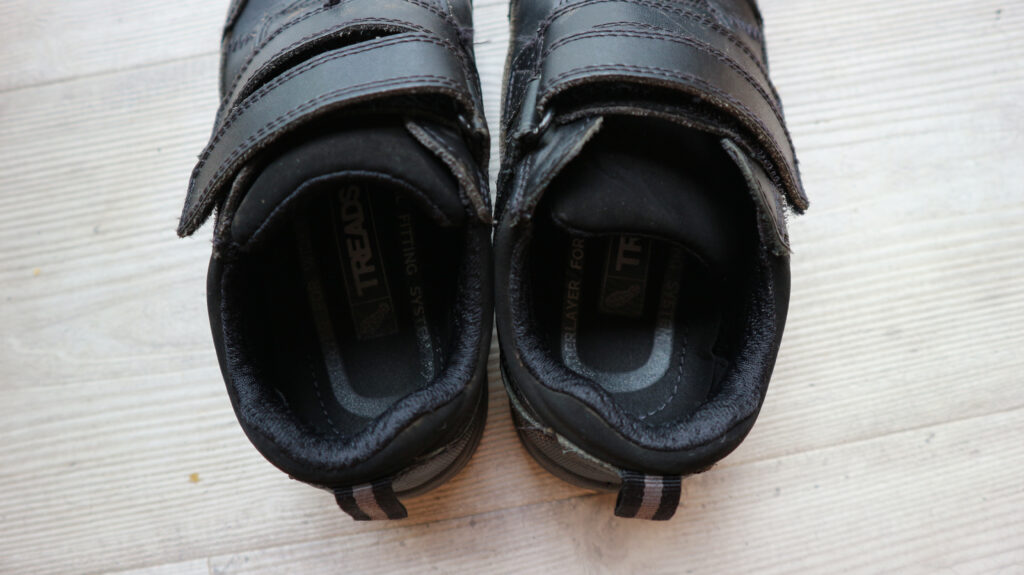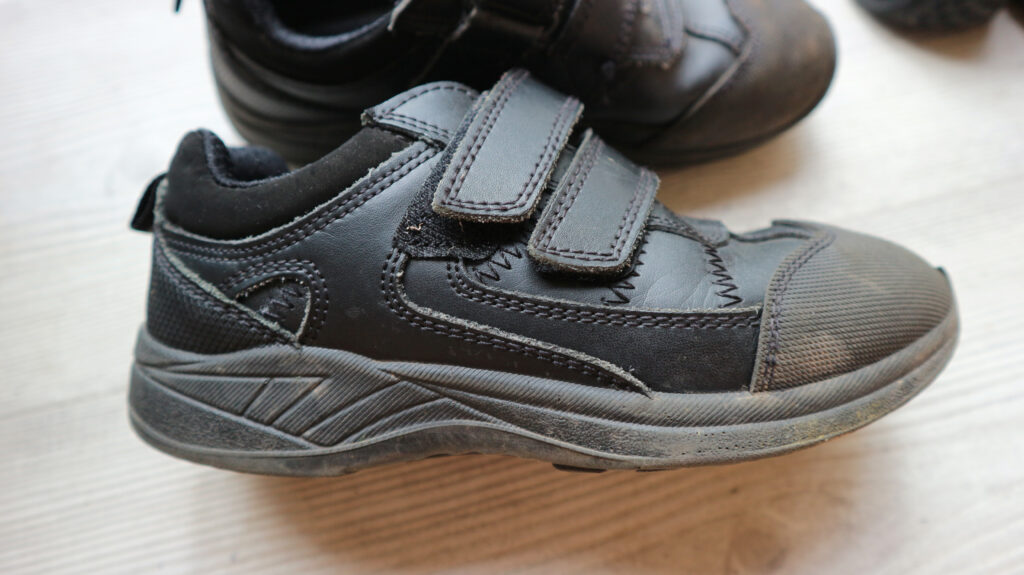 Below you can compare to the Next shoes. These look more worn both outside and in (especially on top) although they do still fit comfortably and Oliver would continue to wear them for a while longer.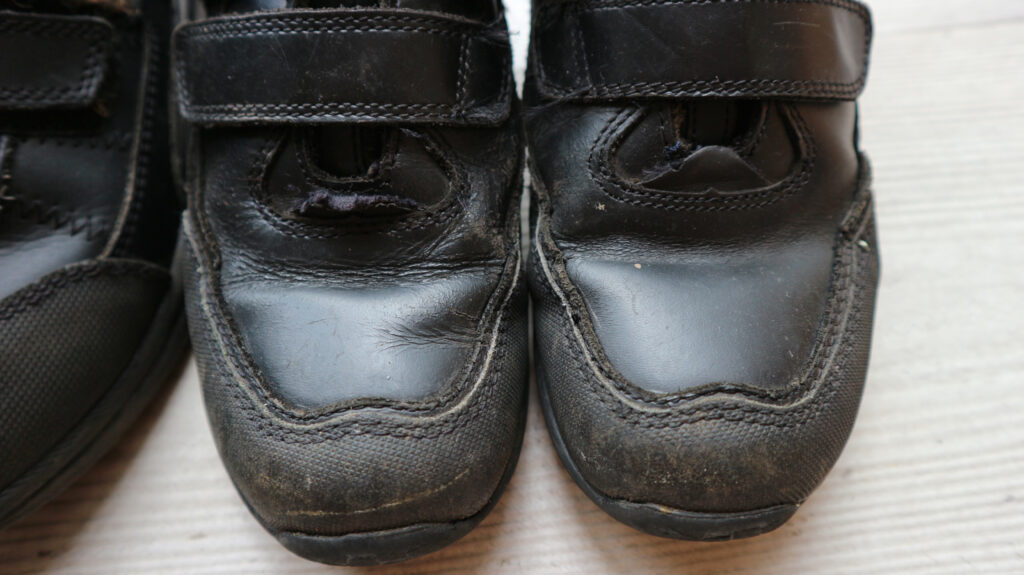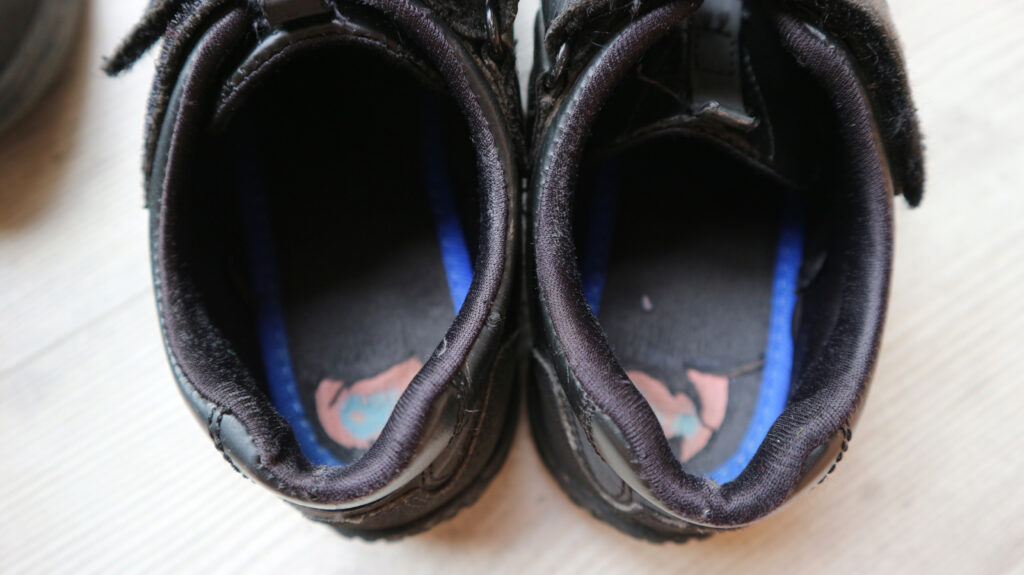 Our Final Thoughts
At the end of the project we would definitely recommend the Treads shoes and rate them higher than the high street shoe for wear, fit and comfort. I think that the value for money is excellent and very competitive to the leading high street brand. We would definitely have tried to make them last the full school year had we had the chance. Hopefully this year we can give it a go!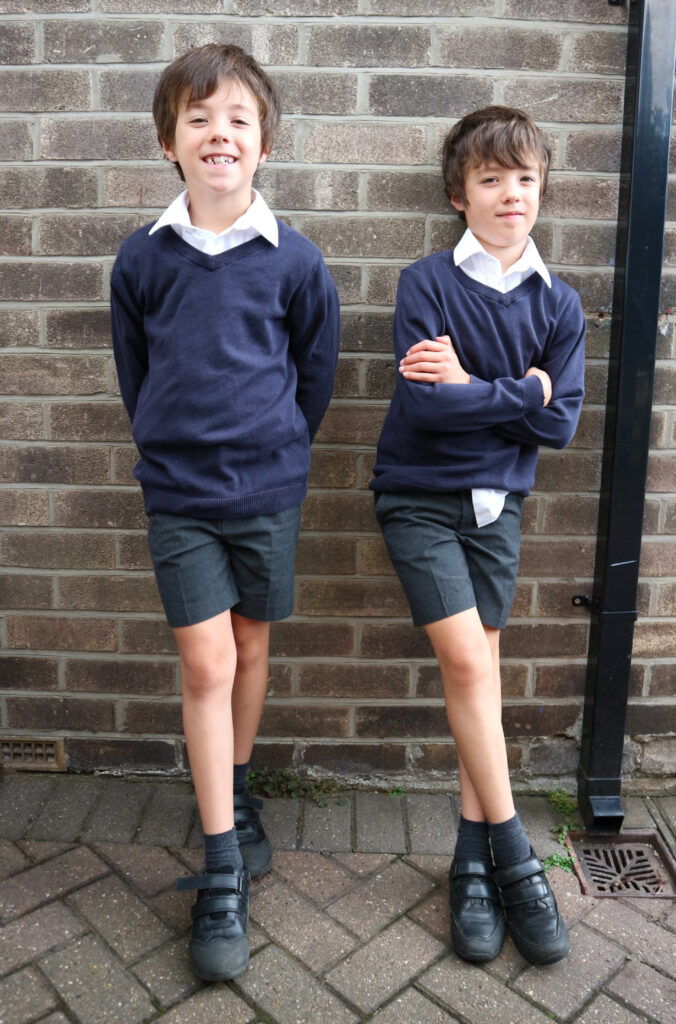 Here is Ethan on the left in the Treads shoes and Oliver on the right in the high street shoes. The boys were lucky enough to have two days with their year group in their last week of term. They got to say goodbye to their teachers and meet their new teachers for next year. A strange but happy end to the school year and the Treads twins project.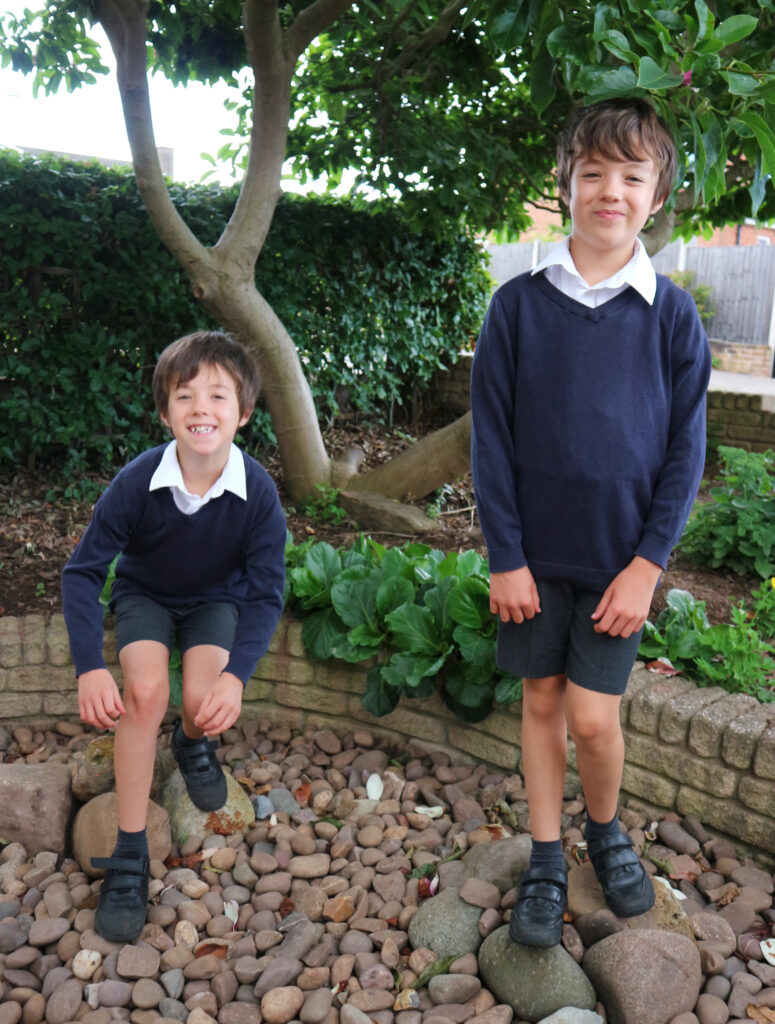 You could win a pair of Treads shoes! Enter the giveaway below:
a Rafflecopter giveaway
Disclosure: This is a collaborative post. We were provided with the shoes featured above in exchange for this blog post. All opinions are our own. Giveaway is managed by Treads themselves and not Mummy Lauretta. Giveaway runs for two weeks and closes at 11:59pm on Monday 17th August 2020.
You can also buy Treads here:
If you enjoyed this post you may also like:
Getting Twins Ready to Start School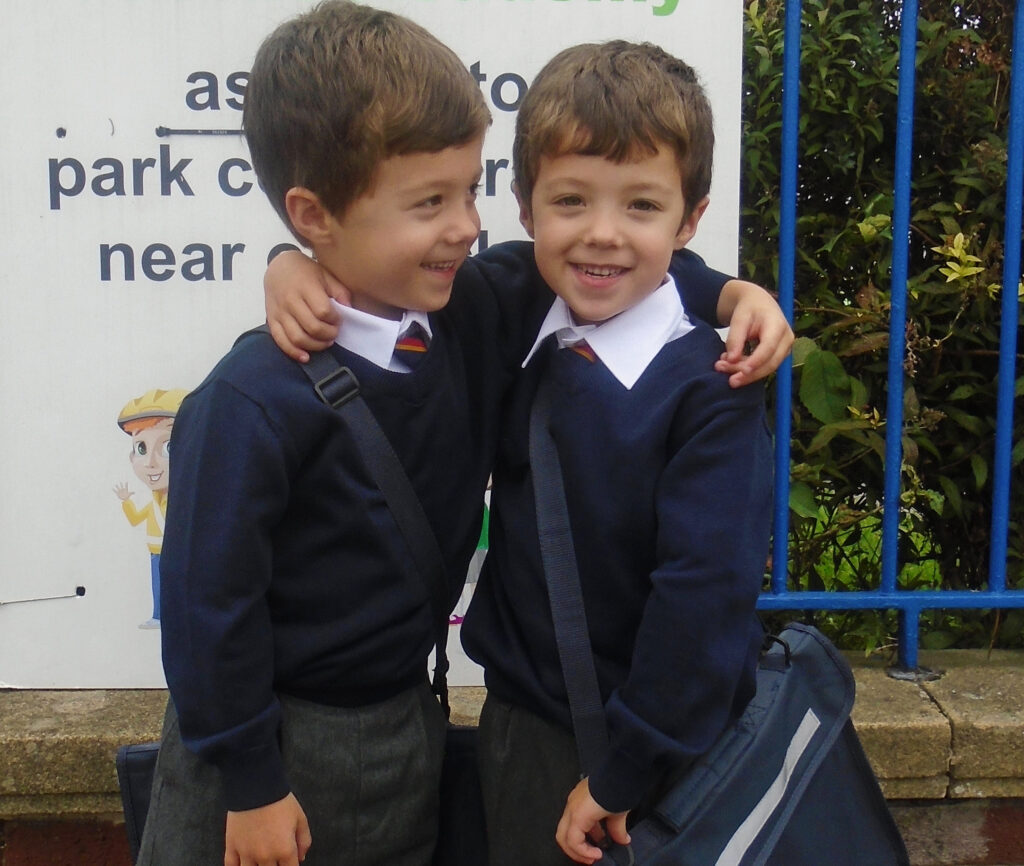 Coping out and about with twins in the early years – my thoughts on feeling judged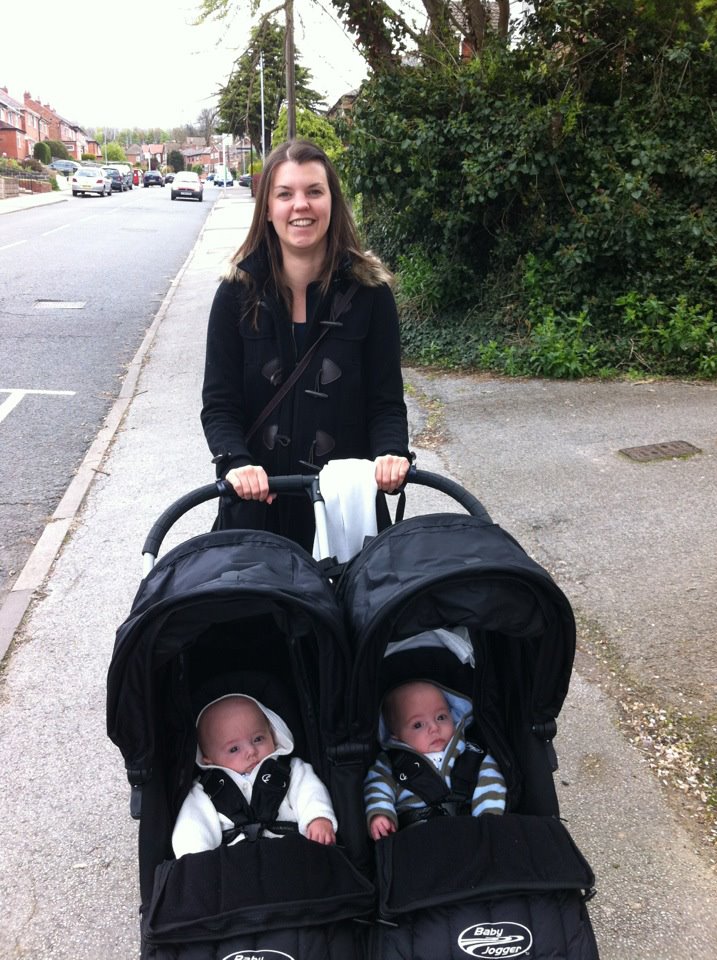 It's Twins! The Story of our 12 Week Scan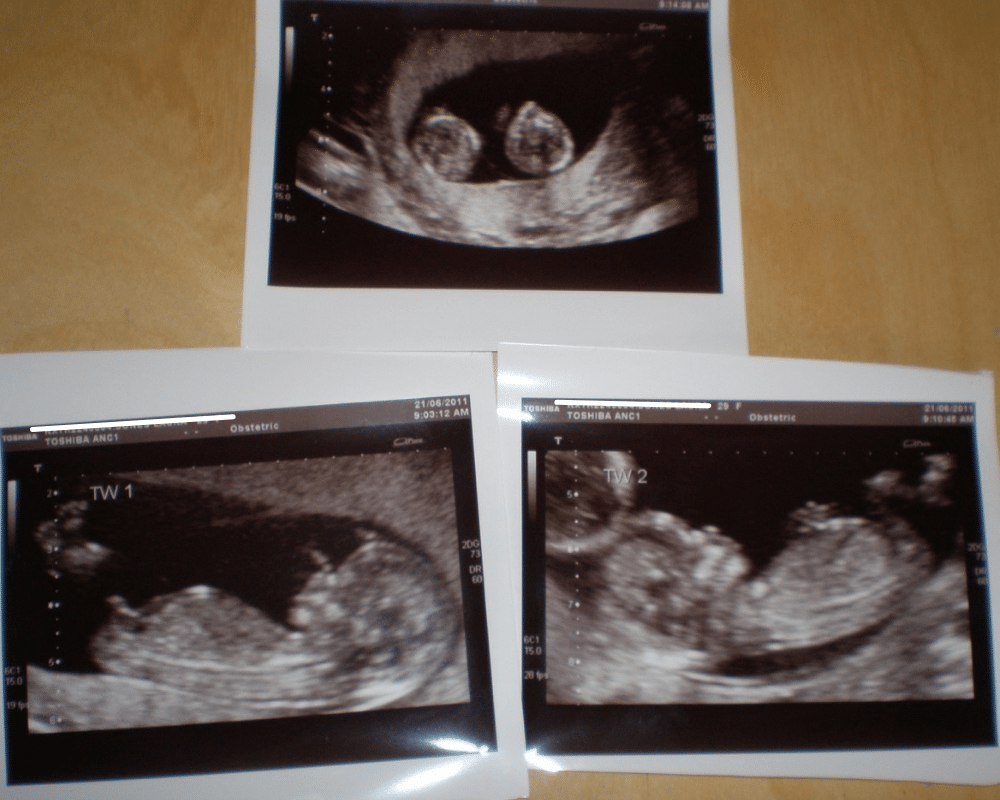 Linking up with #KCACOLS: