Moving house last year has to be the most stressful and anxiety filled thing we have ever done. When we moved into our old house in 2007, we moved from a rented and furnished flat. The only furniture we owned was a bed that I had kept at my parent's house. We were fortunate at the time that we could afford to carry on renting the flat for a couple of months while we started doing renovations to the house and moved the little bit of stuff we had in gradually, needing only our car to transport it.
This time was very different. We are now a family of four that have accumulated a lot of stuff, a whole house of furniture, toys, books and more. It felt like a long road getting ready to move but we did it and I'm so glad we did. Now in the times of COVID, things are even more difficult.
Here are my tips for preparing to move and a smooth moving day.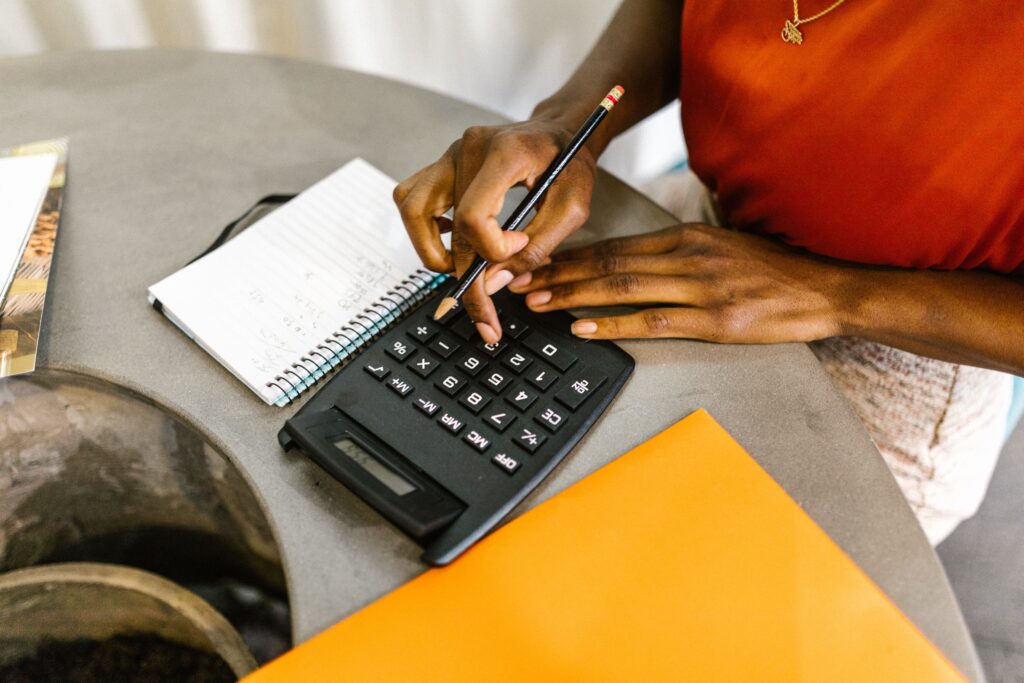 Money – Remortgaging or Porting your Mortgage
Sorting your money when moving can be quite daunting. Thankfully there are lots of helpful tools online to help you. When we moved, we upsized buying a more expensive property and so remortgaged to increase the value of our mortgage and also increased the term. It helps to calculate your payments in order to get an idea of what is affordable. We decided to change mortgage company for a better deal but most mortgages can be easily ported to the new property if you want to stay with your existing company.You may be down sizing or buying a property of lower value that needs a lot of work. Remortgaging in this instance may be to borrow extra money to carry out home improvements such as adding an extension.
A financial advisor can offer free impartial advice on the best mortgage deals. They will usually earn money from the mortgage company they recommend to you or may charge a small admin fee for their service. Some people like to use the same financial advisor over many years and build up a great relationship with theirs. They can help again and again when your fixed rate comes to an end.
Always remember to calculate and set aside money for solicitor/estate agent fees & stamp duty. You may have this money saved or may need to take it out of any equity you have from the increase in value of your home since you purchased it.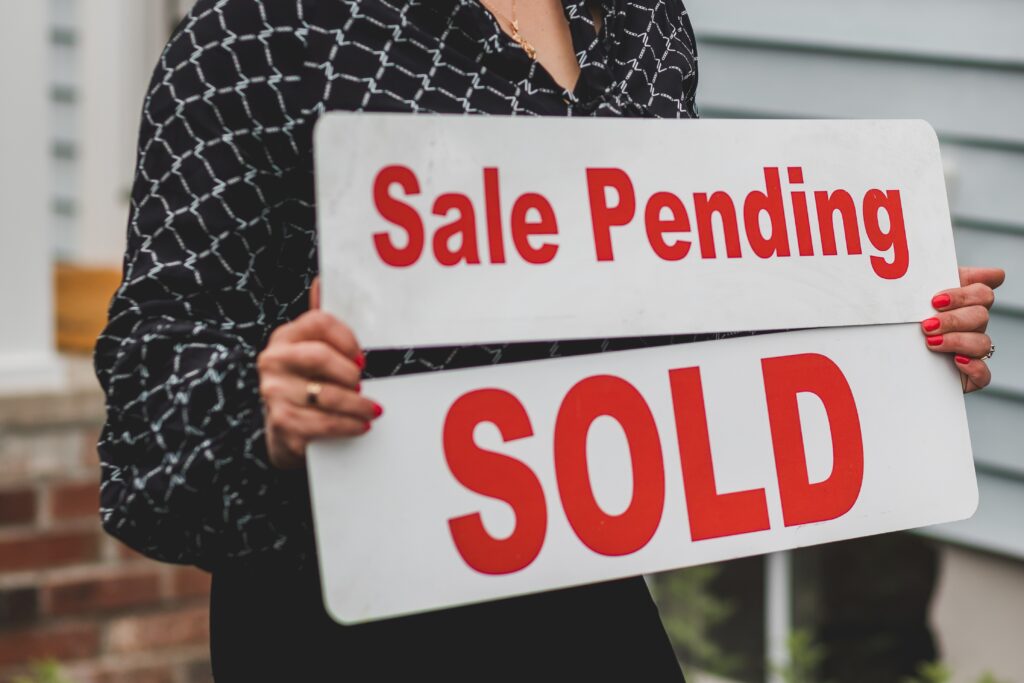 Estate Agent
Choosing the right estate agent for you can take a little bit of time but it should be worth it in the end. There are generally three types of agent; high street ones with a fixed price for fees no matter the sale price of the property who will do all the work for you in terms of advertising the property, arranging viewings, helping the sale go through etc; the second type charge a percentage of the final selling price (around 1-3%) and do the same as the first type in terms of the service; the third type are online estate agents whose fee is usually fixed and may be a lot cheaper than the other two but their service is more limited for example it is up to you to arrange your own viewings.
Helpful Hints:
Get as many valuations for your house as you like/can.
Research past sold prices and similar properties in the area.
Set up a search criteria on house move websites to get automatic emails your inbox every time a new property goes on the market.
Use the market information sections property search websites such as Rightmove or Zoopla to see recent sale prices in the area.
Sign up with other local estate agents to call you when a new property comes onto the market that fits your search criteria.
Try not to pay too much attention to decoration when viewing houses. You can make it your own once you are in, instead look out for things like damp, subsidence, age of boiler etc.
Always go back for a second viewing on the house you are interested in and take a family member, friend or builder with you who can point out things that maybe you missed when you looked round the first time.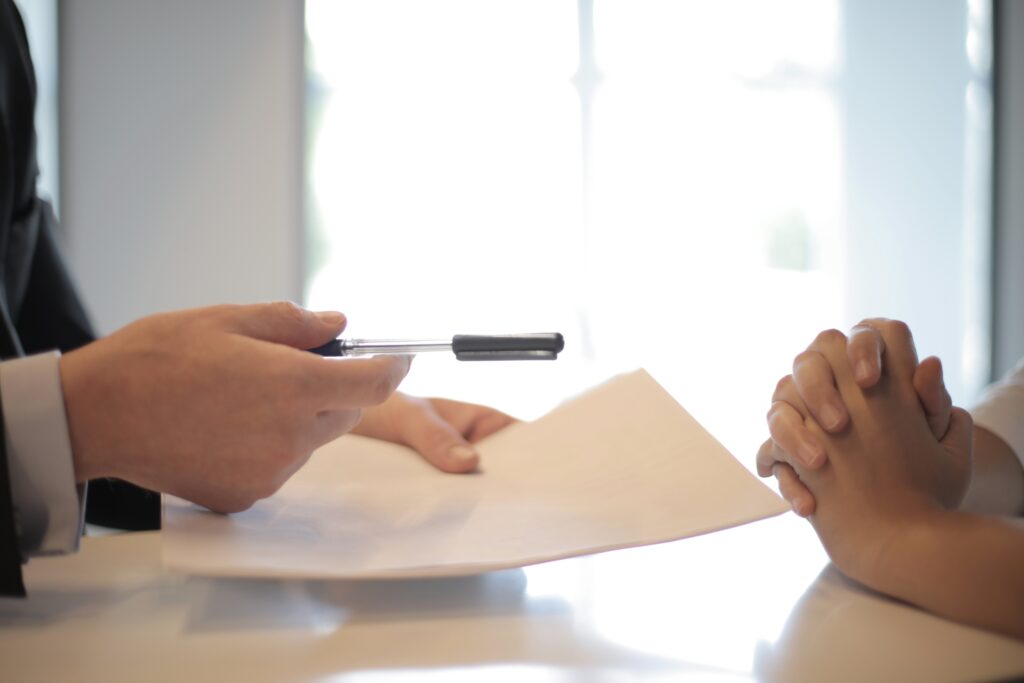 Solicitor
Perhaps the main thing to think about when choosing a solicitor for your house move is whether it is important to you that they are local so that you can actually go into the office to sign or hand in paperwork. Read this handy guide on what happens at the exchanging contracts stage.
My main advice on dealing with solicitors is to just keep calling them. Things can seem to move very slowly sometimes and a little bit of pushing from you and your estate agent can help things along.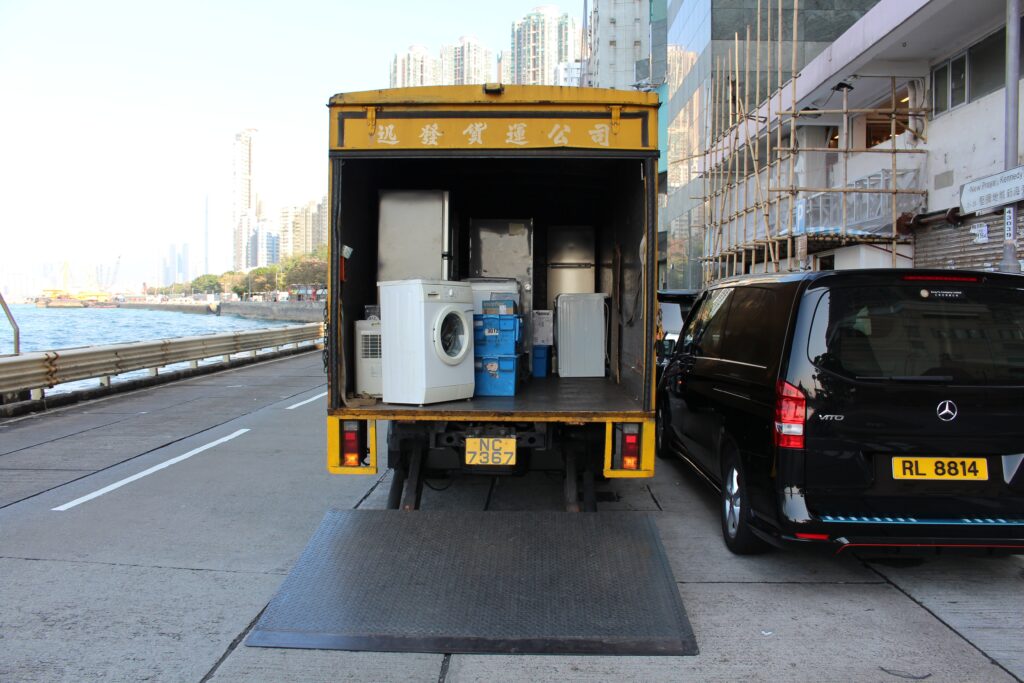 Removal Company
We used a local family owned company which was recommended to us. They were the best quote and it worked well for us as we were only moving about a mile away. You may consider using a bigger firm based on how far you are moving or what your budget is. Get a few quotes and ask around family and friends to see who they recommend. The most important thing is that they are helpful, friendly and do their best to make a stressful day run smoothly.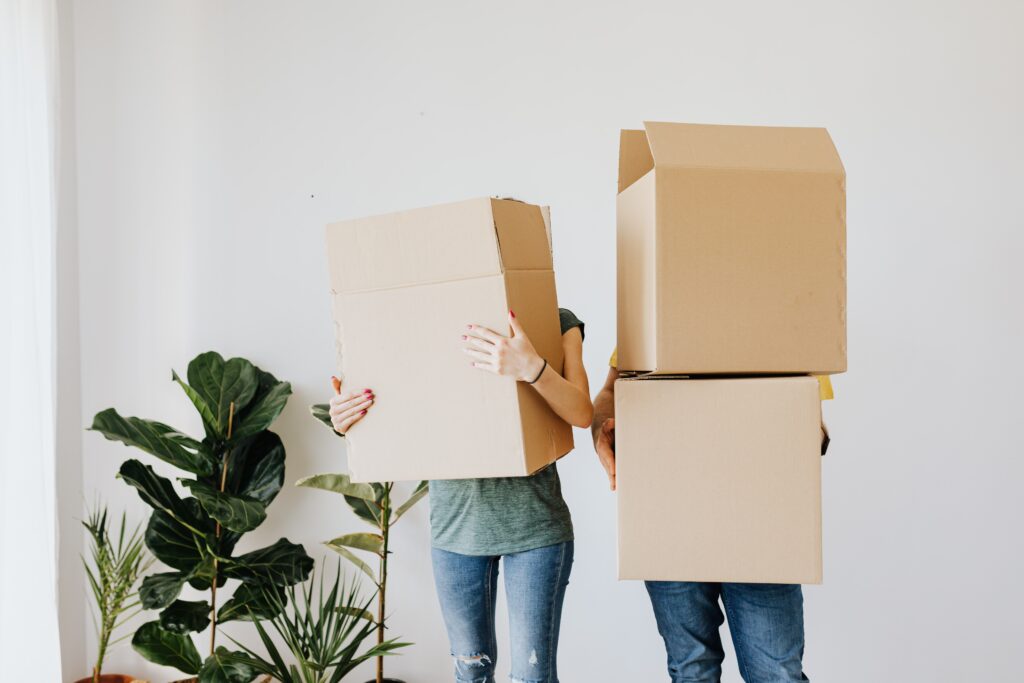 Packing
This might be the worst thing about moving! My main advice here would be to start early. We put our house on the market in March and moved in October but I had already started to sort through some things in the loft in January in preparation. I wanted to get ahead and try to thin out some of what we had accumulated in the twelve years we had lived there.
One thing that really helped was friends and family offering to give us boxes for our move. We had a lot passed to us from other people who had recently moved. We were able to pass these to others after we had then used them.
The other thing that is important here is to really think about where you want boxes going when you get to the new house and label everything clearly. We had to move a lot of things around because we hadn't thought properly about which room we were going to decorate first.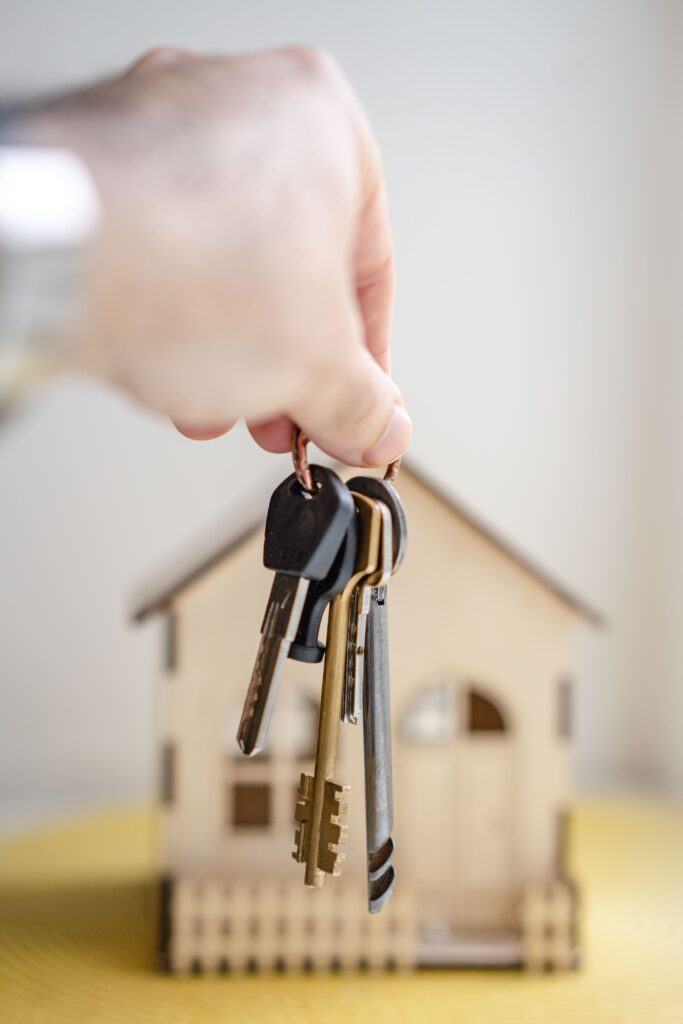 Moving Day
Our moving day was hands down the most stressful day of my life. I was on my feet from 6am to 10pm and racked up at least 20,000 steps! So be prepared for a long day.
Make sure you put things like snacks, tea, coffee, milk etc and the kettle in your car so that as soon as you arrive to the new house you can make a hot drink for everyone. Also handy are takeaway menus so that you don't have to stress about cooking that evening.
Be prepared for a wait between leaving your old house and getting the keys to the new house. Use this time to chill and eat something.
Most completions happen on a Friday so prepare in advance by letting your employer know you will need a day off in the coming weeks. If you have children you may need to sort some childcare after school.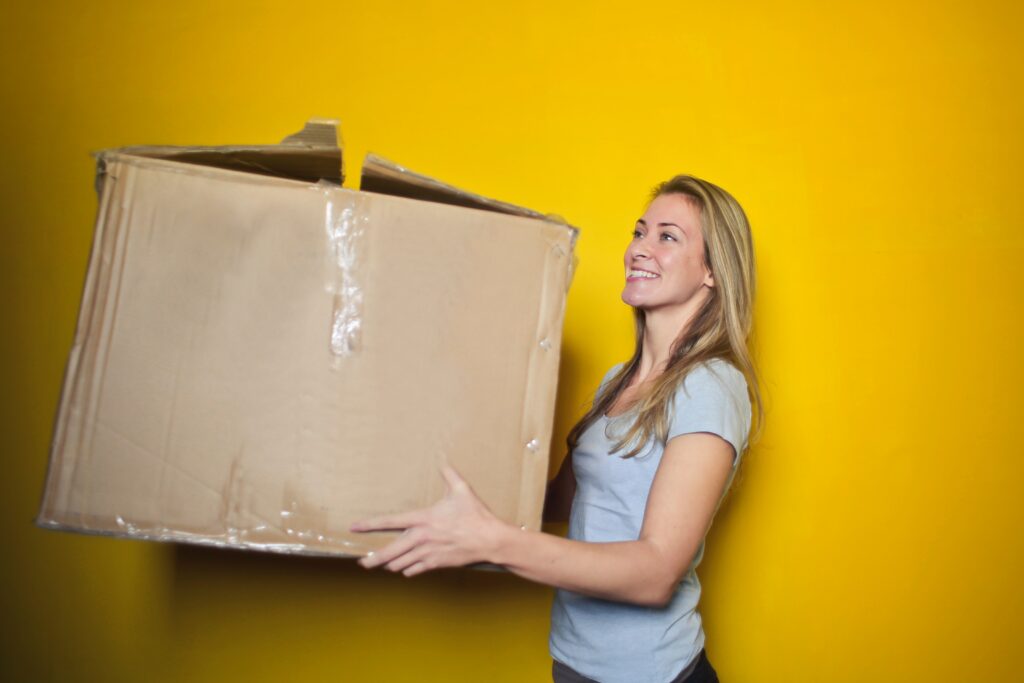 So that is my survival guide, I hope it helps along the way with your move. Pop a comment below to let me know your best advice for moving home.
*Disclosure – This is a collaborative post
If you enjoyed this post you may also like:
Dreaming of Home Improvements – My Top Five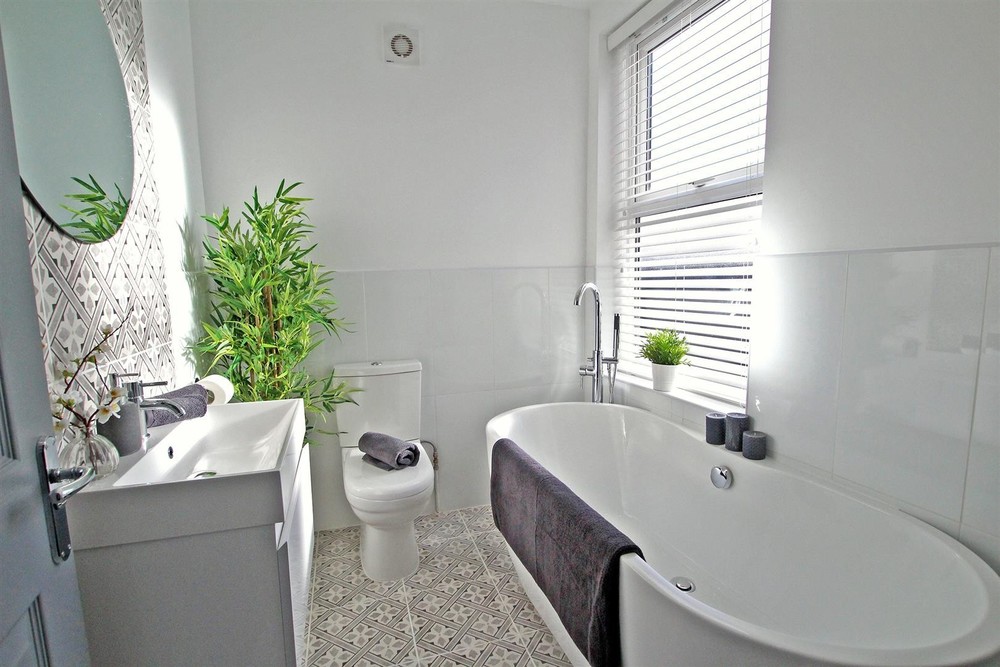 How to Get the Most Out of Your Budget in 2022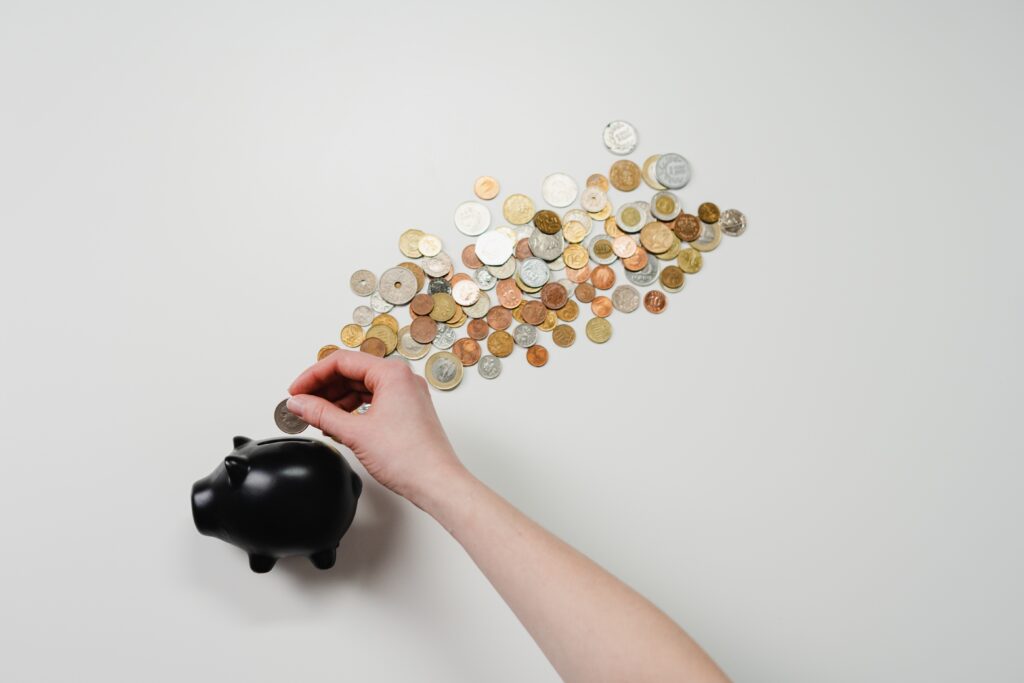 Maintaining a Garden in a Busy Family Home