You might have chocolate at the forefront of your mind at the moment with Easter just around the corner. This guest recipe from Kindling Restaurant's chef Holly Taylor is the perfect desert for Easter or any other celebration. My boys' favourite: chocolate and caramel yum and perfect for me as it's vegan.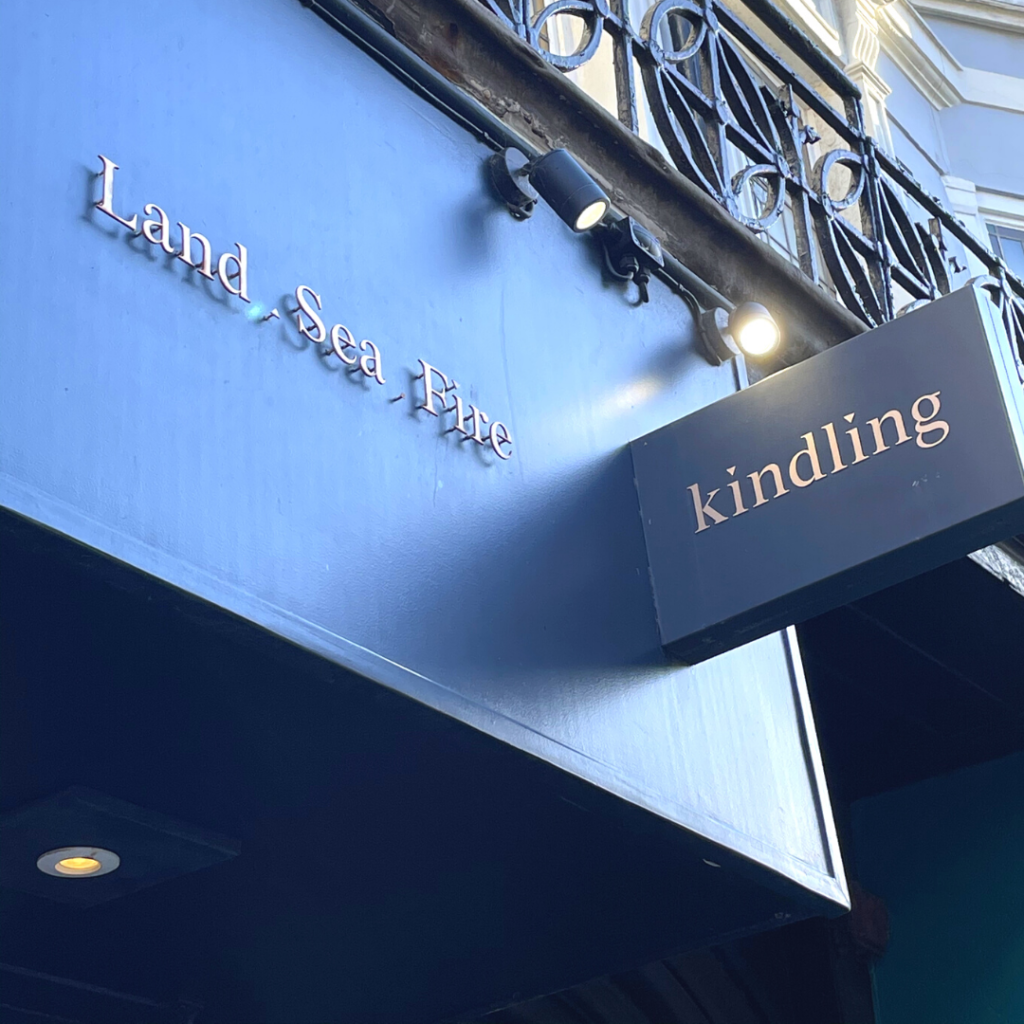 This decadent dessert is dairy-free, suitable for vegans and can even be made gluten free as well, but you'll never be able to tell! Rich moist chocolate sponge, topped with creamy caramel sauce and crunchy salty popcorn. Serve with chocolate sorbet or dairy free ice cream for a luxury finish.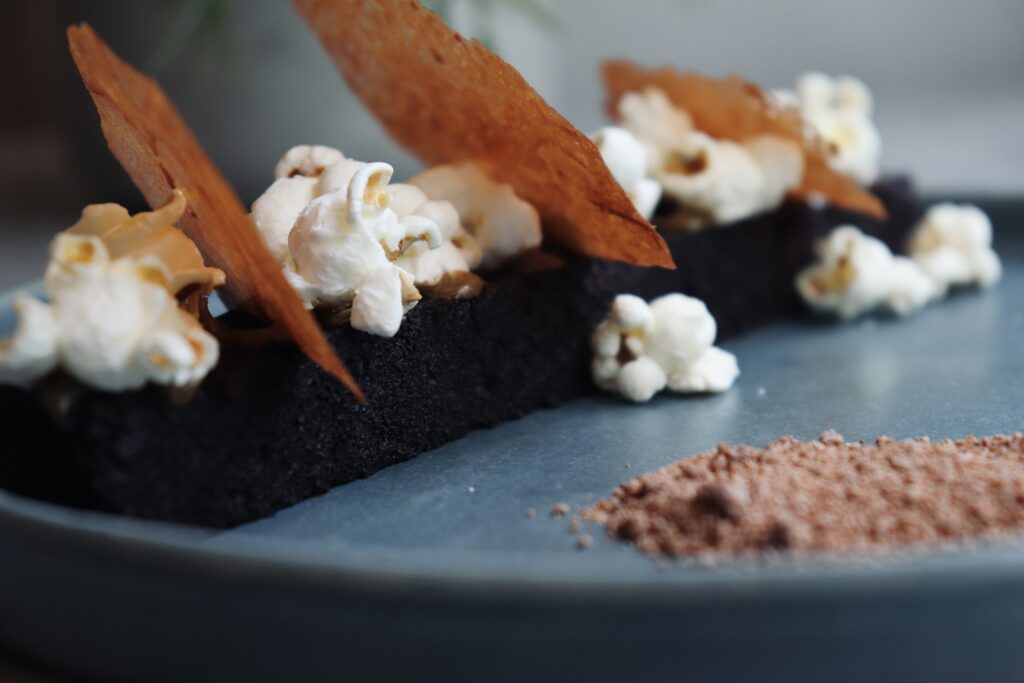 For the sponge:
75g oil
35g good quality cocoa powder
220g dairy free yogurt e.g. soya yogurt
30g oat milk
2 tsp (10ml) distilled vinegar
150g soft dark brown sugar
140g self-raising flour (gluten-free self-raising flour will also work here)
¾ tsp bicarbonate of soda
½ tsp table salt
Line an 8-inch square cake tin with baking paper. Preheat the oven to 170C.
Place the oil and cocoa powder in a small pan and heat gently for a few minutes to help bring out the flavour of the chocolate, then set aside to cool.
Put the dairy free yogurt, oat milk, vinegar and sugar together in a mixing bowl or kitchen aid and whisk until smooth. Then stir in the chocolate and oil mixture.
Sift the flour, bicarbonate of soda and salt together in a clean bowl. Fold into the wet ingredients, mixing well to avoid any lumps.
Pour into the lined cake tin and gently level using a spatula, being careful to avoid removing too much air from the cake.
Bake in the preheated oven at 170C for 20 – 25 mins, until risen and springy to the touch.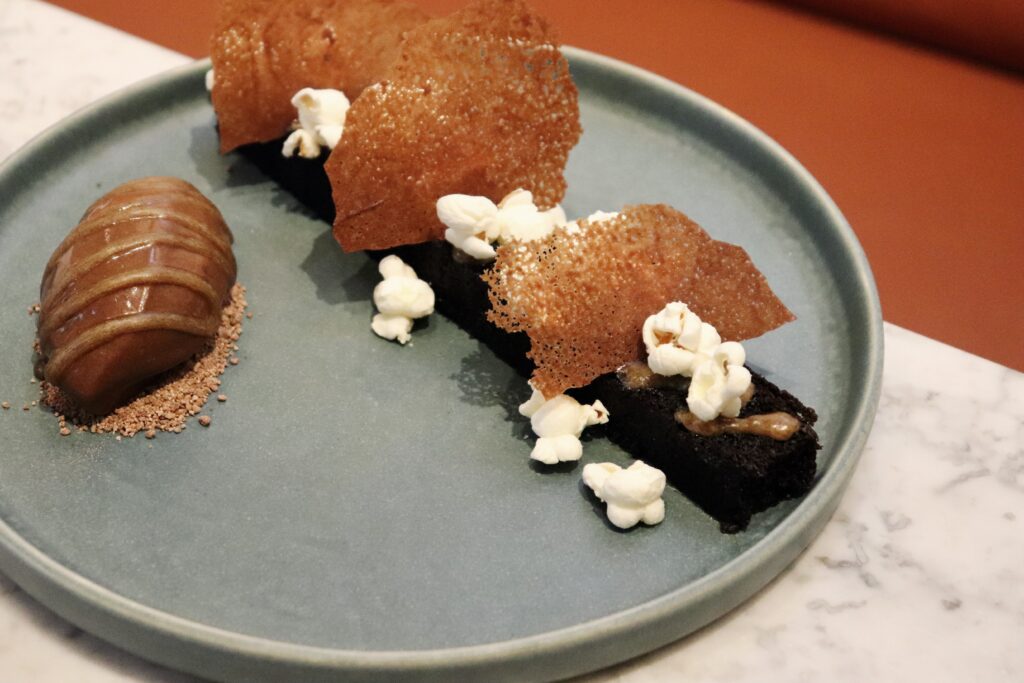 Salted caramel sauce:
200g vegan butter alternative
250g soft dark brown sugar
125g golden syrup
Large pinch of Maldon sea salt
Place all the ingredients in a medium sized pan and heat gently over a low heat, whisking until combined.
Whisk the sauce occasionally as it cools to ensure a silky texture.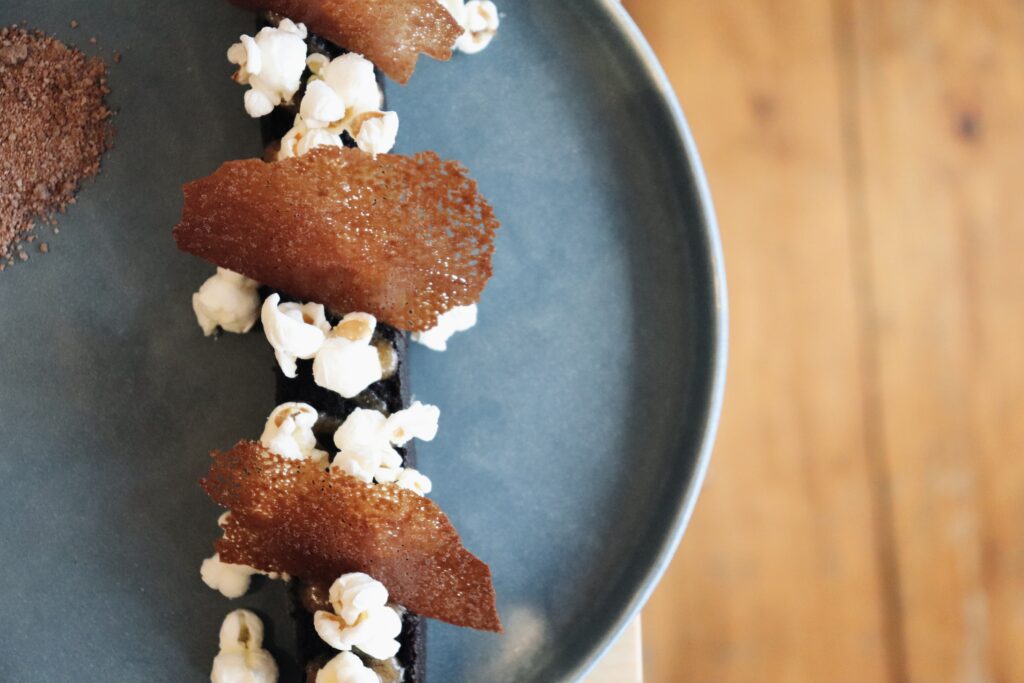 Popcorn:
A small handful of popping corn kernels
2 tbsp of oil
Fine salt for seasoning
Heat the oil in a large saucepan on medium high heat.
Put 3 or 4 piece of popping corn into the oil and cover the pan.
When the test kernels pop, add the rest of the popcorn kernels in an even layer. Cover, remove from heat and wait 30 seconds.
Return the pan to the heat and gently shake it as the popcorn starts to pop.
Try to keep the lid slightly ajar or use a lid with a vent hole in it to help release some of the steam.
Once the popping slows, remove the pan from the heat, remove the lid, and put the popcorn immediately into a wide bowl. Sprinkle with salt and toss to ensure it is evenly seasoned
To serve:
Cut the cake in long fingers and drizzle with the caramel sauce. Top with salted popcorn and serve with chocolate sorbet or dairy free ice cream.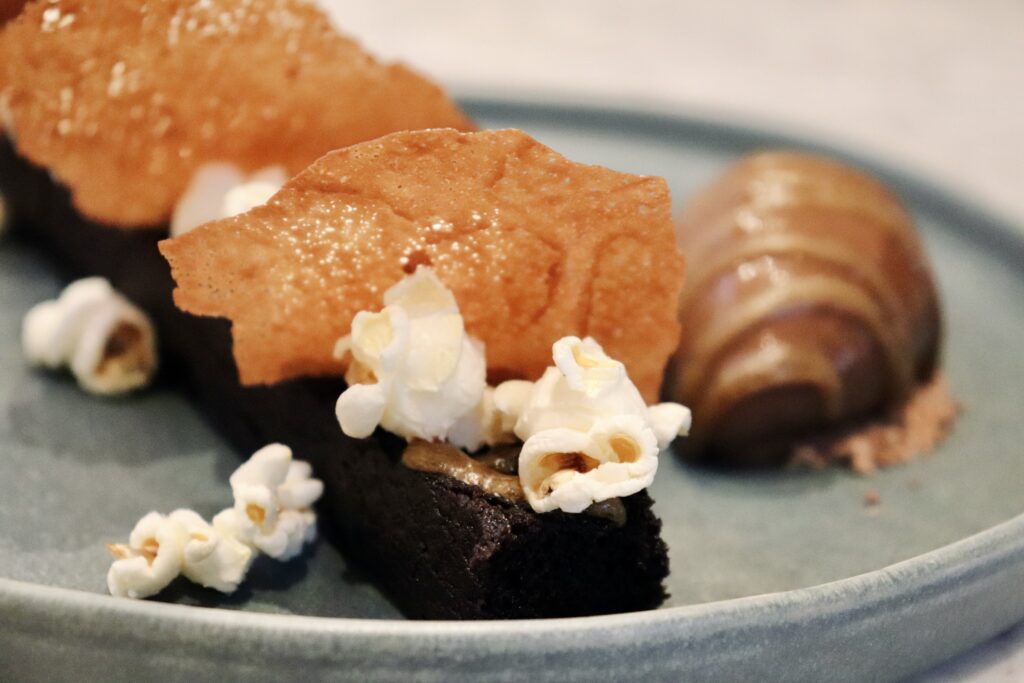 To find out more about Kindling Restaurant or to book a table head to : https://www.kindlingrestaurant.com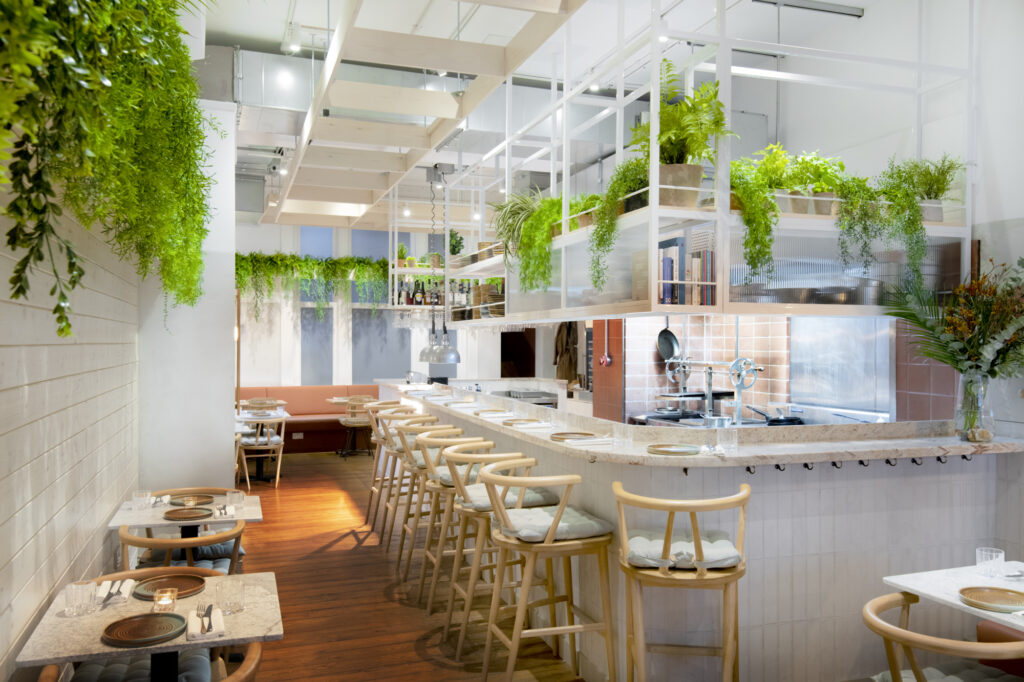 If you enjoyed this post you may also like: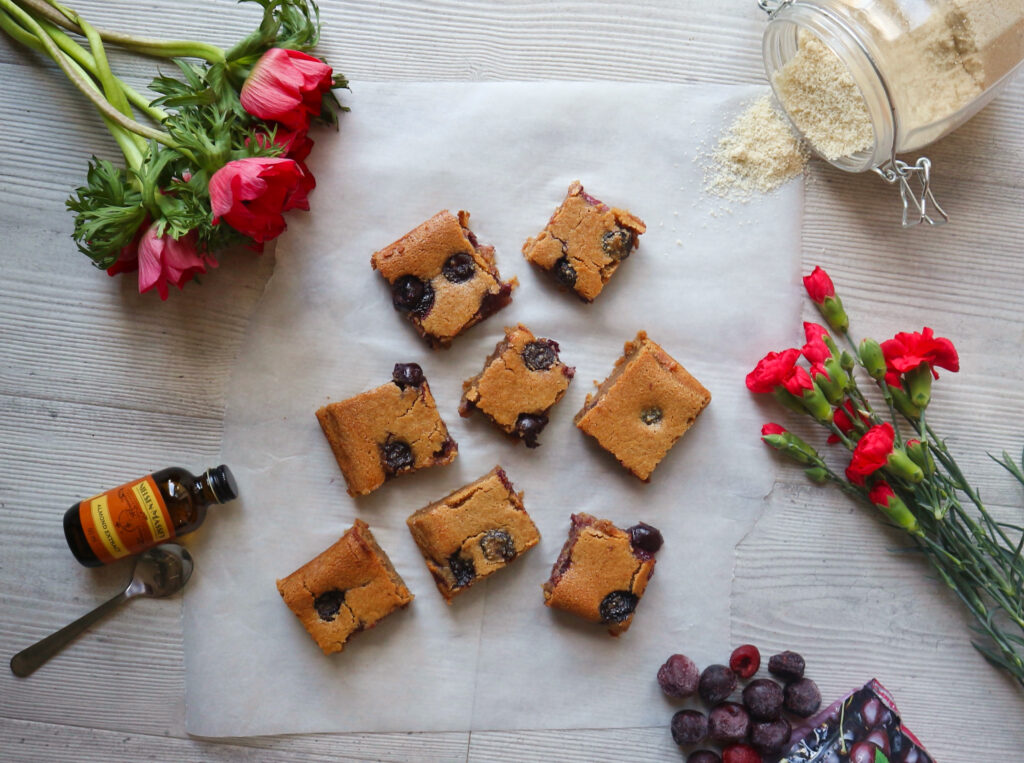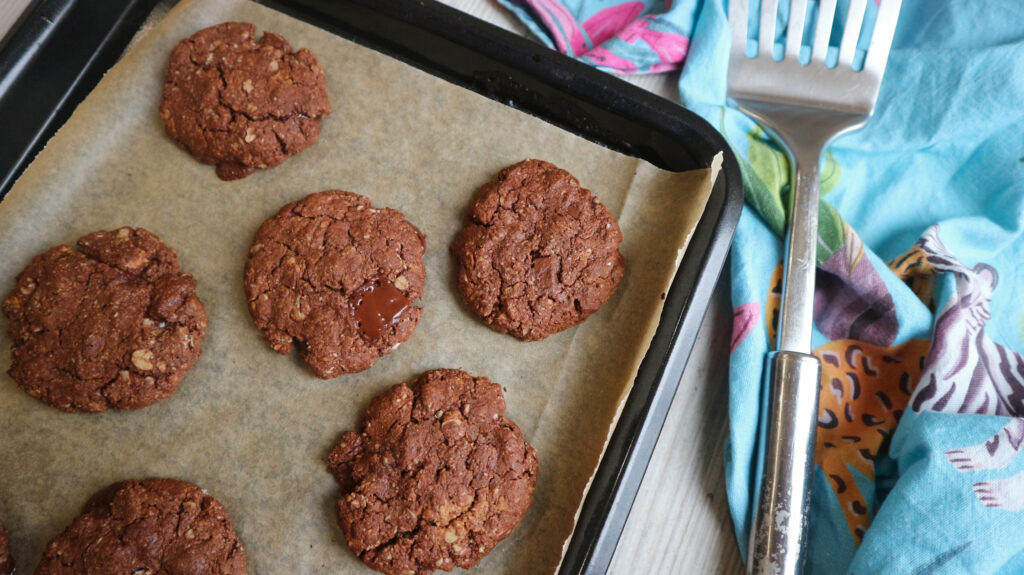 Creamy Red Pesto Gnocchi (Vegan)