*This post was first published on my old site on July 17, 2017*
What do you feel when you see Beyoncé's twins introduction photo? What do you see?  Do you just see a beautifully styled photo and think "aww, a Mum and her babies". Do you see a perfect image of motherhood? Does it make you feel jealous that you didn't look like that one month after giving birth?  This post is about my thoughts on that photo and a reflection on my own experience. What does motherhood really look like one month in?
Celebrity Photo
The first things I thought when I saw the photo below were "What cute babies!" and "Wow, she looks amazing" and then seeing it over and over again the media the last few days has got me thinking more about what this image means for mothers and what it portrays in terms of how far it is away from reality. Yes she probably has a multitude of help, both with the babies and with all household tasks. Is she doing the night feeds, the nappy changes? Did she choose to share this photo because she wants to keep the public at a safe distance from her real private life? Is it all about her image as a strong female public figure? Or is it just trying to be arty? She is a second time mum so in that way it's not comparable to my experience at all but do most second time mums look like this after four weeks?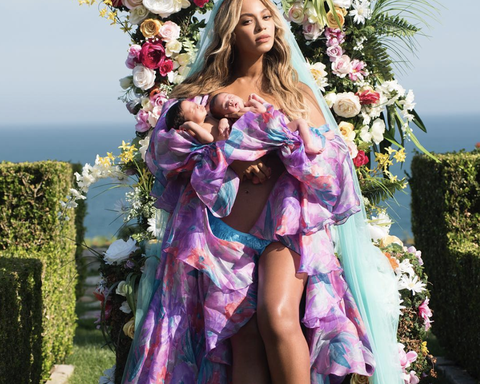 Motherhood at one month in
So what was I doing when my twins were one month old? We had only been out of hospital two weeks. Matteo had waited until we were discharged to start his paternity leave so we could have the first two weeks at home before Christmas (and before his parents and sister arrived) as a new family of four. I don't remember much of it. It was a haze of feeding, changing and very little sleep. I was feeling completely overwhelmed as a first-time mum, still very anaemic (even after a blood transfusion) and was struggling to build up my milk supply.
I was also still trying to bond with my babies, struggling to come to terms with the loss of the birth experience I had wanted and the shock of being separated from them after the birth. I was tired and very emotional, I now understand that I had mild postnatal depression. I felt like my body had failed my babies and that's why they had come early and had to be delivered by caesarean section. I felt guilty that I wasn't breastfeeding them fully and that I didn't really love them yet. It was supposed to be perfect (like the picture above) but instead I was in a thick fog which in the end took three months to clear.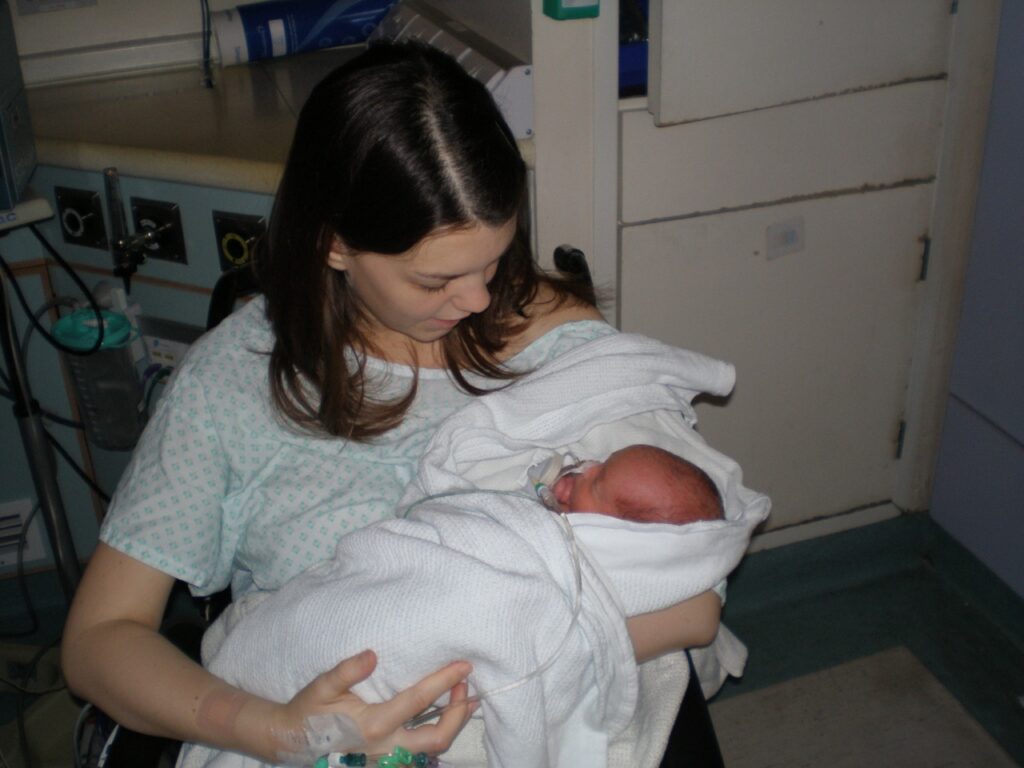 Mothers' Mental Health
I'm not saying that all mothers suffer from postnatal depression or low mood (approximately one in five new mothers do) but I feel like I wish I had been more prepared for the reality of becoming a parent.  It's just so hard to imagine and I don't think you can ever be fully prepared for the changes it brings to your life.  The relentless feeds, I was breastfeeding, topping up with formula and pumping, it seemed never ending, trying to look after myself to get my strength back.  
We need more balanced truthful accounts and photos of life with newborn babies, not as to scare parents to be, but to give them more knowledge about what they might expect. What got me through was the help and support I received both from the health professionals and from my family and friends.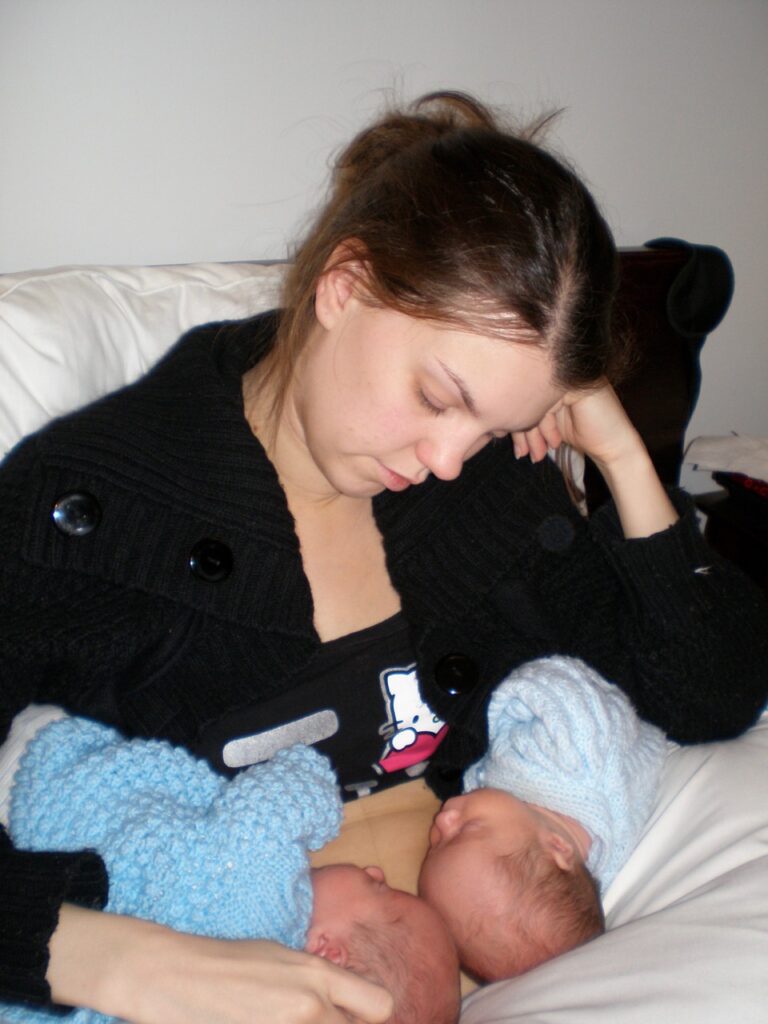 Getting Support
I'm so grateful for all the help I had over those first three months. Matteo woke up for every single feed in the night, even when he had gone back to work. My Mum stayed over many times to help in the night and helped around the house. Matteo's parents and sister came for two weeks over Christmas and my friends and my neighbour came over, brought food, took the boys out or a walk so I could sleep, helped with feeds.
Matteo made sure that I didn't spend a day on my own with the boys until they were three months old. By that time I was beginning to feel a little bit more confident, that I could go out by myself with them and not feel completely overwhelmed and panicked about what to do if they started crying and I couldn't hold them both at the same time. I kept in touch with another new mum of twins I had met in hospital which was an amazing support in those first few months, knowing that someone else was having the exact same challenges as me. I went out and met other new mums at baby groups so I could have some adult conversation and didn't feel isolated.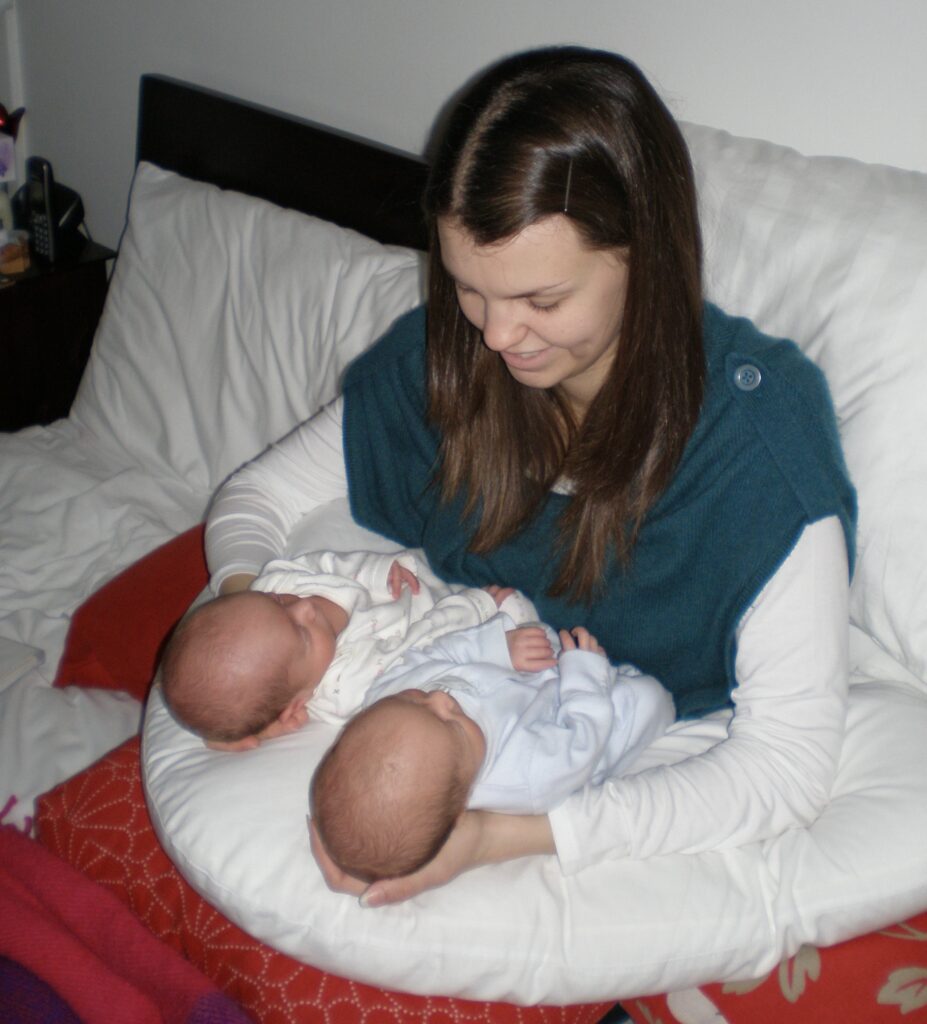 My Memories
The first photo above was taken in the neonatal unit when the boys were one day old, the second just before the boys were one month old. The third photo was taken a few days later and the photo below when they were around three months old. I did spend most of my time propped up in bed feeding them, I don't have any photos of me holding them anywhere else until a lot later on!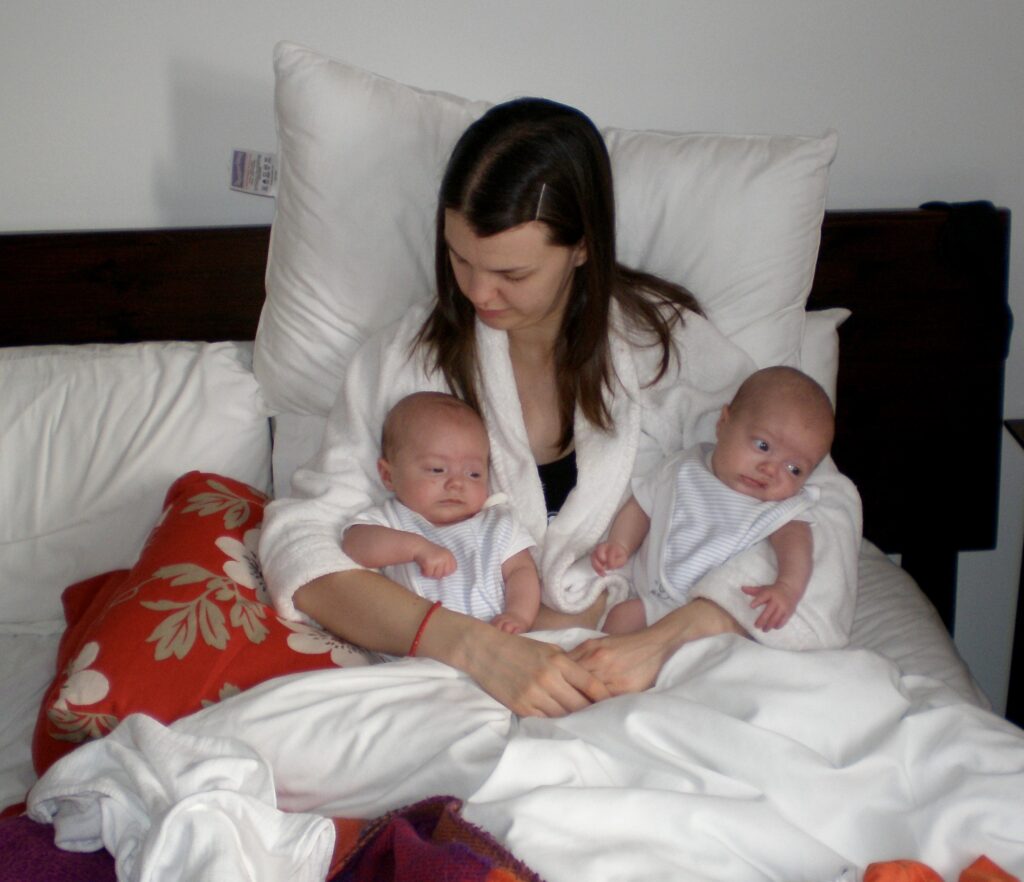 Final Thoughts
For me I think the Beyonce photo is a perfect example of the motherhood dream – the goddess mother in a garden with beautiful flowers and the tranquil sea in the background holds her sleeping babies, a sight to behold. What was your reality?
If you enjoyed reading this post you may also like:
It's Twins – The story of our 12 week scan
Ten Things I Wish I'd Known About Breastfeeding
April is C-Section Awareness Month
The ASKA Maternity Movement Bracelet
Why not Pin this post for later?: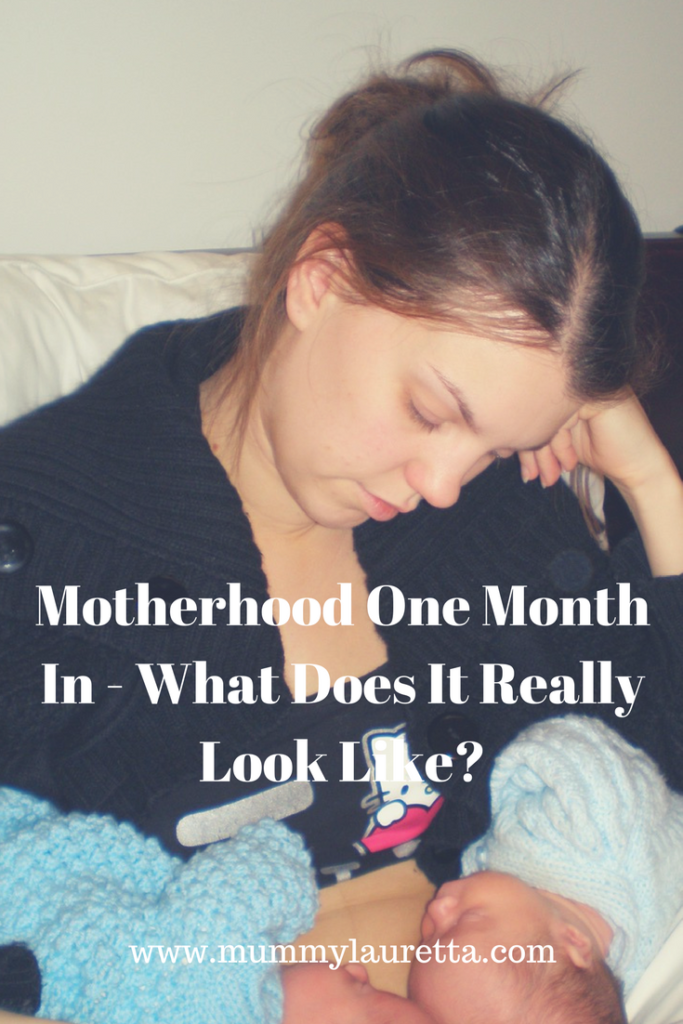 Linking up with #KCACOLS:
& #TriumphantTales