Dear Italy,
I fell in love with you a long time ago, your food, your language, your cobbled streets, your rolling hills. I hated history at school yet I fell in love with yours. I never thought I wanted a foreign man, even after I had spent five months emersed in Italian culture, but you sent me one anyway.  You changed my life for the better.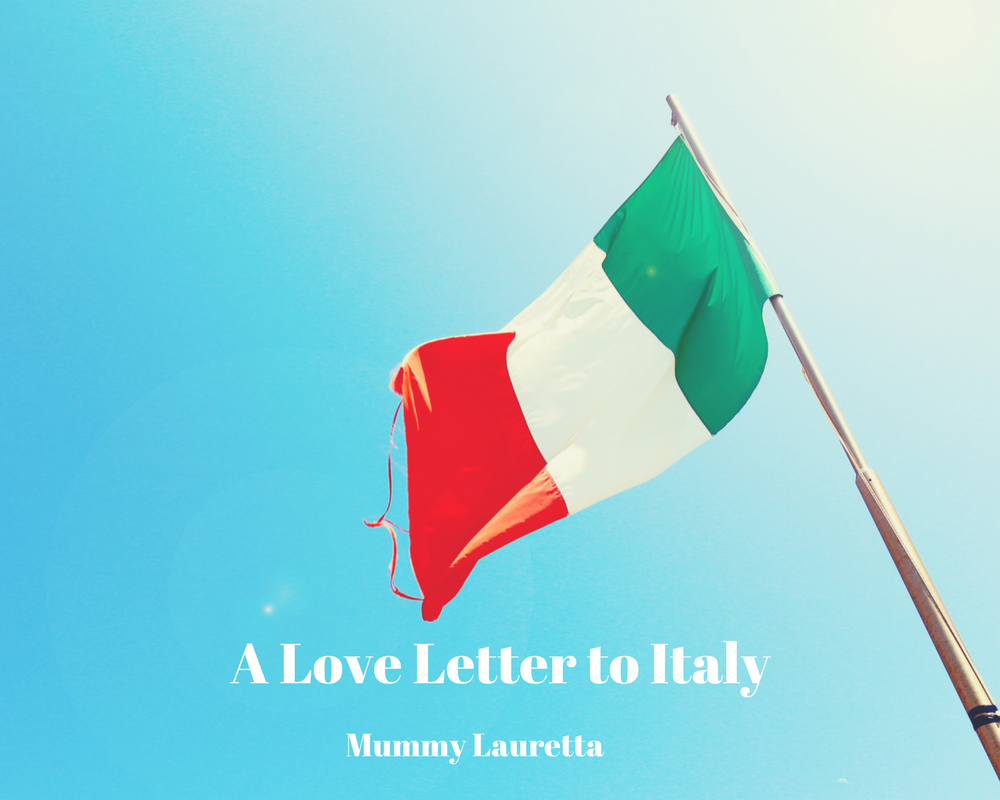 My love for you is complicated.  I love your people and yet I have felt such helplessness and anger when faced with ranting and upset Italian customers in my old job. I love your language and yet sometimes I find it so hard to speak it.  I become self conscious and stumble repeatedly and at other times I feel so relaxed and that it doesn't matter if I make mistakes.  I love your food but eating it daily on holiday doesn't agree with my body and I long for my healthy breakfasts and daily smoothies.  I love your churches and their art, but their bells drive me crazy ringing early in the morning!  I wanted to love your coffee but even with mounds of sugar in I just don't like it and I don't really like Tiramisu either!
When we first met I was a teenager on a family holiday.  My Mum had a crush on the travel guide on the boat to Capri but I didn't get it.  Six years later during my Erasmus year I was totally convinced all Mediterranean men were sleazy, too in love with their looks, not my type and then you sent Matteo. The only night he had ever been out after work and the first night out I'd had since coming home. It had to be fate.  Now our children love you too and can't wait to see your "bel mare" again this summer.
You are, and always will be a huge part of my life and who knows, maybe one day when I retire I'll come to live with you.
Until we meet again…
Ti voglio bene
Laura x
To see my previous #dolcevitabloggers post click here