I hadn't been to the theatre in so long. I think we took the boys to see Peppa Pig when they were toddlers which was at least five years ago but hadn't been since. We go to the cinema a couple of times a year but had neglected the theatre lately. The boys love watching films and are really good at sitting still through the performance which is funny as they never sit still at home! Last week we were invited to The Lakeside Arts Theatre within the University of Nottingham campus to watch The Little Prince.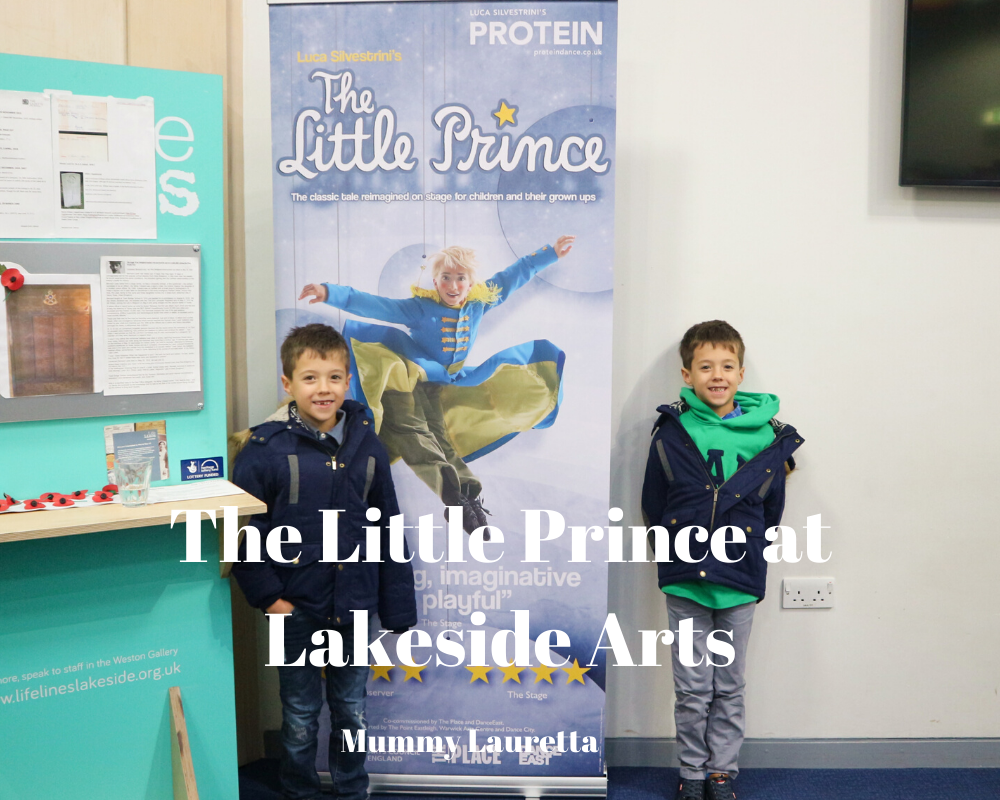 The Little Prince was one of my favourite books as a child and also a treasured book as it was a hand me down from my auntie. As someone who loves to dance, (I started ballet at the age of five and still dance (modern/street) now once a week) I was excited to see a dance theatre production of the story and how the story would be told. The boys went to the panto last year with my Mum and Dad so had a little bit of an idea as to what to expect with a stage performance. We arrived at Lakeside Arts, which is really easy to find just off University Boulevard, on the opposite side to Nottingham Tennis Centre. I wanted to take a photo outside but there was a big gaggle of geese that started heading towards us, hence Ethan's face in the photo below!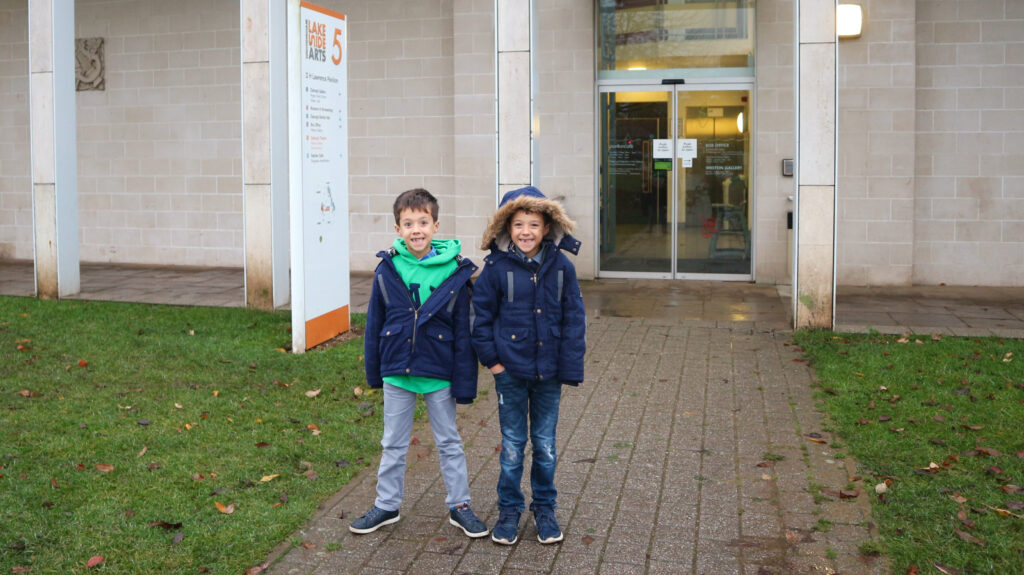 We headed inside to get ready for the performance to start. The Little Prince was performed in the Djanogly Theatre, which is a small theatre with just over 200 seats so it feels lovely and intimate and everybody has a really good view of the stage. The performance lasted an hour but went by really quickly. There were only four performers and a couple of them played more than one part.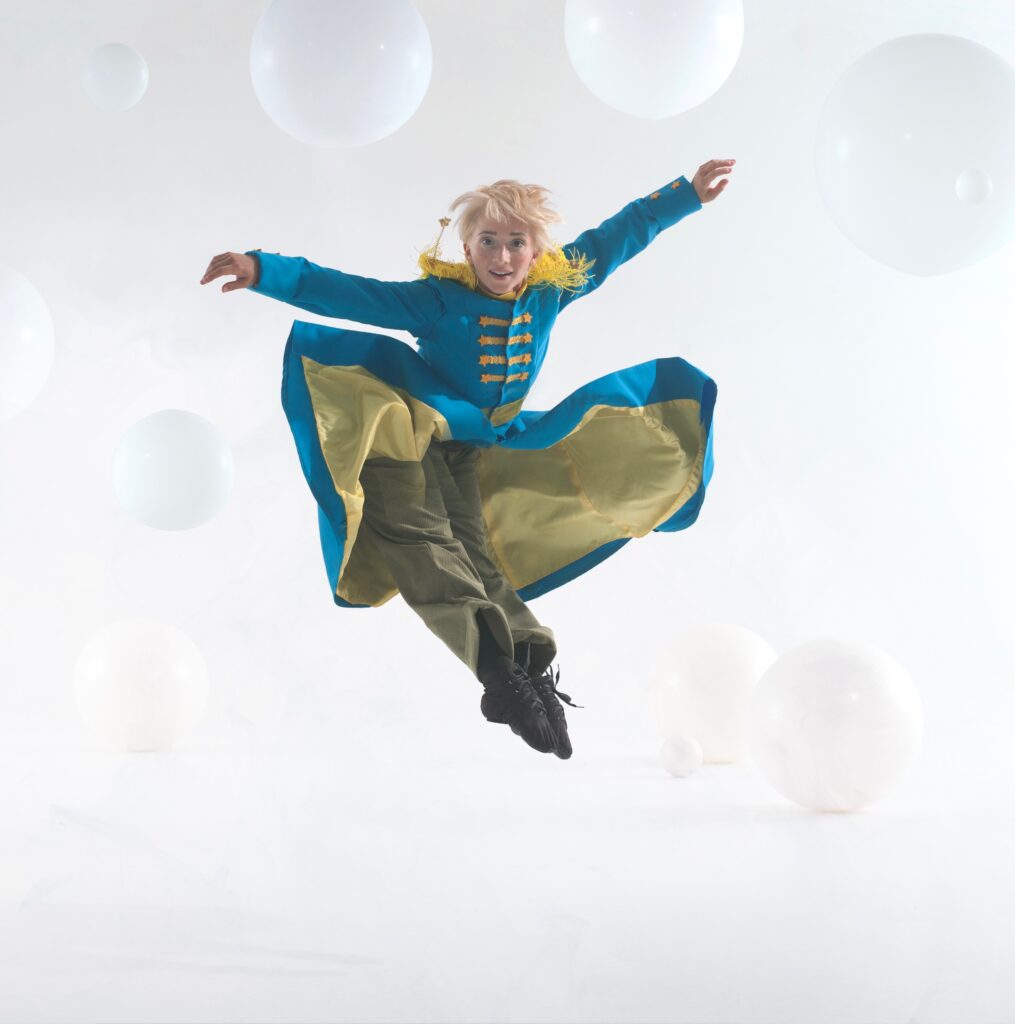 Things we loved about the performance:
The message of the story was conveyed so well and if felt really magical even though the cast and set were minimal.
The quote "What is essential is invisible to the eye".
The characters were so likeable and the performers did an amazing job. We especially loved Donna Lennard who plays the Snake, the King, the Garden of Roses, the Rose and the Business Man. Her different voices and accents were brilliant.
The little bit of audience interaction was lovely.
Everything flowed so well – the music and graphics and the movement of the performers told the story perfectly.
The dance choreography.
It kept the attention of all – young and older, for the whole performance.
There were some funny moments but also some serious moments.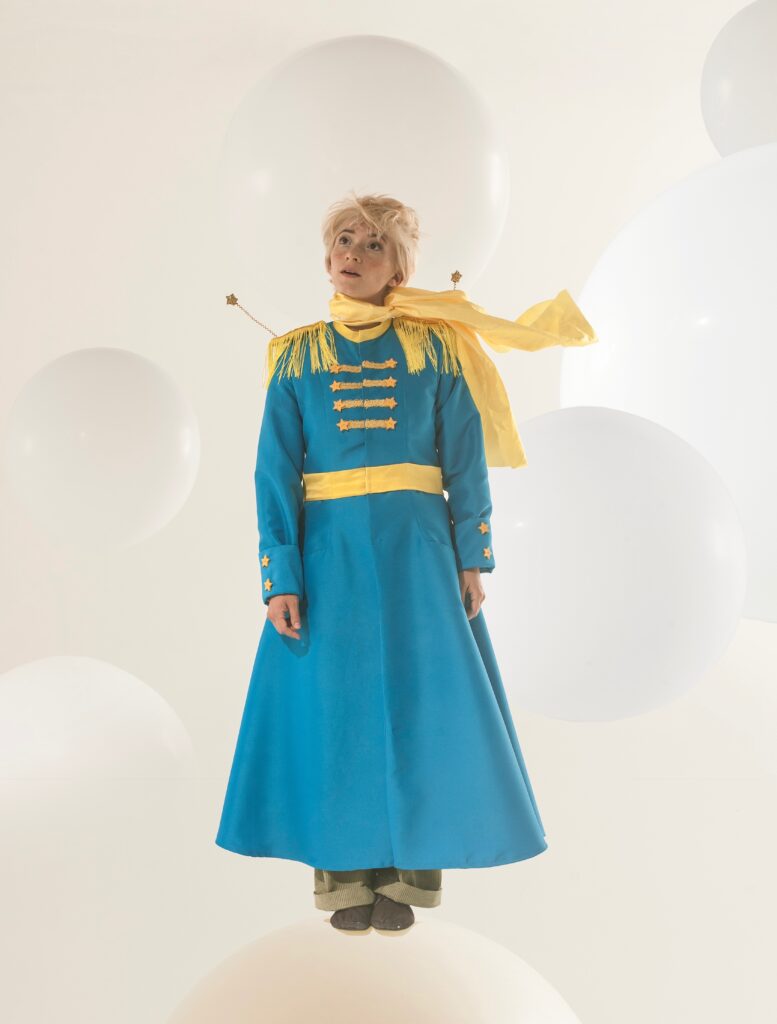 All in all we really enjoyed The Little Prince and would definitely recommend it to other families. We look forward to seeing other performances at Lakeside Arts in the future.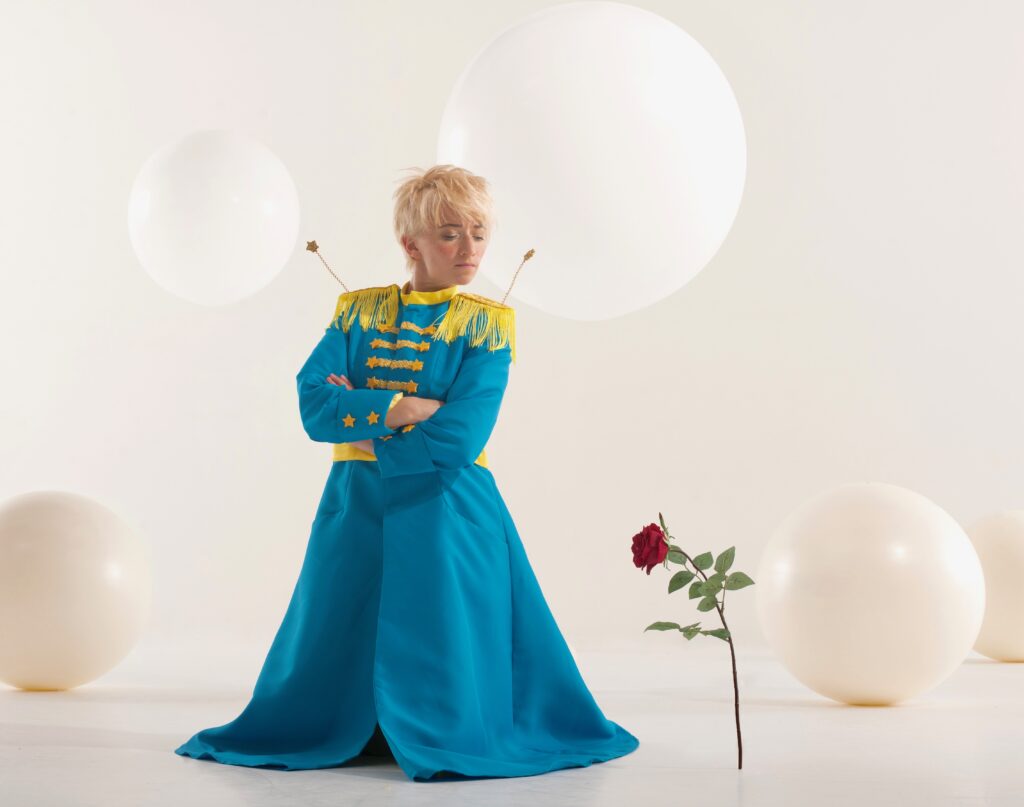 More information about The Little Prince:
Luca Silvestrini's Protein presents: The Little Prince
The beloved tale of a child navigating the baffling world of grown-ups adapted into a dance theatre production
Conceived and directed by Luca Silvestrini

AUTUMN TOUR 22 October – 24 December 2019
"delivered with quirky charm… a packed house of Ipswich schoolchildren was enthralled from start to finish" «««« Observer
Loved by children and adults around the world for generations, the classic tale by Antoine de Saint-Exupéry has been given a fresh and witty new adaptation using Luca Silvestrini's distinctive blend of dance, humour, words and music. Following its premiere at DanceEast for Christmas 2018 and Spring tour, the show will continue to tour and will come to The Place for Christmas 2019. Audiences will be invited to join the Little Prince as he journeys through a weird and wonderful universe, meeting fascinating characters along the way whilst learning about the value of friendship and love.
Stranded in the desert where he's crashed his plane, a pilot meets an inquisitive boy who tells him a remarkable story of how he left his own tiny asteroid and journeyed through the universe. On this journey, the Little Prince comes face to face with the baffling world of grown-ups, from a king who reigns over nothing to a businessman obsessively counting stars, from a mysterious snake to a truly wise and friendly fox. With an original score by Frank Moon, design by Yann Seabra and lighting by Jackie Shemesh, Protein's new show invites us to look at the world through one's heart and to reconnect with our inner child.
The cast of four will include Donna Lennard, Andrew Gardiner and Kip Johnson from previous Protein shows May Contain Food, Border Tales and LOL (lots of love) respectively. Joining them is Faith Prendergast, who has previously performed with companies including Russell Maliphant Company and Arthur Pita.
Luca Silvestrini said "I am really excited to bring to life such a beautiful and important parable. The Little Prince's journey to other asteroids and planet Earth is both magical and transformative and is a relevant example of what should really matter in life. Love, friendship, and even loss, take centre stage in this story as children make discoveries and their grownups are reminded that they were once children too. I'm incredibly lucky to embark on this journey with a fabulous team of artists and we are creating a theatrical experience that will entertain and connect the entire family."
This year, Protein is celebrating 21 years of connecting people and everyday life through dance. Currently one of the most distinctive voices in British dance theatre, Luca Silvestrini's Protein uses a blend of original choreography, humour and music to entertain and provoke audiences. The company's idiosyncratic dance theatre is provoked by the everyday and its repertoire includes B for Body, a Place Prize Finalist in 2006, the award-winning LOL (lots of love), May Contain Food and Border Tales which have toured nationally and internationally since their debut, winning acclaim from critics and audiences alike. Its celebrated outdoor show (In)visible Dancing was seen last year as part of Stockton International Riverside Festival and earlier this year in Woolwich, where it made its London debut.
Protein was awarded the Critic's Circle National Dance Award for Best Independent Dance Company 2011, and was nominated again in 2016. Protein is Associate Company with People Dancing. Partner with Greenwich Dance, Yorkshire Dance and ARC Stockton. Luca Silvestrini is a Work Place Artist at The Place, London.
@ProteinDance | #TheLittlePrince | www.proteindance.co.uk
Running Time: 60mins | Suitable for all, children and grown-ups aged 5+
Co-commissioned by The Place and DanceEast, supported by The Point, Eastleigh, Warwick Arts Centre and Dance City.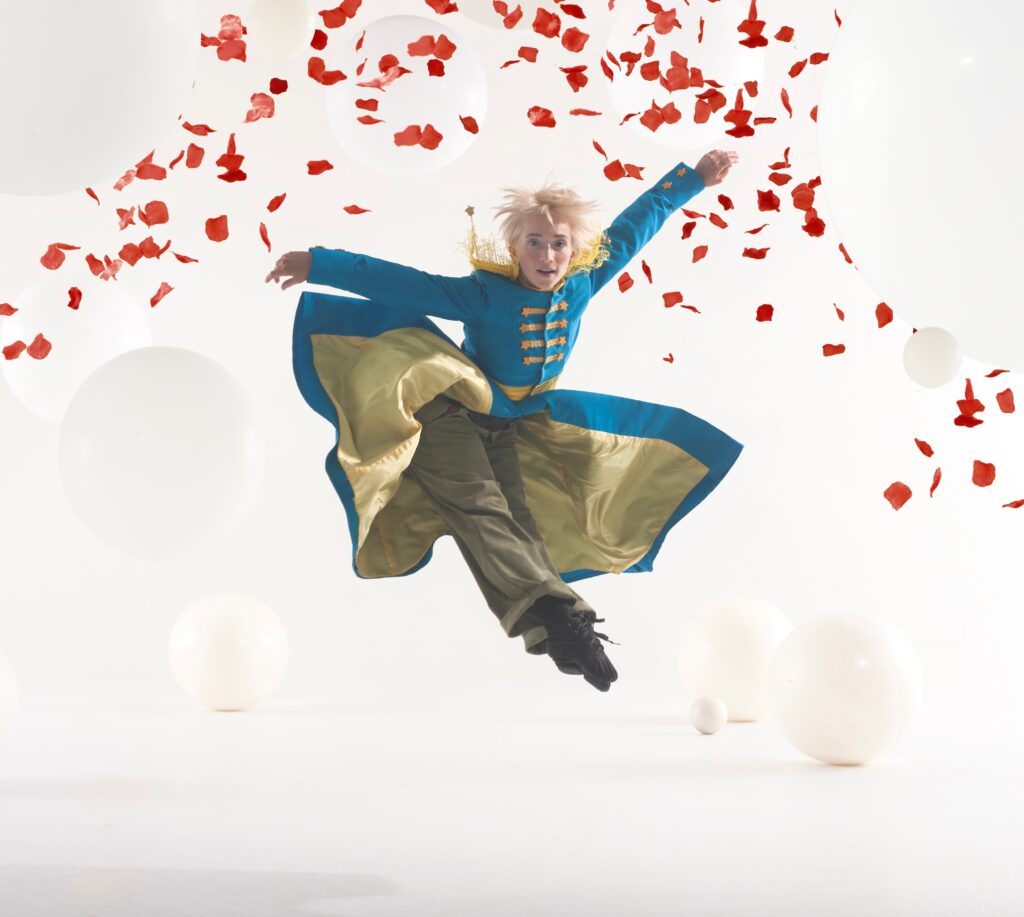 Company Information
Conceived and Directed by Luca Silvestrini
Devised and performed by Andrew Gardiner, Kip Johnson, Donna Lennard, Faith Prendergast.
Pilot character devised by Jack Sergison and Karl Fagerlund Brekke
Design by Yann Seabra Associate Director Valentina Golfieri
Lighting design by Jackie Shemesh Production Manager Rachel Shipp
Music composed by Frank Moon Sound Engineer Thomas Evans
Video design by Daniel Denton Assistant Stage Manager Bethan Shaw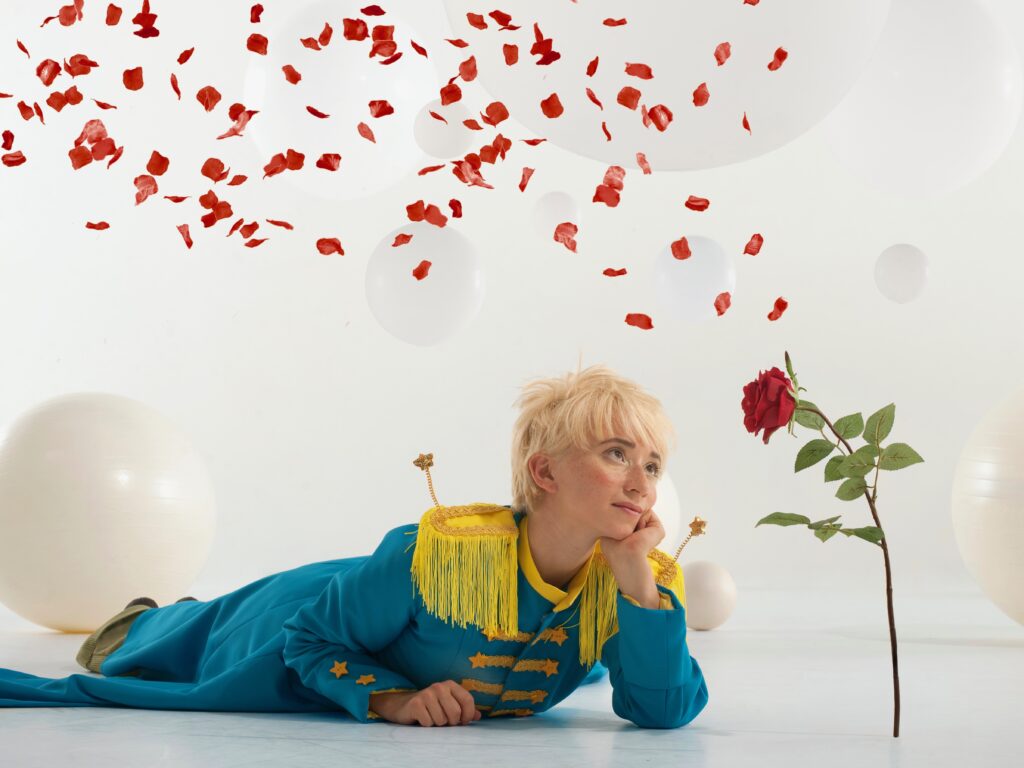 Remaining tour dates:
26 Nov The Lowry, Salford
Pier 8, The Quays, Salford M50 3AZ
1pm & 7pm | £15
www.thelowry.com | 0343 208 6000
29 & 30 Nov DanceXchange, Birmingham Hippodrome
Hurst Street, Southside, Birmingham B5 4TB
Fri 10.30am & 6pm, Sat 2pm & 6pm | £12 (£8 concs)
www.dancexchange.org.uk | 0844 338 5000
5 – 7 Dec Dance City, Newcastle
Temple Street, Newcastle Upon Tyne, NE1 4BR
Thu 6pm, Fri 1.15pm & 6pm, Sat 2.30pm & 6pm | £12
www.dancecity.co.uk | 0191 261 0505
17 – 24 Dec The Place, London
17 Duke's Road, London WC1H 9PY UK
Tue 1.30 & 7pm, Wed 10.30 & 1.30pm, Fri 2.30 & 7pm, Sat 1 & 7pm, Sun 3pm, Mon 2.30pm & 5pm, Tue 11am | Adults £14 (£12 conc), children £8
www.theplace.org.uk | 020 7121 1100
If you enjoyed this post you may also like:
Kanga Family Bounce Session at Red Kangaroo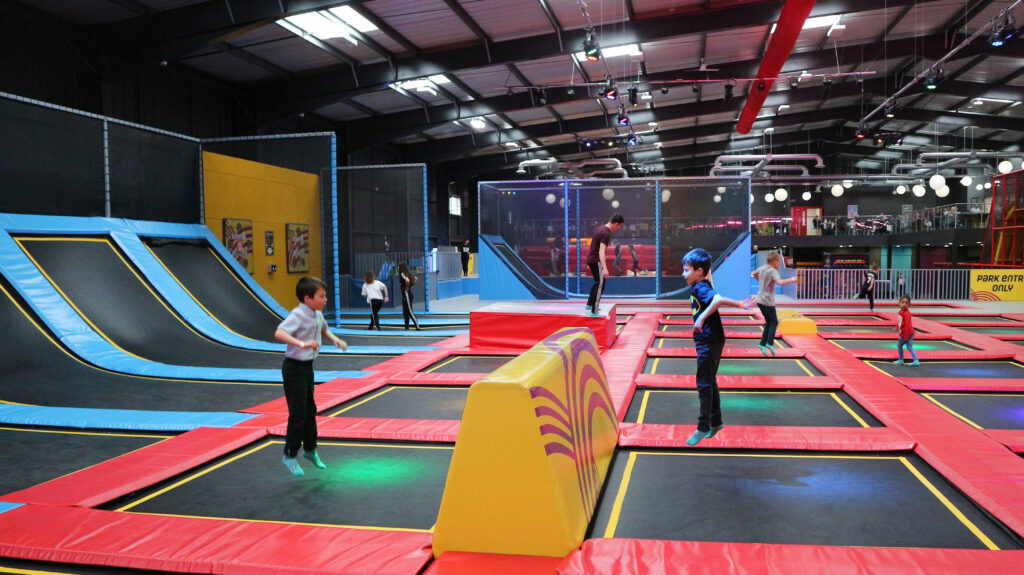 Jurassic Kingdom at Wollaton Park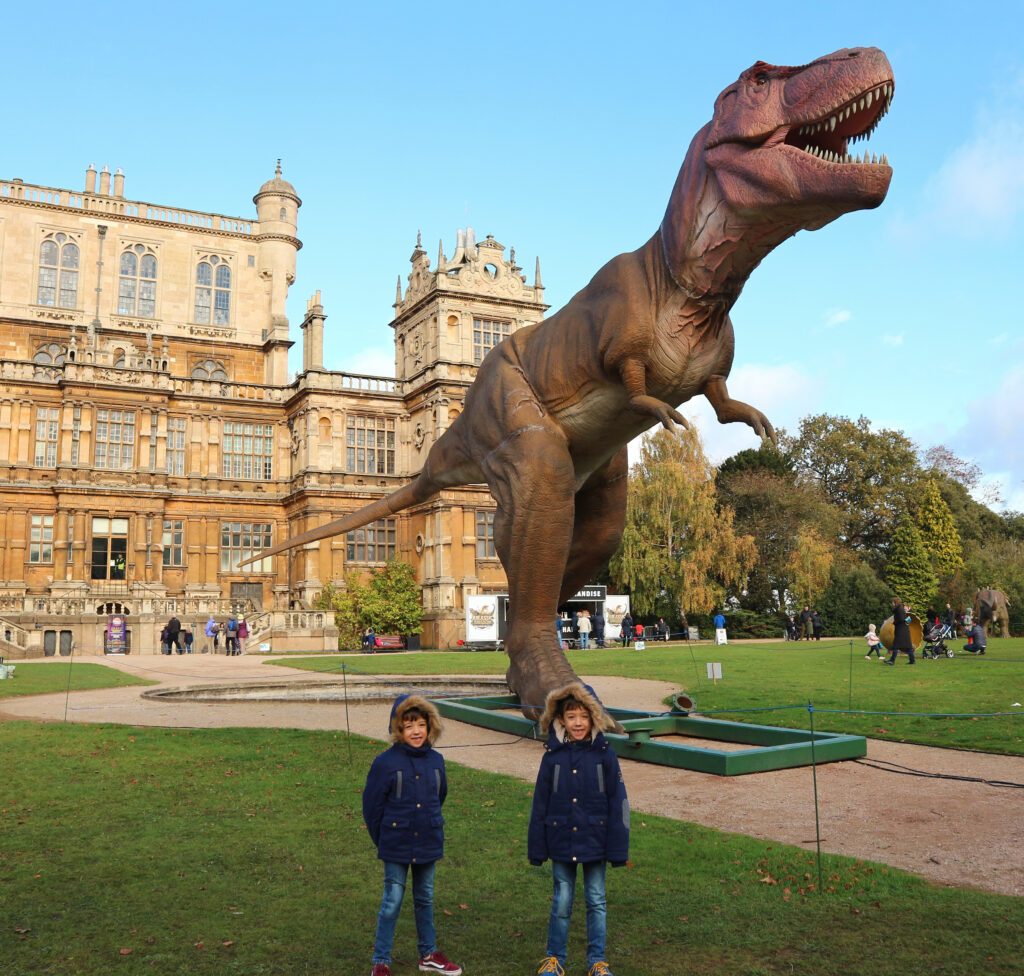 Aidy The Awesome – The Gramophones Theatre Company Digital Tour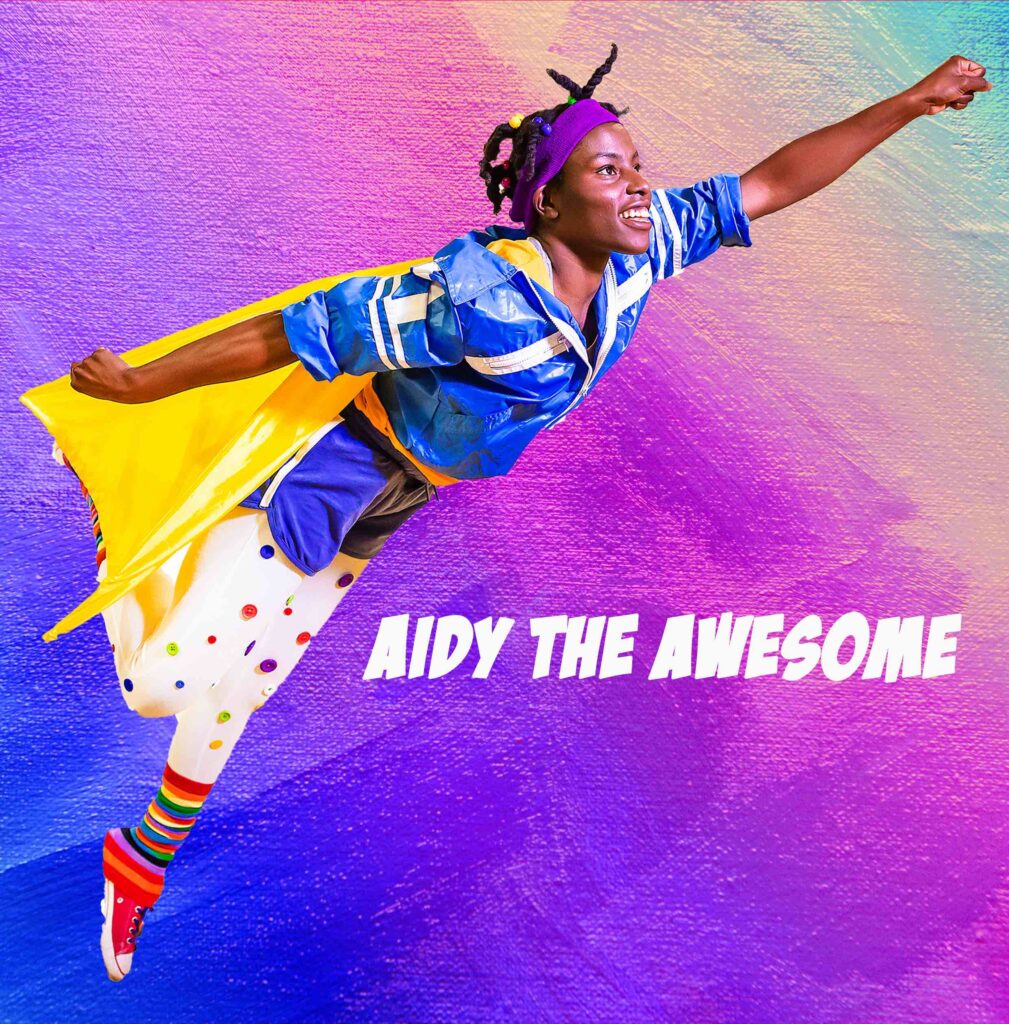 Why not Pin this post for later?: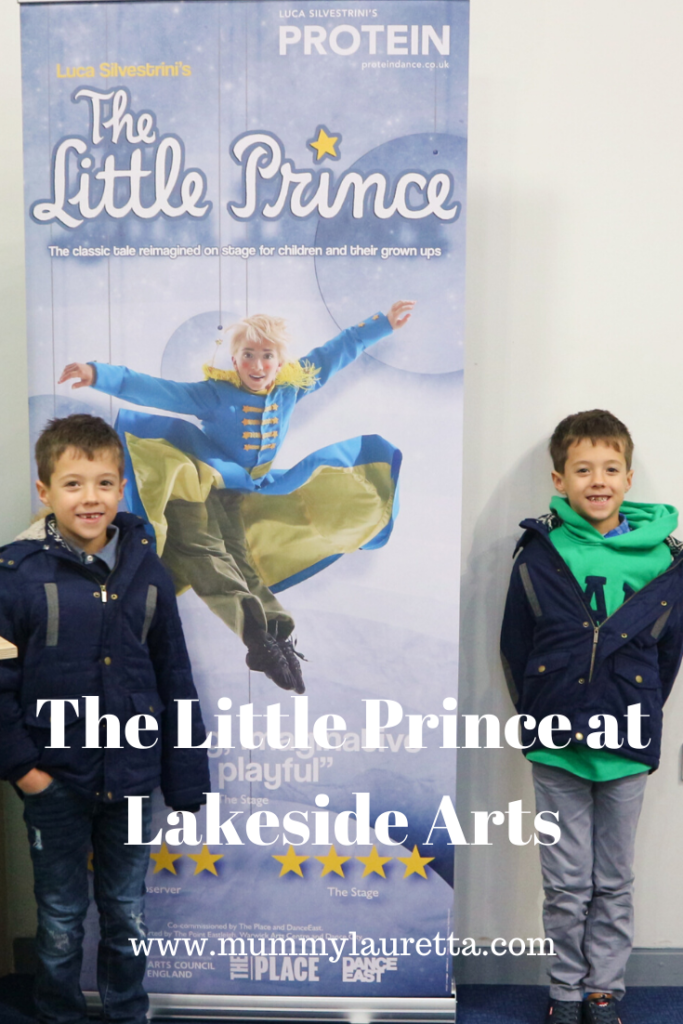 Disclosure: We were gifted tickets to the performance in exchange for this review. All opinions are, as always, my own.
Linking up with #KCACOLS: