At this time of year, there's so much to do, it's hard to fit it all in. Putting up the tree and decorations, buying, wrapping and delivering presents, planning the food, going to watch the children's nativity, the list can seem endless. One thing that is a must for many people is a trip to see Santa in his grotto and this year we were lucky enough to be invited to the opening of the Winter Wonderland at Conkers centre in heart of the National Forest.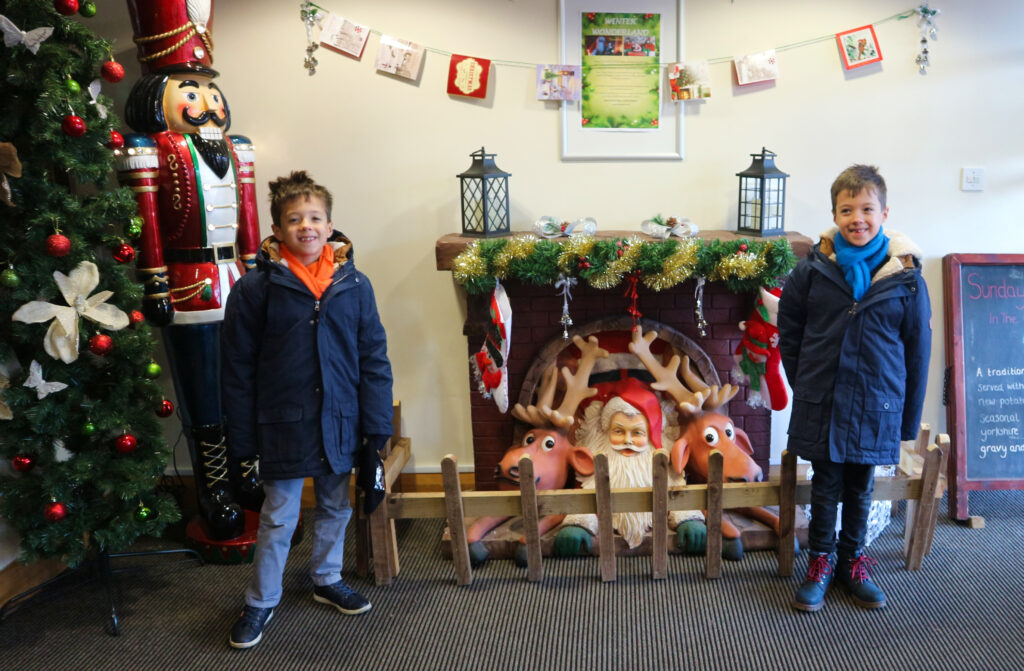 The boys had been to Conkers on a school trip last year and had a great time so they were excited to go back. Matteo and I had never been before so weren't sure what to expect. On arrival we headed straight for the Waterside Centre where our tour of Winter Wonderland would start. We were given vouchers for a mince pie and mulled wine and cookies for the children.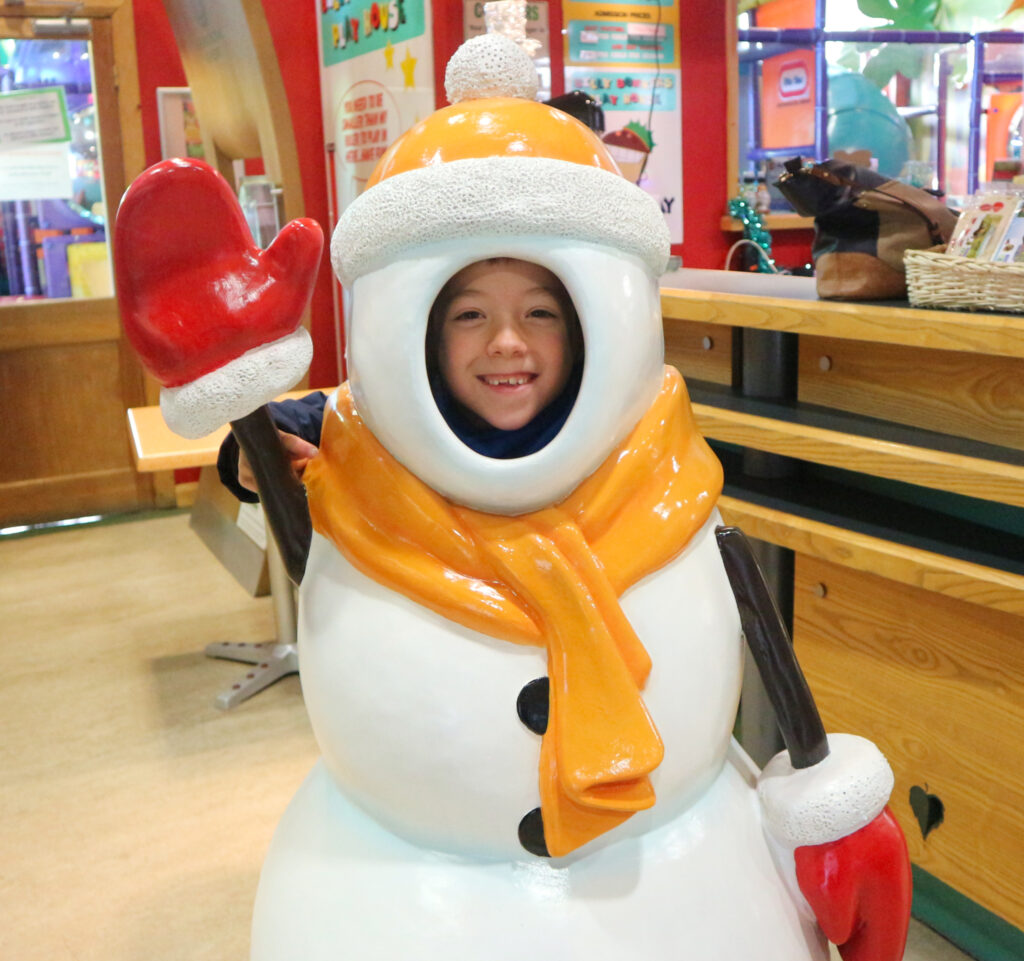 While we waited for our tour we grabbed a quick photo opportunity!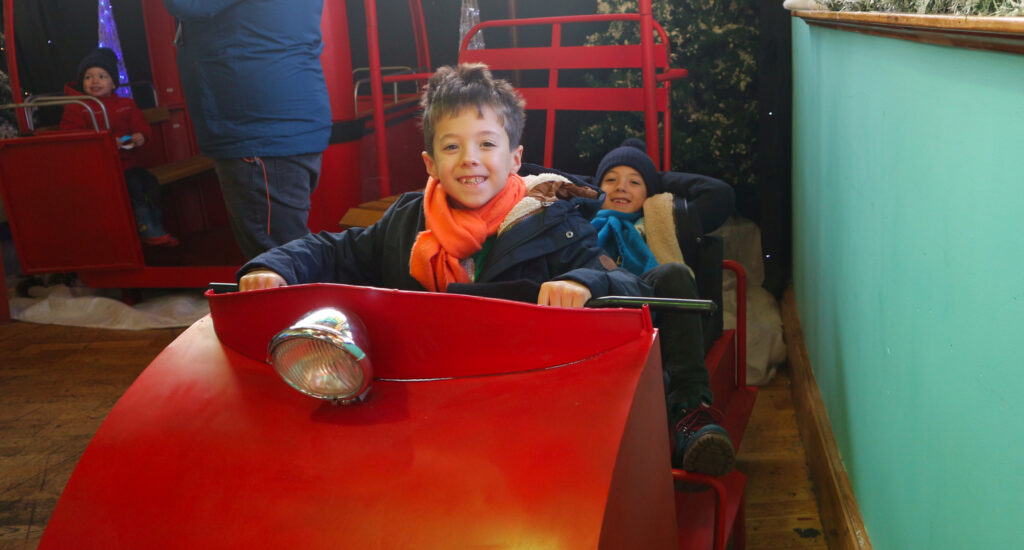 As the tour started we were greeted by two of Santa's elves who were to take us through Winter Wonderland. It was lovely to be guided along and there was some fun singing and a little bit of dancing along the way. Unfortunately as were the first tour of the season after the Centre had been closed for a couple of weeks due to flooding, there was a teething problem with the electrics for the moving and singing statues. We were disappointed for the children that we unfortunately didn't get to see them working properly but they looked fantastic.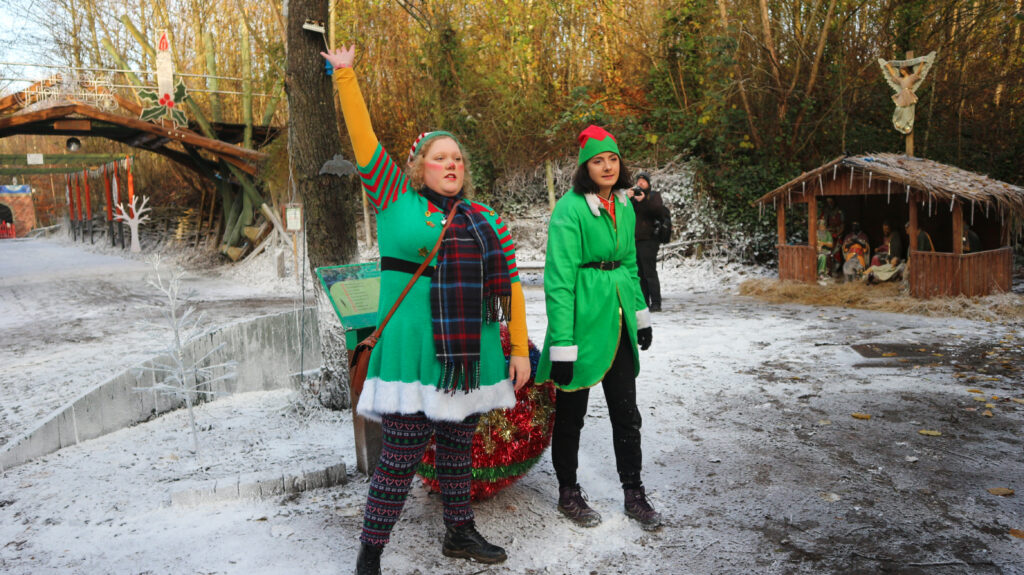 Winter Wonderland feels so festive and the touch of artificial snow makes it seem like a real winter forest. You can see some video of our time in Winter Wonderland on my Instagram Stories.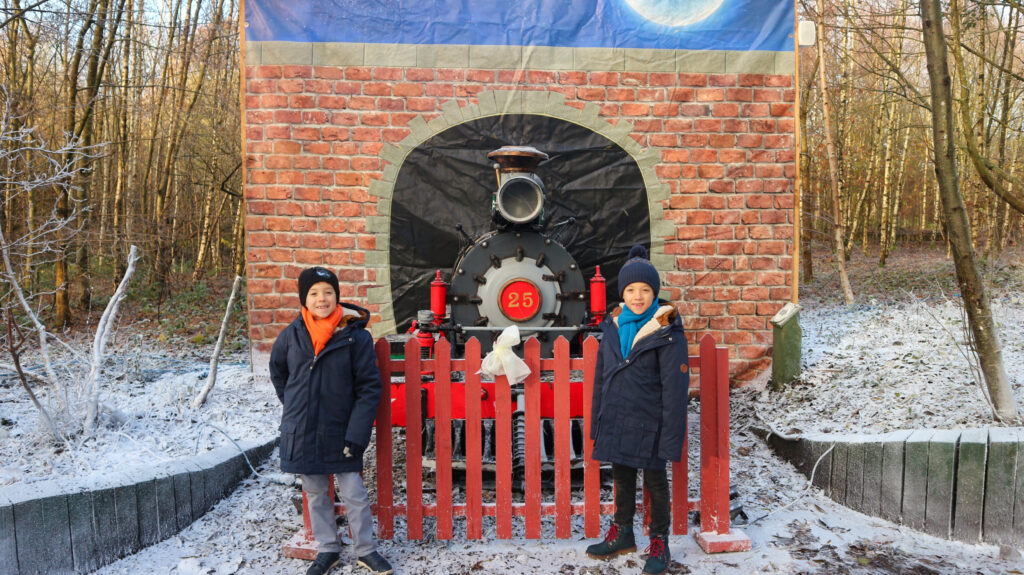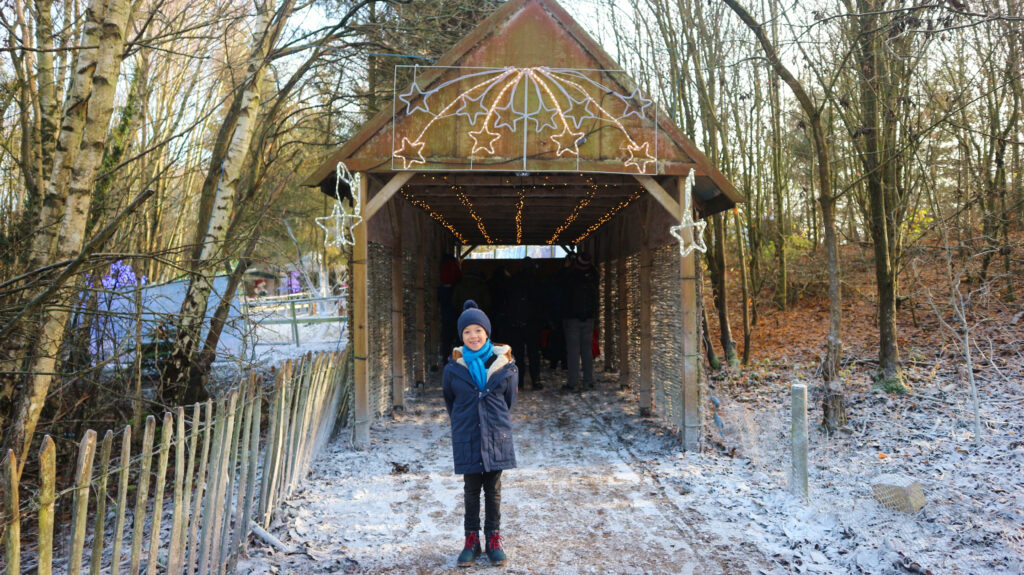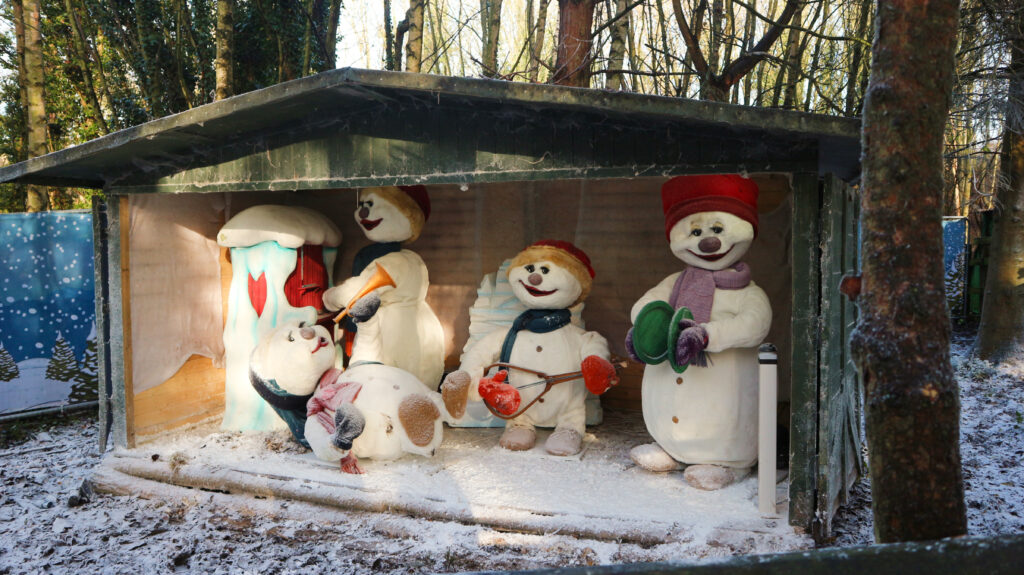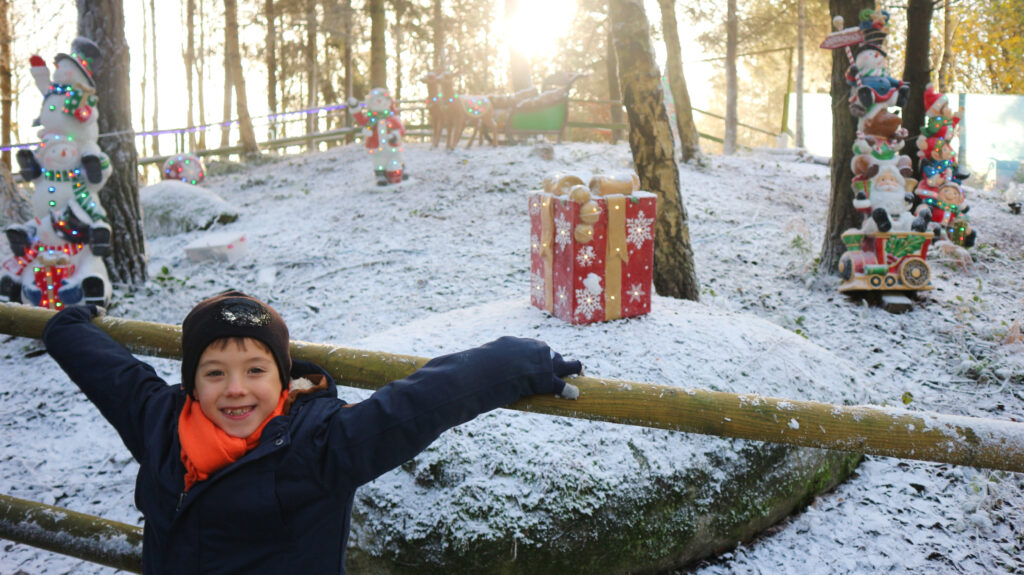 Just before you get to Santa's Grotto there is a chance to have a picture taken on Santa's sleigh and I have a new favourite family photo.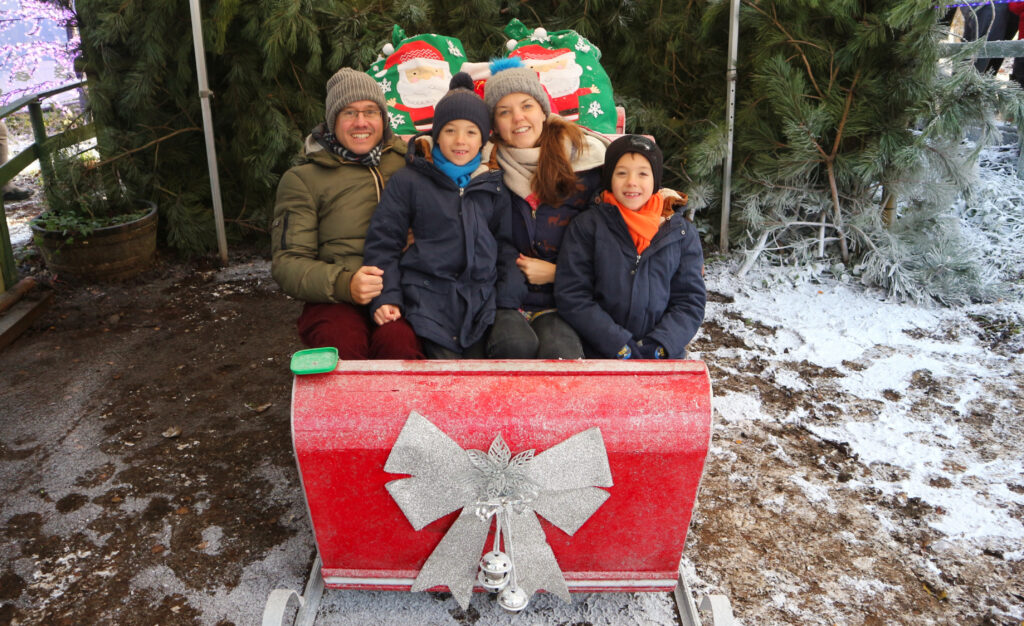 We finally got to meet the man himself and the boys made sure they told him what they want and how they had already written him a letter each.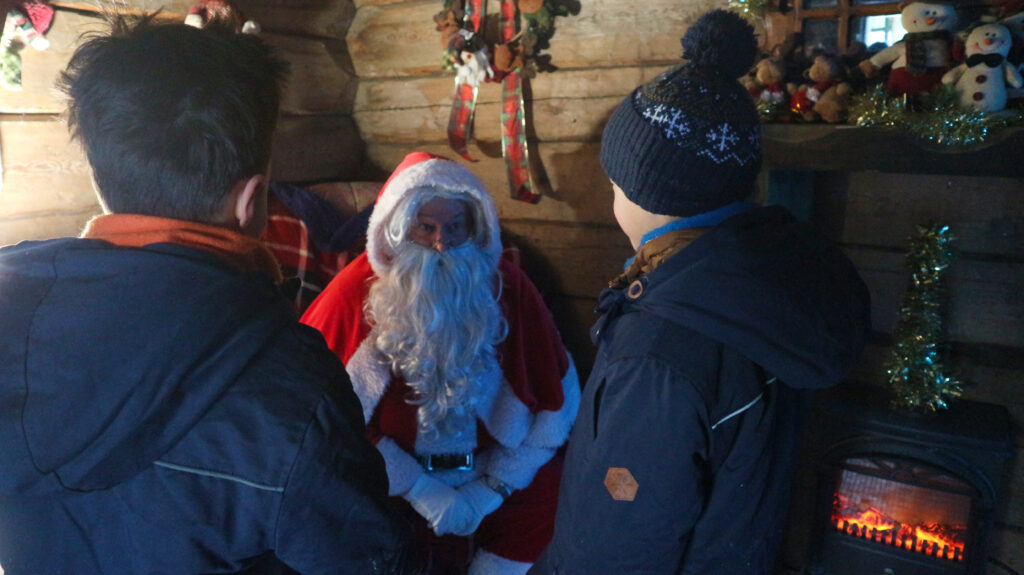 This year they have just asked for a Nintendo Switch and so Ethan has written asking for the console and Oliver has written asking for the games. Santa was very impressed that they are going to share it and that their list was very short!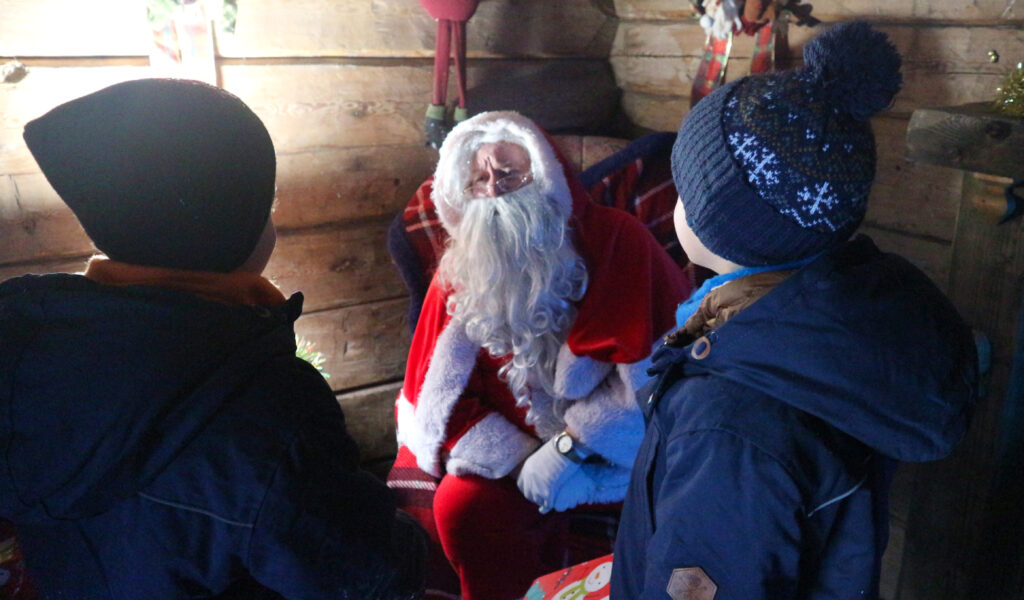 Here are the boys with their gifts from Santa which they have been very good with and are saving until Christmas day to open.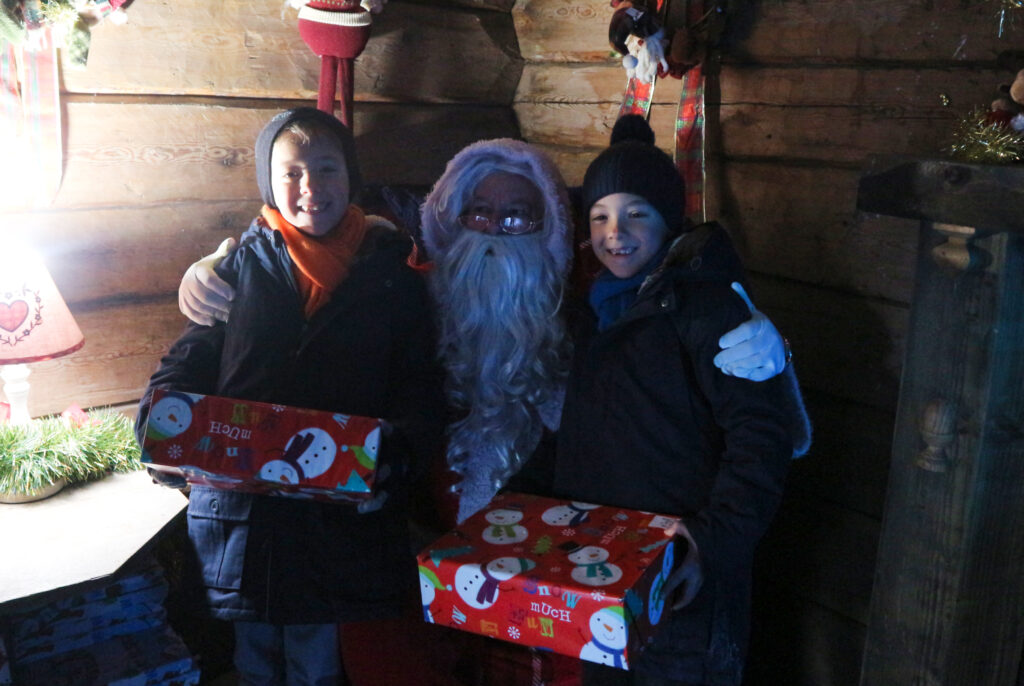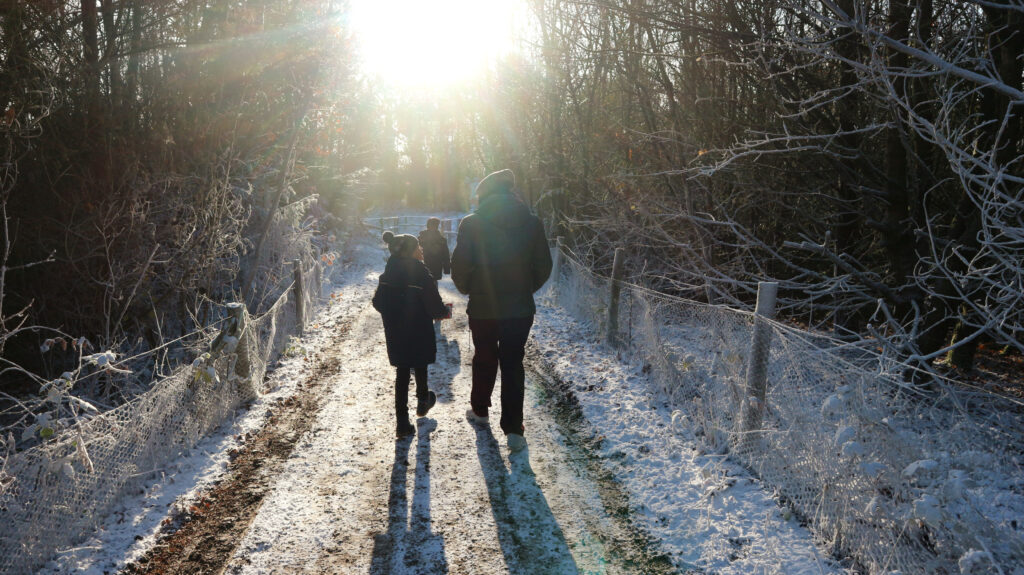 After we said goodbye to Santa we headed back towards the Waterside centre to get our mince pies and cookies. We decided to purchase a hot chocolate and as you can see by Oliver's face below we were very happy with as it was delicious. On site you can also purchase hot food, snacks and drinks in the three restaurants. You can even come for a Sunday carvery in The Gallery Restaurant without having to pay admission to the centre.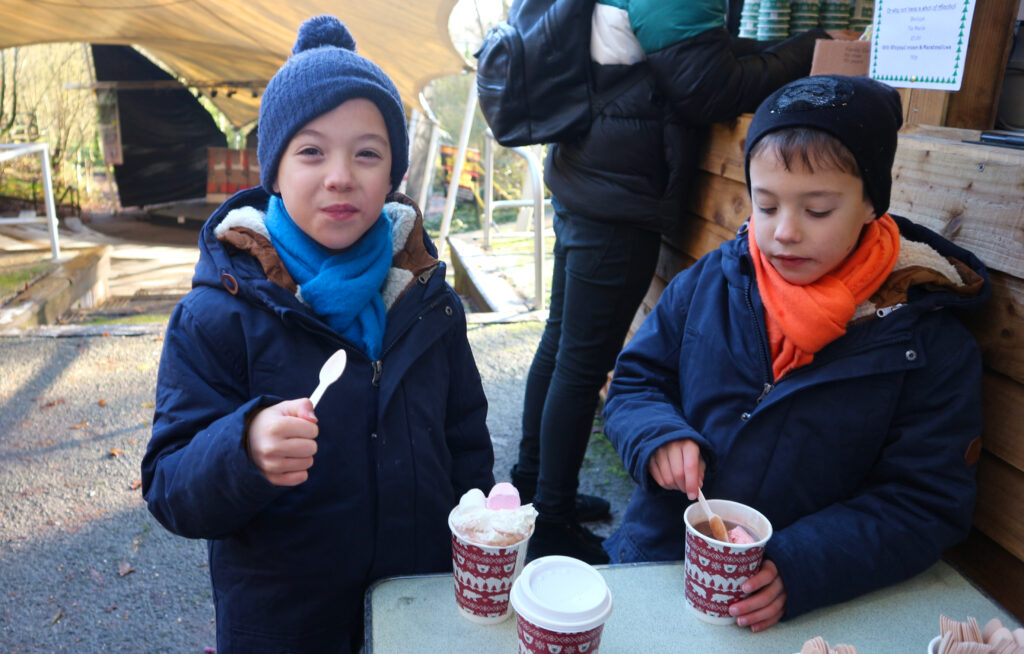 We then took the train for a short ride from the Waterside Centre to the Discovery Centre. The train rides its circuit regularly through the day and is included in the admission price so you can take it as many times as you wish.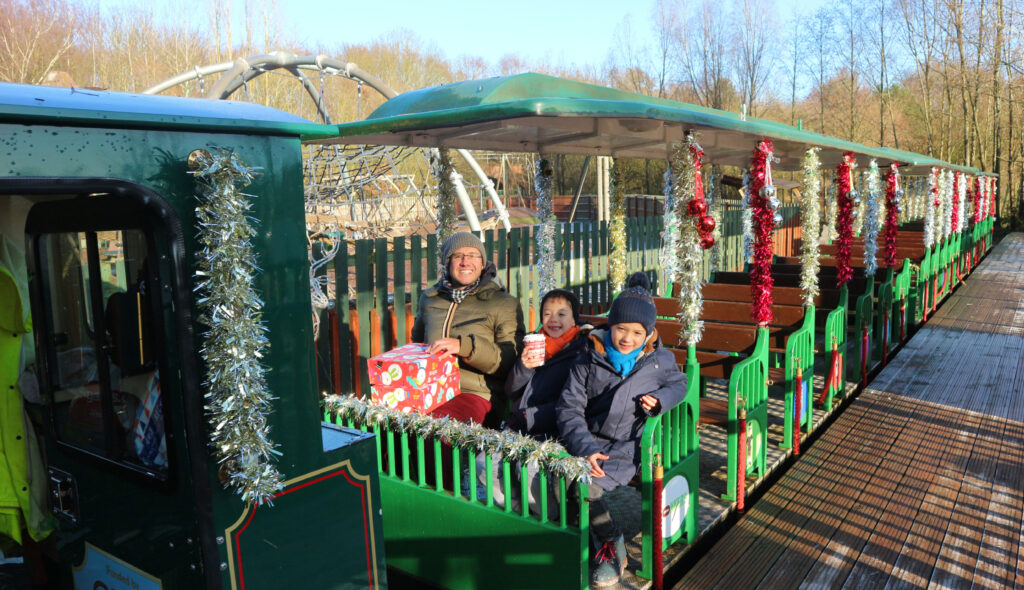 It was really foggy on our way down to Conkers but while we were there the sun came out. Even though it was very crisp and cold, the boys still wanted to take advantage of the dry weather and play on one of the outdoor play areas.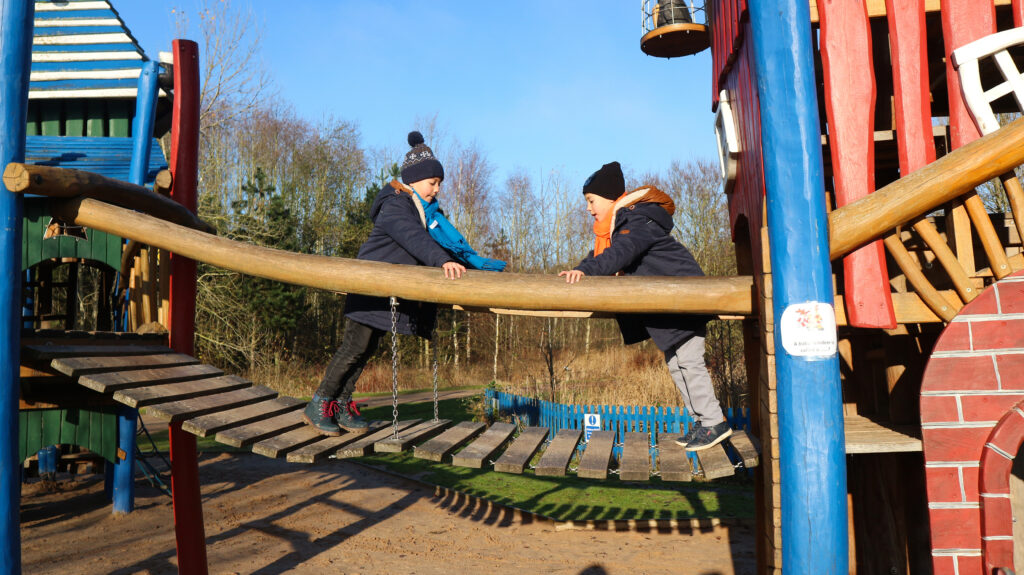 One of the highlights of our visit for the boys was the 4D cinema. They loved the short Christmas themed film with all the effects. All you need to do is choose a performance time and request tickets upon your arrival to the Discovery Centre. Glasses are provided as you walk in to be seated in the cinema.
We had a great day at Conkers and would definitely recommend family day out to everyone. We hope to take the boys again some time next year.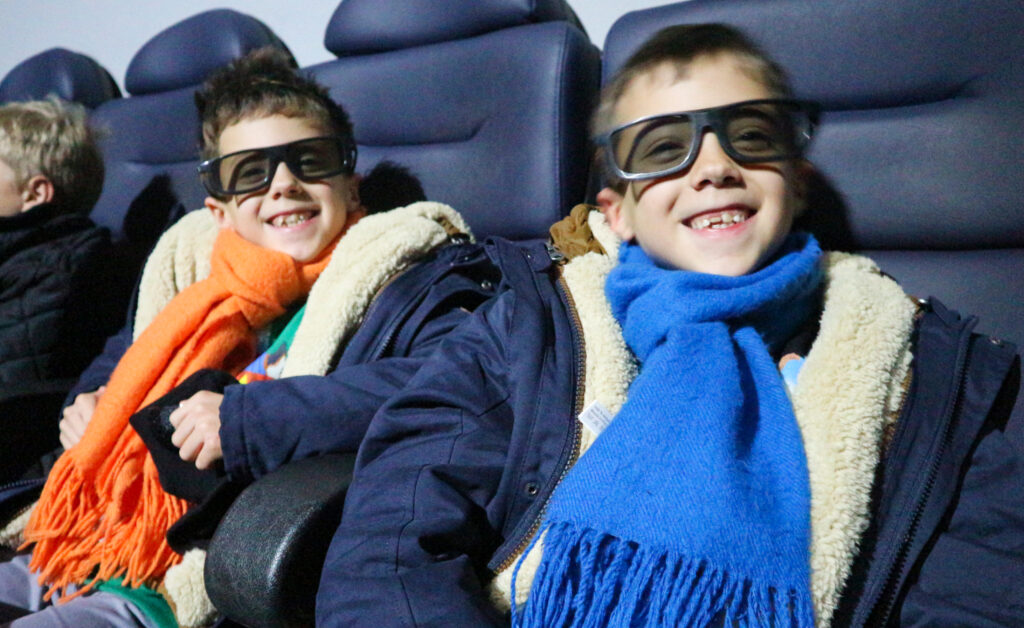 More information about Winter Wonderland:
Wrap up warm and get ready for a silly Elf adventure as you arrive at Waterside Winter Wonderland, where Santa's Chief Elf and his team will lead you through the Enchanted Forest and the Valley of Christmas Lights to discover Santa's Woodland Grotto. This is your chance to tell Santa that you have been good, and fingers crossed, he may share some pre-Chrismas presents!

Upon arrival, adults receive mulled wine each with a mince pie and children can choose from the yummy selection of Mrs Clauses freshly baked cookies!
During your visit you can take a trip on Head Elf's Twinkle Toes Train through the tunnel of discovery, meet the Balloon Modeller (1:00pm – 5:00pm) and watch our Christmas shows & films.
It's sure to raise your Christmas spirits when you find the Live Reindeer for a family snap, Snow Cavefor Storytime or Activities!
(18th, 19th – Reindeer Rest Days – Elsa & Olaf will be at the Grotto instead!)

12.00pm to 5.40pm – (Live Reindeer are on site for these walks)
Also, our story telling Barny Owl and Singing Reindeer trio are back by popular demand for all time slots again this year!
ADDITIONAL TO YOUR TICKET
Your Winter Wonderland ticket this year includes access to CONKERS Discovery
You can access Discovery from 10.00am and the train will stop at both stations until 5.45pm.
At Discovery our elves have sprinkled some magic for a flutter of snow during the Christmas film in the 4D cinema. You have full access to the Discovery site featuring the Indoor Play Area, Warrens, Ranger Crafts and 80 acres of Outdoor Walks and activities.
Prices
Adult – £11.95
Child – £13.95
Family – £50.00
Member Adult – £9.95
Member Child – £9.95
Opening times
DE12 6BA – Winter Wonderland: 10.00am till 8.00pm (5.00pm Christmas Eve)
DE12 6GA -Discovery Centre is open from 10.00am till 6.00pm
Please arrive at least twenty minutes before your time slot. The snow during your elf adventure will be artificial from snow machines – unless we get lucky!
*WARNING*
By visiting CONKERS Winter Wonderland you risk radically improving your mood, and you may even become playful, silly and dance like your dad. We deny responsibility for these moments of laughter, smiles and unforgettable memories!
*Disclosure: We were gifted entry into Conkers Winter Wonderland in exchange for this review. All opinions are our own.*
Disclosure: This post contains affiliate links. This means I will receive a commission for any purchases made via the links but it does not cost you any more. Thank you for supporting my blog.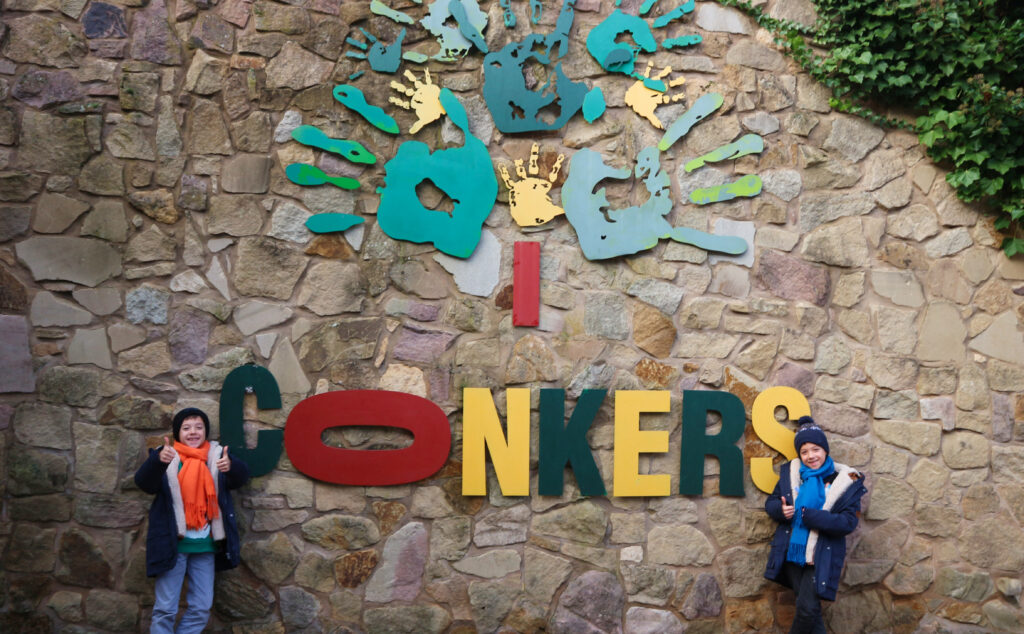 If you enjoyed this post you may also like:
Kanga Family Bounce Session at Red Kangaroo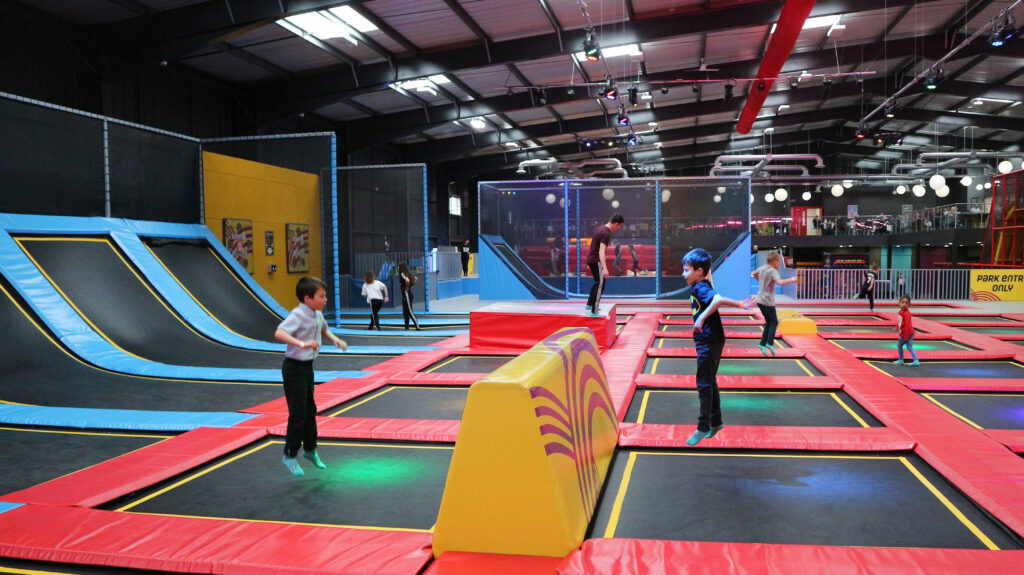 Jurassic Kingdom at Wollaton Park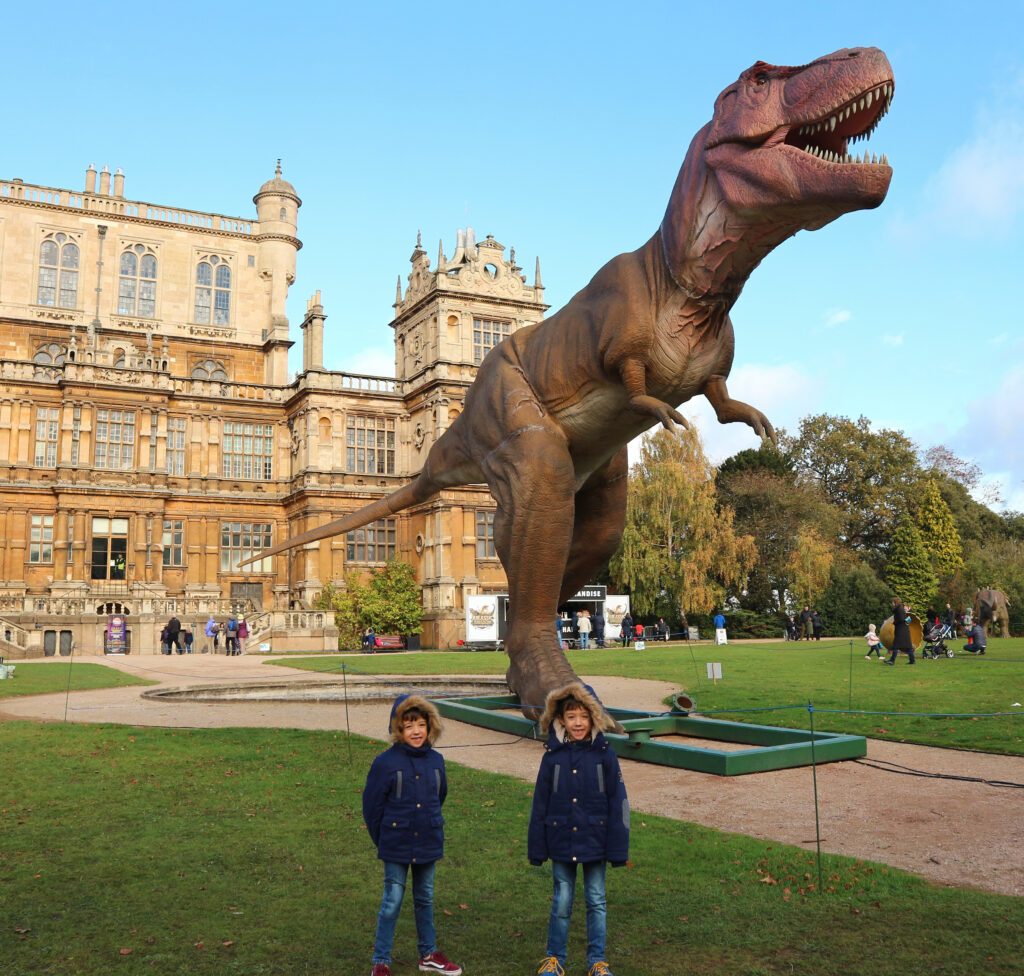 Mud & Bloom Sibling Box Review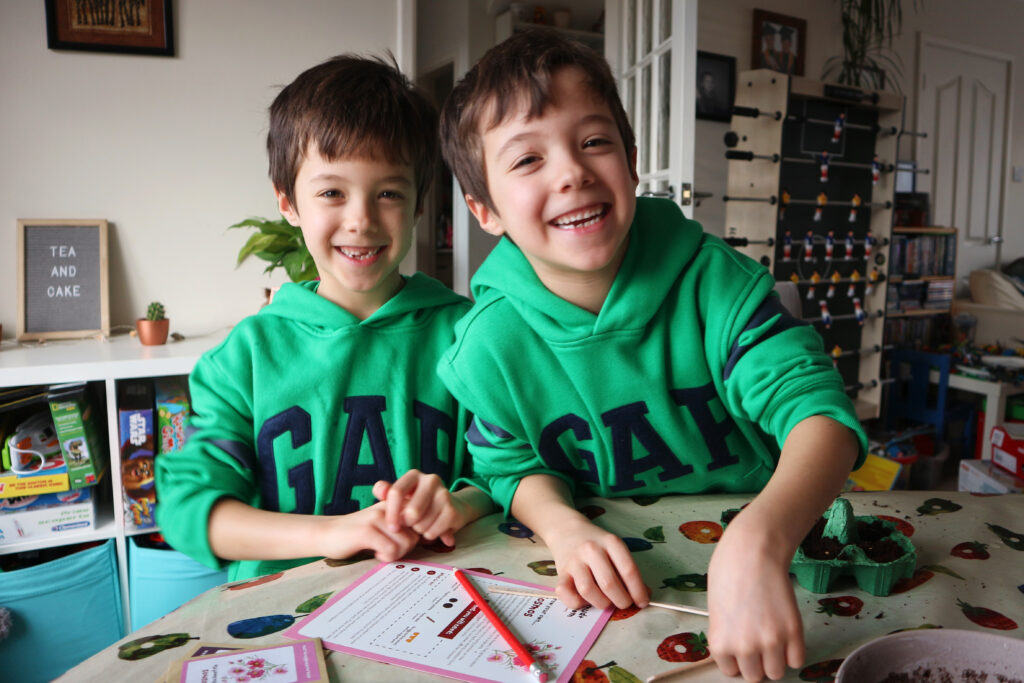 Linking up with #KCACOLS: