Goodbye 2017, you've been good to us. This year I set a goal to take more family photos. I'd bought a new camera in the January sales and wanted to capture more images of the four of us together and I'm so pleased to say I've done it; at least one photo a month for a whole year. This month's photos were taken on a lazy Christmas holiday morning, enjoying snuggles in our bed.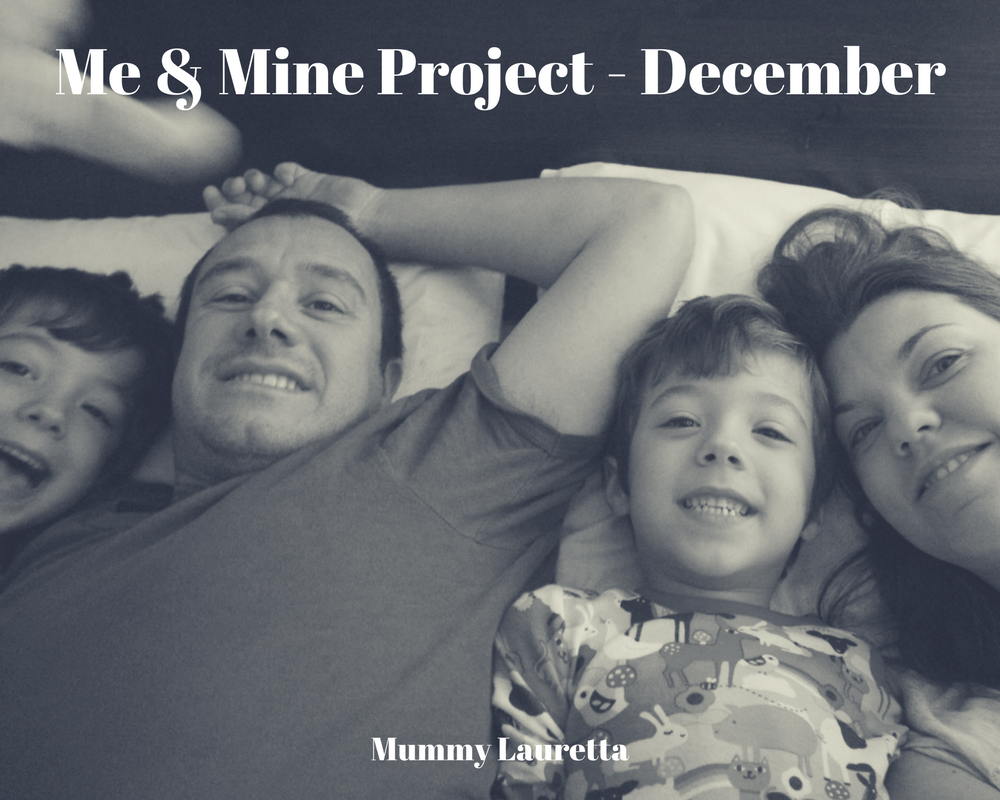 This month I have been really enjoying my job (and our Christmas meal out) whilst being stressed out at home trying to get everything ready for Christmas and fitting in other stuff like watching the boys' nativity, switching bank accounts and taking the car for its service. It all came good in the end, the boys were super pleased with their bikes and other presents and we had a lovely meal on Christmas day.
Matteo loved watching the nativity and has enjoyed reading new books this month. He also enjoyed our trip to the circus on Boxing day and a meal out with friends.
The boys have loved playing in the snow, writing to Santa, riding their new bikes and playing with lots of new toys like Power Rangers SPD things, Voltron lions and the Batmobile.
And so here's our 2017 gallery, looking at the year like this makes making the effort to take more photos of us all worth it, so many great memories.
You can look back on October's post and photos here and November's here.