Whilst totally loving the brighter evenings, it's really giving me a headache at the moment because the boys just won't settle down in the evening until the sun starts to go down. They are driving us crazy and it's exhausting trying to get them to go to sleep before nine o'clock. Going to bed later means that they're tired in the morning, grumpy, have difficulty concentrating and listening when asked to do something, like get ready for school, eat breakfast etc!  It also means that Matteo and I hardly get any time to wind down after all the jobs are done in the house before it's time for bed for us.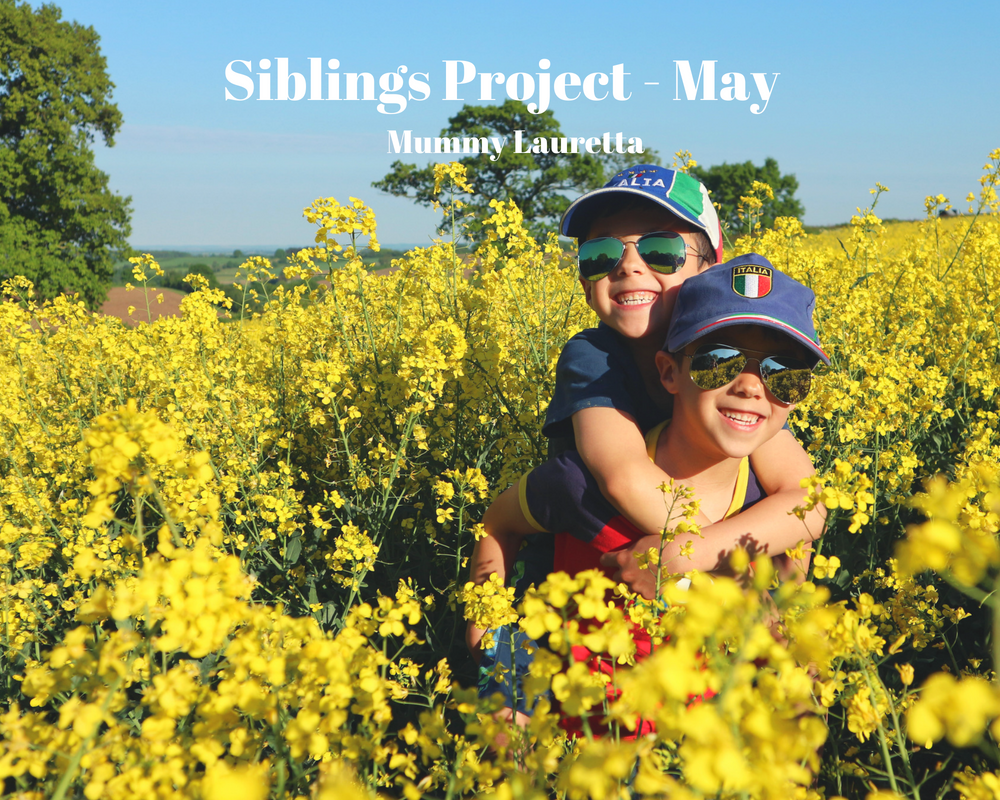 This has been our rhythm for the last four weeks and trying to fit in reading, spellings, homework into out already busy life when we just want to crash out after work or after school activities has been hard. It's only a short half term but we're ready again for a break. I've got the week off work for half term and am so looking forward to doing something different with the boys and spending some proper time with them without always hurrying them along.  I hope I'll have some wonderful photos to share with you next month.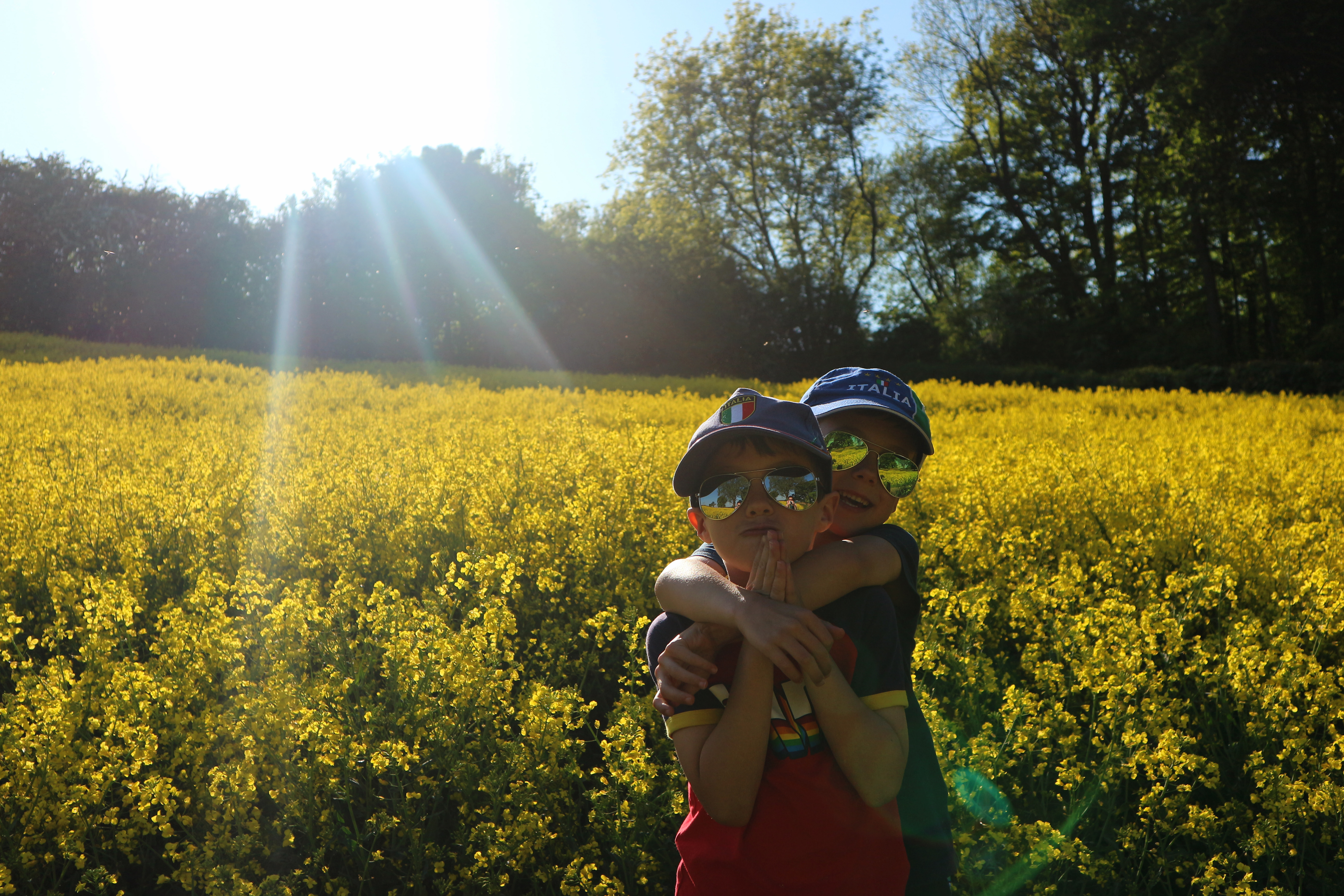 This month's photos were taken on Sunday and Monday last week. We were out and about looking for a new car and stopped off to have a carvery. The boys were really good and so I ordered them a toffee waffle sundae to share which they loved.  There was just one problem – only one wafer!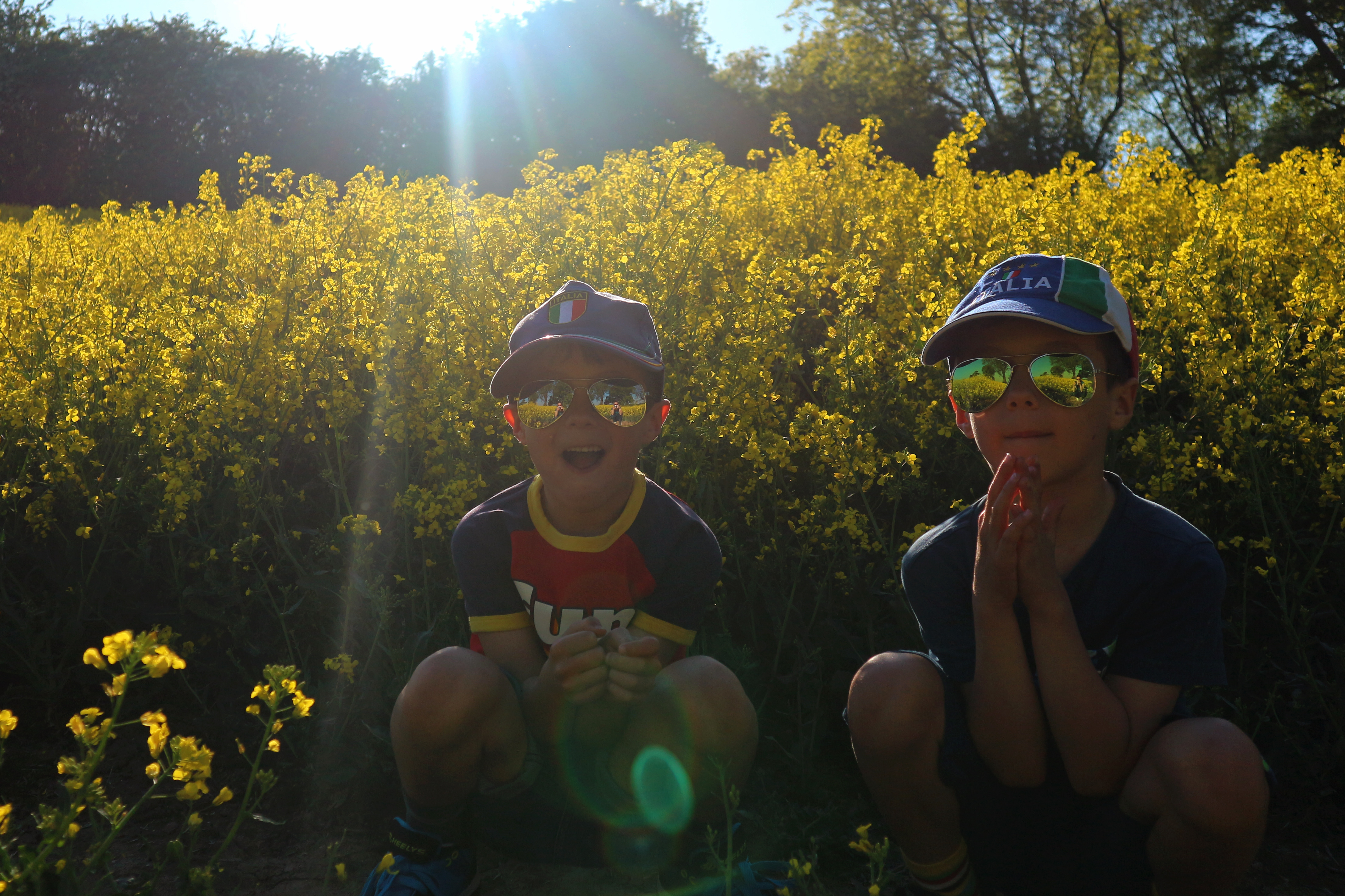 On Monday after school there wasn't a cloud in the sky so I persuaded the boys to come back to the rapeseed field close to our house (we had been on Saturday all together but it was a bit overcast plus Matteo is a spoil sport when it comes to trespassing so we didn't stay long!!).  I'm so so pleased with these photos.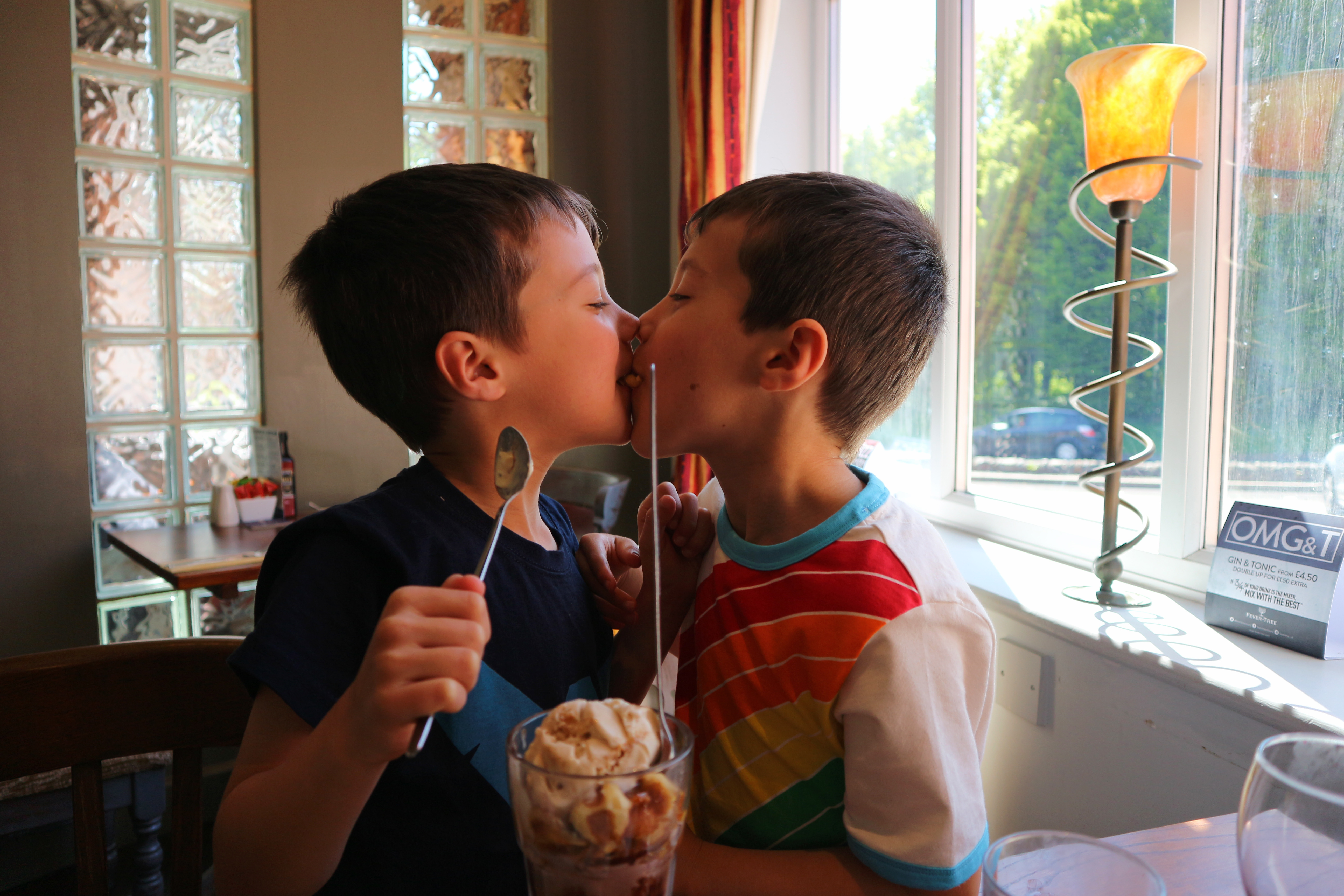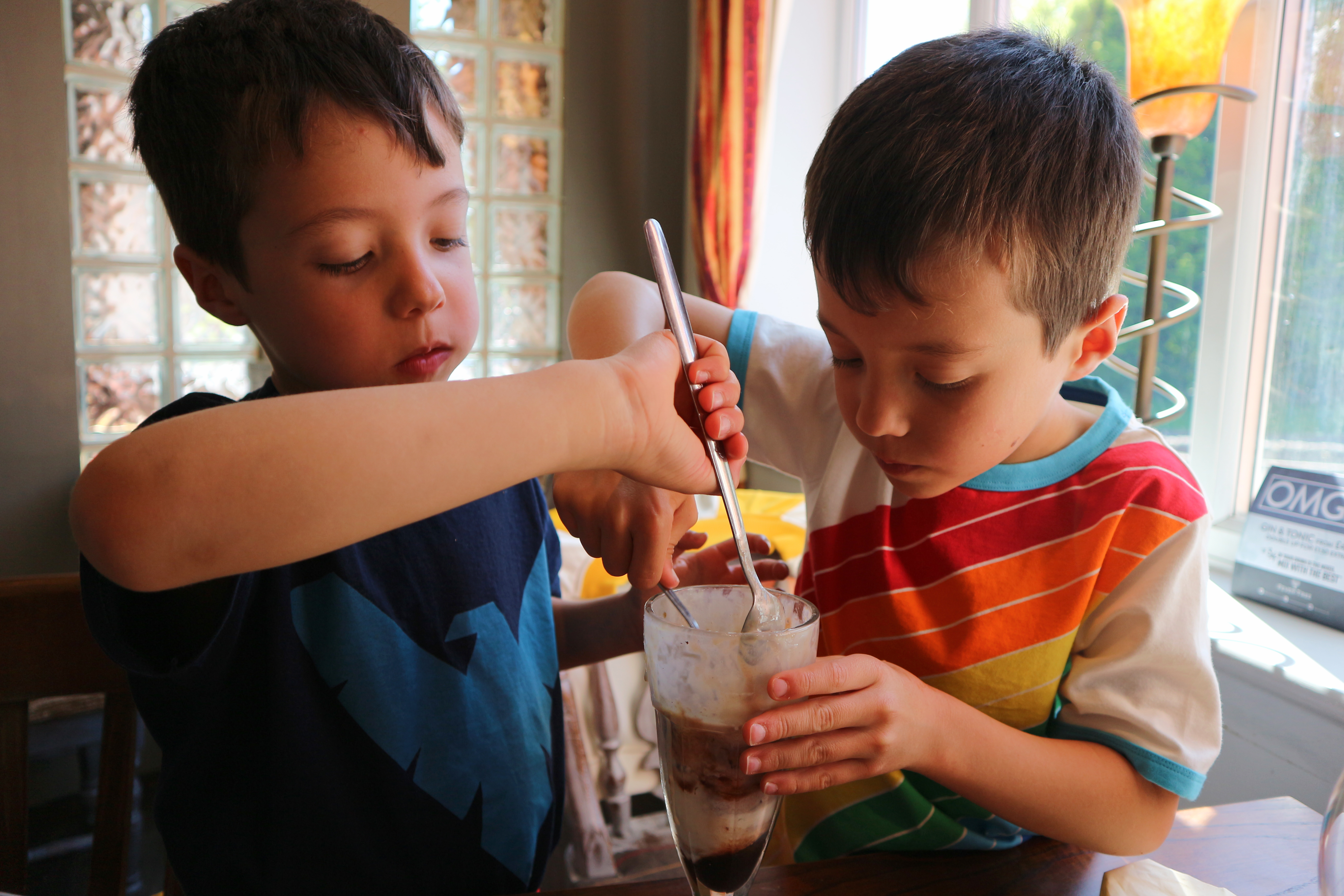 To have a look back at last month's photos taken on Lake Como you can click here.
As always I'm linking up with Lucy from Dear Beautiful who is now a Mum of four and this month sharing her first photos of her four beautiful children together.