I wrote a little bit in my first #dolcevitabloggers post about my time doing Erasmus in Urbino.  I travelled to quite a few places in Italy during the five months that I spent there but I would still say now that it remains my favourite city.  I just loved the cobbled streets, the architecture and the amazing surrounding scenery of the Marche hills.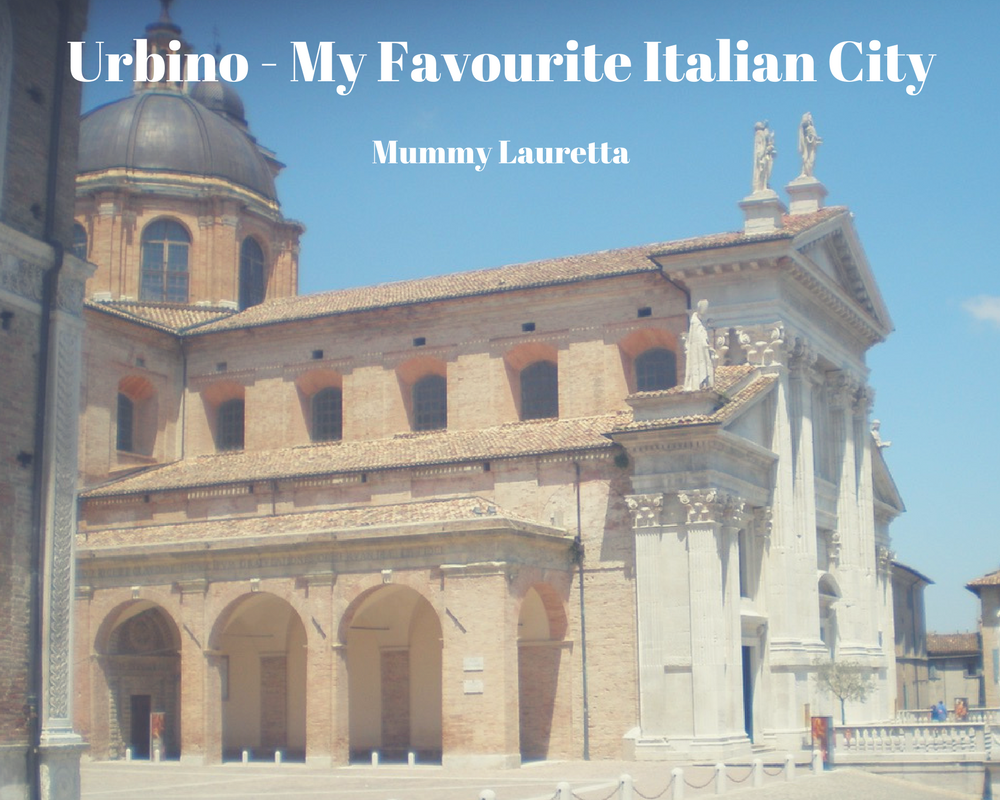 Urbino is a historic walled city and is accessible by bus or car. The closest train station is Pesaro and closest airport is Ancona which you can fly to from London Stanstead. I thought for this post I would give you my top 5 places to visit in the city so here we go:
Il Palazzo Ducale (Ducal Palace) built in the 15th century which also houses the Galleria Nazionale delle Marche (the National Gallery containing important Italian Renaissance artwork including "La Muta" by Raphael).  I just fell in love with its turrets which look like something out of a fairytale, a little girl's dream!
2. La Fortezza – take the steep walk up to the top of Via Raffaello to see the beautiful view of the palace in the photo below. I could spend all day just sitting there in the small peaceful garden, and in fact I know this is morbid but it's actually written in my will that I would like my ashes scattered there if possible.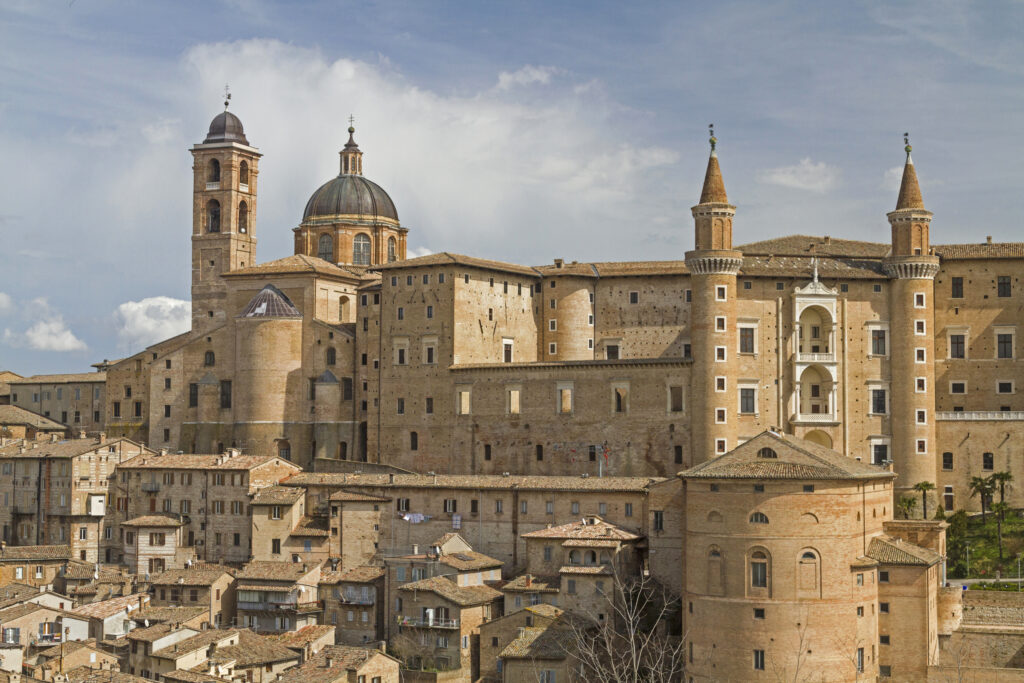 Image © Tinieder | Megapixl.com
3. L'Oratorio di San Giovanni Battista is where you can find the most beautiful 15th century frescoes by Lorenzo Salimbeni. I loved this artwork so much I wrote my end of year dissertation on it.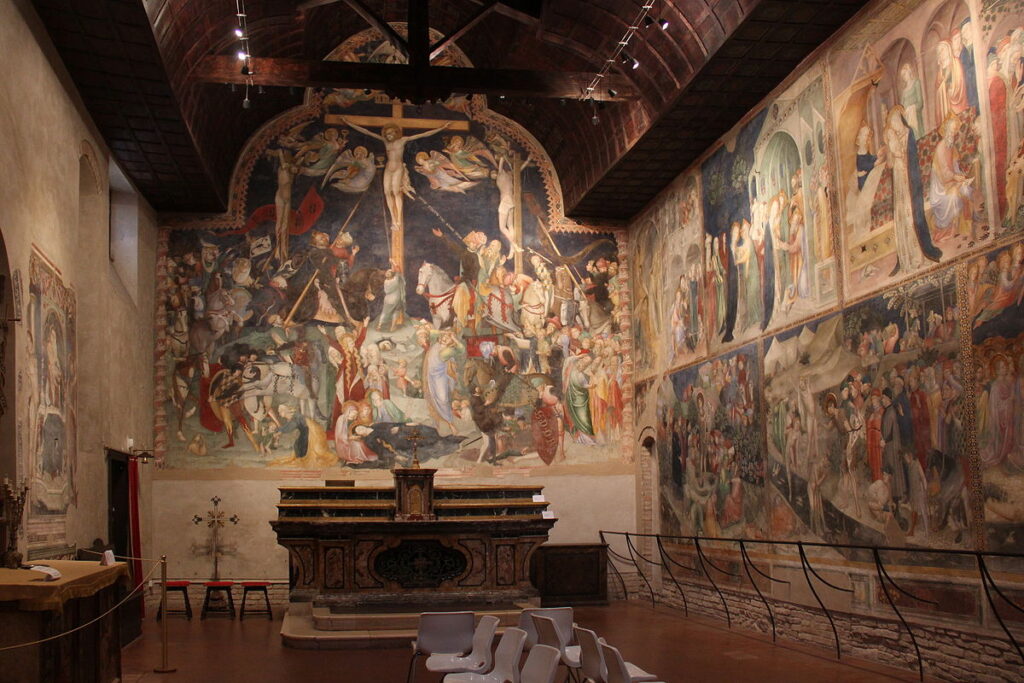 Image By Mattis – Own work, CC BY-SA 3.0, Link
4. Il Duomo (cathedral). You haven't visited an Italian city if you don't take a trip into the cathedral. I'm not religious at all but I love visiting Italian churches just to look at the artwork in them.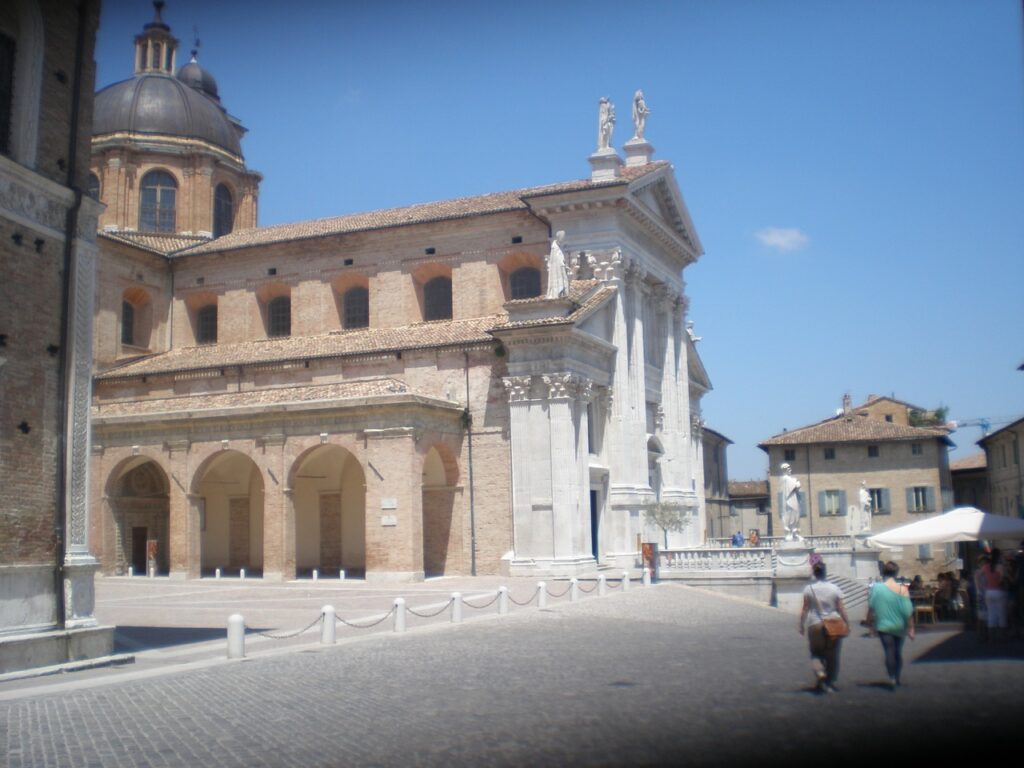 5. The birthplace of Raphael. There isn't too much to see in this 15th century house but if you're at all interested in Renaissance art, it's great to say you have been in the house where one of the most famous painters in history was born.
Other things I love to do in the city are mainly food related and include going for a "bigne al cioccolato" (like a large profiterole filled with chocolate custard), drinking a real thick Italian hot chocolate, looking in the stationary and paper shops and enjoying a drink and bar snacks in one of the local small and cozy bars.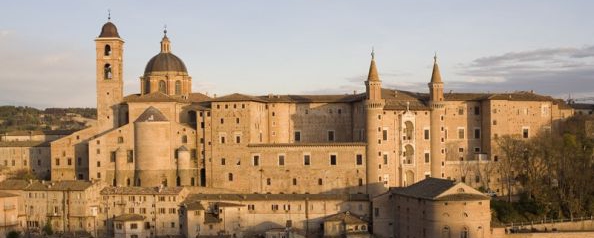 I hope you have enjoyed reading this post and that you get the opportunity to visit Urbino one day, it really is a beautiful place.
Why not Pin this post for later?: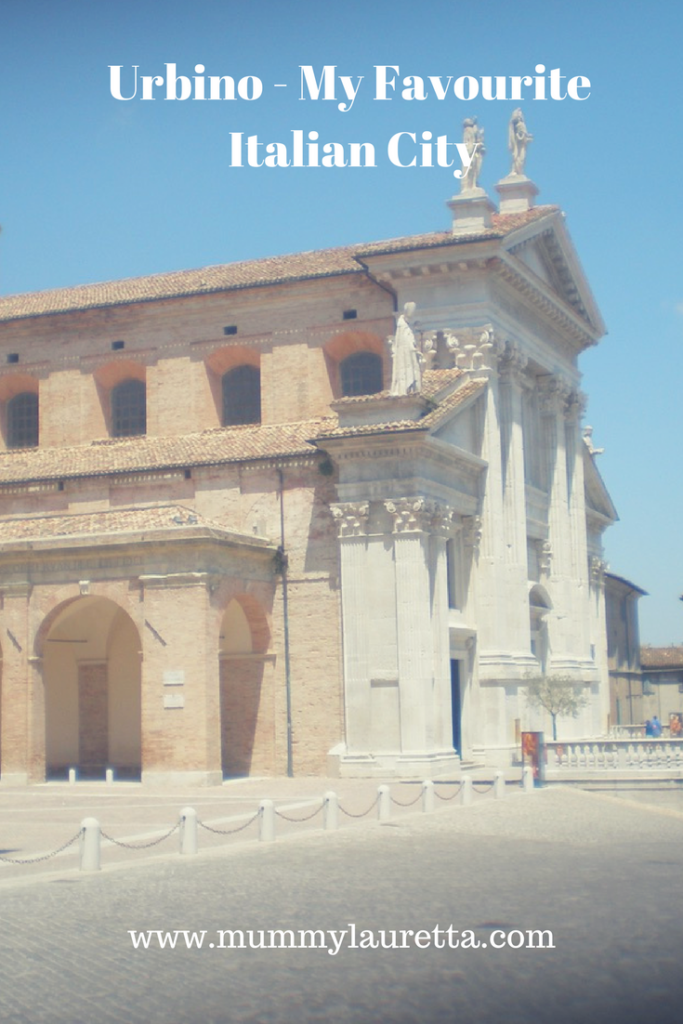 Don't forget to head over to see the other favourite city posts from Kelly at italianatheart.com, Jasmine at questadolcevita.com and Kristie at mammaprada.com
If you enjoyed this post you may also like:
9 Top Tips for a Great Holiday in Italy