What an amazing month these two have had. My two little travellers!  This month they've spent sixteen days away from home visiting Matteo's parents in Italy and his Sister in Germany. They've had a wonderful time and their Italian has come on loads. It's been tough on us being away from them for so long but knowing that they were happy and safe meant we were less worried about them.  Also knowing that they have always each other makes it easier.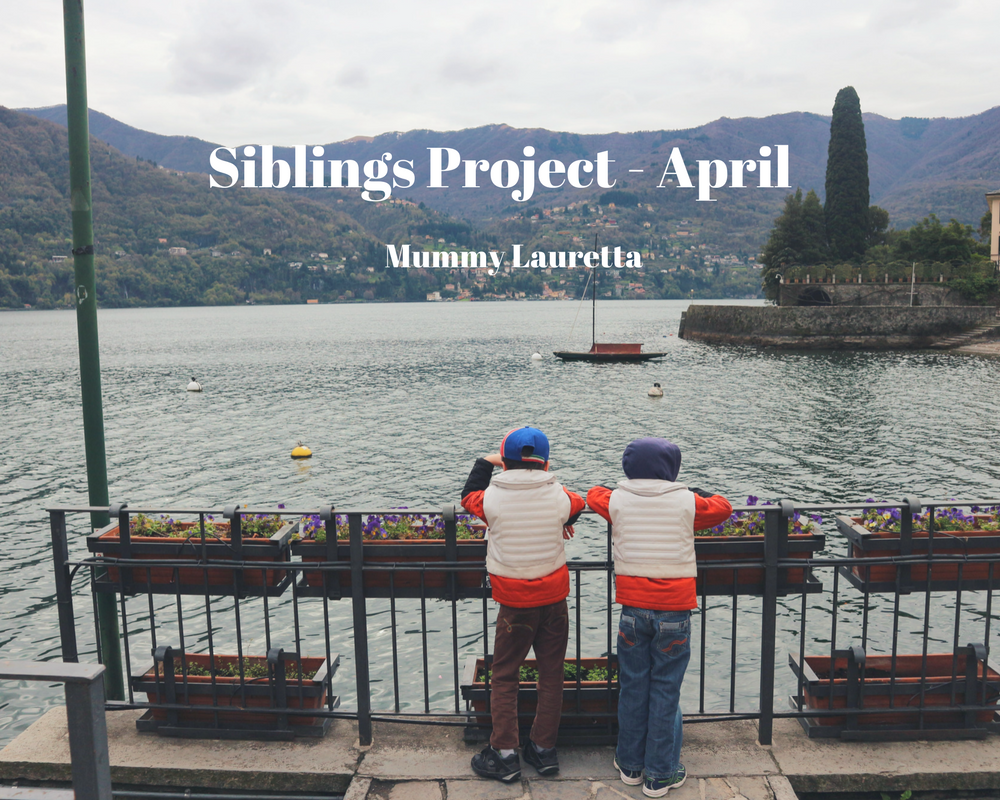 What could be better than spending your whole Easter holiday with your best friend? Playing and having fun, experiencing new things together, just having the best time.  Matteo spent Easter with them and flew back on Easter Monday.  I know they missed us from then but they never told us on the phone.  It was only when I got to Italy that Oliver started telling me that he had missed me and Ethan was so cute the way he looked at me when I arrived, just like he was so so happy that I was there.  He clung to me and kept looking up at me and smiling. Oliver made me laugh yesterday as he told Matteo that he missed me more than him as he had been away from me the longest!
This month's photos are from when I went over to Italy to bring them home. We played Memory or Matching Pairs before bed and the next morning we went to the council house to get the boys' identity cards and took some photos on the way back home, stopping off outside George Clooney's villa.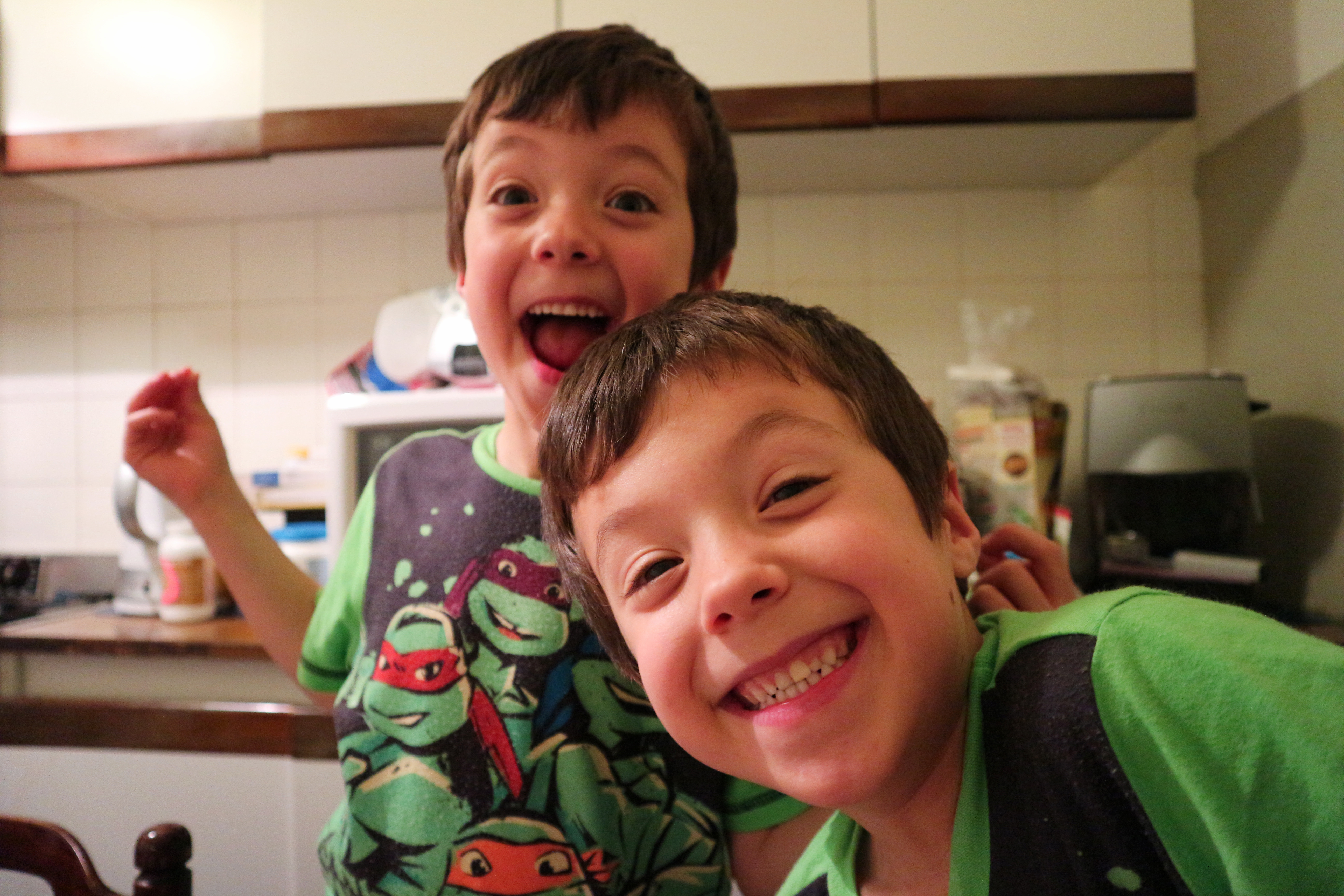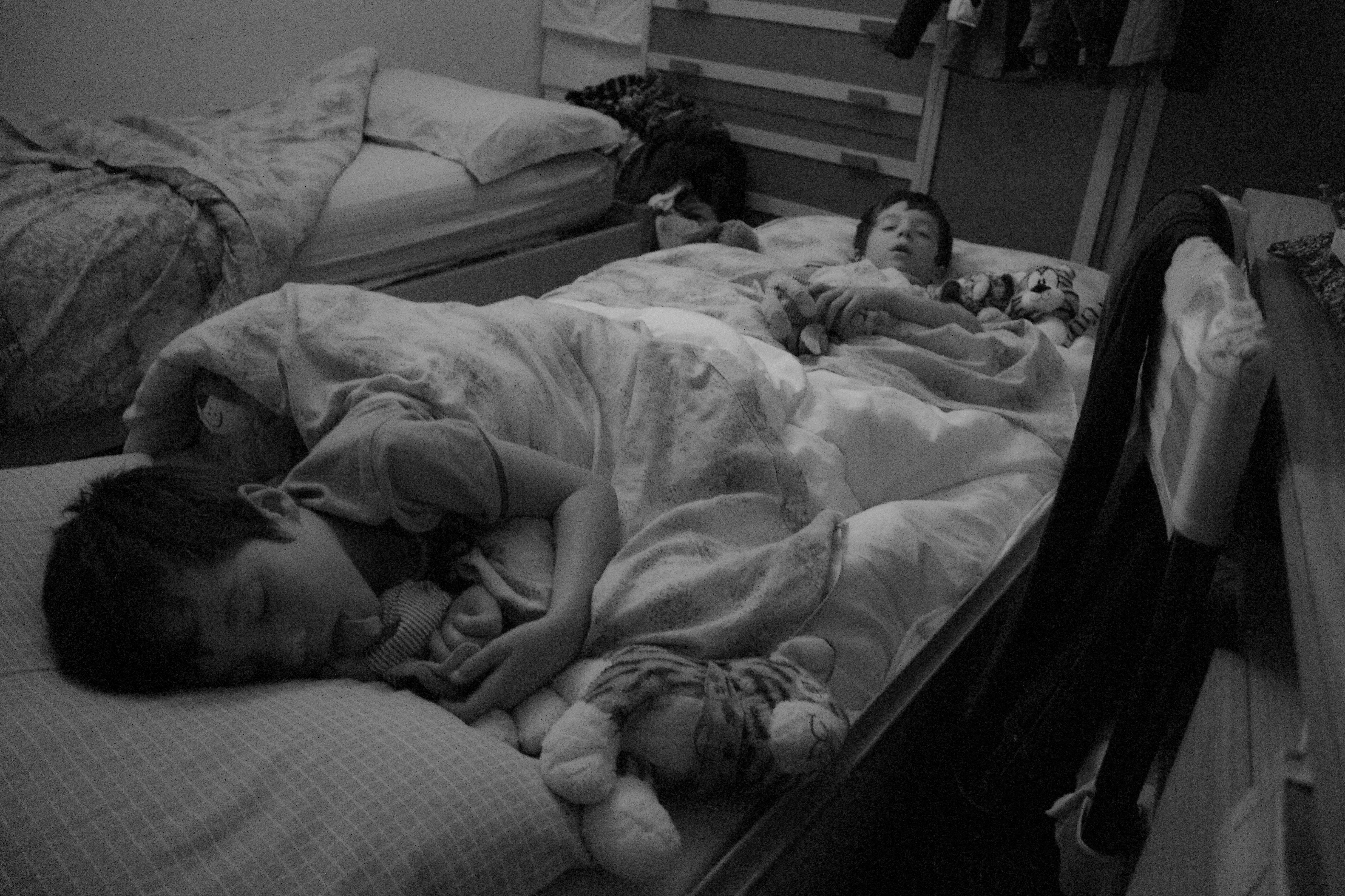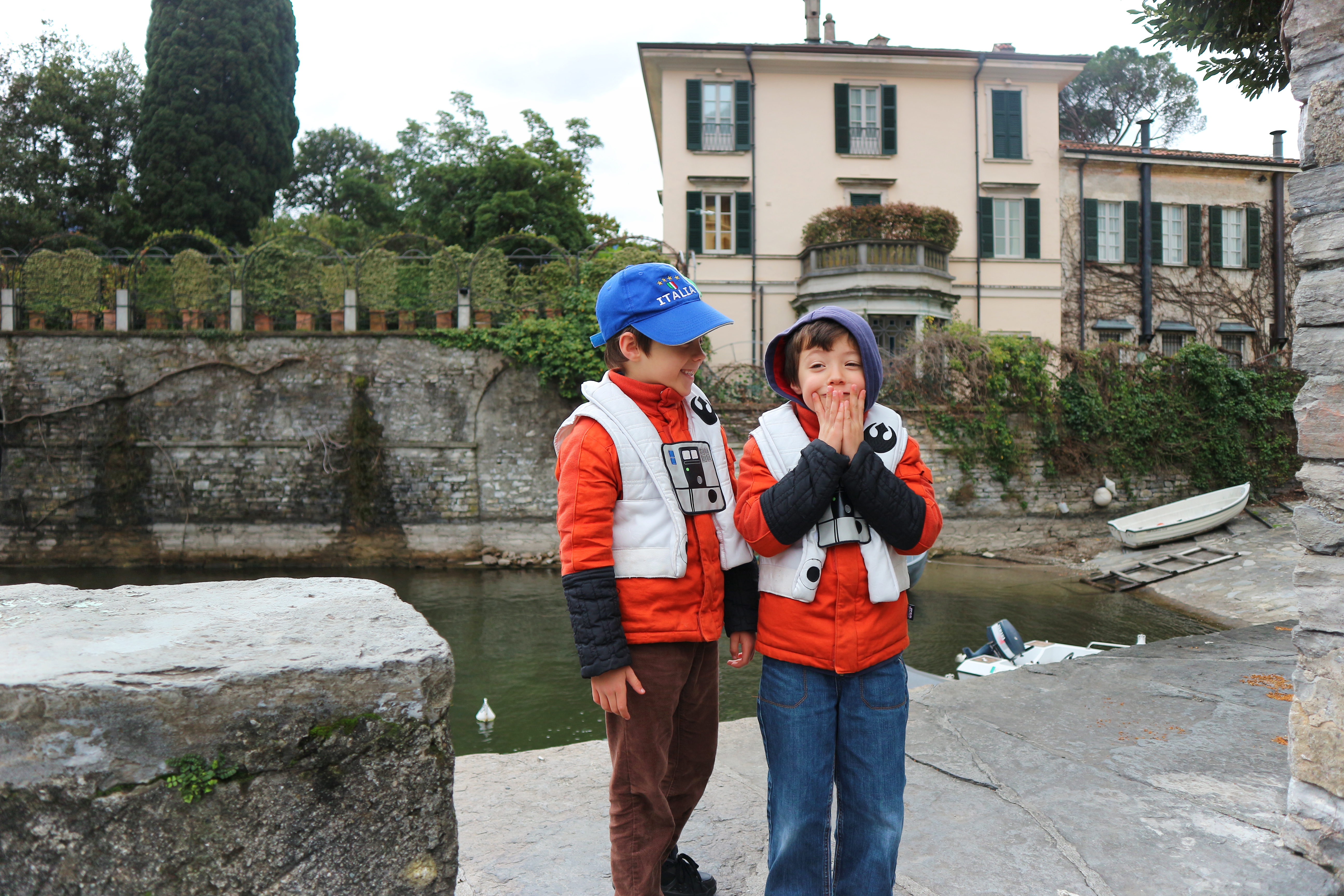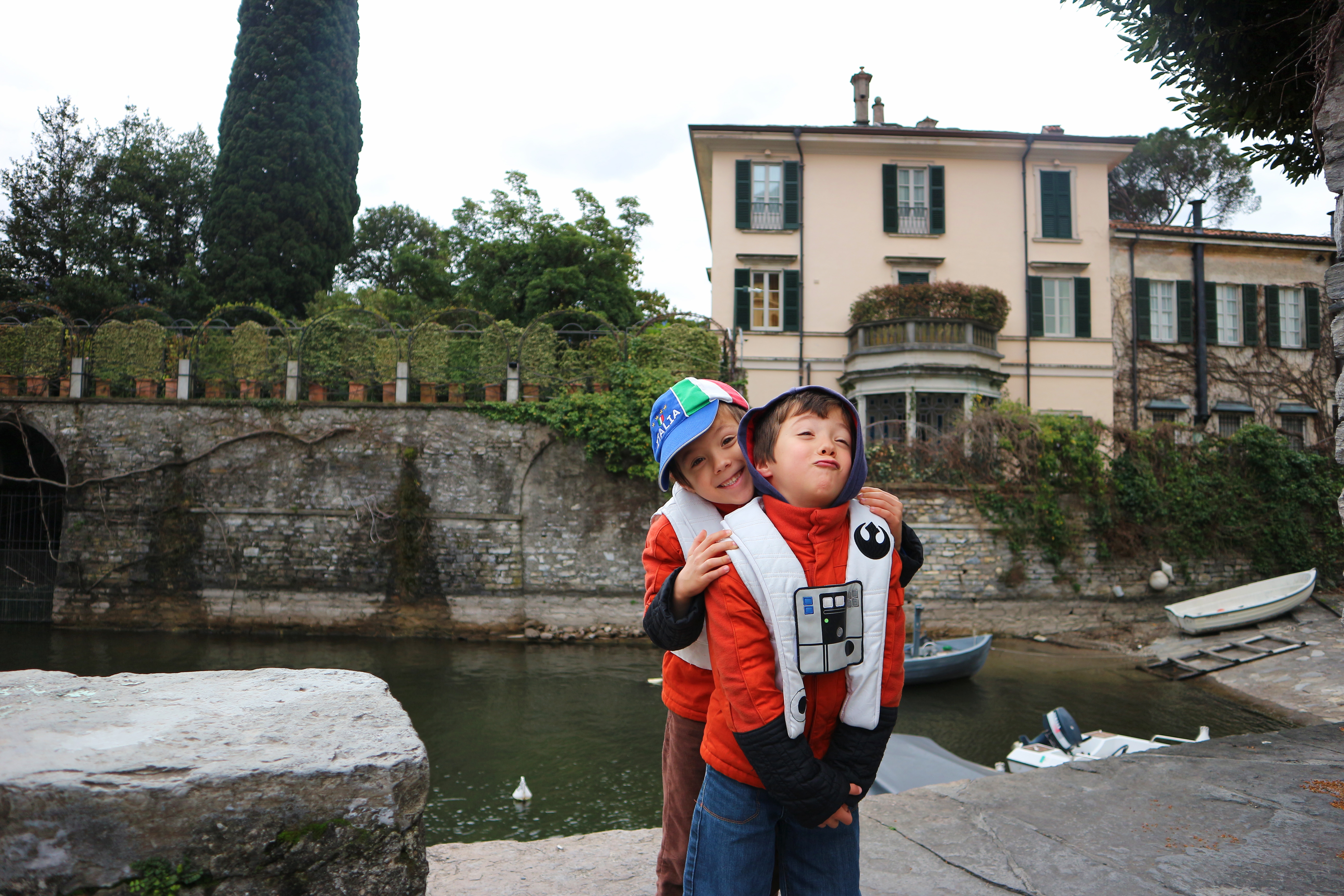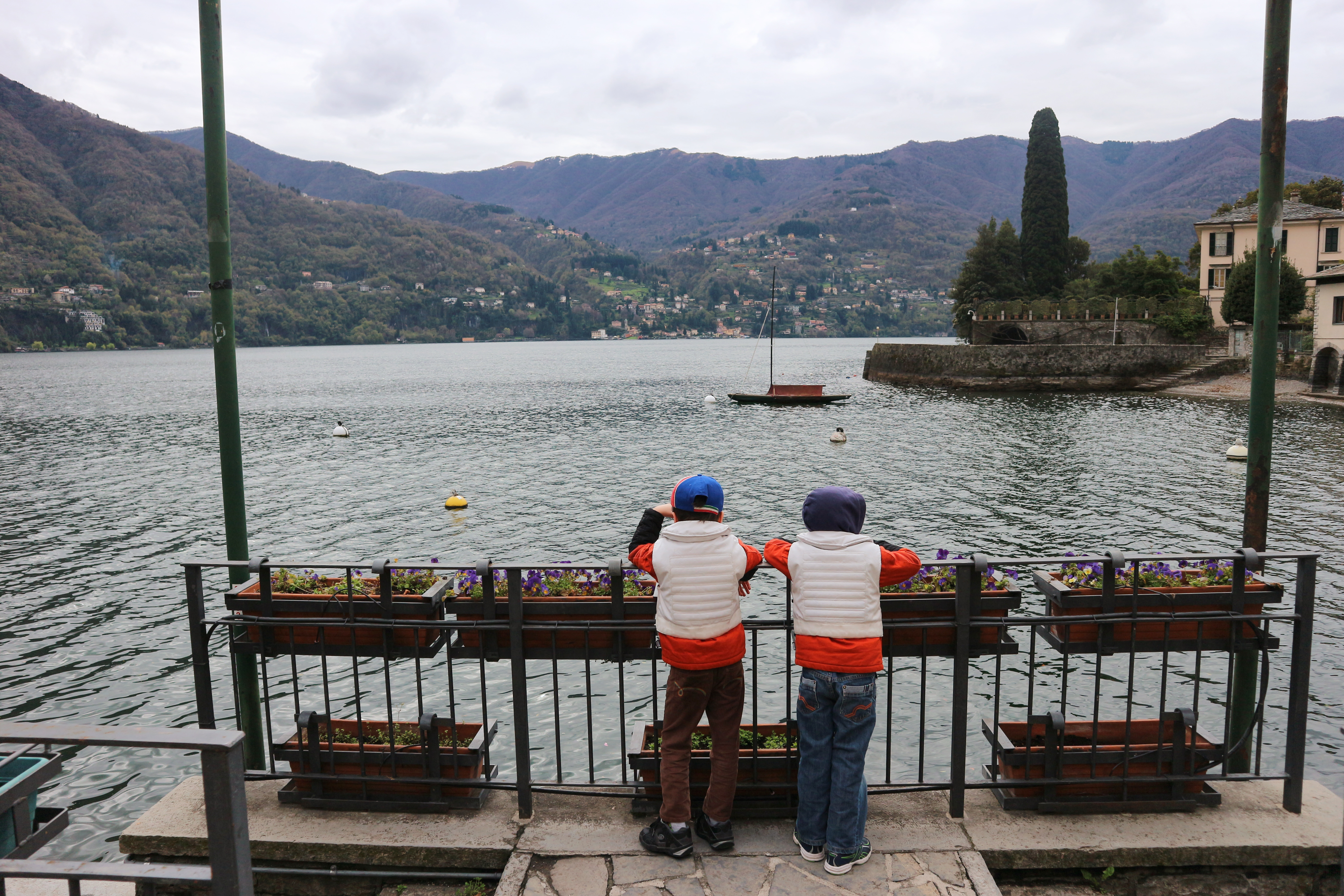 The last two photos were taken back in the UK on Friday night when the boys had a bath with a Lush bath bomb in which we had bought in Como.  It's so lovely to capture these moments as it just shows their relationship so well, well one side of it anyway.  Soon after they are often fighting and making each other cry because of a toy or the tablet or they're calling each other stupid names.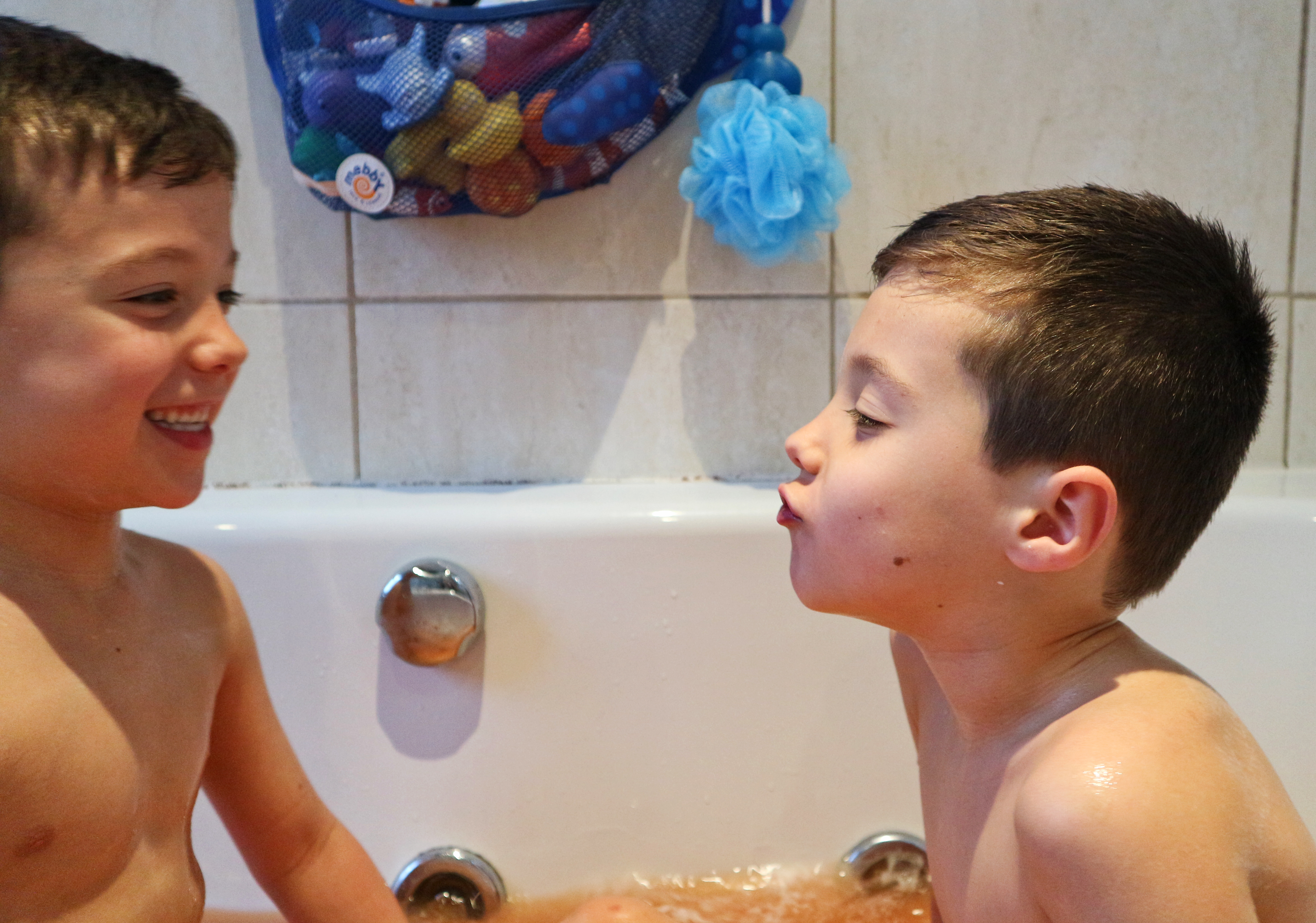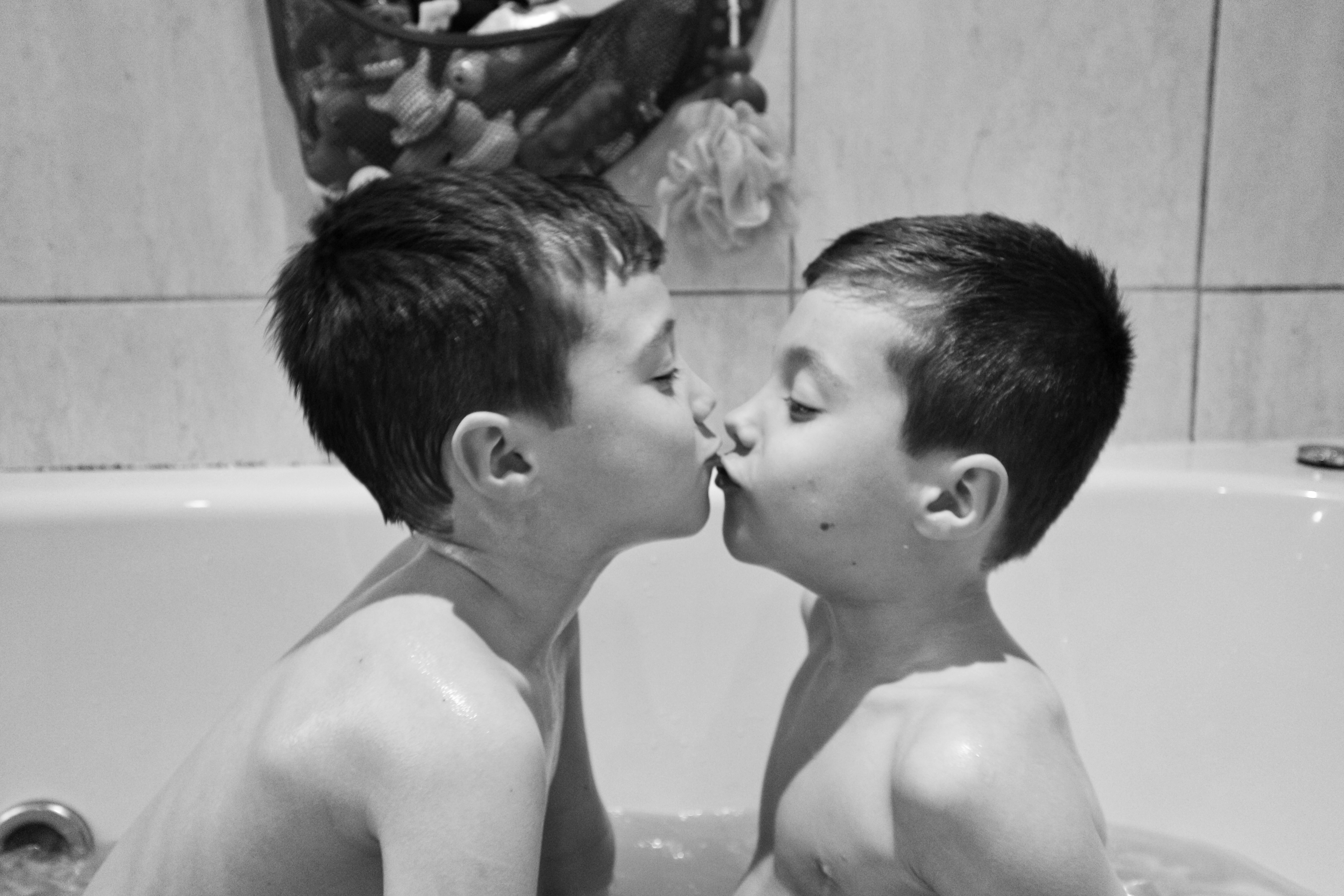 Tomorrow we start six weeks of school, reading, spellings, work, swimming, karate and more including a school trip. They've had a wonderful break but are definitely ready to go back and see their friends and get back to routine. However I'm not ready for the school runs – roll on May Bank Holiday weekend!
To look back on last month's photos click here.