Monitoring your baby's movements in pregnancy is really important. With our usually busy lives it's sometimes hard to keep track or decipher a pattern of movements. Here's how Louise Macleod's jewel of an idea helped to launch the Aska Maternity Movement Bracelet:
We love the Aska Maternity Movement Bracelet – what gave you the idea?
When I was pregnant with my son back in 2016 I found out how important it was to be monitoring your babies patterns. I was working full time and found it difficult to remember exactly how often he was moving. Wanting some reassurance I tried to find something to help me but I couldn't find anything that was suitable for me. I have quite a large supply of jewellery making items so I got them out and designed a simple bracelet with what I had available.
Pregnancy can be a very stressful time – how did the bracelet help you?
It gave me reassurance that I was aware of his movements. Especially on busy days i would be able to easily record when i felt a movement and at the end of the day i could rest easy knowing he had been moving even if i couldn't remember this.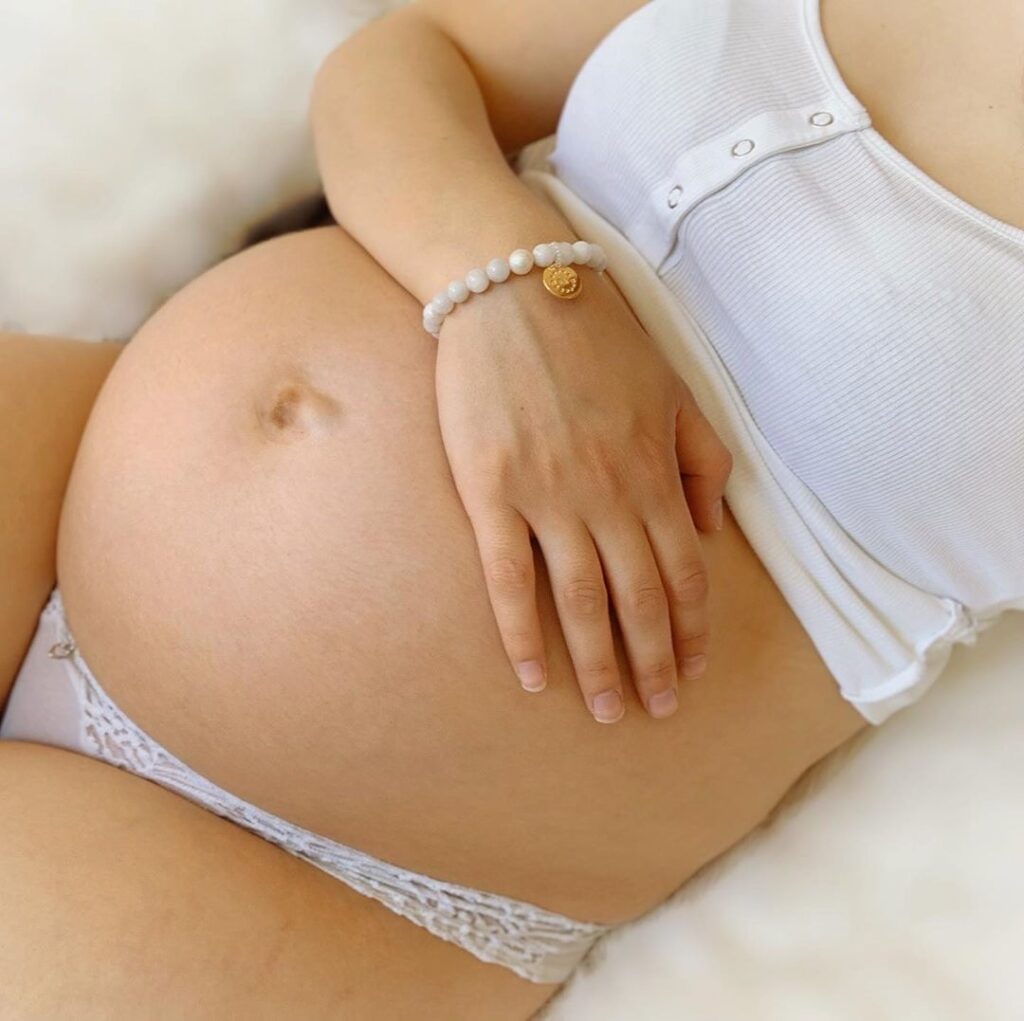 What is your advice to anyone suffering with anxiety relating to their baby's movement whilst pregnant?
Being aware that you need to be monitoring your babies movements is the most important thing. Using something like the bracelet can help to reassure you but if at any point you feel there has been a change in your movements then don't wait, call your midwife or maternity unit straight away. Never feel like you're being a nuisance, Midwives would prefer you to call and get advice as soon as you can. If you are feeling anxious about anything during your pregnancy then talk to your midwife. They are there to help and will be able to advise and reassure you about every aspect of your pregnancy.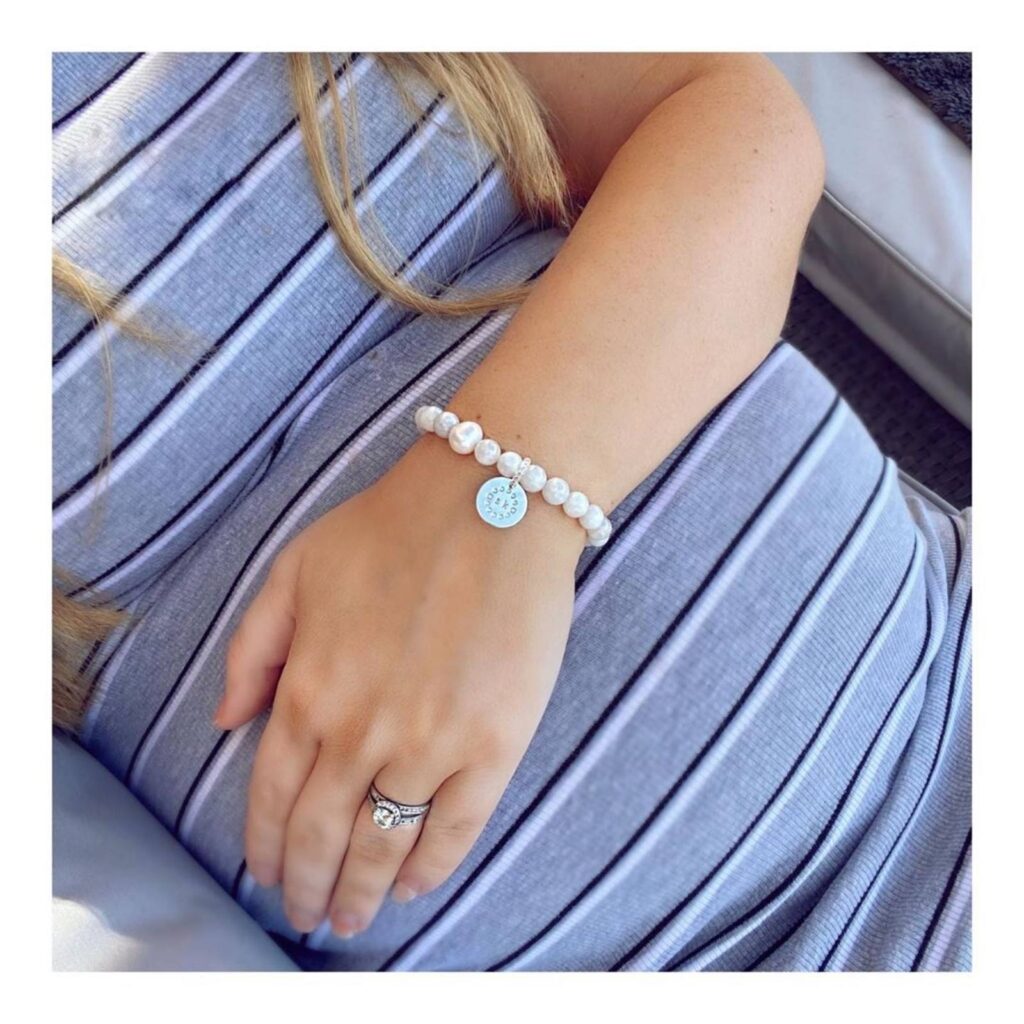 The bracelet was trialed with 1000 pregnant women and the feedback was fantastic – tell us some more about this?
After I started working with my local maternity voices partnership I was approached by the local trust who wanted to find a way to spread the message to local women about how important it was to monitor movements. I mentioned my bracelet in a meeting and a few weeks later one of the midwives got in touch and said they wanted to use the idea and offer a bracelet free to women in the area.
With the support of the local maternity system and DAVIDOV LONDON I worked to develop the free movement bracelet. We initially ordered 1000 bracelets to hand out to women. These were given out by the midwives and women were supported on what to do if they had concerns. The women who had the bracelet were asked to complete a short questionnaire 4 weeks after having the bracelet and then again after they had their baby. The feedback received was overwhelmingly positive. Women found the bracelet useful and were reporting that they felt they were more confident about their movements and also that it helped themselves and their partners to feel connected to their baby more. We used all feedback and created the beautiful ASKA Maternity Movement Bracelet with DAVIDOV LONDON.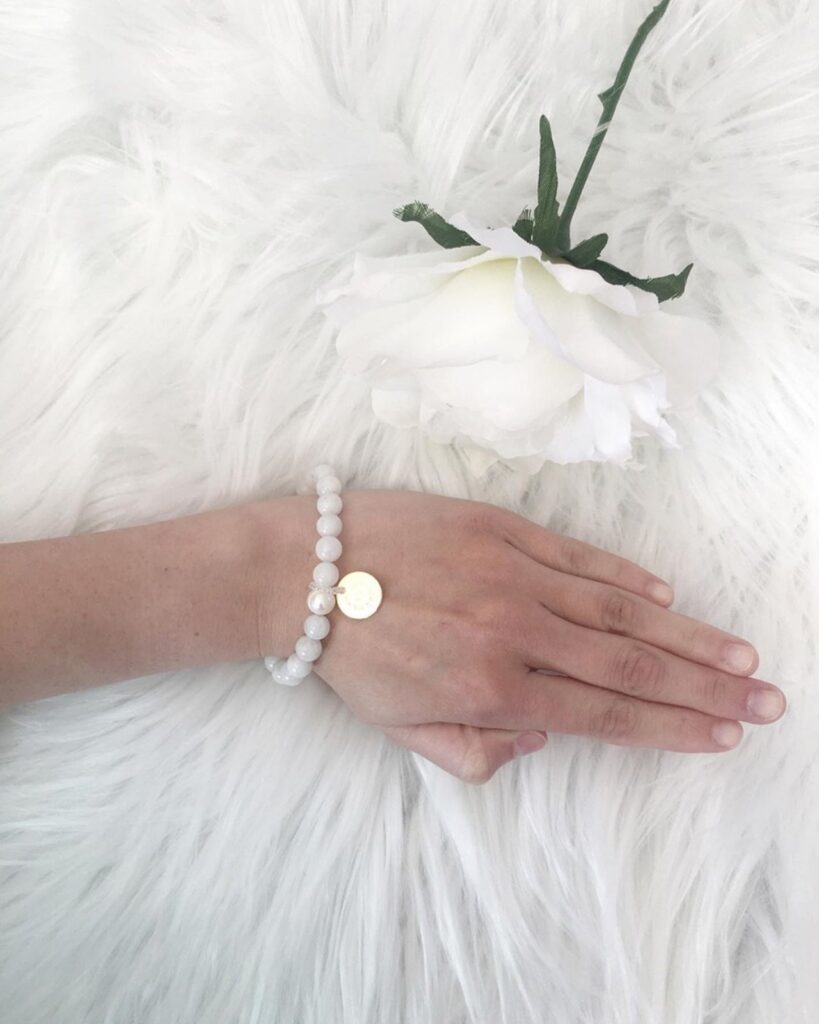 DAVIDOV LONDON have helped you to create the bracelet – tell readers how to use it.
Each bracelet has a starting bead and a movements hoop. At the start of the day you move the hoop back to the starting bead. Every time you feel a period of movement (this can be from a swish or kick, a roll or and elbow to the ribs and is different for every baby) you move the hoop over the next bead. As the day progresses you work around the bracelet moving it every time you feel your baby move. If you reach the end simply work back the opposite way. Each baby and each woman will have a different pattern in movements which becomes more noticeable at around 24 weeks.
The main idea is not to count how many kicks or movements you have but instead to notice these patterns. If you notice a reduction in these movements or even an increase it can be a sign that your baby is not happy and you should spend some time feeling for movements. If you are at all concerned then contact your midwife or maternity unit as soon as possible and they can advise you on your next steps. Many people believe that a baby moves less as they get bigger as they have less space. This is in fact not true and a baby should continue to have a similar pattern of movements throughout the pregnancy.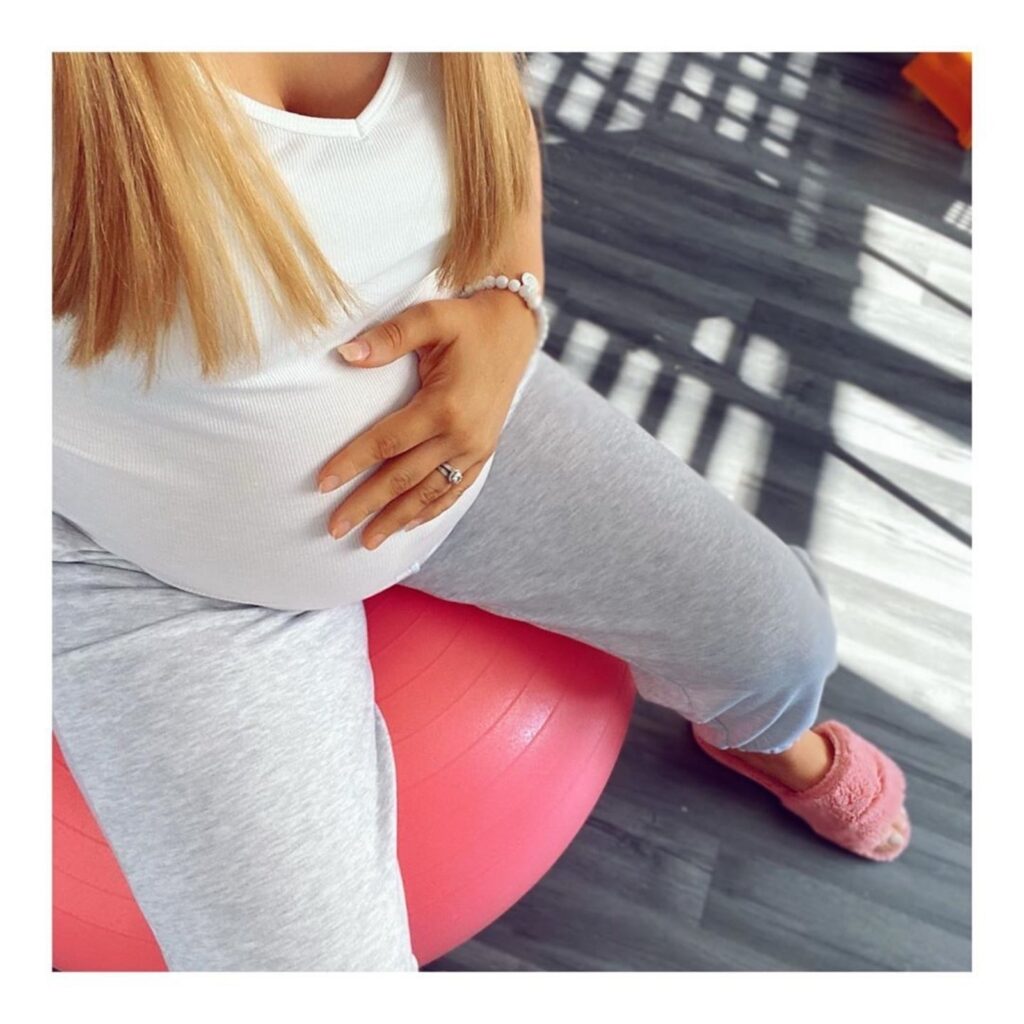 More information about the Aska Maternity Movement Bracelet:
The Aska Maternity Movement Bracelet has the potential to save a baby's life and is designed to help women monitor patterns in their baby's movements. Part of the proceeds of each sale will be donated to NHS Telford and Wrekin Clinical Commissioning Group from this NHS
endorsed product. The Aska Maternity Movement Bracelet has launched to huge initial success and feedback from expectant Mums has found the bracelet to be invaluable during their pregnancies.
Louise Macleod, a Mum and NHS worker, has teamed up with renowned global jewellery manufacturer DAVIDOV LONDON to create a beautiful, affordable and timeless piece that she hopes will reduce stillbirths as well as raising vital funds for her local NHS organisation.
Louise is a keen crafter and initially created a DIY bracelet at home during her pregnancy to help track her son's movements. She created a beaded bracelet with a loop where she would move the loop over the bead to record her baby's movements in the womb. The counting helped Louise learn the movement patterns of her baby.
Whilst pregnancy is a magical and special time for an expectant Mum, it can often by marred with confusion and anxiety as women try to monitor the movements from their baby. Changes relating to the baby's movements and patterns can highlight problems that may require urgent medical intervention. When women notice changes to the pattern, they are encouraged to seek advice from their medical team. The long-term aim of the bracelet is for it to help reduce still birth rates by encouraging women to monitor changes and to also seek help sooner.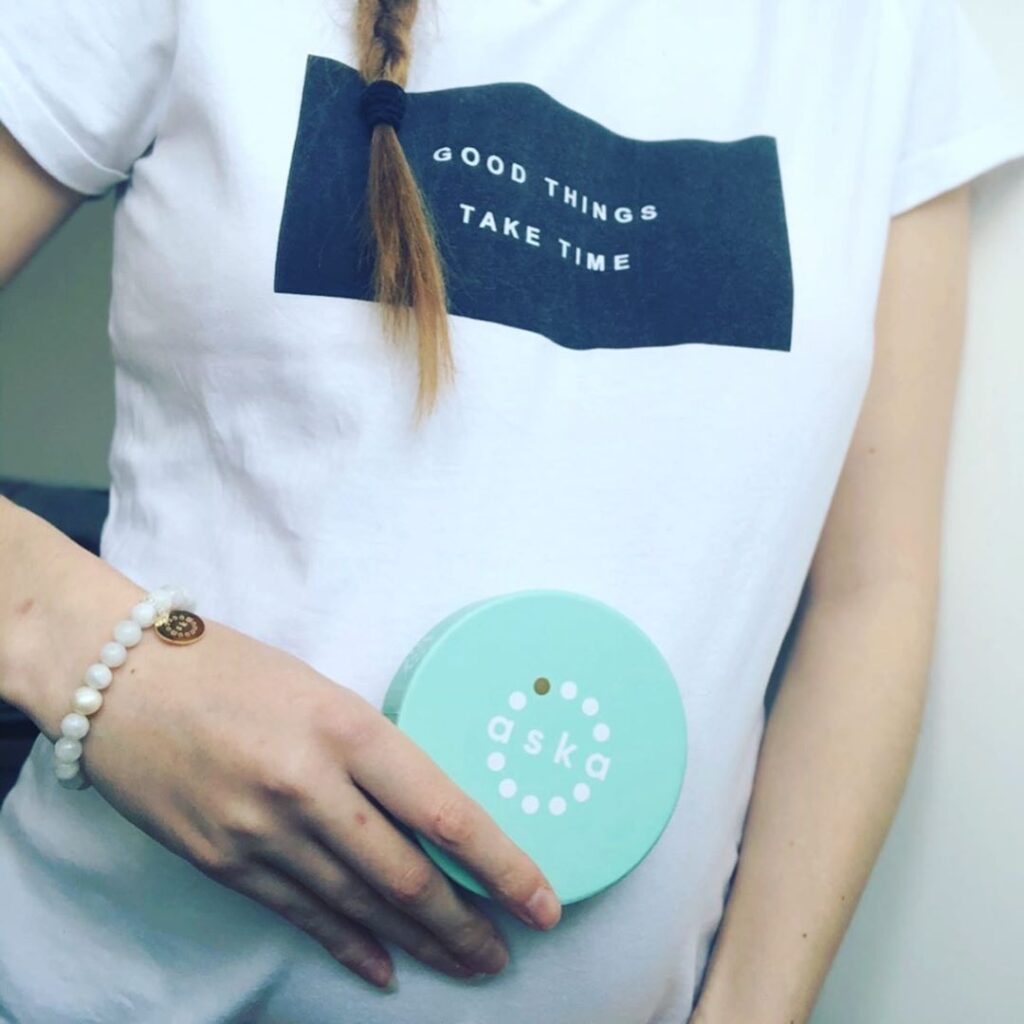 The Aska Maternity Movement Bracelet supports Mums-to-be and new Mums who are breastfeeding with simple, yet priceless, tools to help them holistically bond with their baby or newborn by tracking their movements or feeds per day. Each Aska Maternity Movement Bracelet includes a white freshwater pearl to signify where to start monitoring each morning and a sterling silver or gold-plated charm which can be engraved. The premium package from The Aska Maternity Movement Bracelet offers the option to write the baby's name and date of birth on the inner top lid of the box making this beautiful piece of jewellery the perfect gift for one to treasure forever.
*Disclosure: This is a collaborative guest post
Disclosure: This post contains affiliate links. This means I will receive a commission for any purchases made via the links but it does not cost you any more. Thank you for supporting my blog.
If you enjoyed this post you may also like:
Ten Things I Wish I'd Known About Breastfeeding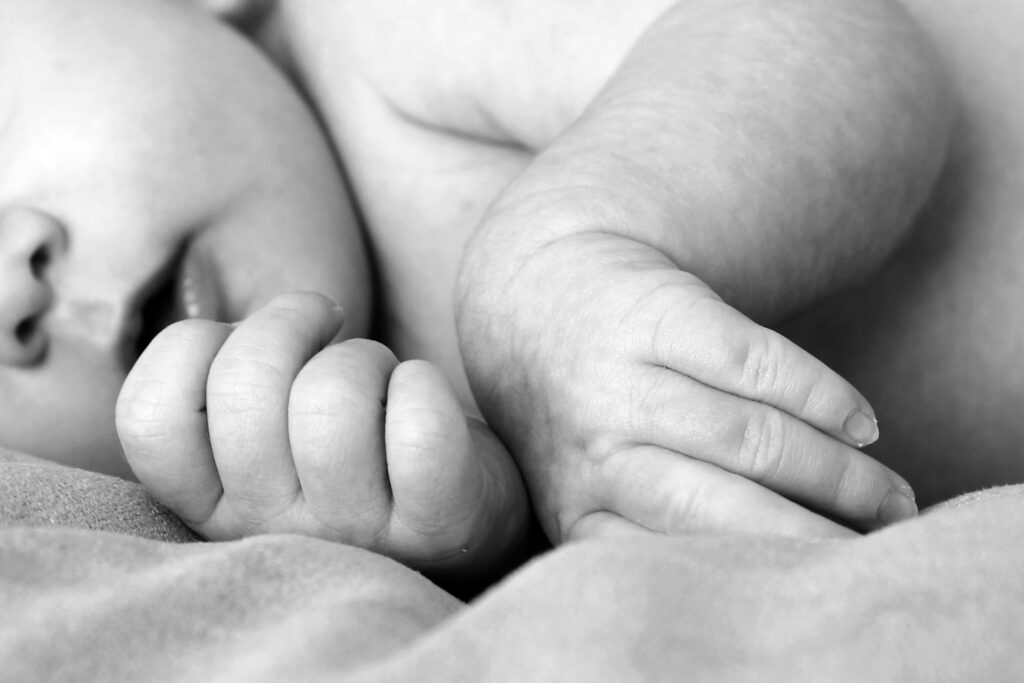 Motherhood One Month In – What Does It Really Look Like?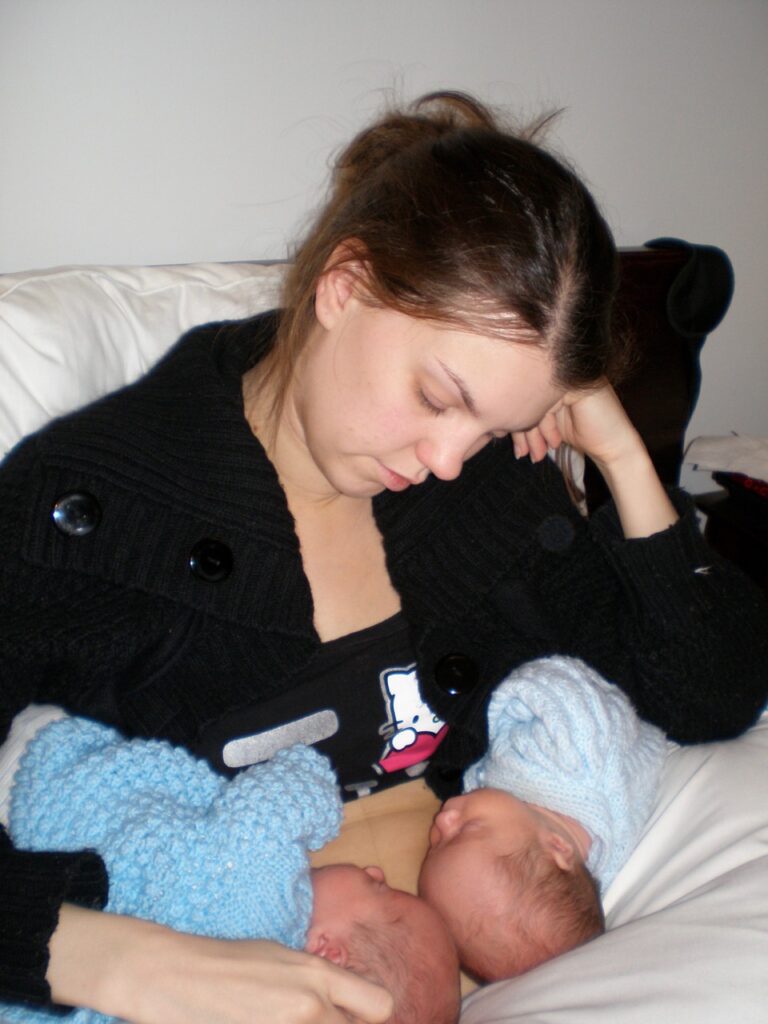 Linking up with #KCACOLS: