I wanted to share this wonderful competition that was shared with me from a local company in the East Midlands. As an NHS worker, working in these strange times, it has been a very emotional few weeks. From changing the way we care for our patients, to watching our colleagues on the news who are doing an amazing job despite their genuine fears around the lack of PPE, to the devastating news about those that have lost their lives. The response from the public has been amazing and their thanks means the world.
The Competition
Royal Crown Derby have launched a competition to encourage young people to use their artistic skills to celebrate the NHS – and leave a lasting legacy of the vital role of healthcare professionals in these unprecedented times.
The 'Make a Mug, Make a Difference' competition will see winning designs exhibited in the V & A, and rolled out into production.
Since its formation on 5 July 1948 to its 72nd anniversary in 2020, the NHS has been working 26,299 days to help people and make their lives better. Royal Crown Derby Artisans aim to produce 26,299 of the winning designs to celebrate every one of these days.
The competition has two entry categories, for the under 12s and 12-18- year- olds.
Both mugs will be priced at £30, with 100 per cent of profits being donated directly to the 'NHS Charities Together COVID-19 Urgent Appeal.'
Managing Director, Christopher Oakes, said: "Everyone at Royal Crown Derby had a strong ambition to support the NHS, especially as many of our team have front line workers in their immediate family.
"We explored several options, but we ultimately chose this campaign as it allows us to support the NHS by offering 100 per cent of our profits and help British families who are also facing unprecedented challenges.
"We hope our entry packs will give children a much-needed challenge, boost creativity, and encourage them to learn about how precious the NHS is.
"We've added the option to include a personalised message card as we hope many mugs will be given as gifts to loved ones or as a thank you to the frontline hero's, who are protecting and serving us all."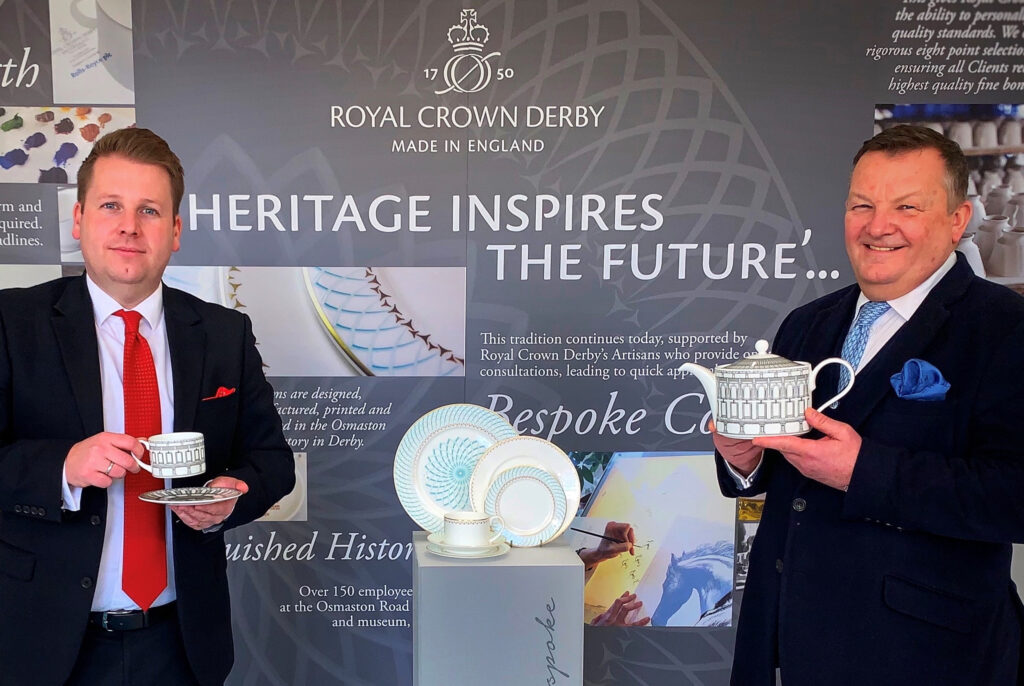 The Company
Founded in 1750, Royal Crown Derby is the UK's oldest tableware manufacturer making exquisite fine bone china and has a long history of creating high quality commemorative pieces dating right back to the coronation of King George III in 1761.
Royal Crown Derby employs around 110 people at its factory, the Historic Osmaston Works in Derby, England. Its products are 100% made in England.
Today it makes luxury fine bone china for retailers, hotels and restaurants and, whilst many of its clients have temporarily closed due to the Coronavirus Pandemic, the company is still able and willing to make the mugs and make a difference.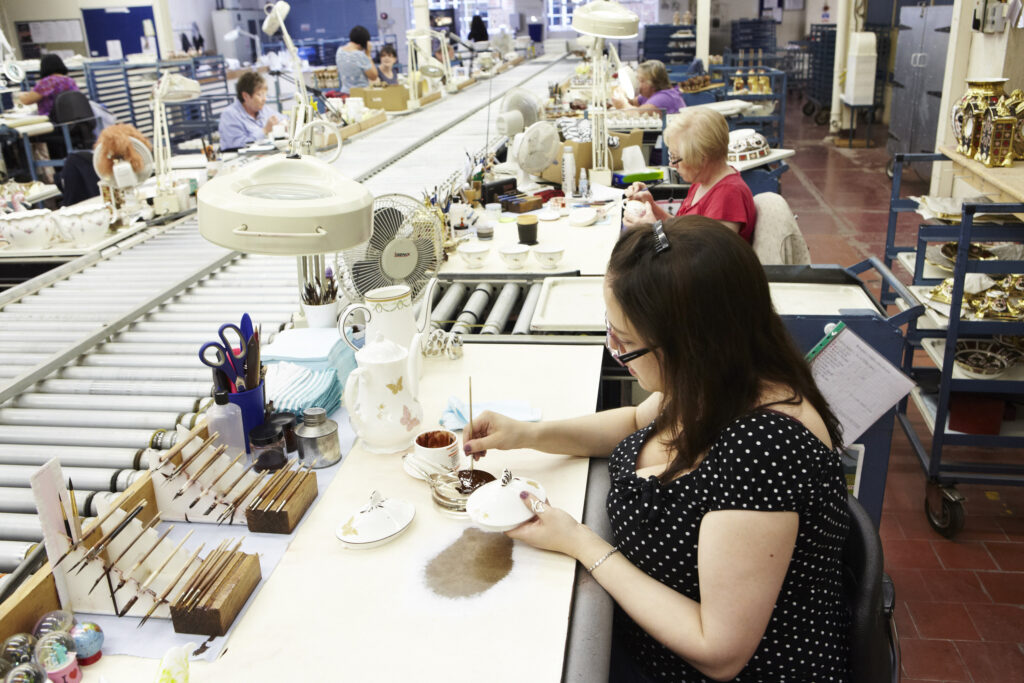 Museum Director, Elizabeth Woledge added "It has been a real pleasure to work together on this campaign.
"Our entry packs encourage young people to explore the process of design and explore their creative abilities.
"Royal Crown Derby's history includes the work of some extremely talented artists and designers, some of whom were working as apprentices as young as 13.
Royal Crown Derby are also grateful for the generous support of Global Ceramic Materials limited who are generously providing a discount on the raw materials meaning that even more money can be donated to the NHS Charities Together COVID-19 Urgent Appeal.
How To Enter
Competition entries are now open and will close at 4 pm on May 7, 2020. The winners will be invited to Derby to meet the design team and see how the mugs are made from start to finish at the factory, in the heart of England.
The winners will also take a tour of the Palace of Westminster with Jo Gideon MP and will be presented with the first mug off the production line together with their framed artwork.
Entries will be shortlisted by Royal Crown Derby's in-house design team, before artist and children's author Liz Million selects the winner in each category.
They'll also visit the V&A, the world's leading museum of art, design and performance, where their mugs will be exhibited.
Follow the link below to enter the competition and pre-order your mug to support the appeal:
The mugs are immediately available to pre-order via the Royal Crown Derby website and each purchase includes a free ticket to tour the Royal Crown Derby factory and museum. Those wishing to buy the mug as a gift have the option to add a personalised gift message to their delivery.
MAKE A MUG, MAKE A DIFFERENCE
If you enjoyed this post you may also like:
Win a Personalised Necklace from Engravers Guild
Dreaming of Home Improvements – My Top Five