Nottingham is an amazing place to live. So many different people and cultures means a wonderful variety of places to eat, with food from all over the world to try. In this post I've put together a list of our favourite places (and in our opinion, the best places) to eat. I will make sure I keep adding to it as we discover more places in the future.
The Best Pizza
Suede bar and Pizzamisu in the city centre are the best pizza places in Nottingham by a mile. They're definitely the closest you're going to get to the real thing without going to Italy. We've tried almost all the pizza places in Nottingham and Matteo and I (and his friends) agree that the pizza dough tastes so good, we go back again and again. Look out for events at Suede like their 2-4-1 deal, all you can eat, movie nights and live music.
The Best Breakfast
Our two favourite places for breakfast are The Crimson Tree (Sherwood) and The Pudding Pantry (City Centre & Sherwood).
We love the Vanilla & Cinnamon French Toast and the Crimson Tree Big breakfast (pictured above) and our boys really enjoyed the scrambled eggs on toast – the portion size was great.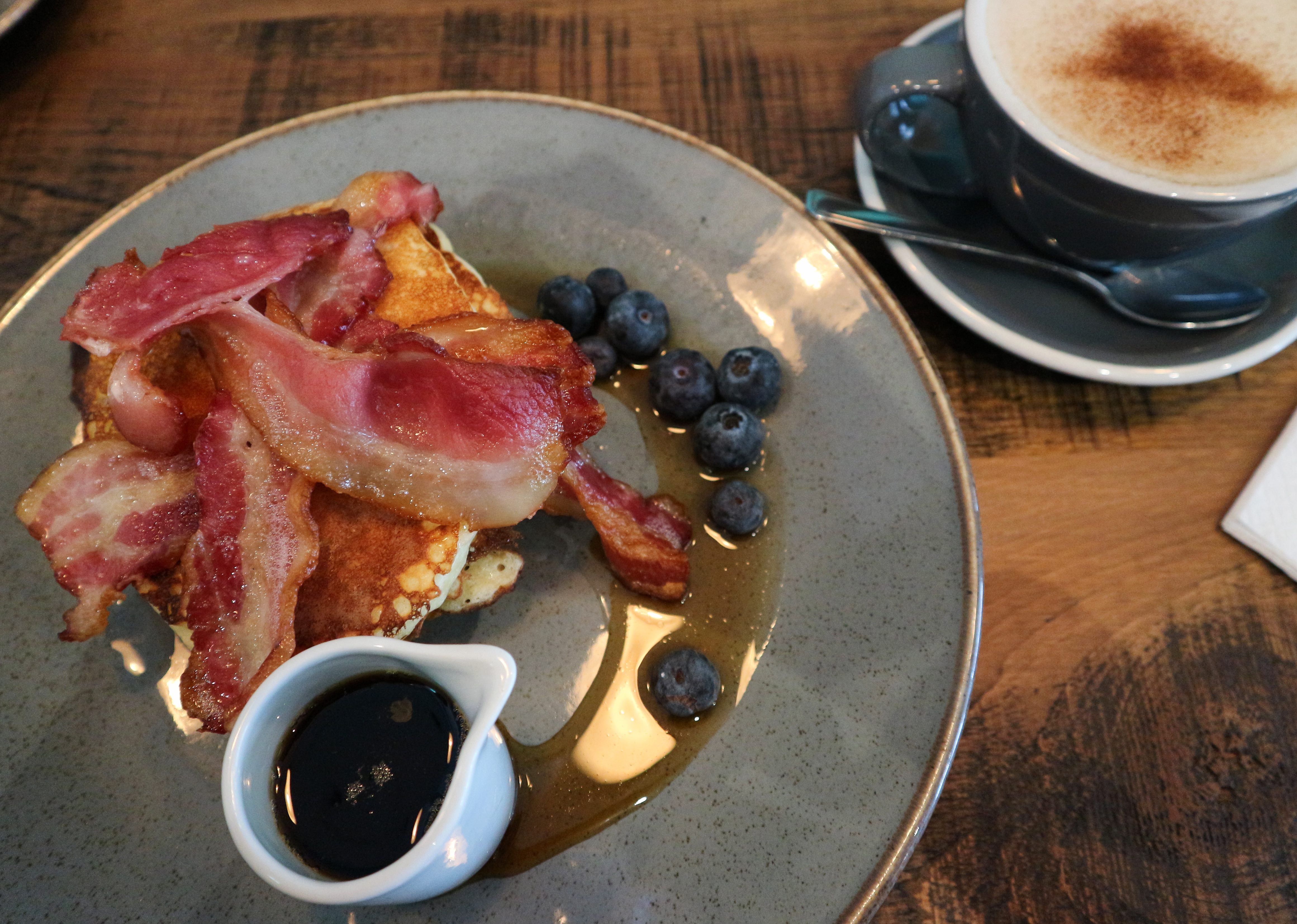 The Pudding Pantry improved their pancake recipe earlier this year and now make them using buttermilk. They are so fluffy. I always go for the pancake stack with bacon and maple syrup (pictured above). Matteo loved the cooked breakfast (main picture at the head of the post). Our boys always go for pancakes with chocolate spread and a hot chocolate.
I love the homely feel of both places, with their old fashioned tableware, they're the perfect places for a family brunch.
The Best Budget Food
Try Ania in Sherwood for a delicious and amazing value for money Polish meal. Midweek you can enjoy 2-4-1 on main courses so a meal and drink may set you back less than £10.
The Best Sunday Lunch
We love a cozy country pub like Ye Olde Bridge Inn in Oxton and the amazing menu at The Lion in Farnsfield. We also love Belle & Joe's Kitchen at Timmermans Garden Centre in Woodborough for their home cooked food and wonderful puddings.
The Best Cake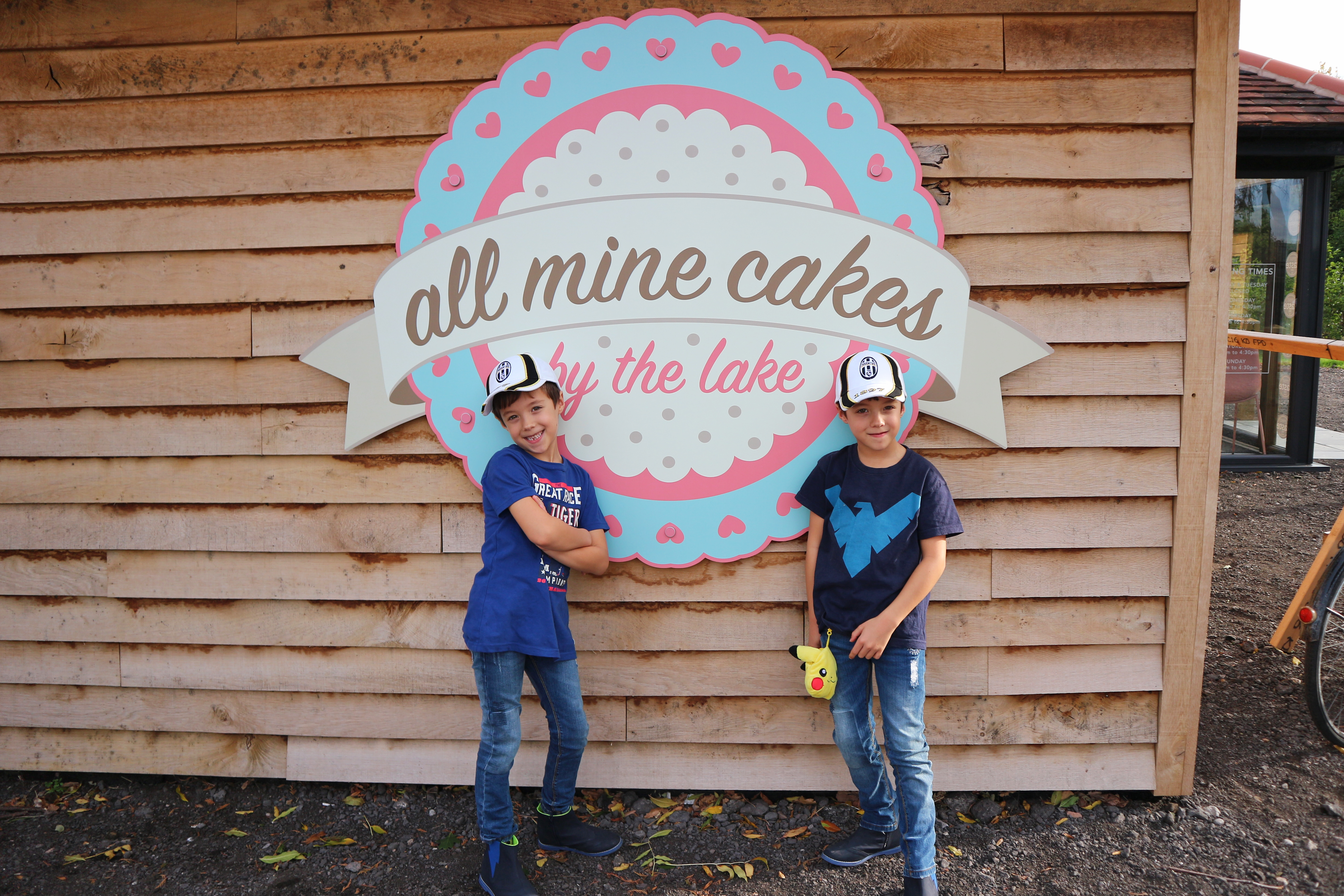 All Mine Cakes by the lake is a newly opened cafe close to the historic town of Southwell. All food is gluten free and there are also many dairy free options too. Oliver loved their brownie so much, he said it was even better than mine! We'll be back soon to try their breakfast butties. You can see our video of our first visit on my IGTV.
The doughnuts from Doughnotts are the best we've ever eaten. Big in size but light in texture and not greasy like supermarket doughnuts. Situated on the Market Square right in the middle of the city centre. You only have to look at their Instagram page to see the many different varieties available and there are always vegan options.
Other favourites include The Bakehouse (Sherwood) and The Pudding Pantry (as mentioned above).
The Best Takeaway
Our favourites are Rikshaw in Sherwood & Chao Chao in Arnold as well as Chow mein, vegetable spring rolls and Satay chicken from Tammy's Chinese takeaway in Bestwood & Traditional fish & chips from The Fish King in Arnold.
What to try next…
Pieminister in the City Centre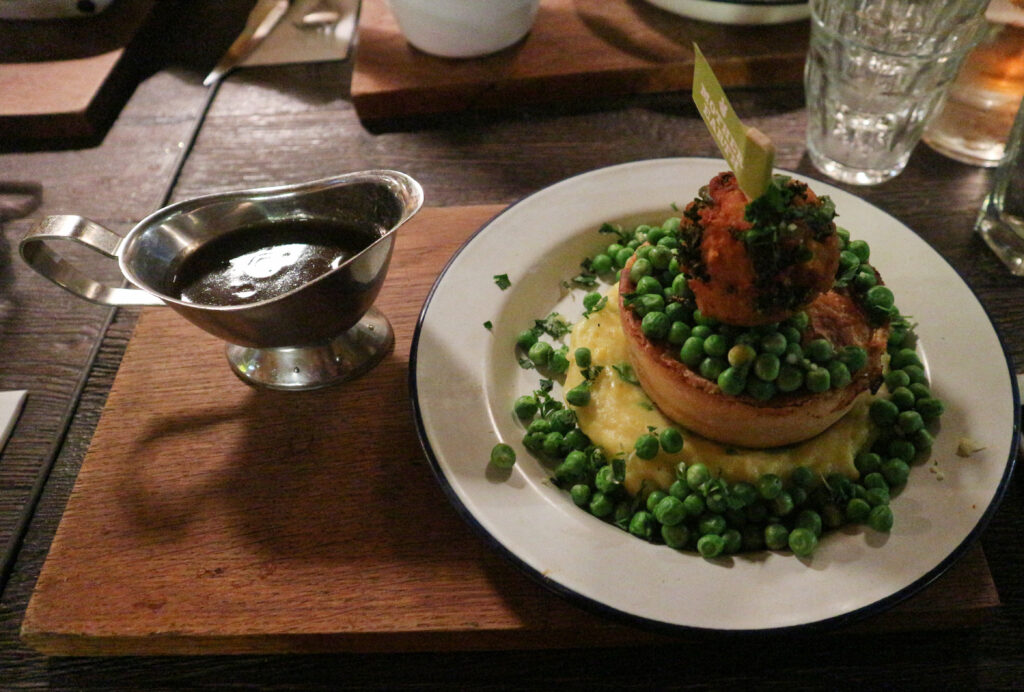 Mowgli Indian Street Food in Hockley
Vi-Va Indian Street Food also in Hockley
The Railway in Lowdham
Where is your favourite place to eat? We're always looking for recommendations so please put them in the comments below.
Linking up with #KCACOLS: