Natural glam seems to be this year's theme, and we were never more excited than we are now. Individuality and self-expression are finally taking priority in the beauty world, and all of the trends are aimed at enhancing our features and making us feel confident in our own skin. Rather than heavy contouring, it's all about taking care of your skin, hair, and celebrating unique beauty. Want to check out this season's coolest trends? Then take a look and pick your favourites for summer.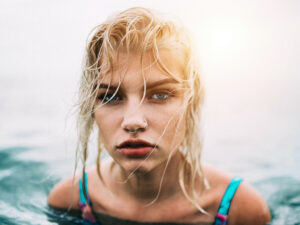 Just bitten lips
That sultry, just-been-kissed look is completely enchanting because it looks so wonderfully natural that we can't help but love it. All you need to pull it off is a dab of bright red or pink lipstick on the inner rim of your lips and a little lip gloss. Press your lips together and watch them getting a beautiful, flushed look.
Bright eyes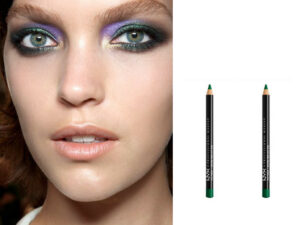 From neon orange, to emerald green, a simple pop of color on the eyes is a really easy, fun summer look to rock. You can accomplish it with eyeshadow, but our favorite way to do it is a little more subtle: use brightly-colored eye pencil. A swish of turquoise along your lower lash line is delightfully stylish and pulls focus to our eyes, and we also recommend that you curl your lashes and put on some carbon black mascara to complete the look.
Cool, slicked-back styles
Long or short, slicked-back hair is the ultimate form of cool and can give you a very femme fatale look, especially if you pair it with a red lipstick. If you want to pull it off, we recommend straightening your hair and using a texturizing spray beforehand so you wouldn't end up looking greasy. Here's a little tutorial if you want to try it out. This is a great look to wear to a party when you want to look like a glam bombshell. Another tip: this style can definitely bring attention to your forehead, so make sure to use blotting powder if you have a tendency to get oily through the day. This will keep it matte and it will look better in pictures. You can also contour lightly if you want it to appear smaller.
Focus on organic skincare and haircare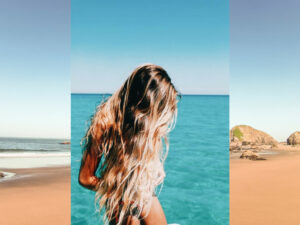 Supermodel skin and lush, shiny hair is really a top trend this year, and we love it because it encourages us to care for ourselves before we turn to makeup to get pretty. Organic products are becoming more popular due to their sheer effectiveness, and one of our favorites is Herbivore, especially their Phoenix Facial Oil. Good for all skin types, it nourishes, smoothes, and gives your face a plump glow. You also need to take good care of your hair, so look for an organic hair growth shampoo if you want something to make it grow faster and healthier. 2018 really is the time to start seriously thinking about switching to organic products – they're simply better for us and they don't contain any harmful ingredients that might damage our immune system in the long run.
Holographic elegance
It would seem that this trend is back again, but this time it's more fun. Holographic eyeliner is our favorite way to incorporate this into party looks, but you can also pick a holographic gloss for something more subtle.
Messy curls
If your hair is naturally curly or kinky, please, celebrate it! Now's the time to let it loose! If you want to curl your straight hair we recommend washing it, spraying it with salt spray, and braiding it. Leave this over night and in the morning, you'll wake up with loose, messy waves that look totally beach-ready.
Smokey sand and rose gold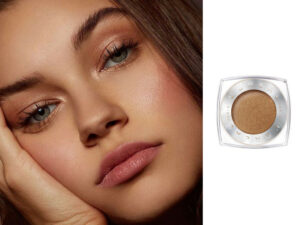 Smokey eye is always trendy, but this year's version of it incorporates softer, more romantic colors that you can use as an easy everyday look. Warm, sandy colors and rose gold are the top picks, so brush some eyeshadow over your lids and complement the look with a good mascara.
Bold liner
Tired of all these natural trends? Hey, heavier makeup is still spectacularly beautiful and if you want to bring more drama to your face, go for it! Eyeliner is definitely taking a dramatic turn this year, and we're seeing graphic shapes and bold lines that look really great when paired with a soft nude lip.
Natural strobing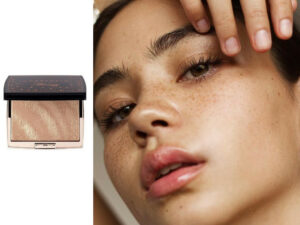 Look, now that we've got highlighters we're never letting them go. We recommend Amrezy Highlighter from ABH because it practically melts into your skin and gives you a gorgeous, natural glow that's perfect for the summer. There's a reason beauty bloggers are obsessed with it.
Ready for a hot season of gorgeous trends? We can't wait to see how you incorporate these into your beauty routine, so start getting ready to pull off some stunning looks.
See Brigitte's other summer beauty post here.
This post was written by:
Brigitte Evans

Cosmetic Skin Care Consultant

Beauty Department