One minute they're best friends, the next they're arguing, pushing and shoving or throwing the other's toys and telling tales on each other. I guess that's just normal for all close siblings that are in each other's pockets almost 24 hours a day. Sometimes it's still difficult for them to share not only things like toys or clothes but also us and our attention. They shout about who was talking first, telling me a story or asking a question, mostly while I'm trying my best to concentrate on driving!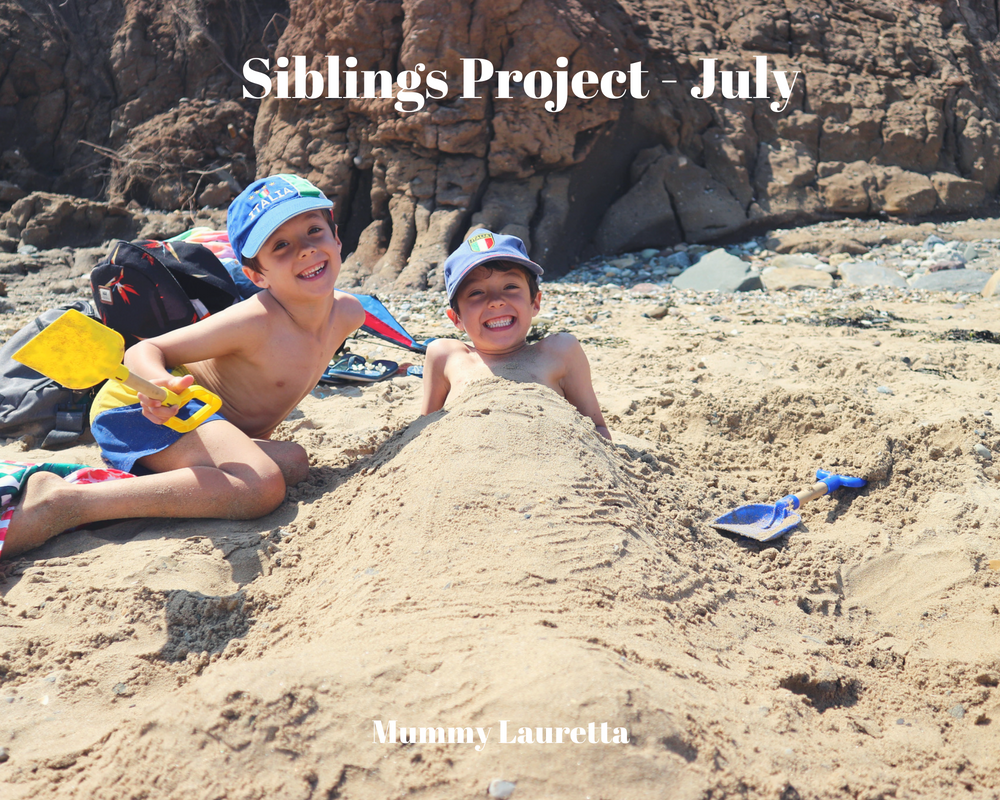 This month's photos were taken last Saturday on Filey beach. The weather was stunning, hard to believe it was the North English coast.  The boys had great fun, playing football, jumping the waves in the sea, burying each other and writing their names in the sand.  I love looking back at photos from my childhood family holidays and I really hope the boys will do the same in the future and remember how much fun they had.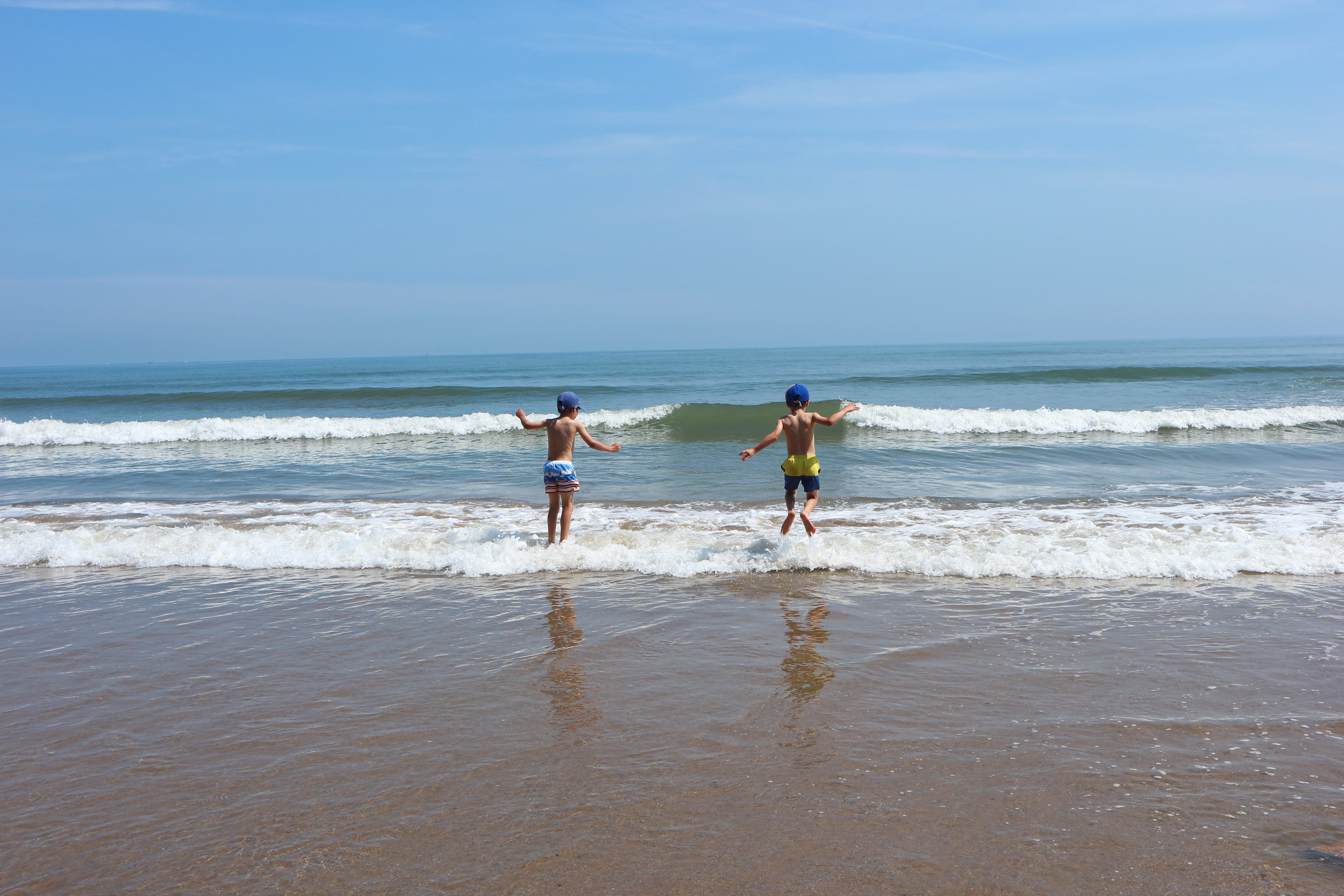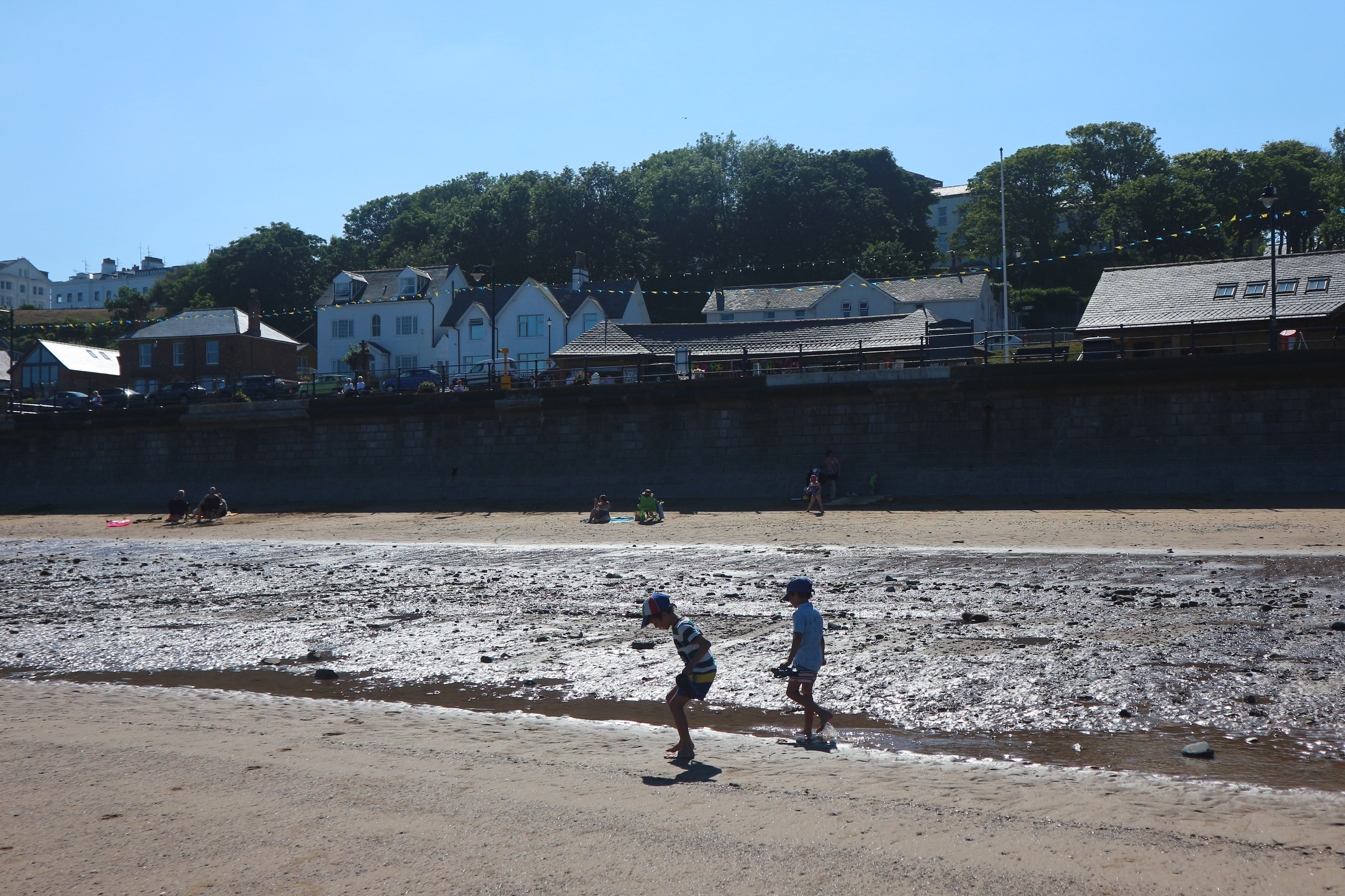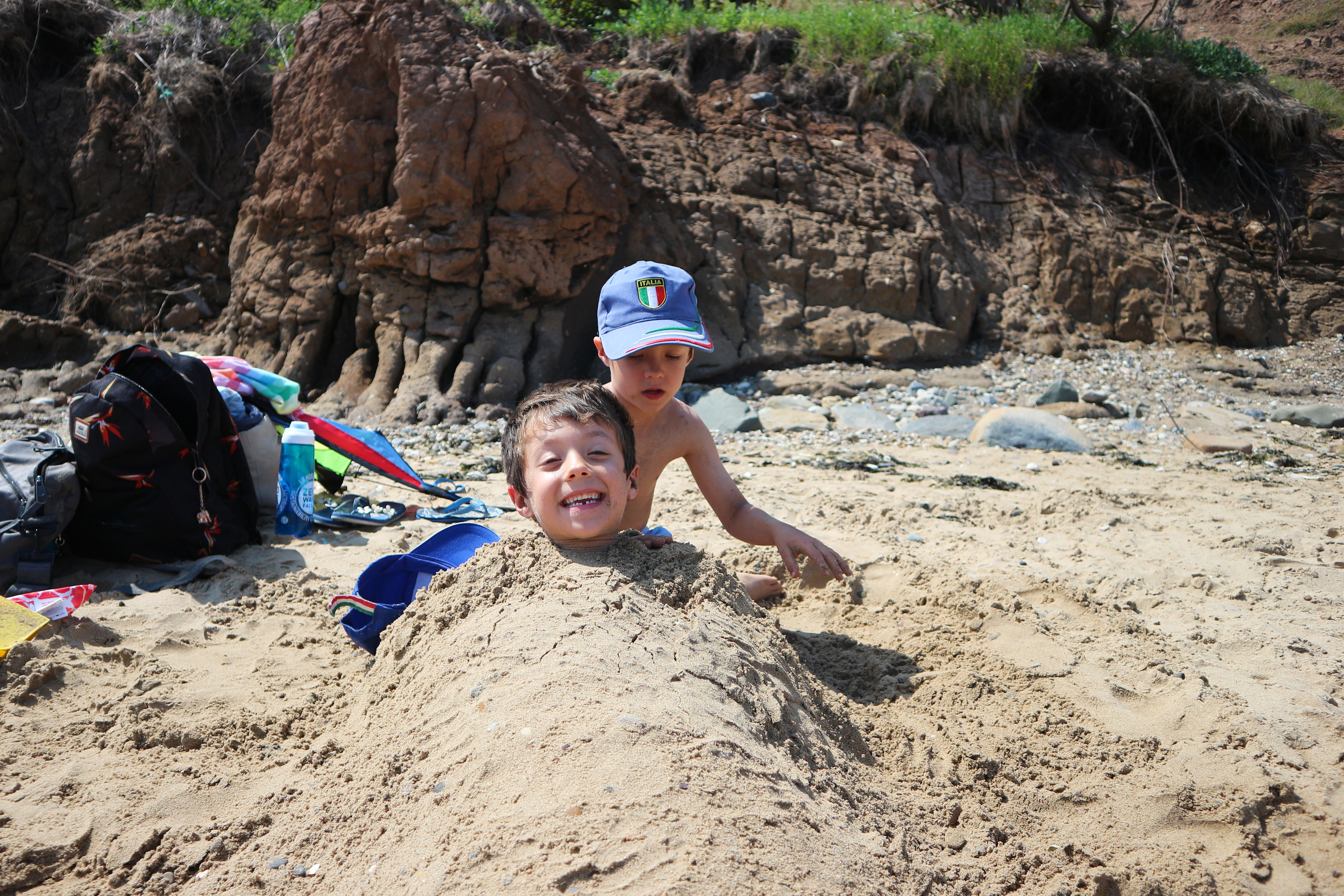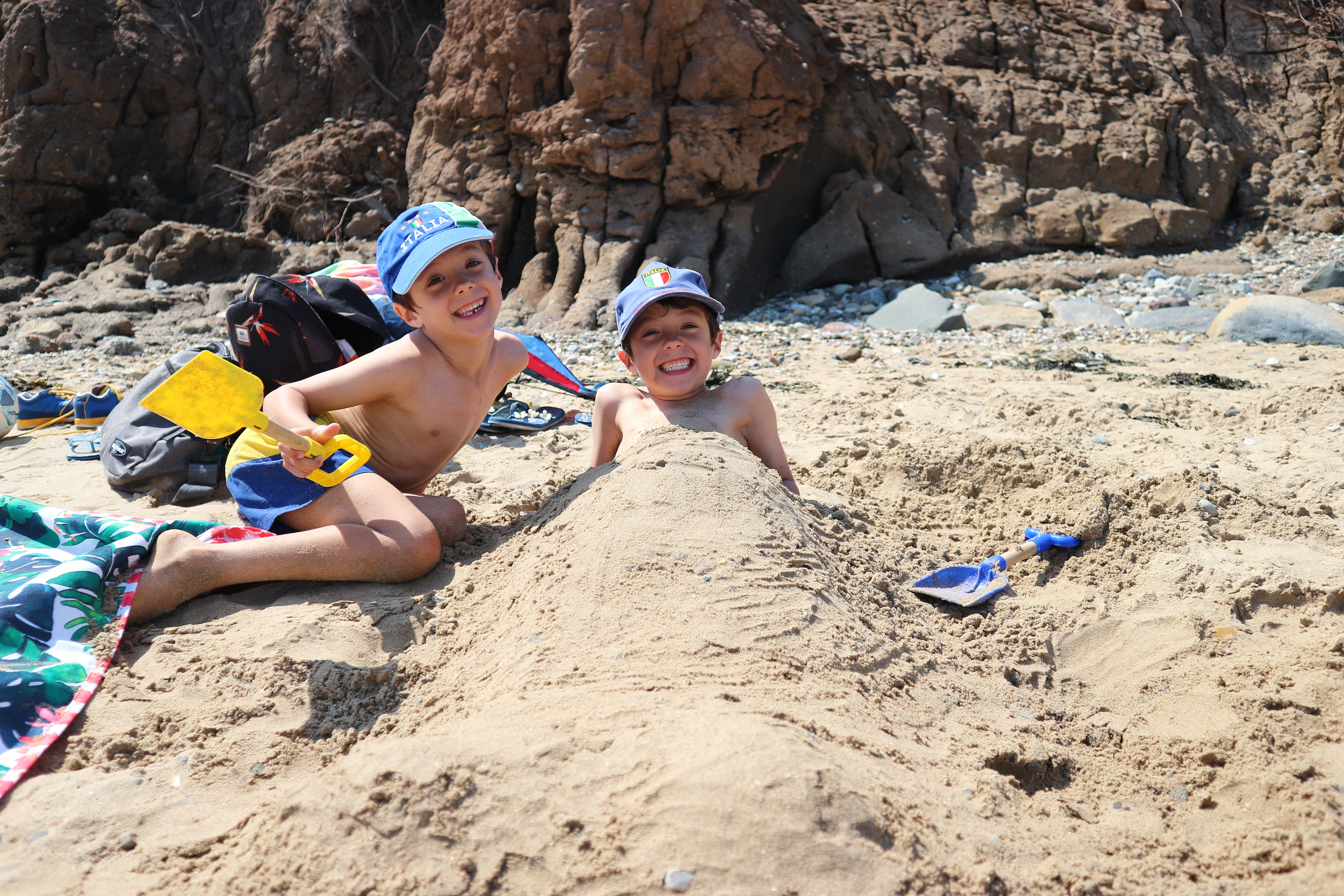 To look back at our June photos click here.
Thank you for reading x