Oh my god, a date! With a total hottie! You're probably excited, pleased, and just a little terrified of the whole thing. While this is only a date, it's still a little stressful to get back in the game, particularly if you've been single for a while. Or hey, maybe you're in a long-term relationship and simply want to have a really fun evening with your sweetheart to celebrate all the good stuff you've got going on. Either way, what you need right now is to indulge yourself in some relaxing pampering. To help you out, we've got some tips ready that will make your date's jaw drop from how hot you are. Ready to look gorgeous? Read on!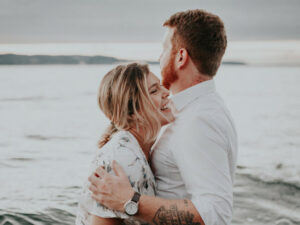 At-home spa ritual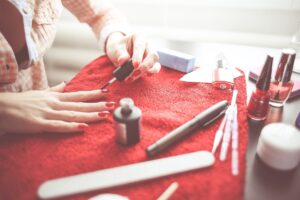 You want to feel luxuriously relaxed for your date, darling. Fussing around and being anxious is not very good for your nerves, so why not indulge in a little spa treatment the night before? It's the perfect opportunity to do some skin prep, too. Draw a hot bath full of essential oils and bath salts, and relax. Do a full face and body scrub, and then put on a nice sheet mask to make sure your skin is all plump, dewy and smooth. The Garnier Moisture Bomb Tissue Mask is a wonderful, affordable option, or you could splurge a bit and pick up a Dr Jart mask. The point is, take some "me time" in the evening to relax and have a nice little beauty ritual that will prepare you for the next day.
Go to the salon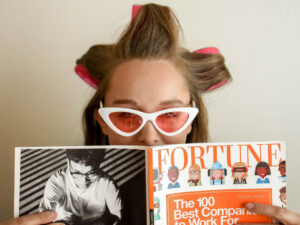 What's better than a blowout and maybe a cute manicure to get you ready for a date? We don't recommend changing your length drastically, but bringing some lively volume to your hair or having them give you a head full of loose, sexy curls is a great way to feel more elegant. You want to find good professionals, like one nail salon in Las Vegas that also has some pretty amazing hair stylists. The safest bet when it comes to manicure is going for clean, neat nails with some nude or clear polish that will make your hands look lush. Of course, if you wear red nails on a daily basis, do that. Whatever makes you happy and comfortable is a good option.
Don't try out anything new
We mean mostly skincare. Don't try that new moisturizer right before your date, and don't introduce any new ingredients into your routine. There's a big chance that you might end up breaking out because your skin's not used to it, and no one wants to show up at a restaurant with a raging zit smack dab in the middle of the forehead. It's generally not a cute look and it'll only make you feel self-conscious the entire time.
Wear a comfortable outfit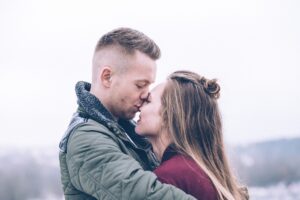 Are you used to wearing stilettos all the time? Cool, then go for it! However, if you're more of a sneakers and ballet flats kind of gal, don't bother with heels right now. Your feet will ache the entire time, it will make you grumpy, and you most likely don't want to end up stumbling all over your date. Same goes for clothes – don't try to squeeze yourself into a tight dress if you never wear those, and don't try to change your style because you think it will appeal to your date more. It won't. You know what will appeal to them? You, happy. You, comfortable in your own skin. You, rocking your own kind of fashion. If you want a nice outfit idea, then you can always go for a cute little black dress. Fit-and-flare cuts look good on everyone, and you can easily style it up whichever way you like – kitten heels, metallic pumps, Oxford shoes, flats, or even chucks. Coordinate jewelry with it, grab a cute clutch, and you're ready.
A dab of makeup and perfume
Just a dab of perfume will do – no need to suffocate your date. Here's a list of fragrances that have a seductive scent to them, so test them and grab whichever one makes you feel sexy. When it comes to makeup, it's similar as with clothes. Wear whichever amount makes you feel comfortable. If you only ever wear BB cream and mascara, you don't have to do anything crazy right now. Try a cute lip gloss (NYX's Butter Gloss in Crème Brulee is quite lovely and not sticky at all), or stick to simple tinted moisturizer. If you do want to go full-glam for your date, baby, go for it. Here are some fun tutorials to try.
And don't forget to bring your good mood! Dates are all about having fun and enjoying yourself, so relax and don't worry too much. If there's chemistry, it'll work.
This post was written by:
Brigitte Evans

Cosmetic Skin Care Consultant

Beauty Department