I've no idea how March finished so quickly. It only seems like five minutes since I was writing our last Me & Mine post at the end of February.  We had just finished half-term and the boys had gone back to school and now they are already on their Easter holiday.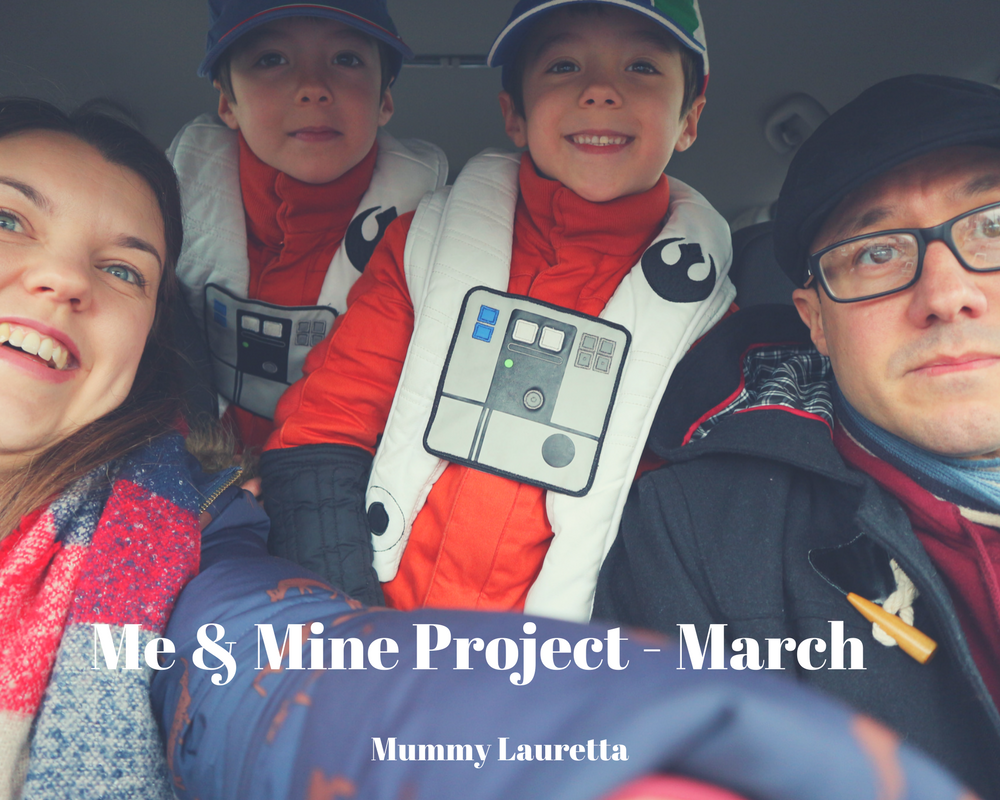 March started with two snow days. You can see some photos and read about the "fun" we had here.  World Book Day had to be postponed but the boys got to dress up as Harry Potter a week later.
After football on Saturday the 10th we went up to Bridlington for the night to have a change of scenery and some fresh sea air. It was a much needed break and we had a lovely time.  Having time away from the everyday routine even if it was just 24 hours felt refreshing and the boys had such fun on the beach and in the arcade.
On the 19th I took Ethan to the hospital for a consultant appointment about this chest. We had waited a long time for this appointment but in the end I feel like this winter he's been a lot better and maybe we didn't really need it. He had an Xray to see what his lungs look like when he's well to compare to his others and we'll go back in a few months for a follow-up.
Also this month Oliver got another certificate "Premier Pupil" at Premier Assembly and all three boys did their karate grading.
This month Matteo has been loving a new Karate Kid T-shirt, fish and chips by the sea, playing football (although he did injure his foot!) and visiting his sister's place in Germany for the first time.
I have been loving trying new recipes, spring cleaning, lie ins and walking in the beach.
Ethan & Oliver have been loving snow days, collecting stones and shells on the beach, going on the motorbike game multiple times at the arcade, hot dogs by the sea, blue day at school, a friend's birthday party, friends over to play, karate grading and setting off on their easter adventure.
I'm looking forward to being reunited with my boys in ten days time when I go to fetch them from Italy. Here's hoping for some nice weather so we have have a lovely day together before we come home.
Thanks for reading x