I'm always looking for new snacks or new treats to try. I seem to get stuck in a rut with eating the same things and so it's great to try new foods and new flavours. I've been doing Veganuary again this year and trying to vary the snacks I can have has been challenging especially when I'm looking for something quick to eat whilst at work. It was during the initial lockdown that we first tried Mummy Meagz Rocky Road Bars, handmade bars from a UK small business. The boys were really excited to get tucked in. They are so enthusiastic to try new treats!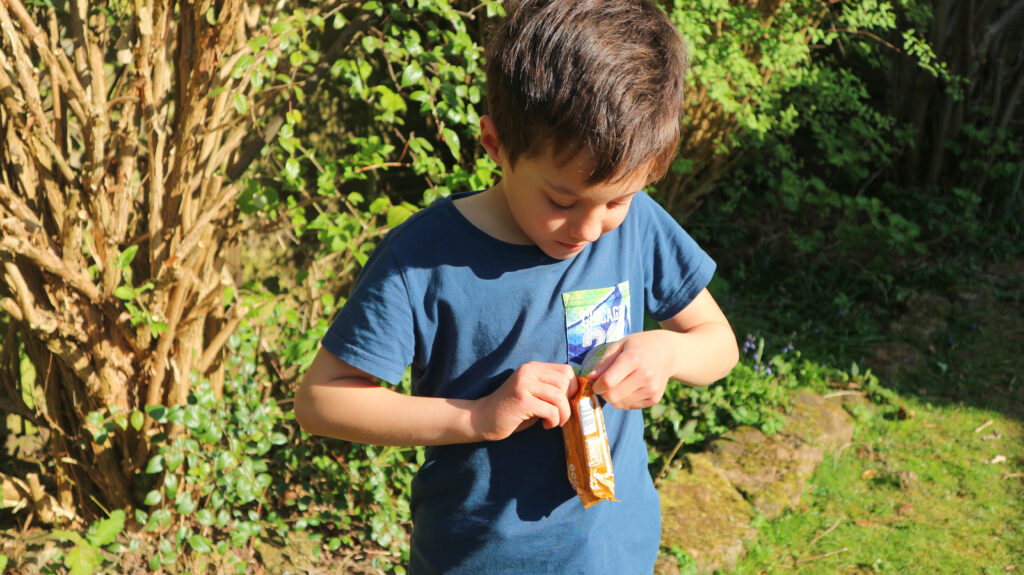 What Flavours are available?
We were sent some of each of the four available flavours to try:
Original Rocky Road – Pink packaging
Orange Rocky Road – Orange packaging
Minty Rocky Road – Turquoise packaging
Sea Salt & Cinder Toffee Rocky Road – Black packaging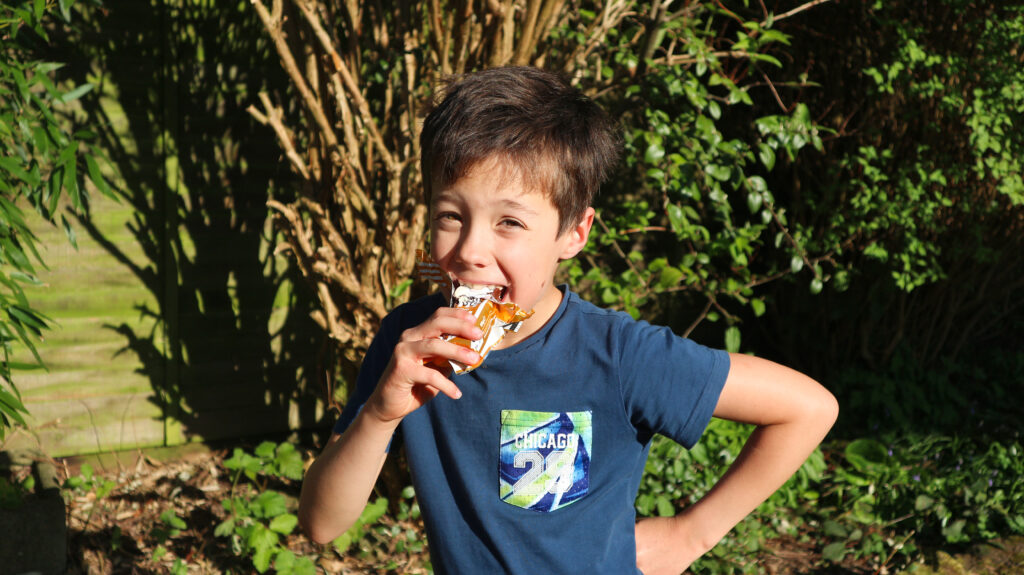 Where can you find them?:
On the high street in Holland and Barrett stores nationwide. Use the store locater here.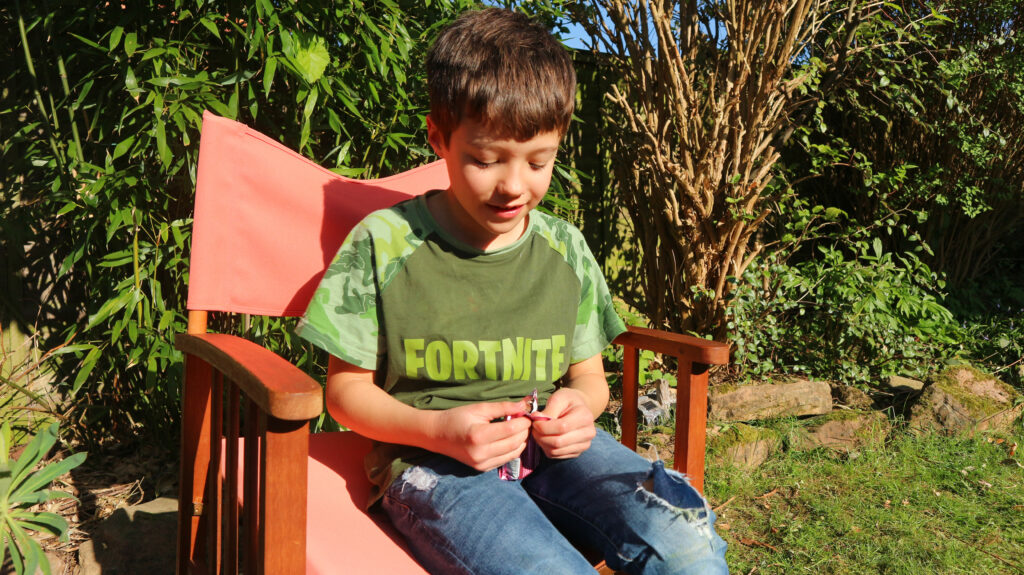 Our verdict:
The boys devoured these bars, they absolutely loved them! Their favourite flavour was the Minty one. I am not particularly a fan of flavoured chocolate so my favourites were the original and the sea salt and cinder toffee flavours.
I thought it was brilliant that bars like these were gluten free and vegan because most sweet treats with marshmallows and biscuit will contain beef gelatine and wheat. They also cater for those with nut allergies which is great as many items that are gluten free often use nut butter to help bind them.
These bars are brilliant on the go, to have in your bag on a day out or for a quick mid-morning or mid-afternoon snack at work. You need a sweet tooth as they are very sweet but I think that will definitely appeal. They are definitely a great alternative to a normal chocolate bar.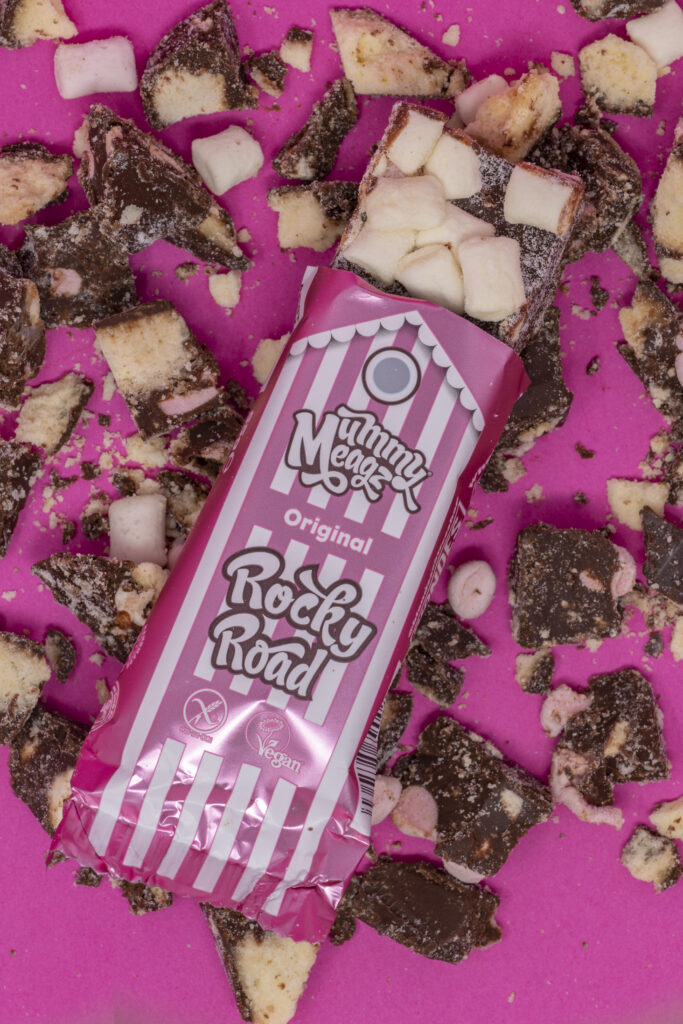 More about Mummy Meagz:
Hot on the heels of their vegan crème egg launch, cult plant-based chocolatier, Mummy Meagz, has announced its vegan Rocky Road bars are now available in Holland & Barrett stores.
The Rocky Road range contains no nuts or fruit, yet offers the characteristic crunch and taste that chocolate lovers crave.
With no nuts, eggs, dairy or gluten, Rocky Road is another step towards fulfilling Mummy Meagz' mission of making luxurious treats everyone can enjoy. Each bar is handmade.
The bar was created in 2003 at Blondes Coffee Shop in the village of Cottingham, East Yorkshire. Blondes then became a fully vegan eatery in 2016, and last year Mummy Meagz raised nearly £11,000 in pre-sales on Crowdfunder to launch their Rocky Road bars into retail and foodservice.
Meagan Boyle, co-founder of Mummy Meagz, says: "Rocky Road bars are loved all around the world. But sadly the inclusion of nuts, standard marshmallows – which often contain gelatine ­– and dairy based chocolate means they cannot be enjoyed by everyone. I'm changing that with our range of delicious Rocky Road bars, each crafted to a recipe that means even more people can delight in them regardless of dietary requirements or preference.
Each variant in the Rocky Road range is approved by the Vegan Society, and gluten-free. Because Mummy Meagz believes treats only taste good if they do good, all products in the range are free of Genetically Modified ingredients (GMOs) and contain only palm oil considered sustainable by the Roundtable on Sustainable Palm Oil (RSPO).
The bars are wrapped in Mummy Meagz's iconic bright stripy packaging. Each bar weighs 55g and has a recommended retail price (RRP) of £1.49, meaning chocolate-lovers of all budgets can give themselves the treat they deserve.
Disclosure: This post contains affiliate links. This means I will receive a commission for any purchases made via the links but it does not cost you any more. Thank you for supporting my blog.
Click to buy online:
If you enjoyed this post you may also like:
21 Veganuary Meal Ideas and more