With two hungry growing boys in the house, we are always looking for new foods to offer them. They always have their head in the pantry searching for a snack and will more often than not pull out a chocolate biscuit or a packet of crisps. Love Corn offered to send us some of their snack bags to try and I jumped at the chance to give the twins (and their Dad!) something healthier to graze on. Keep scrolling for an exclusive discount code and exciting giveaway!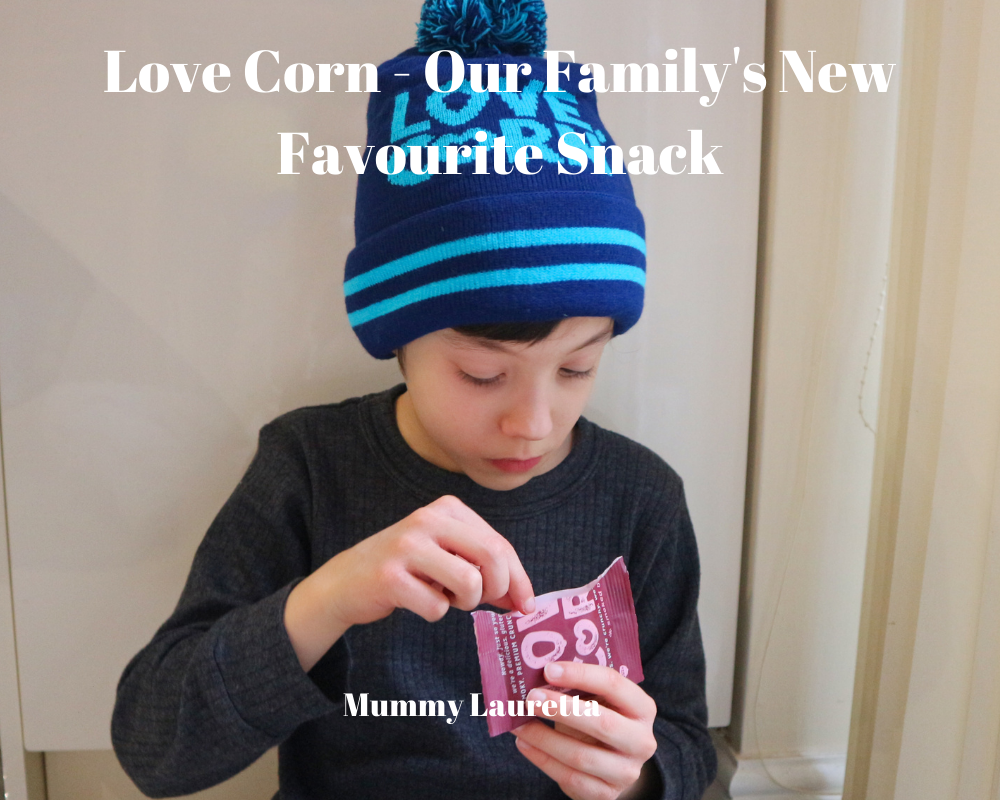 Although I had seen Love Corn in the supermarket before, I had never bought them. We are quite stuck in our ways when it comes to snacks as the boys are picky about what they eat in between meals and what they take to the childminder after school. I'm not sure why though because they are very good with strong flavours and will often eat hot and spicy meals.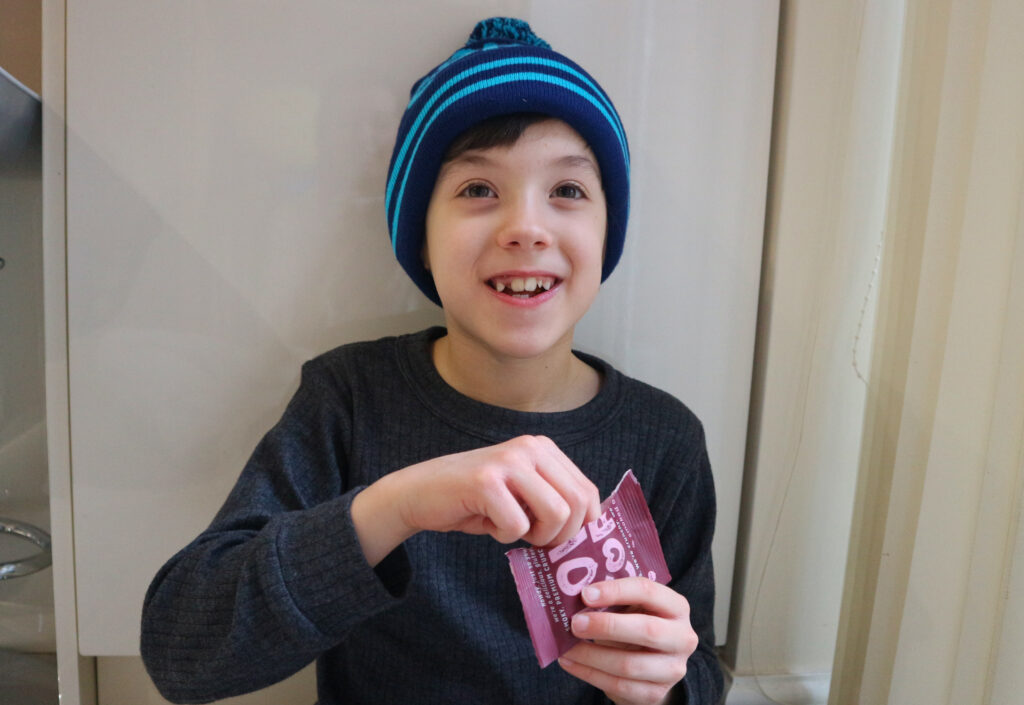 The boys jumped right in and chose a small 20g snack pack each. Ethan (above) went for Smoked BBQ flavour and Oliver (below) went for Habanero Chilli.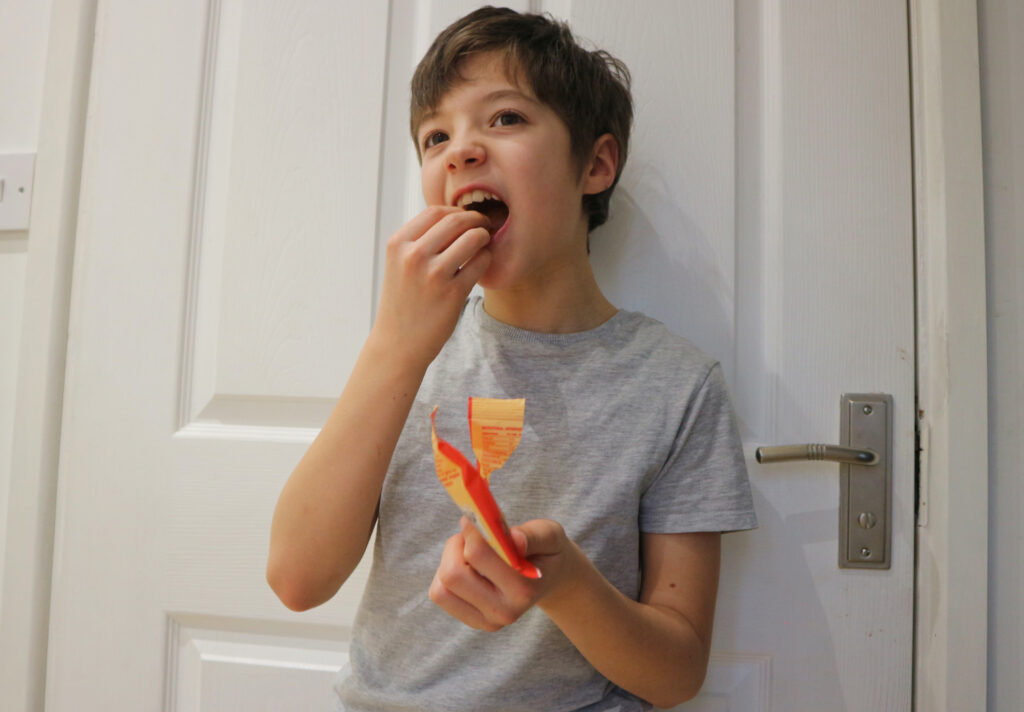 Oliver says:
They're delicious, really tasty! I love them because they're spicy and crunchy. They're better than crisps. My favourites are the chilli flavour and the sea salt flavour.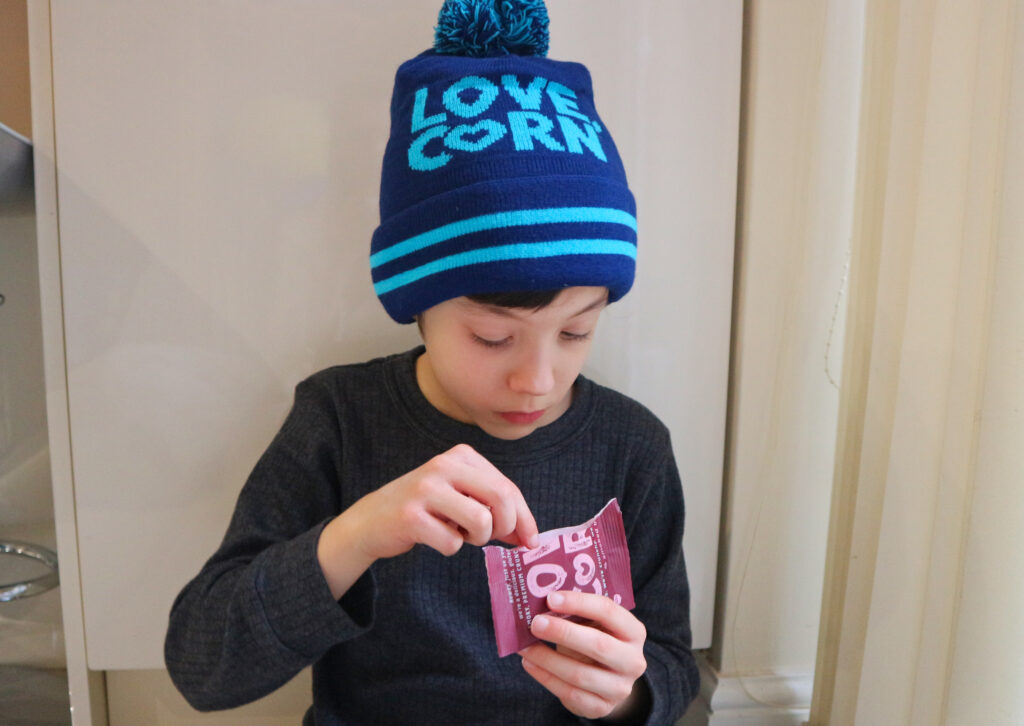 Ethan says:
I think they're wonderful because they are crunchy, salty and great flavours. The BBQ one is my favourite. They're great to eat when we're playing outside and want a quick snack.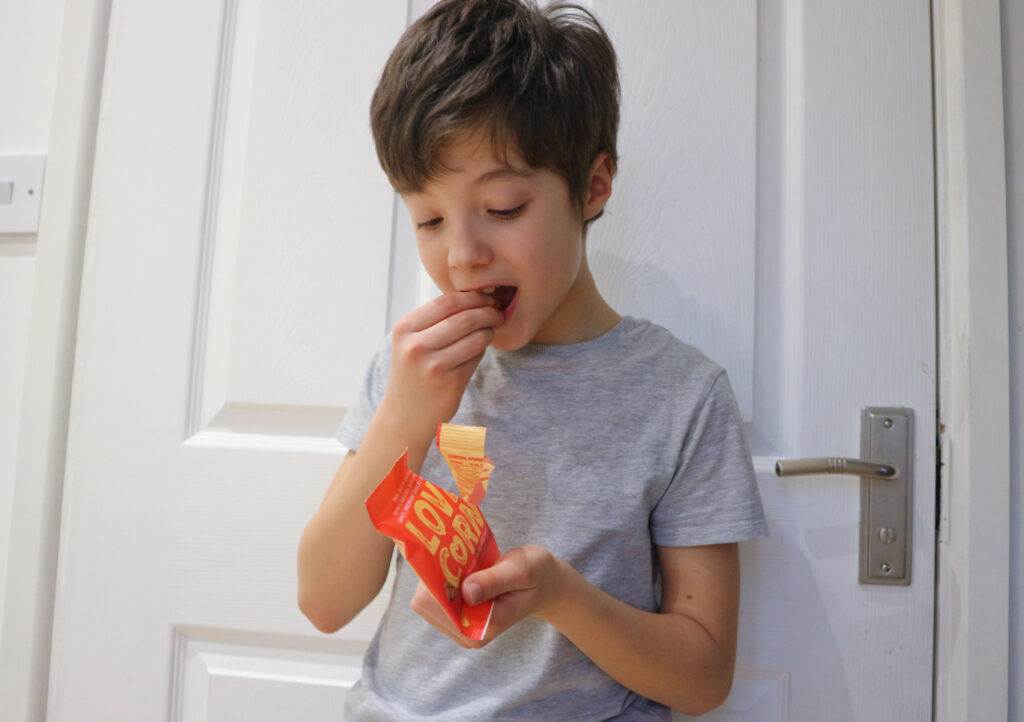 I think Love Corn will definitely become a firm favourite in our house. We already taken some small snack packs with us to the park and next week when the boys go to school, I'll put them a pack in their lunch box instead of a packet of crisps. I have been following a mainly plant based diet for a while now and completed Veganuary again this year so I love that Love Corn is vegan. It's also gluten free so great for coeliacs. What flavour will you try first?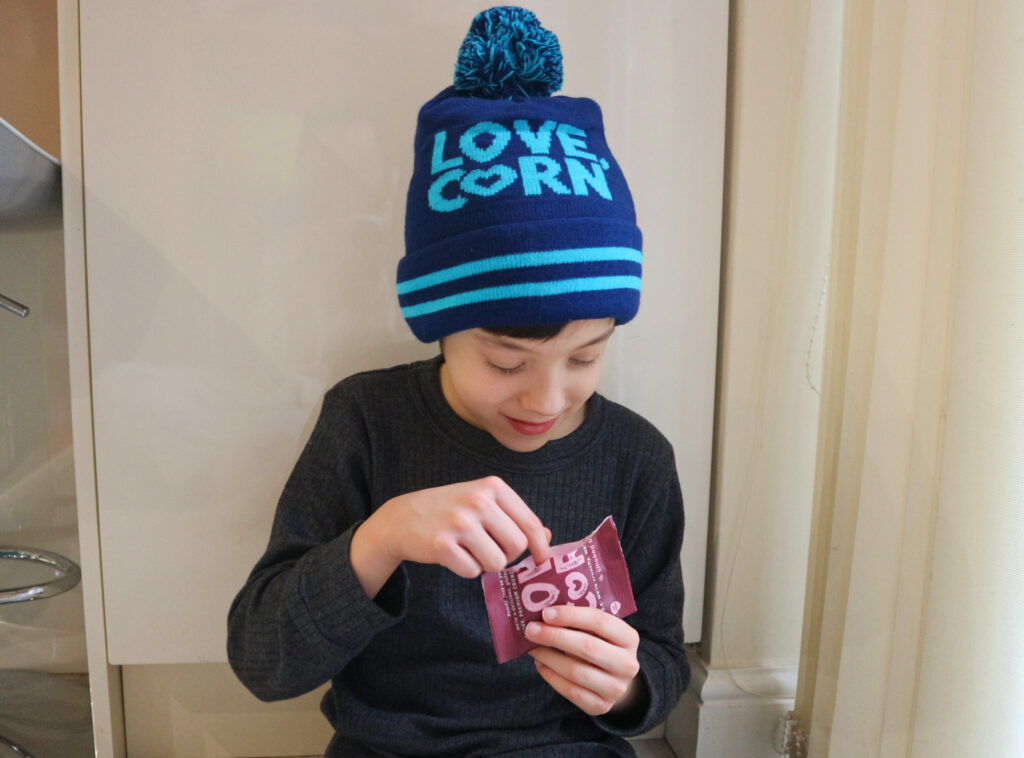 More about LOVE CORN:
So, what makes LOVE CORN different?
• Whole Foods Magazine calls Love Corn the "Crunchiest Snack Ever!"
• The crunchy & delicious corn kernels are packed with flavour and made with love
• Great for kids' lunch boxes, after sports, in between meals
• Pairs perfectly with beer & wine
• Plant based, vegan, gluten free, verified Kosher and Non GMO
• The ingredients are as simple as they get, just corn that's been roasted then seasoned – no need to overcomplicate something so crunchin' good!
• There are four pack a punch flavours; Sea Salt, Salt & Vinegar; Smoked BBQ; Habanero Chilli (available in a variety of bag sizes: 20g snack pack, 45g portion size and 115g for sharing)
• A perfect swap for crisps, pretzels & crackers
• Great for on the go, family snacking, with a beverage, lunch box and as a topper (on salads, soup or cheese boards)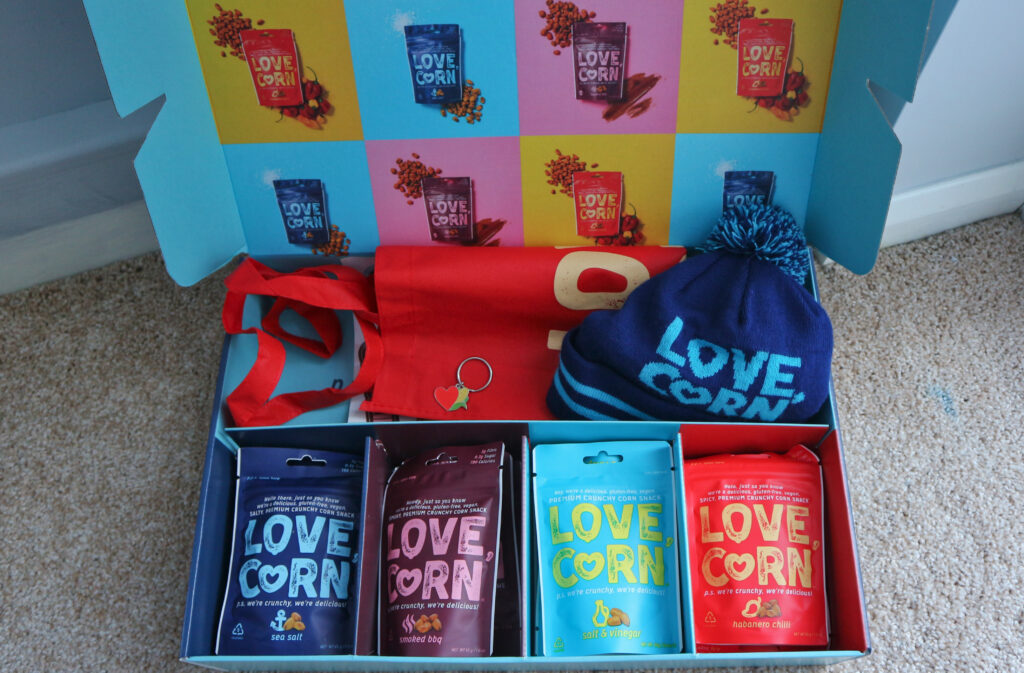 How would you like to win a VIP box like the one pictured above? Just scroll down to enter the Giveaway via the Gleam application. Good Luck!
*Disclosure: We were gifted entry to the park in exchange for this blog post and social media promotion. All opinions are as always my own.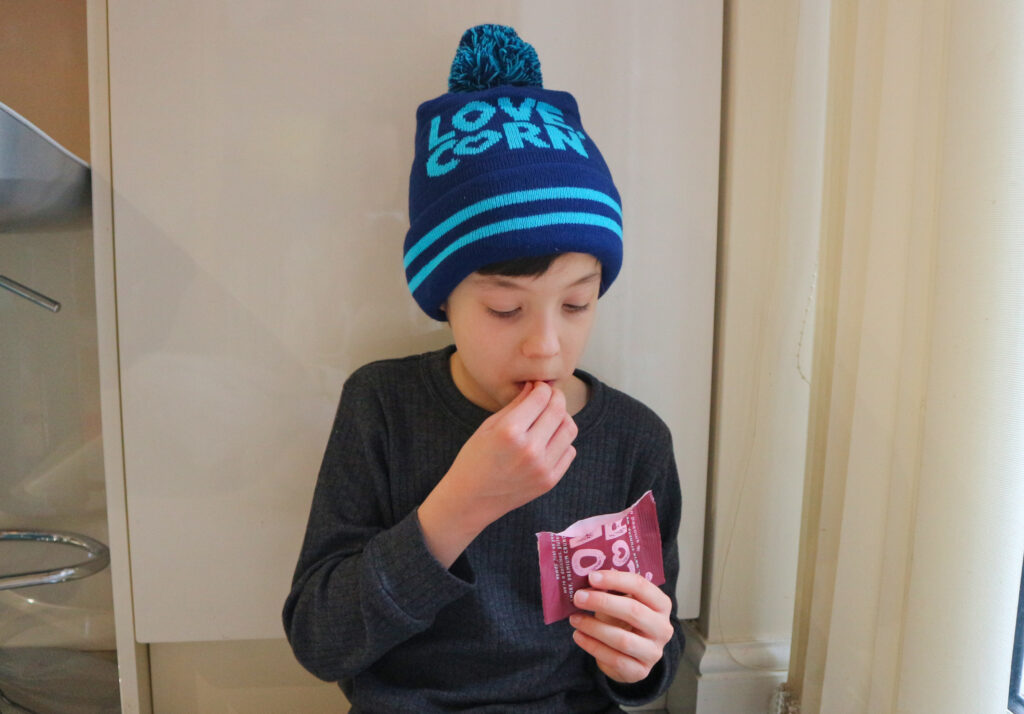 Use code "CRUNCH20" for an exclusive 20% discount on the Love Corn website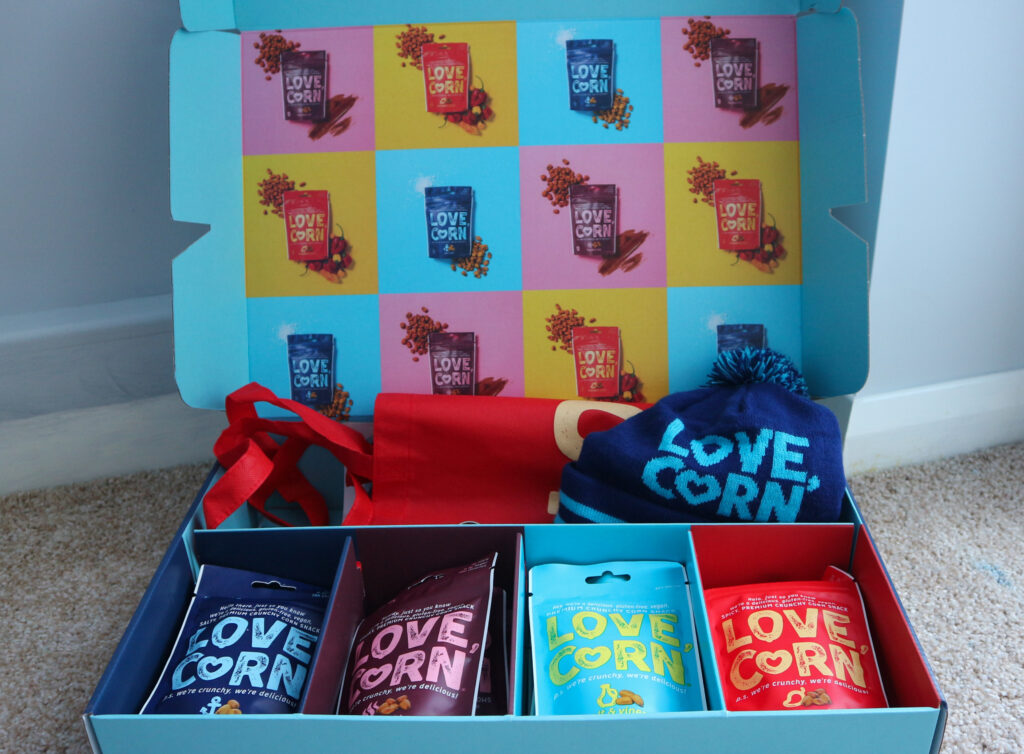 Enter the Giveaway here:
Win a VIP box from Love Corn
If you enjoyed this post you may also like:
Gluten Free Vegan Rocky Road Bars
Why not Pin this post for later?: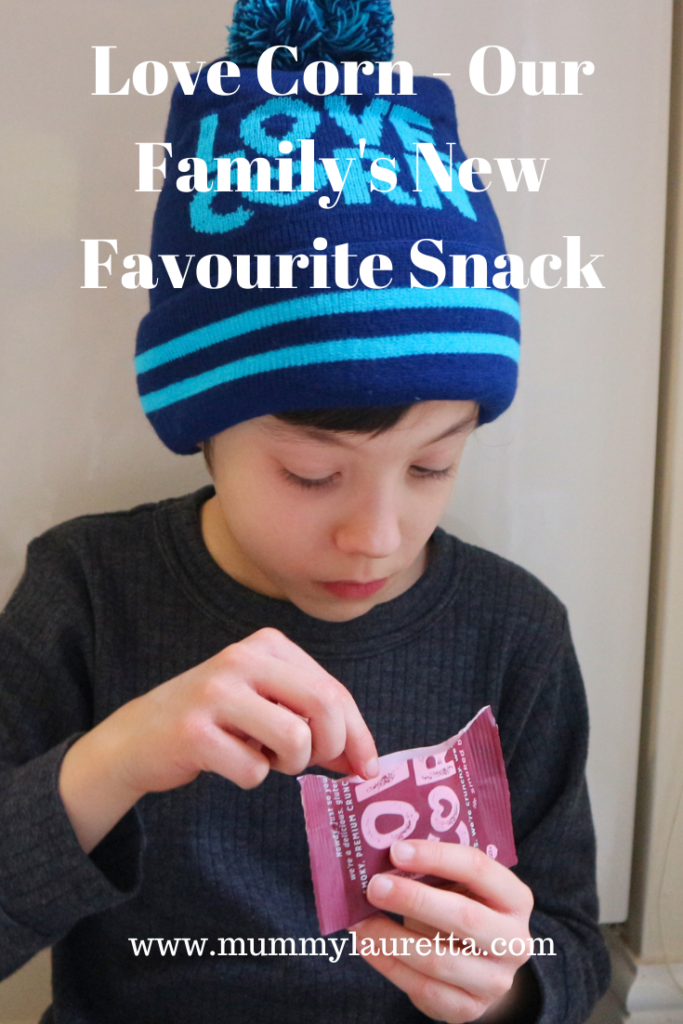 Linking up with #KCACOLS: