I've spoken on the blog before about it being important to me that my boys know where their food comes from and to be interested in nature. Last year we bought some vegetable seeds and planted them and it was lovely to see them interested in how they were growing and open to trying new things at dinner time because they had come from our garden.
Keep scrolling for a unique discount code!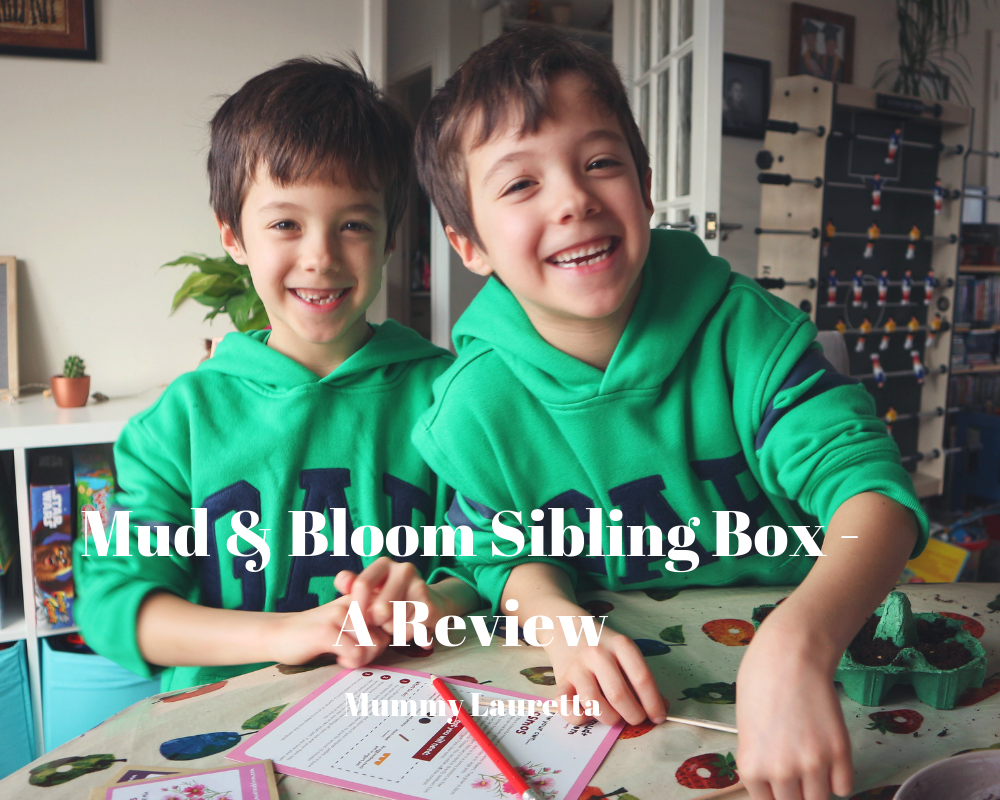 Last month we were invited to receive a Sibling Box from Mud & Bloom. It's a box that fits perfectly through your letterbox and contains various activities for children aged between 3 and 8. It aims to get them to learn about all things outdoors, through planting flowers and vegetables and doing different seasonal crafts.
The Mud & Bloom boxes are the brain child of Anja, a Mum of three, who is passionate about children connecting with nature, spending time outdoors and learning to grow their own plants and vegetables as well as being creative.
What we received: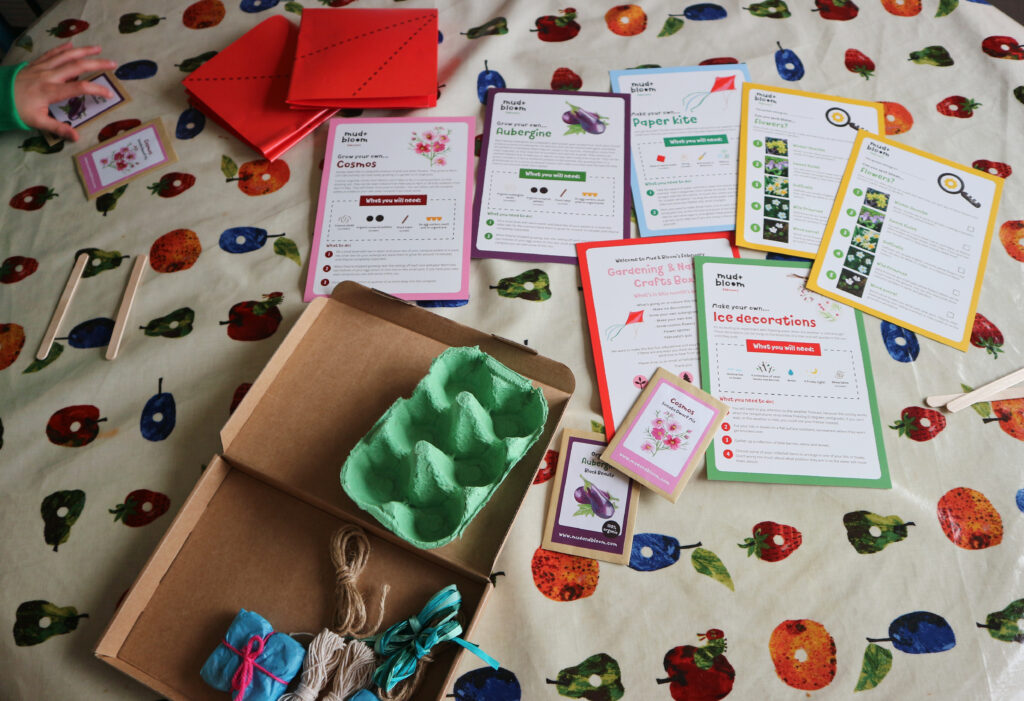 My boys really enjoyed planting the aubergine and cosmos seeds, especially watching the compost pellets expand in the water. Luckily we had a spare egg carton in our recycling bin but you could also use yogurt pots if you don't have proper plant pots. Here is Ethan writing out his planter sticks: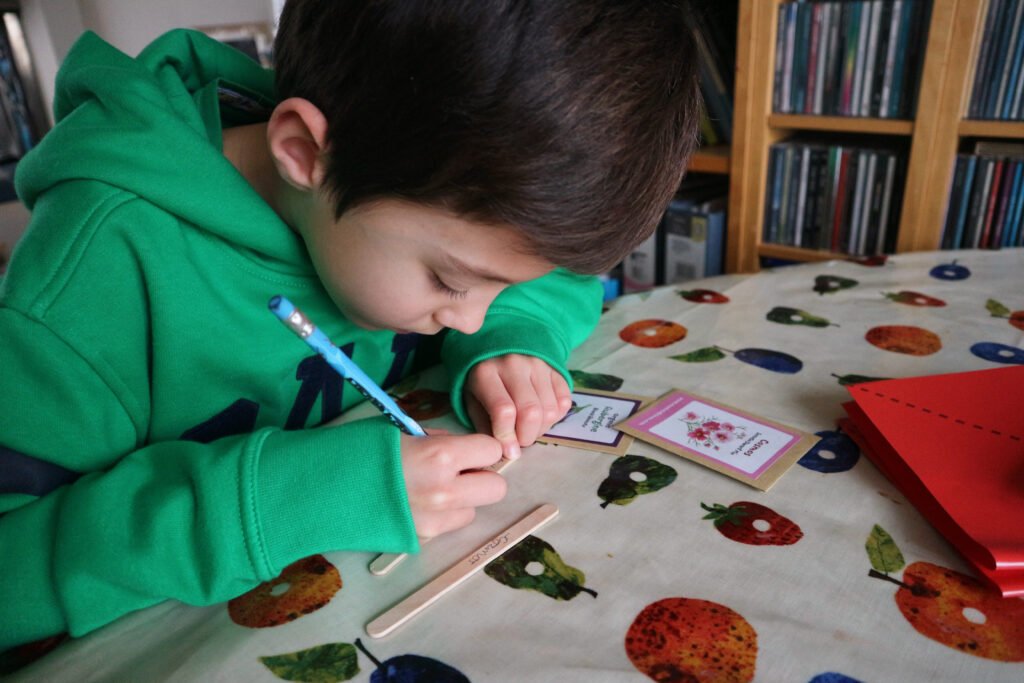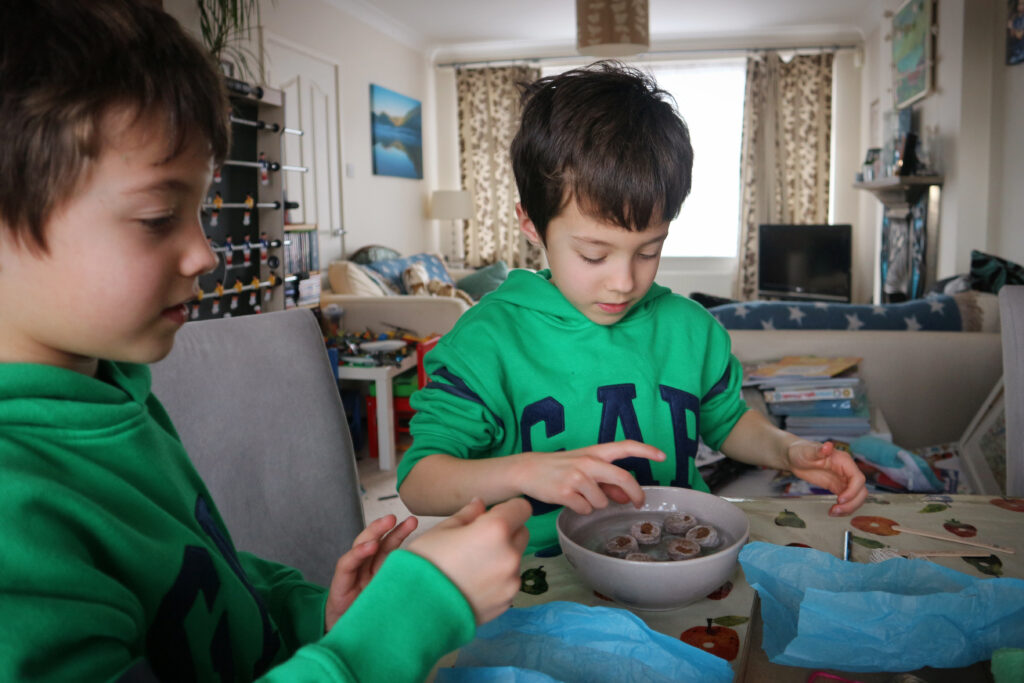 The Subscription
You can subscribe to receive a monthly box from as little as £7.95 per month and delivery is free. You are also able to buy some boxes as a gift which could make an amazing Birthday or Christmas present for a little one, a gift that keeps on giving. Anja has kindly given me an exclusive code for my readers to use to get a discount on their first box when they purchase a monthly subscription. Find out more below.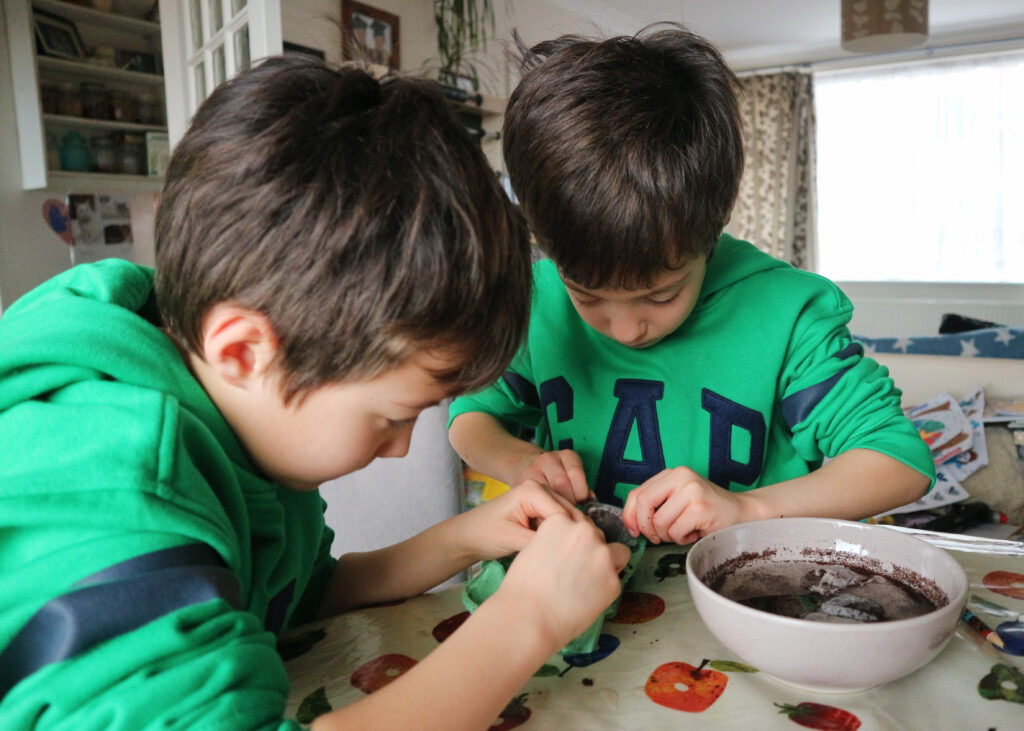 I loved doing these activities with the boys, it was a welcome break from school reading and times tables and a great distraction from TV and tablets. Really nice to do something different and get them more interested in the world around them. I can't wait for some warmer weather now so we can plan our vegetable patch for this year. It's great to have little helpers in the garden (before they run off to play football that is!).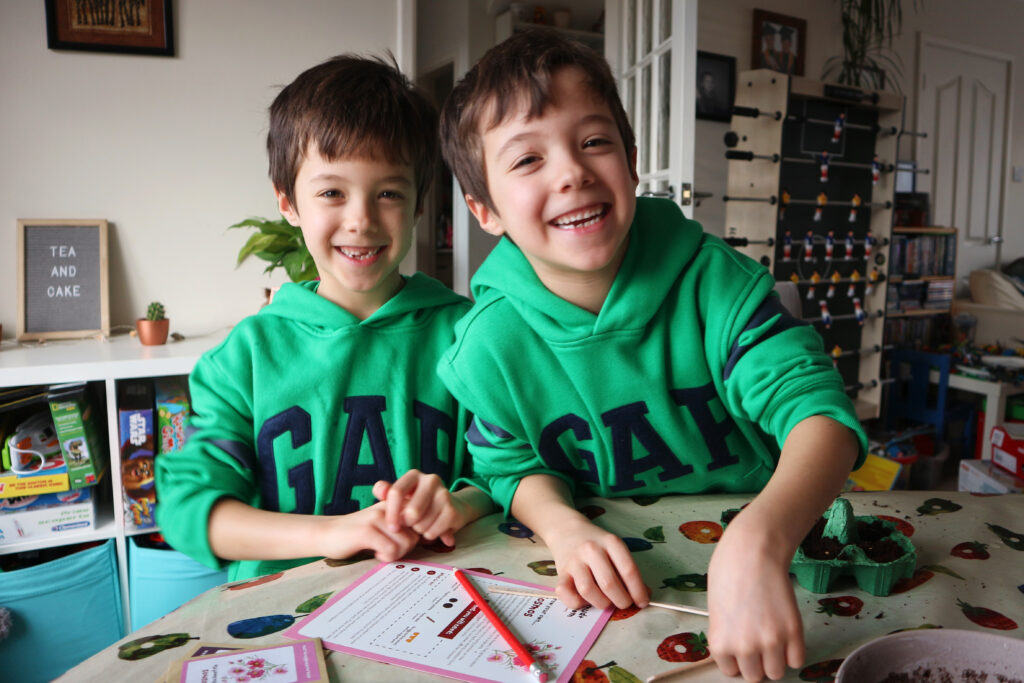 More about Mud & Bloom:
The aim of the Mud & Bloom boxes are to connect children to nature. It's a monthly subscription box delivering seasonal nature crafts and gardening activities to your door. Each box contains everything you need for four seasonal growing and craft activities along with instructions, nature news and games to teach children about the seasons, plants, insects, birds, soil and rainfall.
The boxes have been created for 3-8 year old's by qualified teachers and support the national curriculum with influence from Forest School, Steiner and Montessori education.
The boxes have been developed with the busy parent in mind, so each box includes everything you need to get started. Most of the craft activities are designed to get children finding and using objects from nature – all can easily be found on a short walk to your garden or local park. You may occasionally need things from your recycling box, such as old jam jars. For the growing activities, you'll also need something to plant in such as an old egg carton, small yogurt pots or small plant pots.
For 15% off your first box use code MUMMYLAURETTA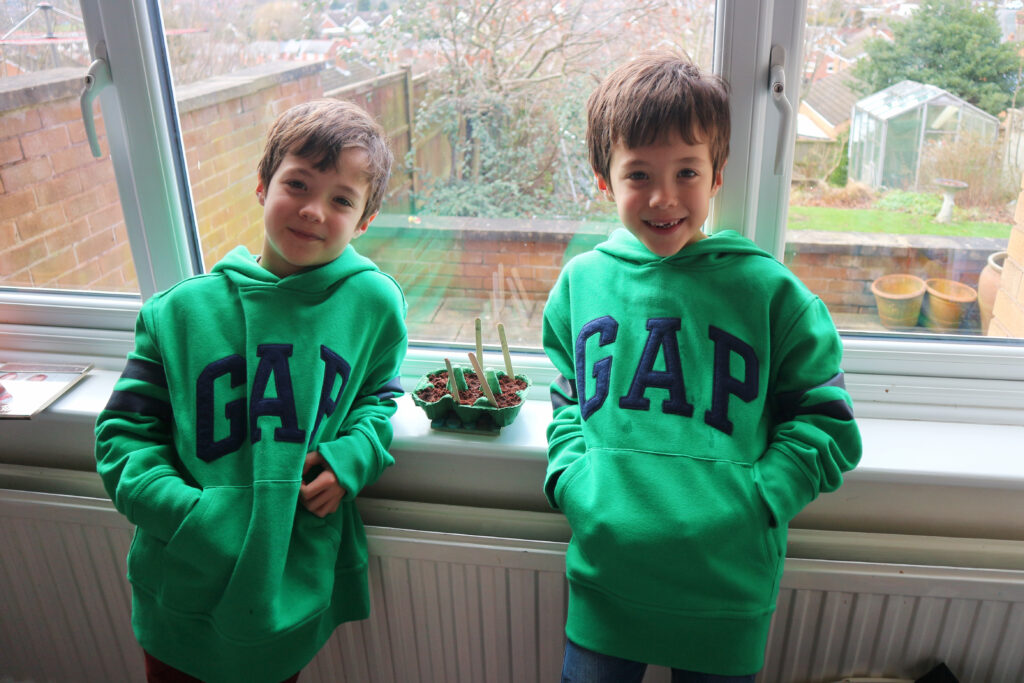 *Disclosure – we were kindly gifted a Sibling Box in exchange for an honest review – as always all opinions are my own.
Thank you for reading x
If you enjoyed this post you may also like: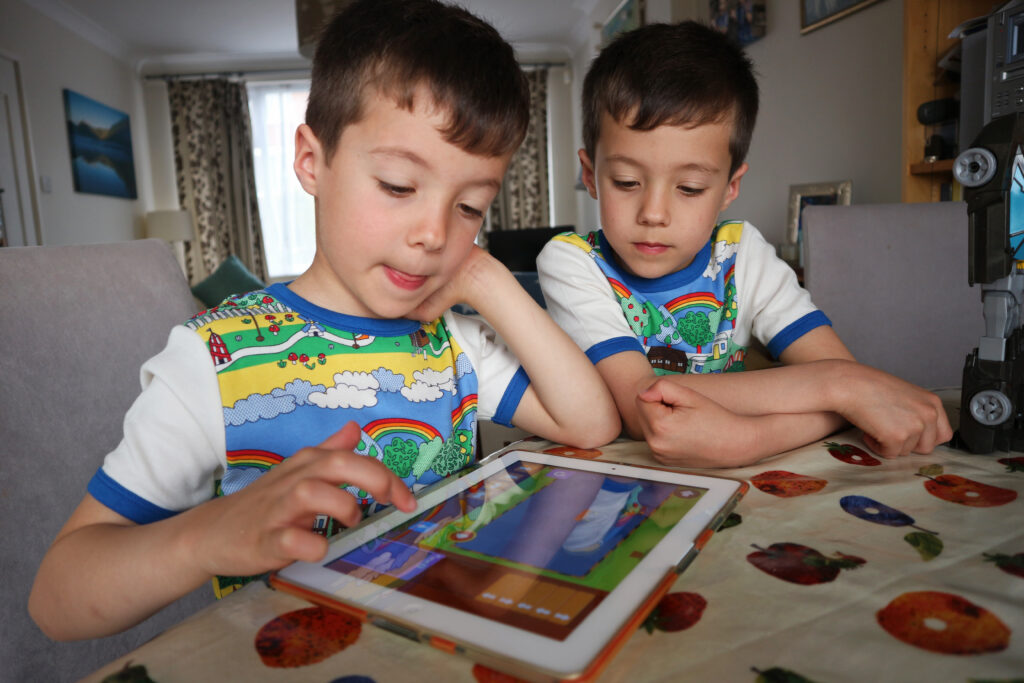 A Calmer Bedtime with Better You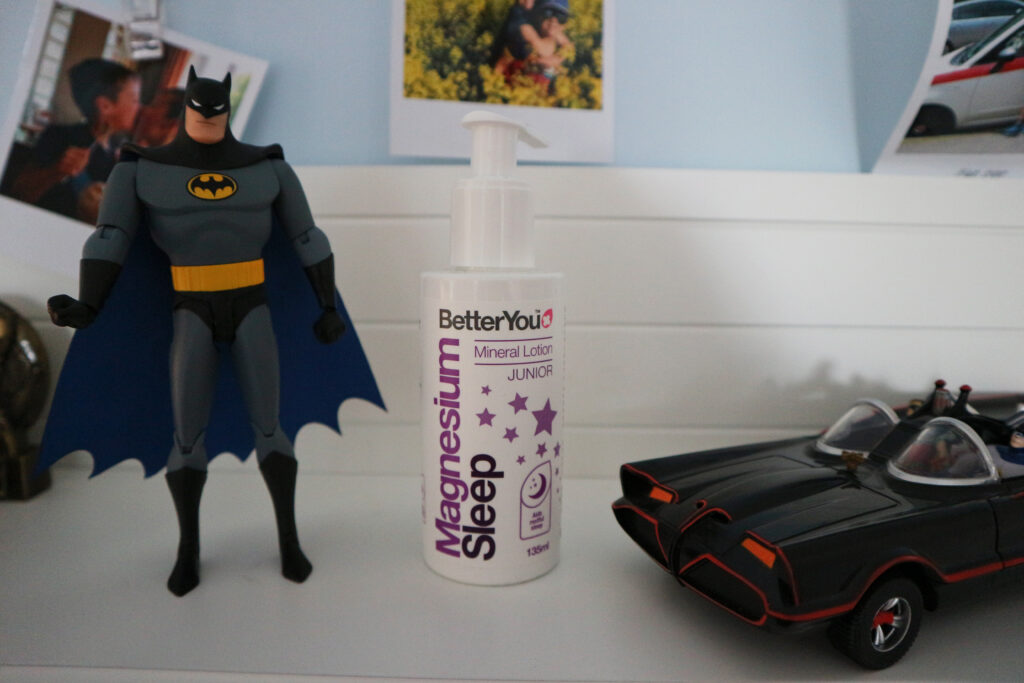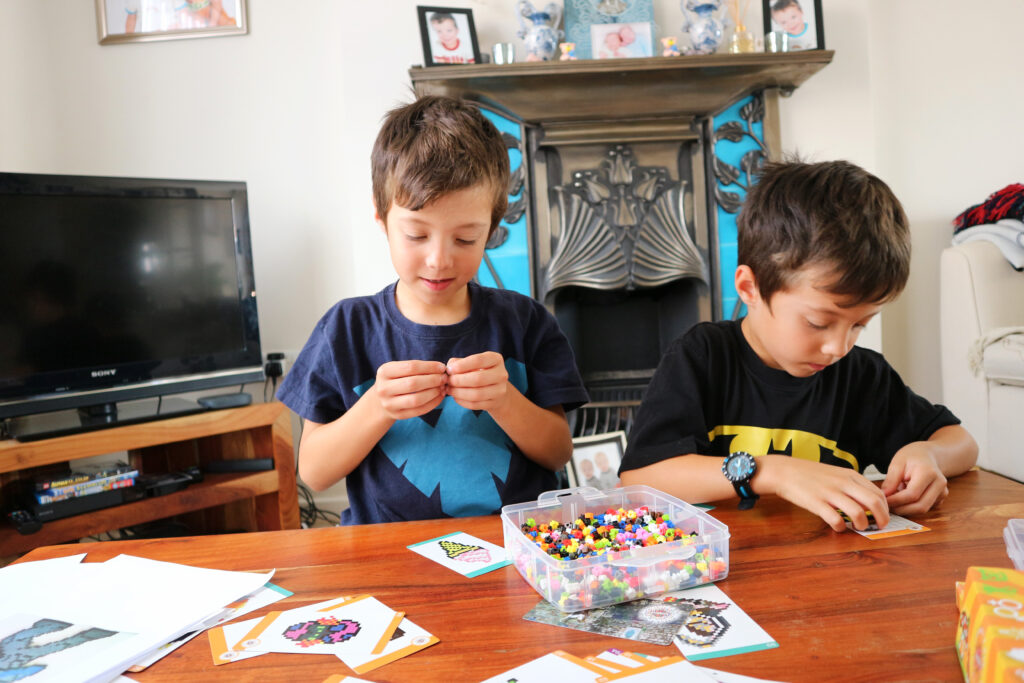 Why not Pin this post for later?: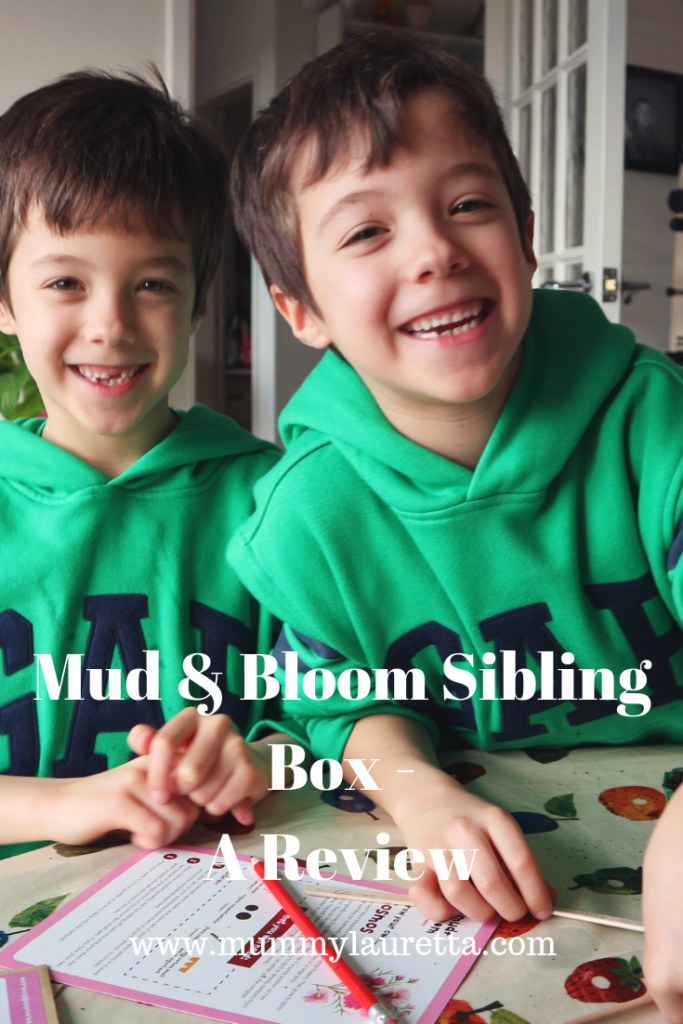 Linking up with #KCACOLS: