What do you do to keep your children occupied on holiday when you want some quiet time after lunch and they're too old to nap?  When it's raining and maybe you're stuck inside for the day or when it's the middle of the day and too hot to be in the sun?  Do you take toys, colouring, books to read, watch TV or try to stop them jumping off the sofa and using the bed like a trampoline in my case?!  This year we took Simbrix with us and here's how we got on.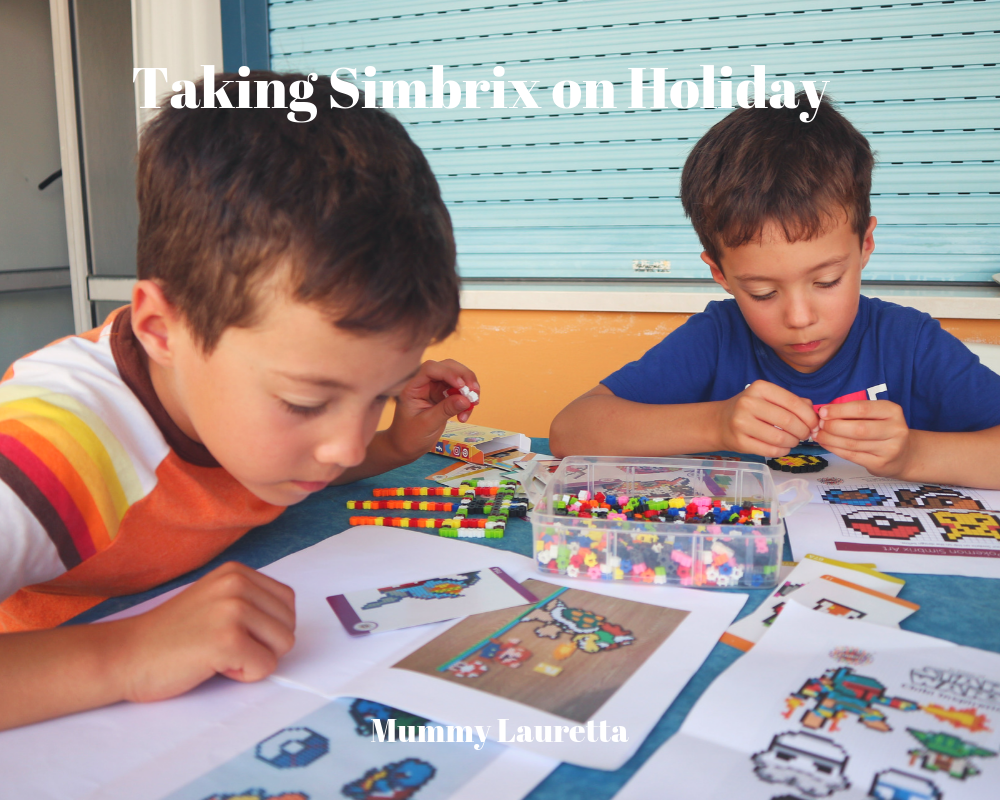 I first met Assim, the creator of Simbrix at Blog On in Manchester in May this year.  He had a stand there to promote his product and I was immediately drawn to it because I thought my boys would love it (especially because there were made up Batman and Nightwing designs on it!).  I was also wondering what they would do with it and how they would react to it, interact with it. Oliver is very creative and loves making his own models, using his imagination to build and re-build over and over, whereas Ethan is more logical minded like me in that he loves following patterns and enjoys the satisfaction of seeing a finished project.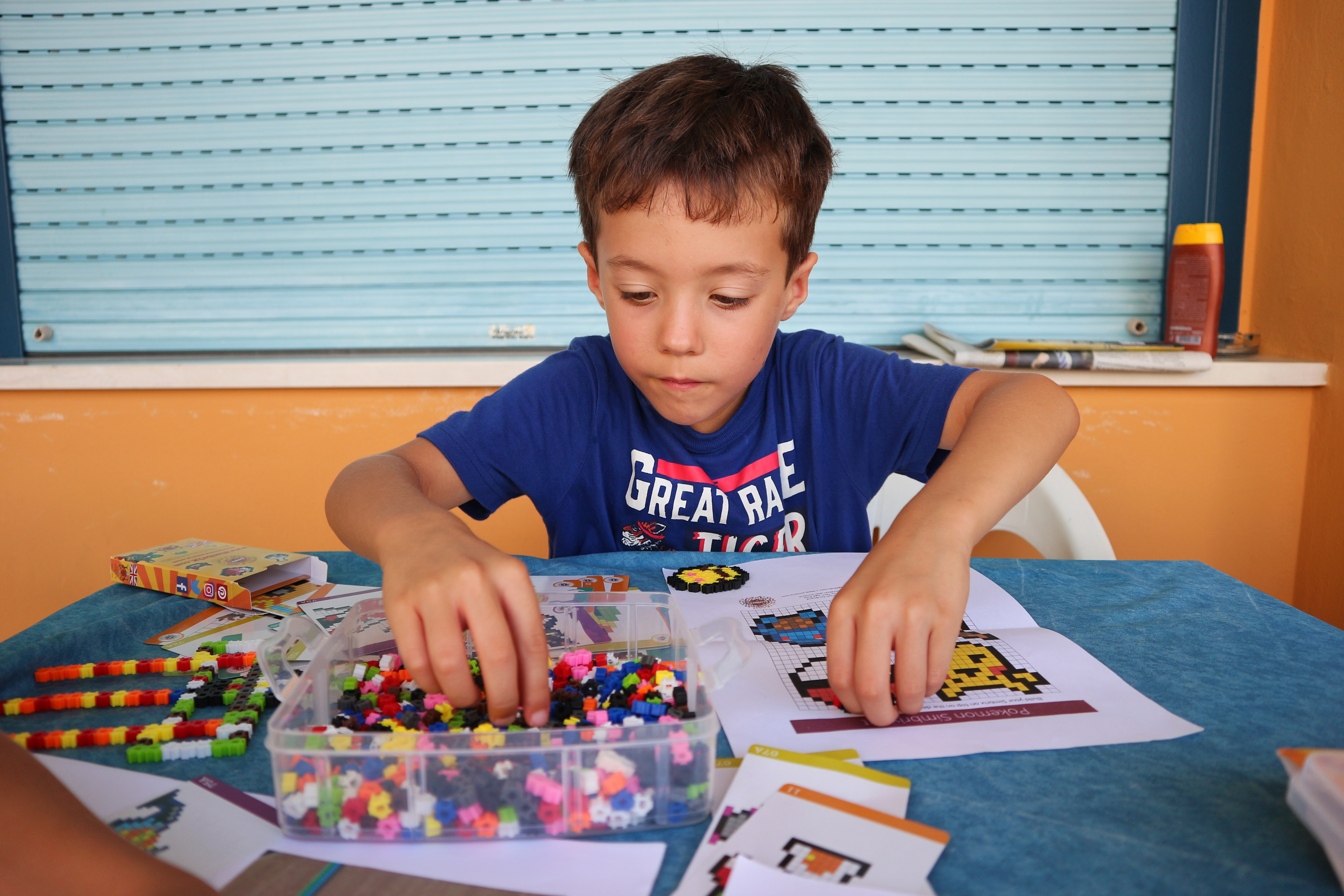 The Cute Kit
The Simbrix Cute Kit comes in a compact box. There are plenty of bricks in a great variety of colours and a pack of design idea cards. I also printed off some inspiration sheets from the Simbrix website. It is designed for children aged six and above and I feel that my boys at the age of six have really enjoyed playing with it and that it's something they will pull out again and again. They found it a bit tricky and fiddly in the beginning to put the bricks together but in no time were able to figure out which way to put them to get the best fit.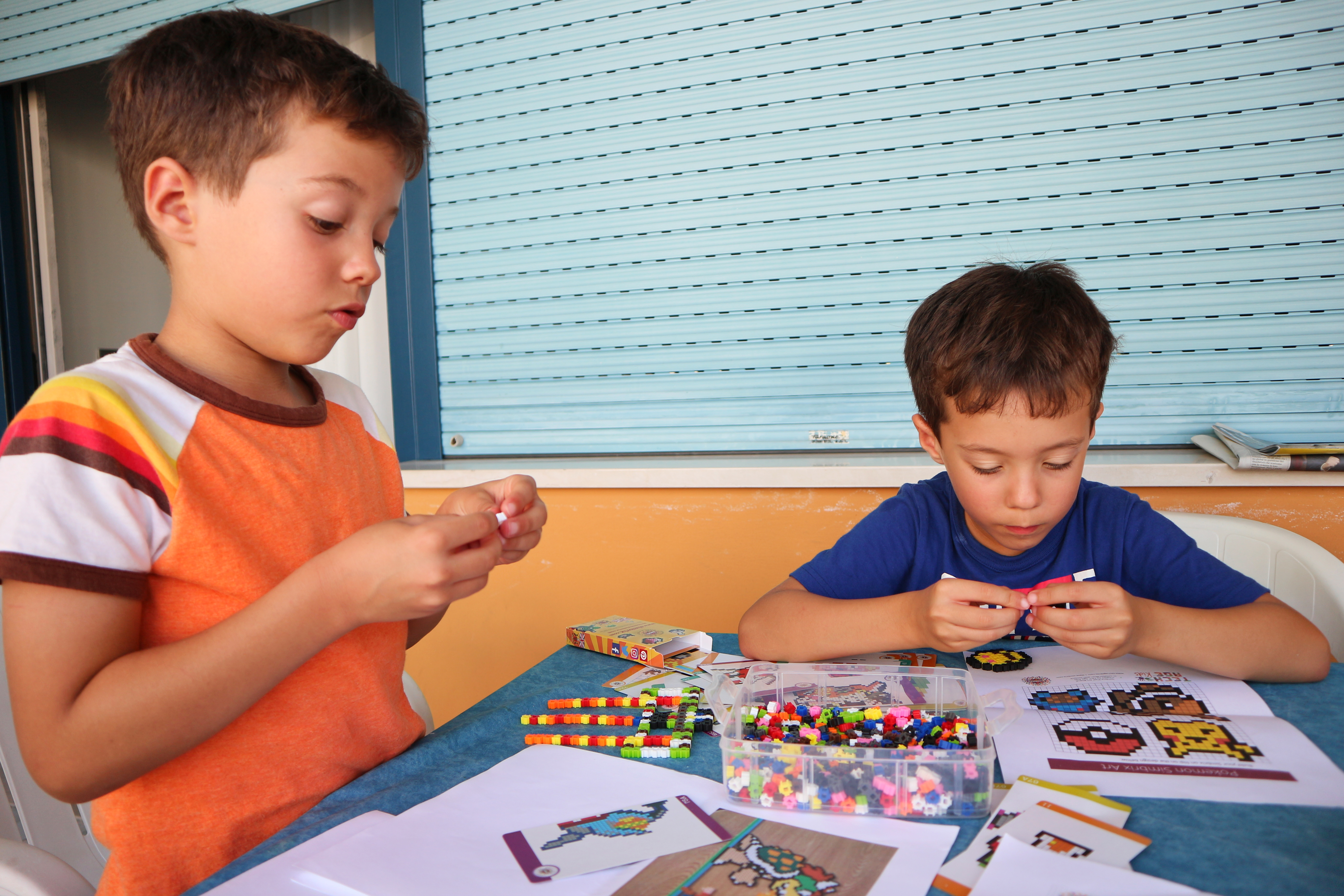 The boys have played a few times with "melty" beads at after-school club but got really frustrated when their design came apart at home. I got asked on more than one occasion to iron it so that it would stick back together. We love that Simbrix just interconnect perfectly and hold together until you want to take them apart again to create something else.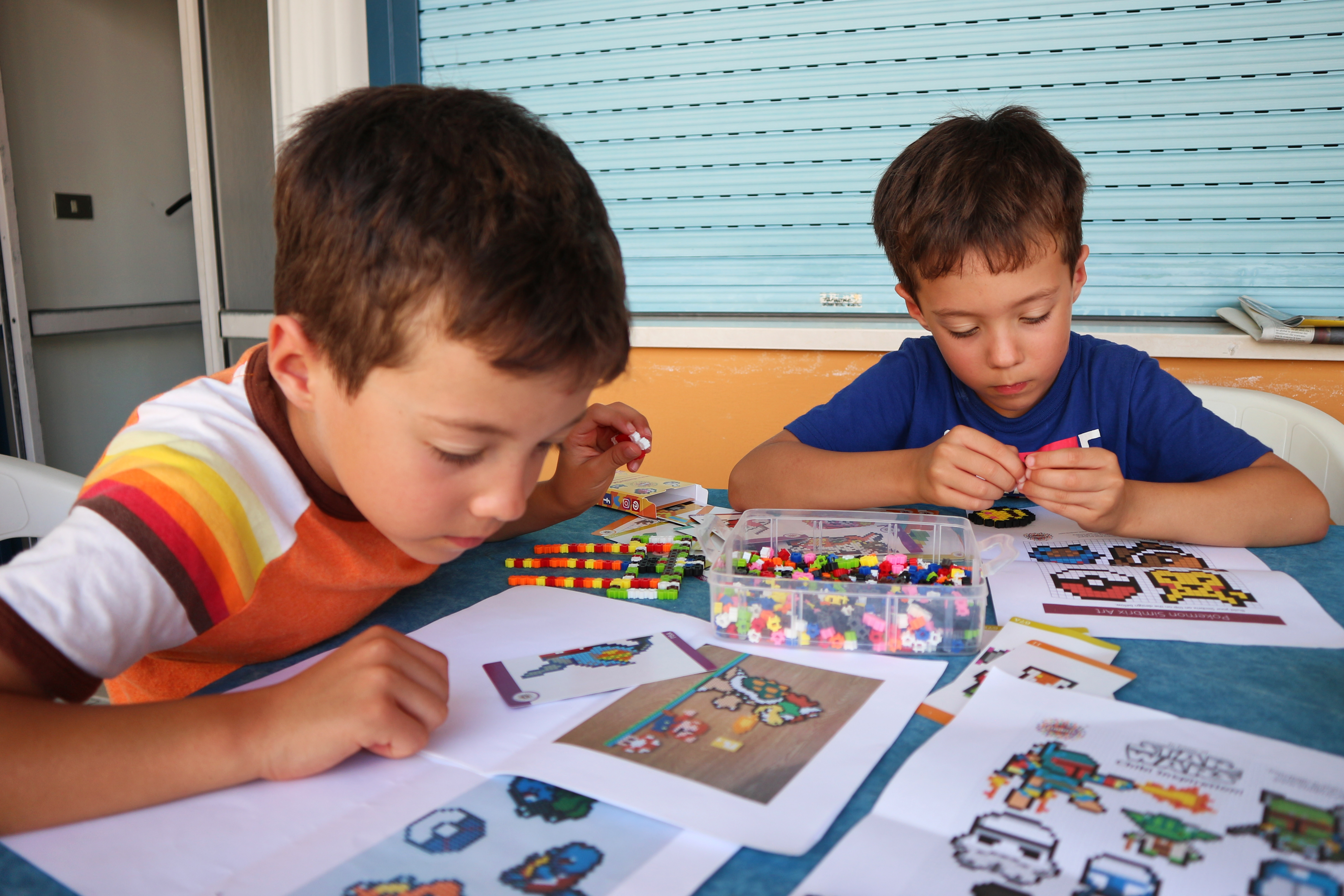 What we thought:
Having the Simbrix kit on holiday was great. It kept the boys occupied for at least 45 minutes in our quiet time after lunch when the pool was closed and it was too hot to go to the beach. We played with it twice in seven days (on the other days we coloured, did some writing for their summer school project and one day I actually got them to have a sleep!).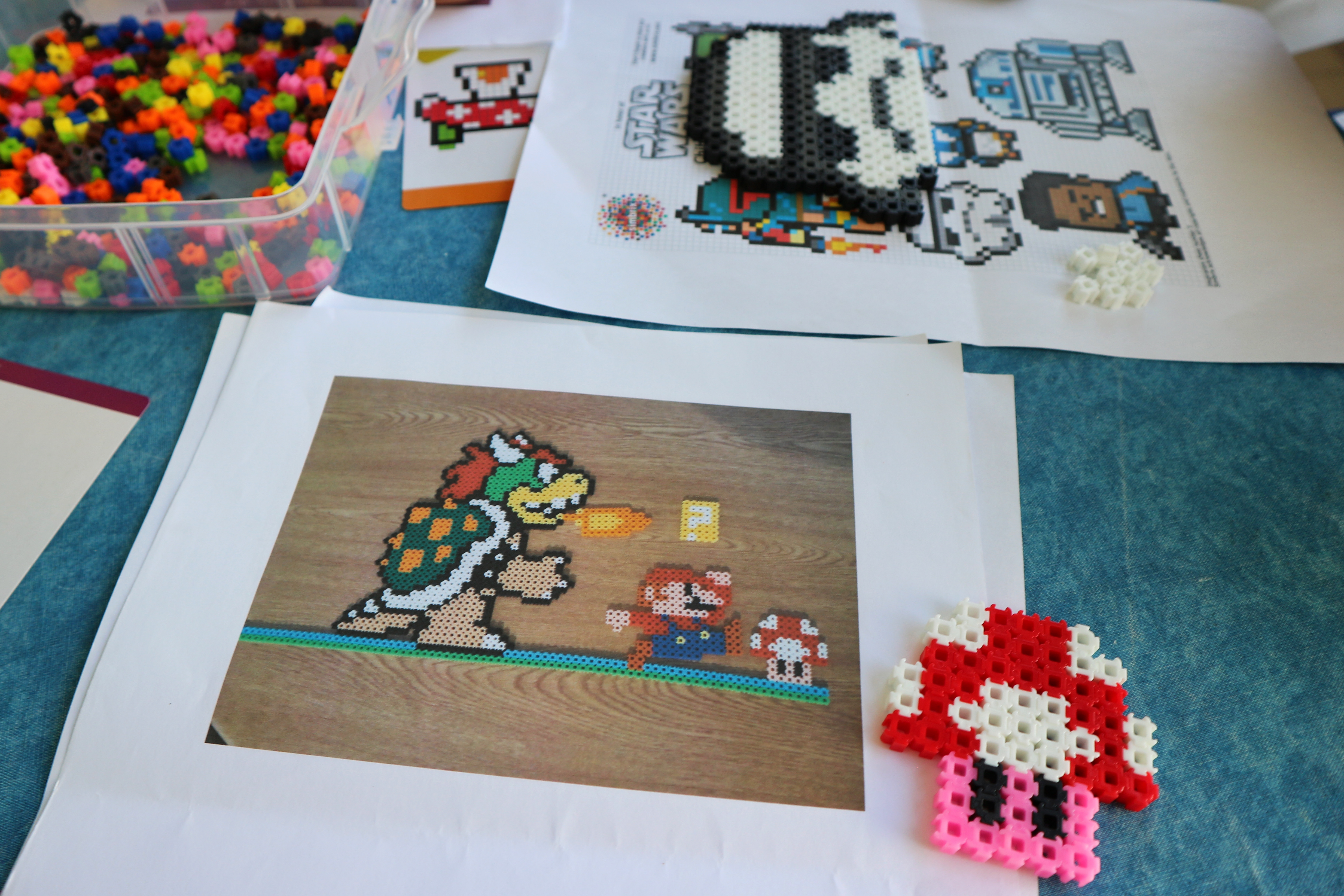 Another great thing about Simbrix is that children can decide how they want to play with it. They can either follow a pattern to re-create a design from paper or make something completely original. On this occasion we all decided to follow a pattern.  I loved watching the boys practice their counting, making sure they had the right amount of bricks in each row so that the design would look right.  They loved seeing the finished product and taking a photo to compare with the picture.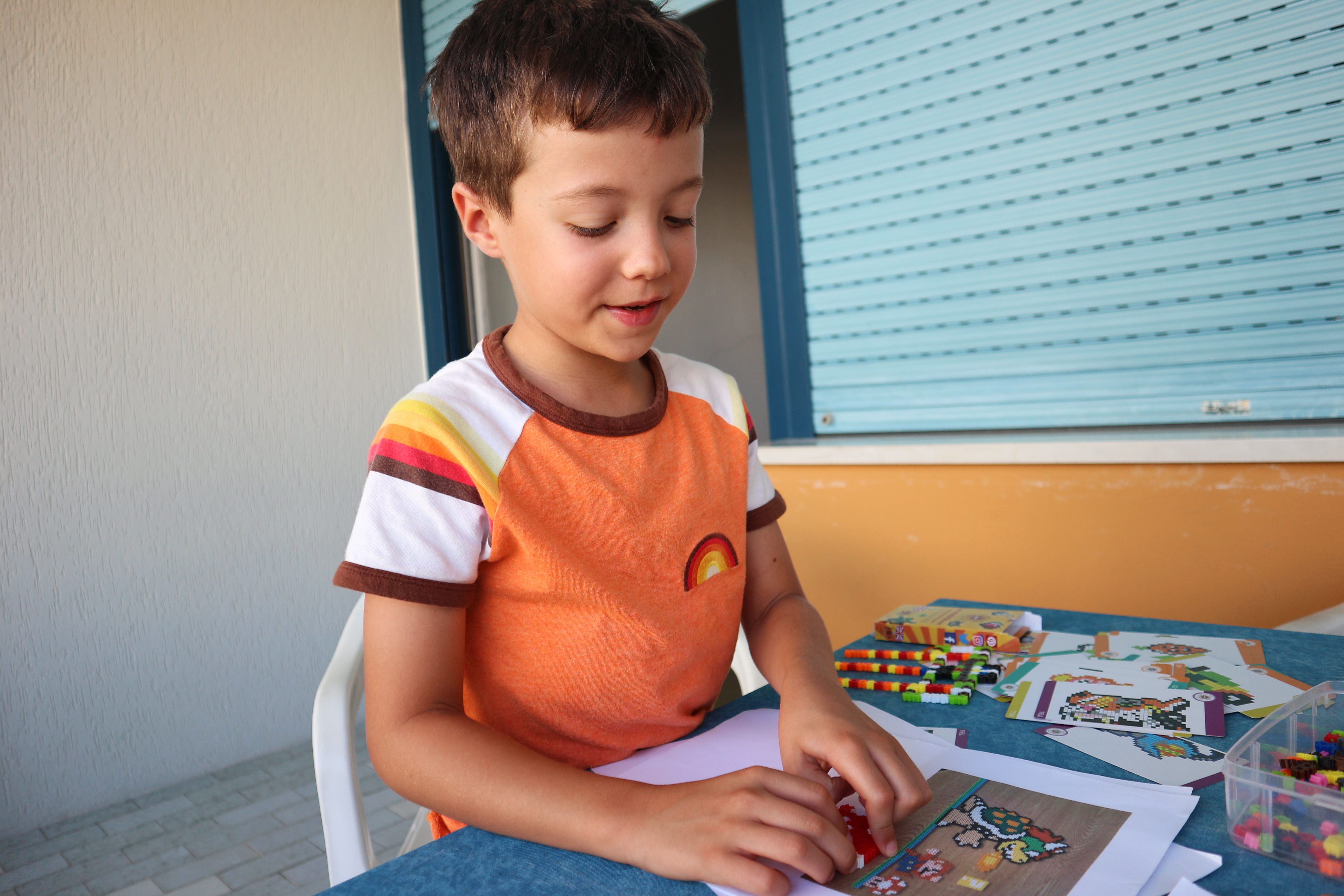 Final Thoughts
Taking Simbrix on holiday with us was definitely a success. It is compact enough to carry in your suitcase or hand luggage, doesn't need too much space to play with and is easy to tidy away and get out again and again when desired.  We'll certainly be taking it with us on our next trip.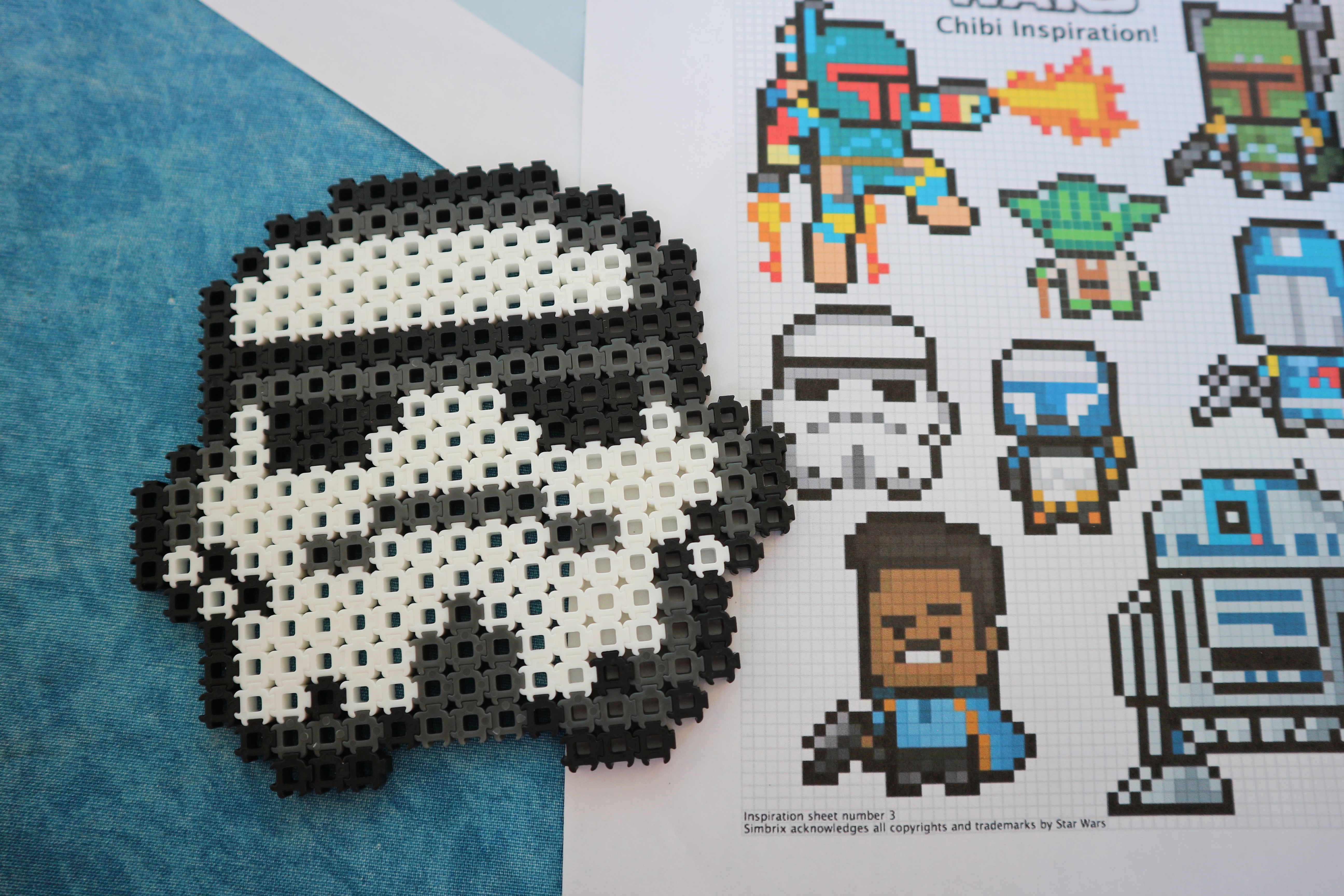 Here's our video of when the boys first opened their Simbrix kit at home and Oliver got super creative building a mega jet:
To find out more about the Simbrix story click here.
To read another of our reviews click here.
* Disclosure: We were sent a Simbrix kit in exchange for writing this bog post. All opinions are my own.
Why not Pin this post for later: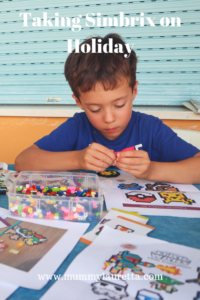 Linking up with #KCACOLS: