With Christmas approaching fast we're all looking for the perfect unique gift to get for our loved ones. I love to find things that I have never given before and that my family and friends will keep and use over and over again. I think that jewellery is always a special gift. Something to be cherished which will last maybe even for generations. How would you like to win the perfect gift for someone; a personalised necklace from Engravers Guild?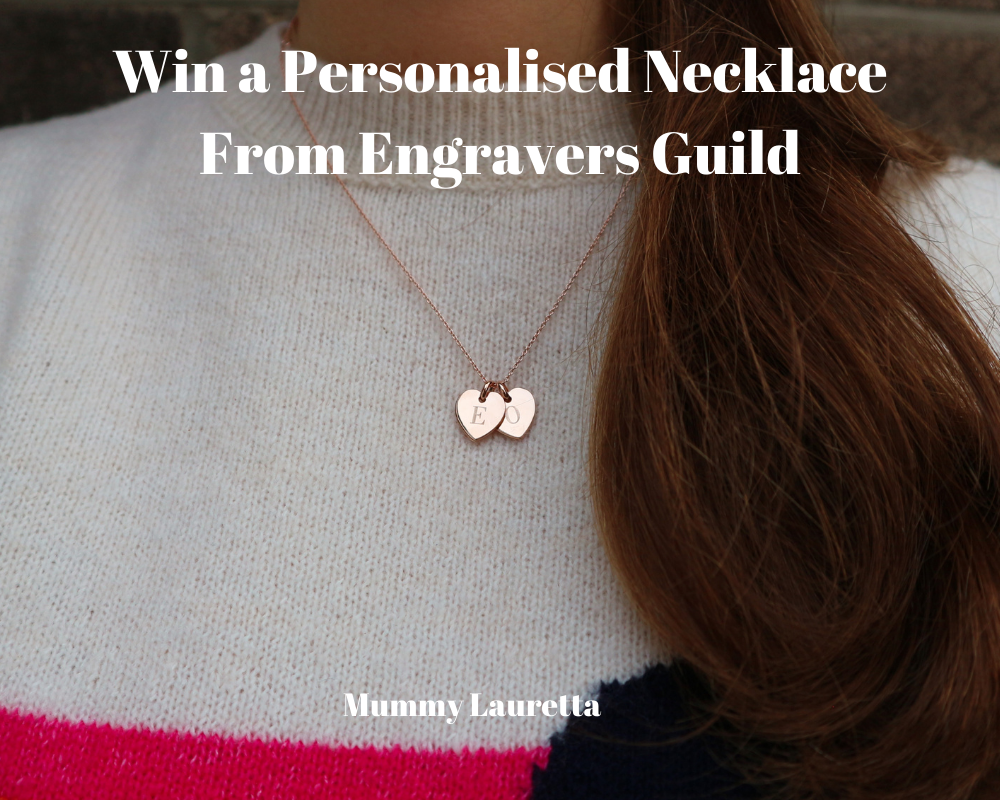 I was so happy to be approached by Engravers Guild to work on this blog post and to choose a necklace for myself to share on here and on my social media. I love delicate jewellery pieces and thought that they were definitely my style and my followers would love to learn about them. I looked through the engraved necklaces on their site and just had to choose the Little Twin Heart necklace. It's the perfect way to have my twin boys close to my heart so I asked for it to be engraved with an E for Ethan and an O for Oliver. I chose it in Rose Gold as I'm a little bit obsessed with that colour and have a watch and other items in that colour also.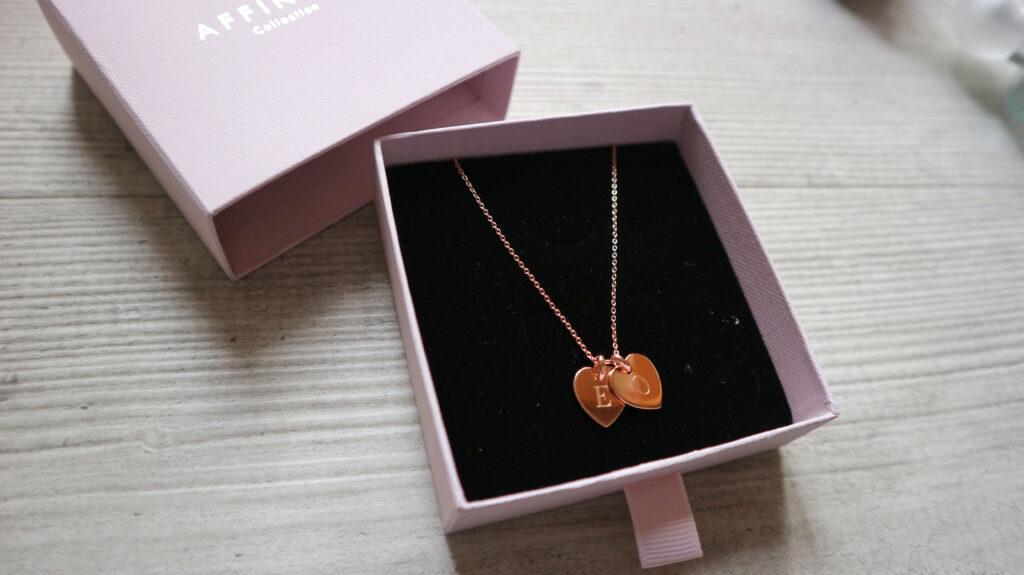 The necklace is made in solid sterling silver and arrived really quickly in a pretty pink bespoke box which was wrapped in an outer box and tissue. It was really lovely to open and discover the necklace inside and I can imagine someone opening this on Christmas Day and being so happy with it. I fell in love with it immediately and had to put it straight on!
I thought it was wonderful that when you are browsing and deciding which necklace you would like, you can preview the engraving, choosing from three different fonts so that you can see what it will look like before it arrives. I chose the Times font for mine.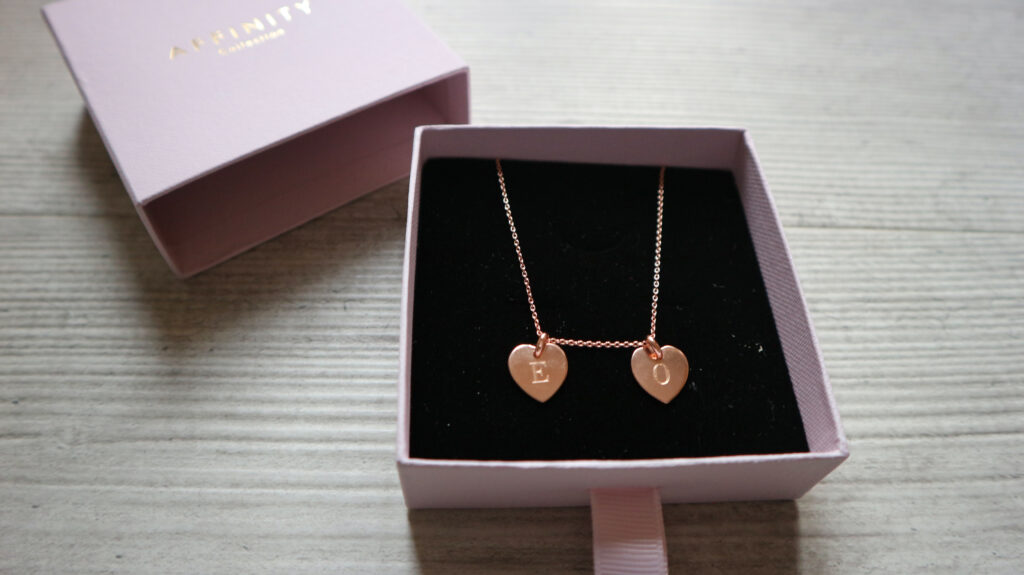 A perfect gift
So how would you like to pick a personalised necklace to give as a gift for someone or even for yourself? Well you can, by entering the giveaway below! One lucky winner will get to choose a necklace up to the value of £47.50 and receive it in time for Christmas. First let's get to know the brand a little better…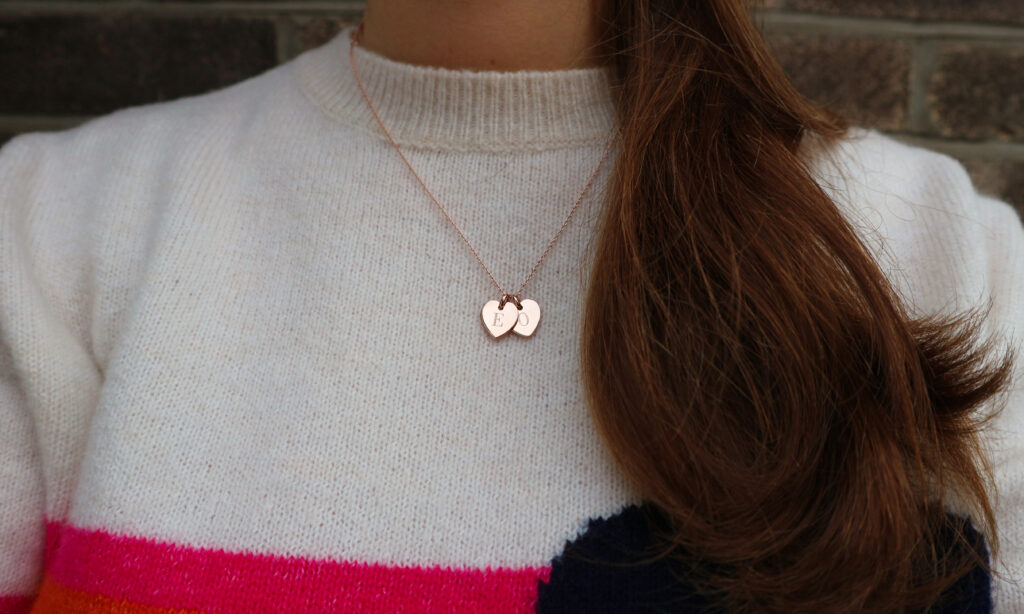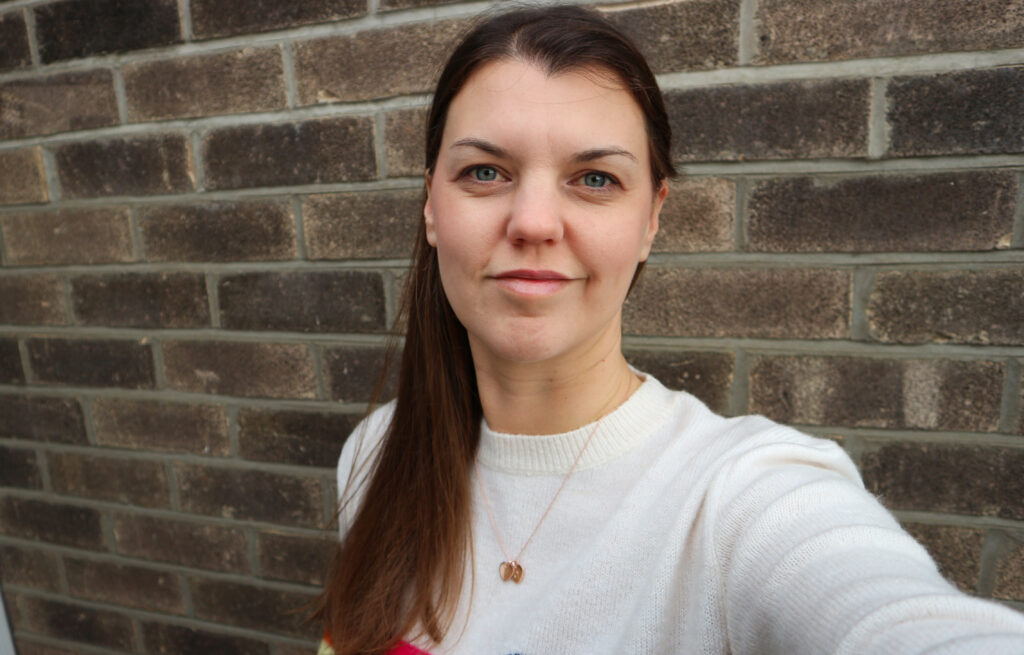 Learn more about Engravers Guild:
At Engravers Guild, we believe gifting is an art-form: unique to the receiver, saying something of the giver, and holding lasting value. Our ambition is to deliver personalised gift experiences which mean more.
Drawing on the experience of over 100 years, Engravers Guild is a family company that launched three years ago but that traces its heritage to 1887 in Birmingham's historic Jewellery Quarter.
Combining technology with traditional skills of craftsmen, users can customise a curated-selection of the most beautiful items available, and preview them in real-time before making a seamless transaction process.
Behind the online store sits a platform which connects a network of design studios, boutique manufacturers and personalisation experts, creating individually-finished items with bespoke presentation and excellent customer service.
Our approach creates a bespoke experience, and embodies our belief that the best things in life are the most personal.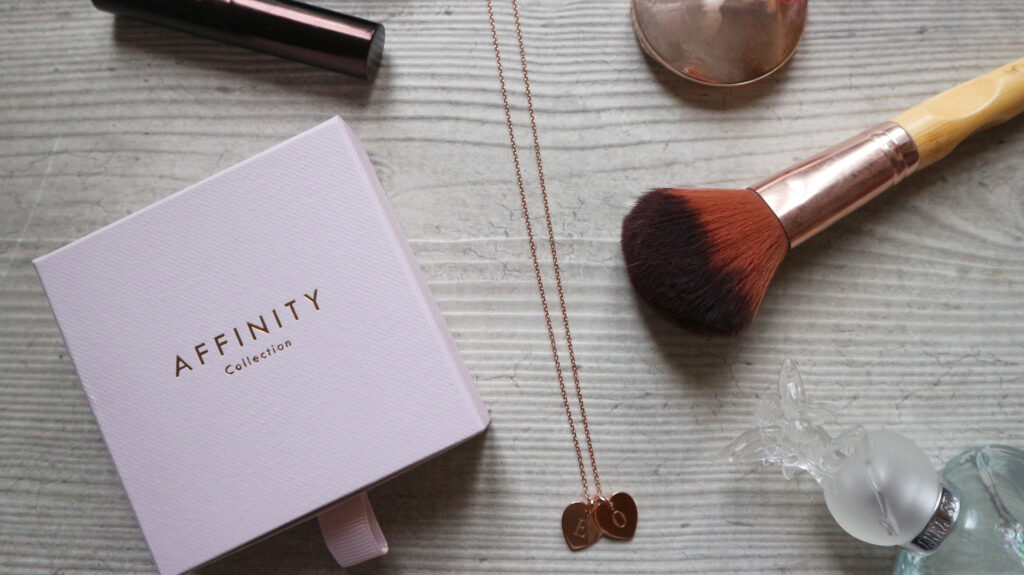 Beautiful Personalised Necklaces
The collection of engraved necklaces from Engravers Guild of London is designed to deliver a beautiful gift experience. We believe that gifts are an important means of expressing a sentiment, conveying an emotion or conveying an acknowledgment, and we want to help communicate those little things that are usually unsaid.
Our collection of personalised necklaces offers some of the leading brands. We are proud to work with award winning European designers, whilst also using our experience to develop our own unique offer.
The Engraving
An engraving carries a meaning beyond the words that are inscribed. Our skilled engravers cutters make an indelible impression to last forever, and so an engraving brings a stronger sense of permanence to a special moment.
We go to great lengths to deliver the highest quality of engraving. We do not use lasers on any of our engraved necklaces, but take the time with diamond-tipped cutters to create a crisp and flowing inscription. The full form of the letters are cut by Engravers Guild, and not just the outline, ensuring that the engraving can proudly last for years.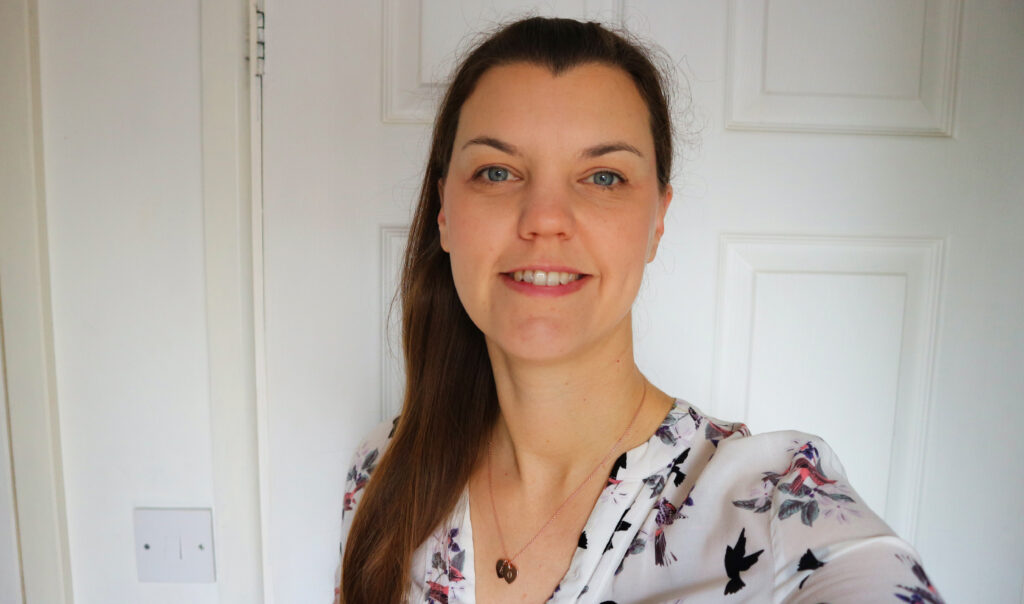 Enter the Giveaway now:
Be quick, it closes at 11:59pm on Wednesday 2nd December!
Win a Personalised Necklace from Engravers Guild
Why not Pin this post for later?: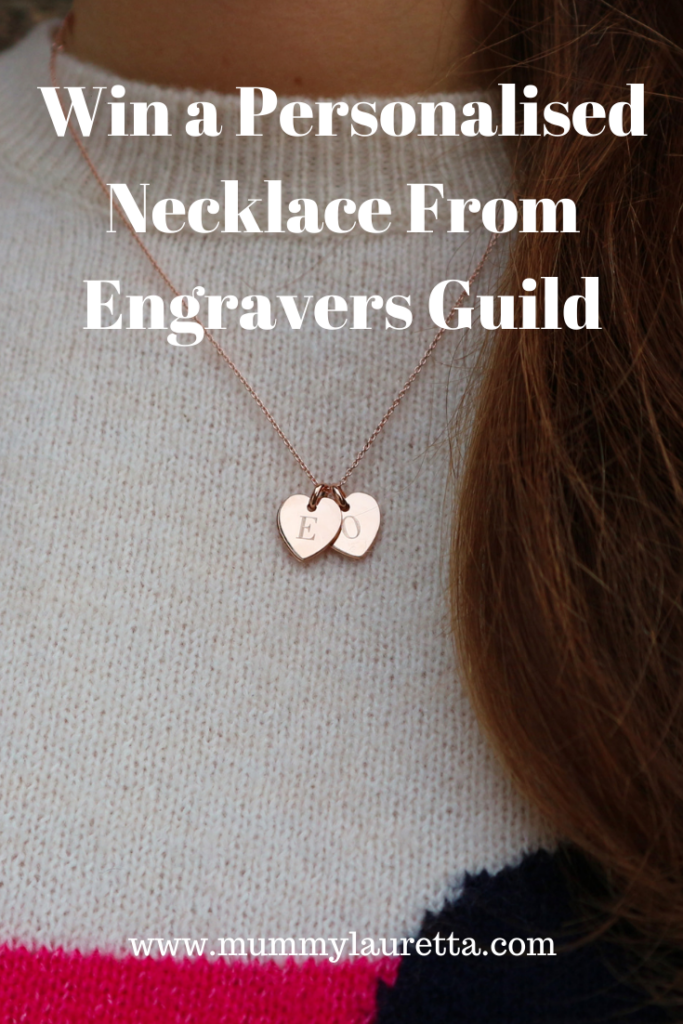 *Disclosure: We were gifted entry to the park in exchange for this blog post and social media promotion. All opinions are as always my own.
If you enjoyed this post you may also like:
The ASKA Maternity Movement Bracelet
A Visit to Winter Wonderland at Conkers
Linking up with #KCACOLS: