I've got another new vegan recipe for you and this one is a lovely treat. My absolute favourite mid morning snack is a cup of herbal tea and a slice of cake. There's nothing better than having a break, sitting on the sofa and enjoying a sweet treat. What if that sweet treat was good for you? I love gingerbread but it's very heavy on the refined sugar and I wanted to reduce this and also make it gluten and dairy free so I created this vegan ginger loaf.
Disclosure: This post contains affiliate links. This means I will receive a commission for any purchases made via the links but it does not cost you any more. Thank you for supporting my blog.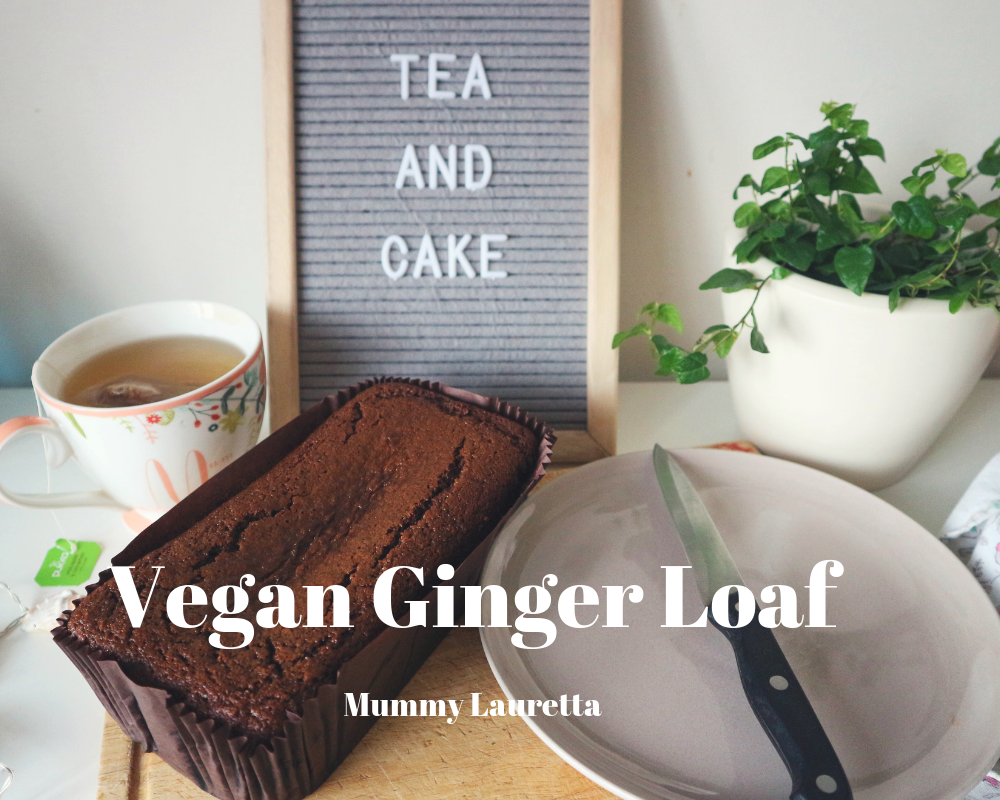 Healthier sweeteners
In this recipe I've substituted the traditional golden syrup and granulated sugar for date syrup, maple syrup and coconut sugar and also added a little apple puree for extra natural sweetness. I've kept in the black treacle which gives the cake it's distinctive dark colour and which is such a wonderful nutrition source in terms of the minerals it provides. Iron, calcium, magnesium and potassium, essential for nerves, muscles, bones, blood and more.
Jump to Recipe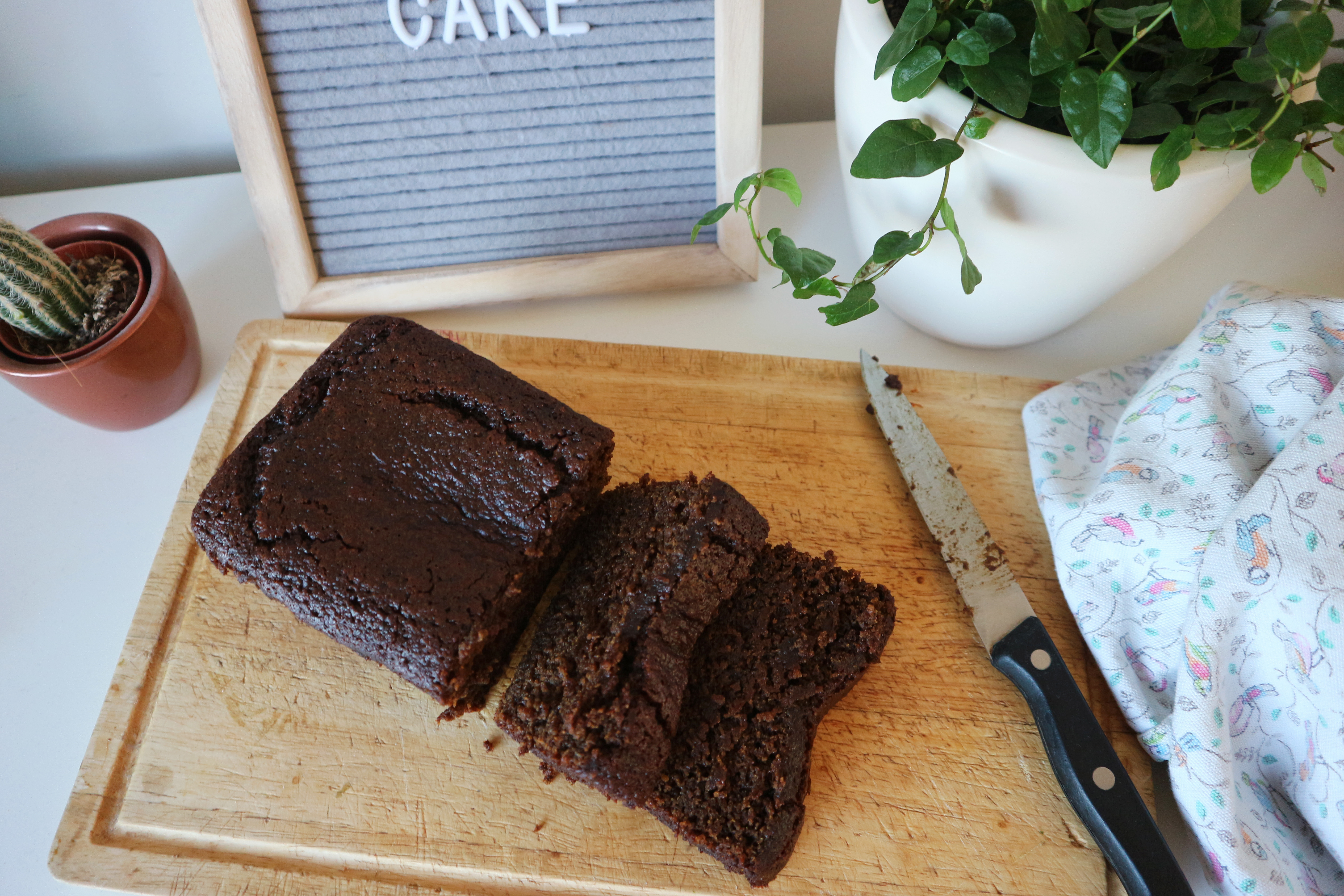 I've been taking part in Veganuary and have been loving trying new recipes and developing new recipes too. I hope you enjoy making this one.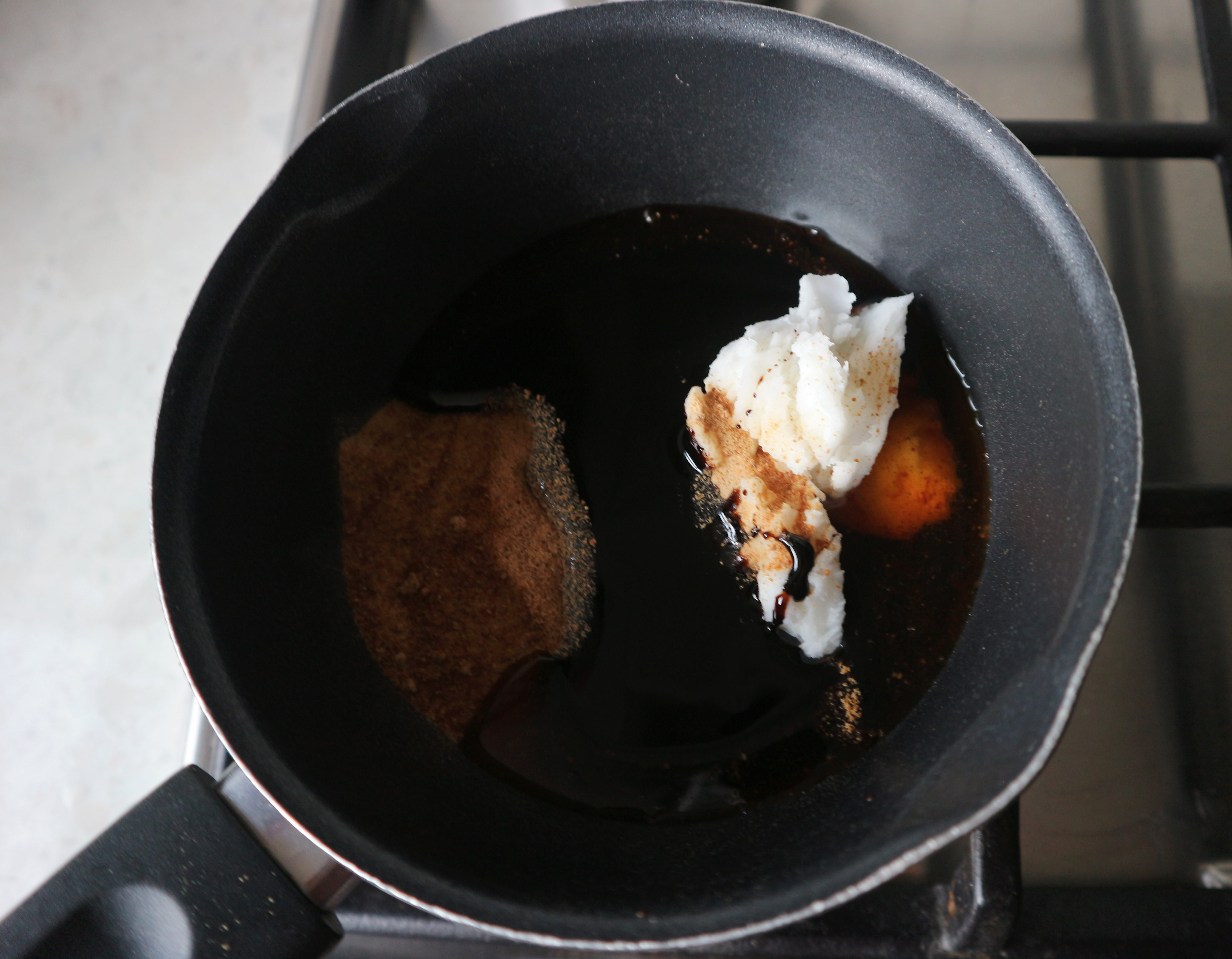 Print Recipe
Ingredients
100g oat flour (I use this one from Ocado but you could also make your own in a food processor)
50g brown rice flour or gram flour
50g ground almonds
1 tsp bicarbonate of soda
1.5 tsps ground ginger
1.5 tsps mixed spice
2 tbsp flax mixed with 6tbsp water
2 tbsp apple puree (I use this one)
100g black treacle or molasses
50g date syrup
45g maple syrup
50g coconut sugar
50g coconut oil
100ml almond milk (unsweetened)
Method
Preheat your oven to 160 degrees (140 degrees fan).  Line a loaf tin with baking parchment or use a cake liner.
In a small bowl or mug mix your flax and water and leave to the side to thicken.
Measure out all your dry ingredients (apart from the coconut sugar) and mix together with a spatula or wooden spoon in a large mixing bowl until everything is well combined.
In a small saucepan measure out the treacle, date syrup, maple syrup, coconut sugar and coconut oil and put on the hob to heat until the oil has melted and the sugar has dissolved.
Add the apple sauce, flax mixture and almond milk to the dry ingredients and then add the melted sugars and oil.
Mix with a hand mixer or wooden spoon until everything is well combined (about one minute). Try not to over mix.
Spoon the mixture into the loaf tin and place in the centre of the oven for 50-55 minutes or until a knife inserted into the centre comes out clean.
Leave to cool for at least 30 minutes and serve with a cup of tea or coffee.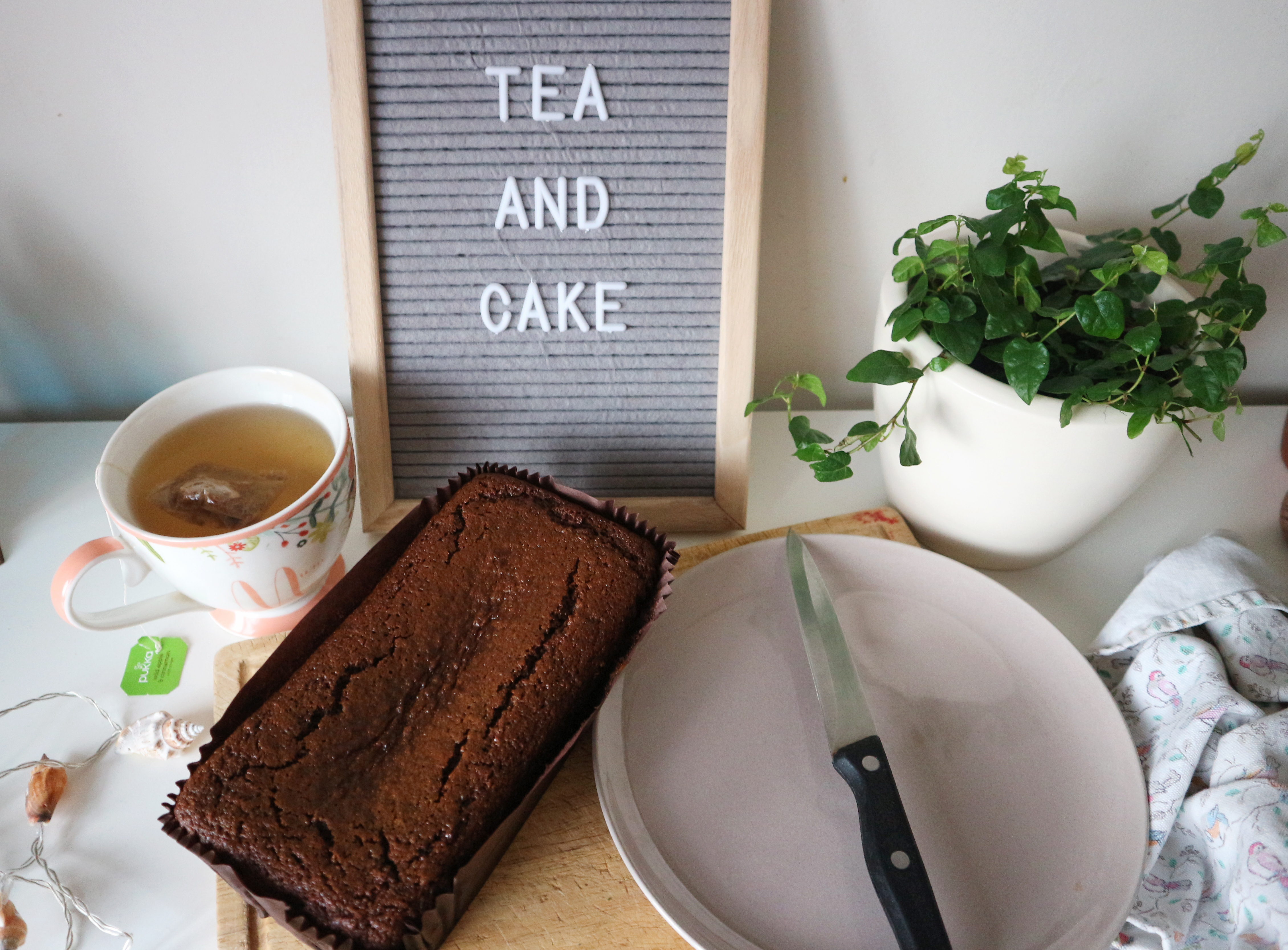 How to store:
Store in a tin or plastic container. The cake will keep for up to five days (if it's not eaten within the first two!).
Equipment you might need:
Ingredients:
If you like this recipe you may also like:
Chocolate Brownie Breakfast Bake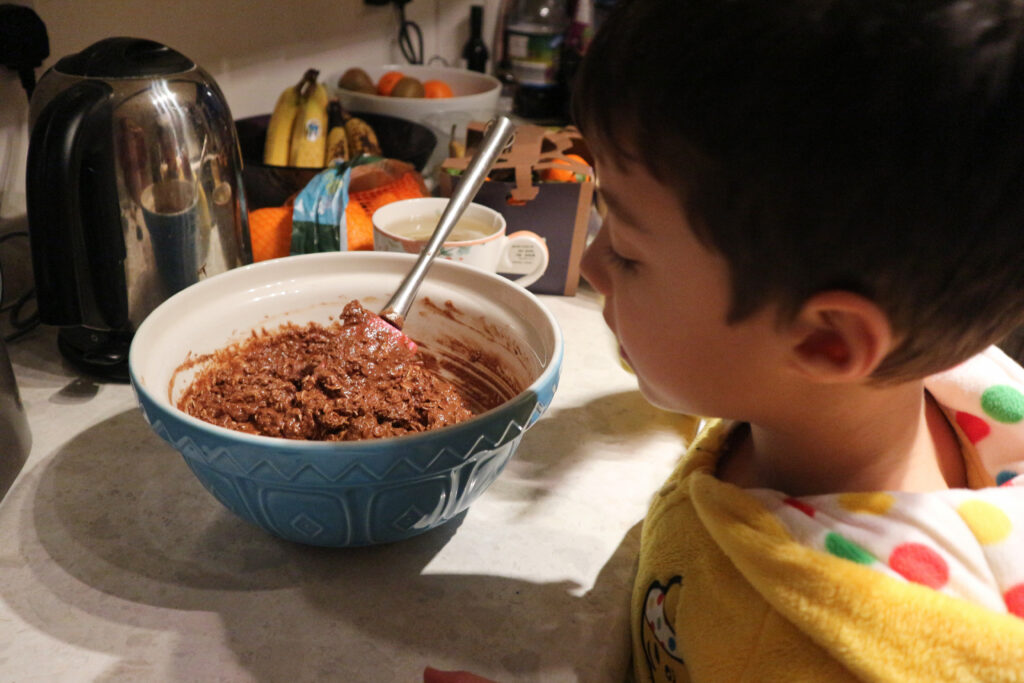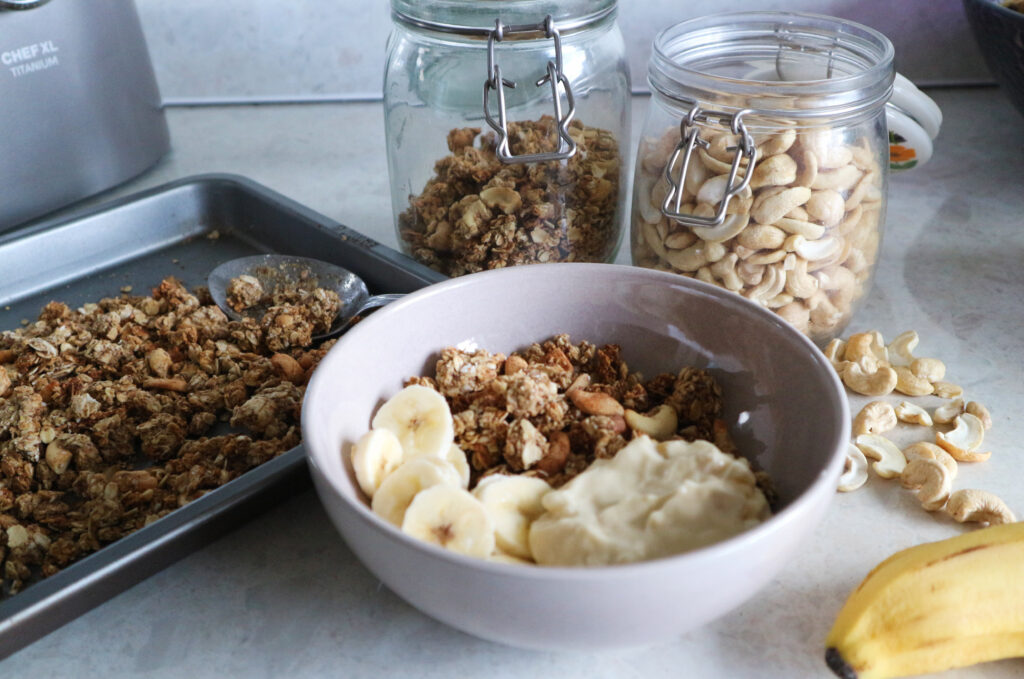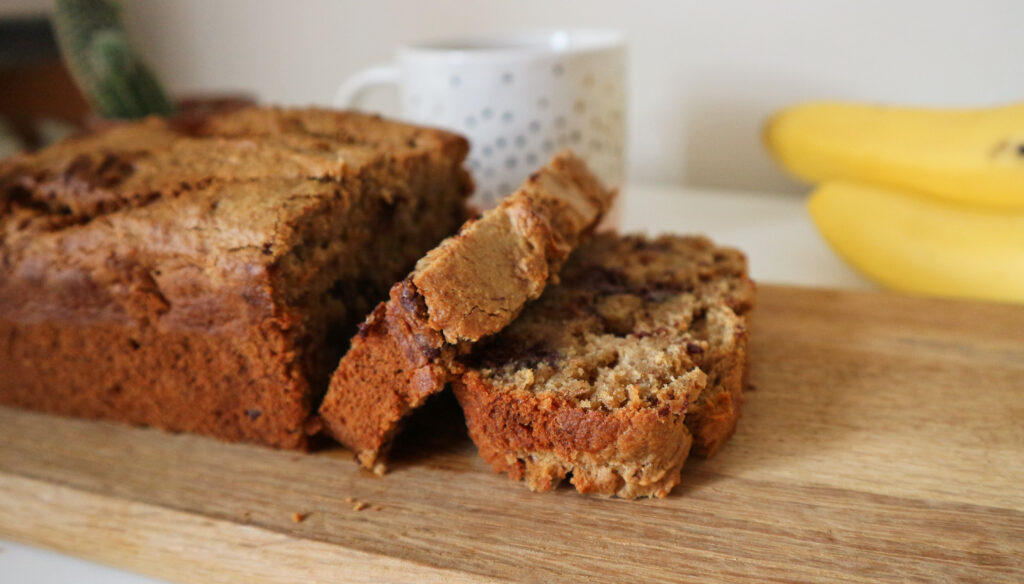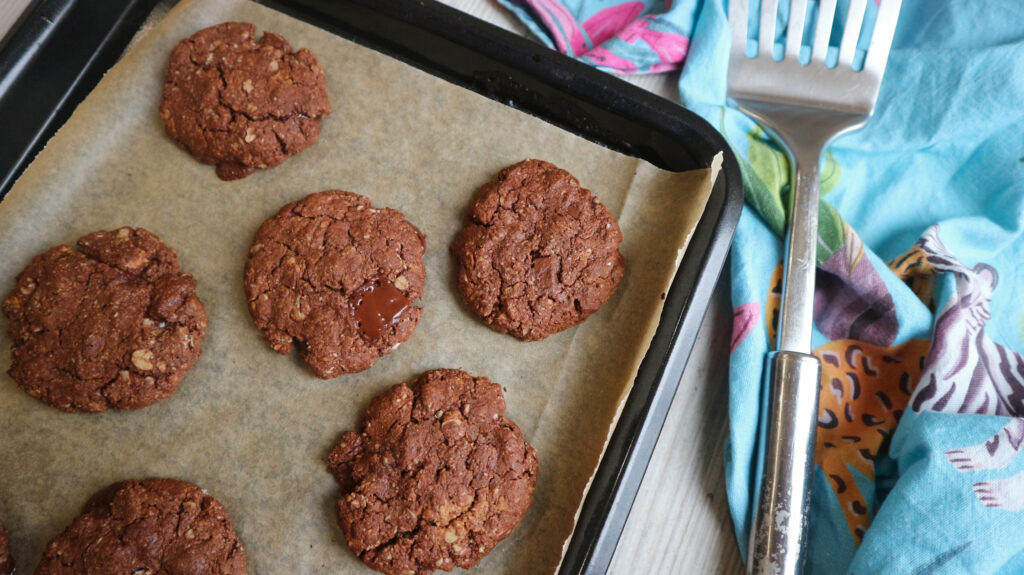 Why not Pin this recipe for later?: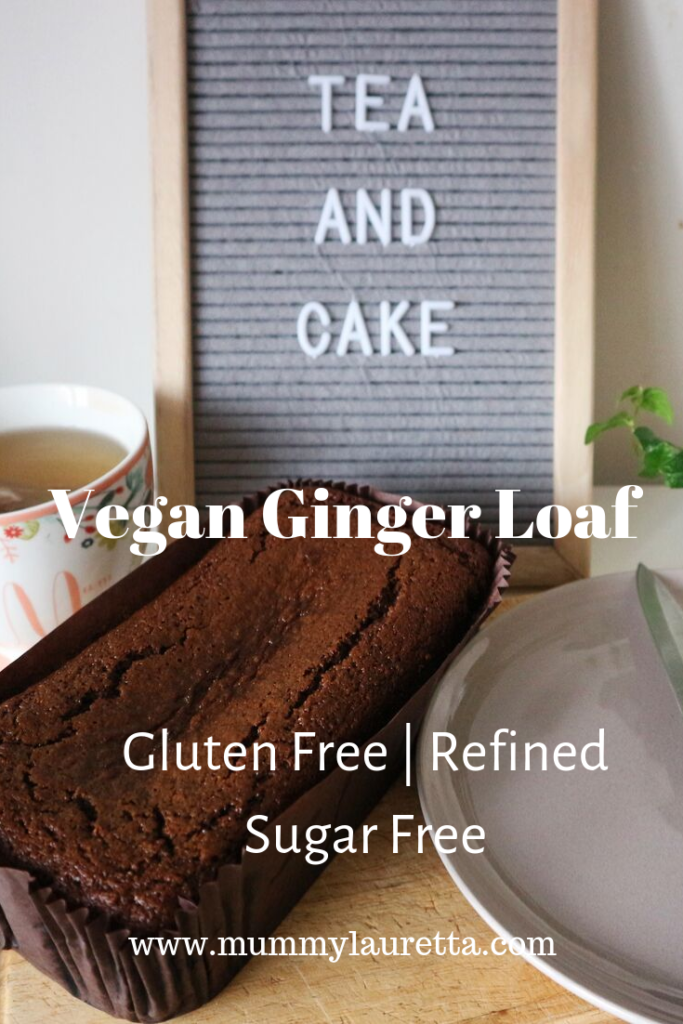 Linking up with #KCACOLS:
& #CookBlogShare here: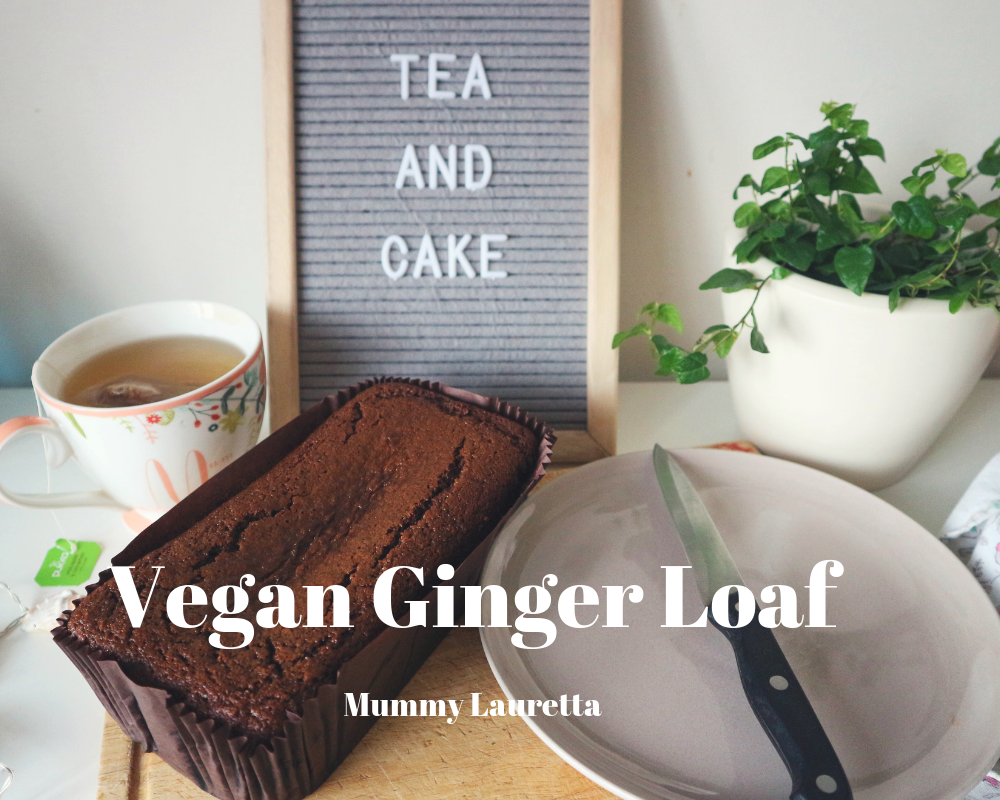 Vegan Ginger Loaf
A healthy twist on the tradition ginger cake using non refined sugar
Ingredients
100

g

Oat flour

50

g

Brown rice flour

50

g

Ground Almonds

1

tsp

Bicarbonate of soda

½

tsp

Ground ginger

½

tsp

Mixed spice

2

tbsp

Milled flax mixed with 6 tbsp water

2

tbsp

Apple puree

100

g

Molasses or Black treacle

50

g

Date syrup

45

g

Maple syrup

50

g

Coconut sugar

50

g

Coconut oil

100

ml

Almond milk

Unsweetened
Instructions
Preheat your oven to 160 degrees (140 degrees fan).  Line a loaf tin with baking parchment or use a cake liner.

In a small bowl or mug mix your flax and water and leave to the side to thicken.

Measure out all your dry ingredients (apart from the coconut sugar) and mix together with a spatula or wooden spoon in a large mixing bowl until everything is well combined.

In a small saucepan measure out the treacle, date syrup, maple syrup, coconut sugar and coconut oil and put on the hob to heat until the oil has melted and the sugar has dissolved.

Add the apple sauce, flax mixture and almond milk to the dry ingredients and then add the melted sugars and oil.

Mix with a hand mixer or wooden spoon until everything is well combined (about one minute).  Try not to over mix.

Spoon the mixture into the loaf tin and place in the centre of the oven for 50-55 minutes or until a knife inserted into the centre comes out clean.

Leave to cool for at least 30 minutes and serve with a cup of tea or coffee.

Store in a tin or plastic container. The cake will keep for up to five days