I'm not a domestic goddess. I'm not one of those people that enjoy cleaning. I try to keep our house as clean as I can but it's a chore to me and I don't get excited about it. Having said that, we were given the chance to try out and review the VAX ONEPWR Blade 4 Cordless Vacuum. I was so delighted and here's why: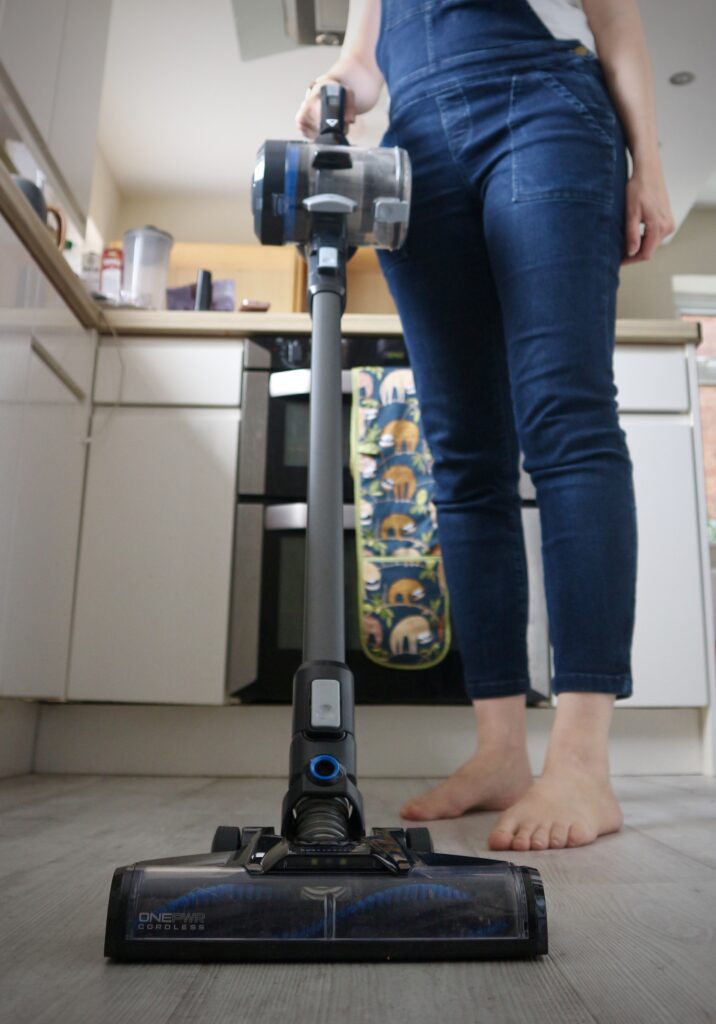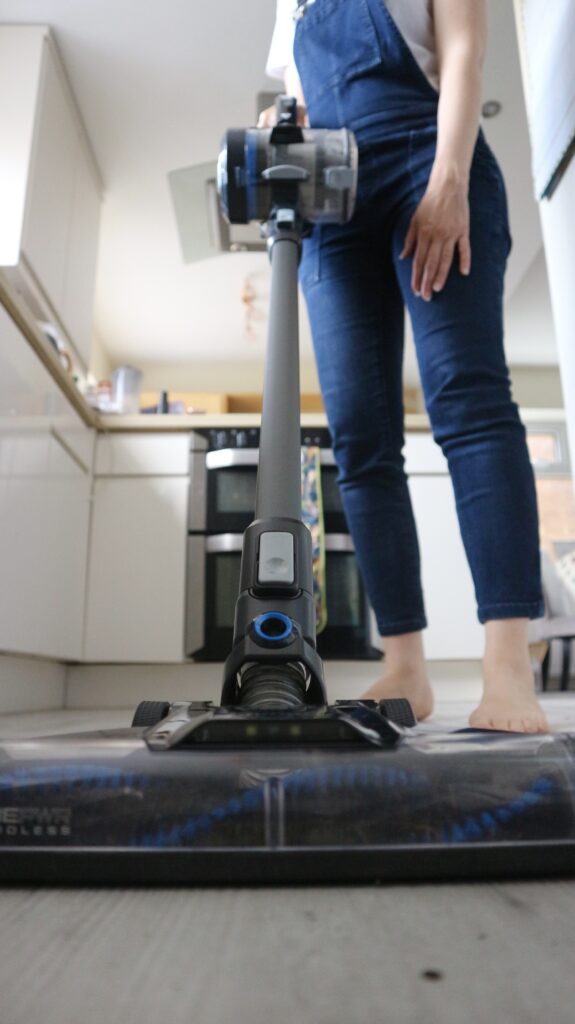 Our old vacuum
If I remember right we were bought our old vacuum in 2006 by my grandparents when my partner and I moved into our first flat together. It's from one of the leading brands and has served us well over fifteen years. However, on carpet it had stopped performing well and seemed to never get all the dust and hair up. We moved into our current house in October 2019 and the carpets here are shorter pile than in our old house. My long hair is very visible on them and I would have to crawl around on my hands and knees using one of the tools and scrub the carpet back and forward to get the hairs up. It also feels really bulky now and is heavy to carry up and down the stairs.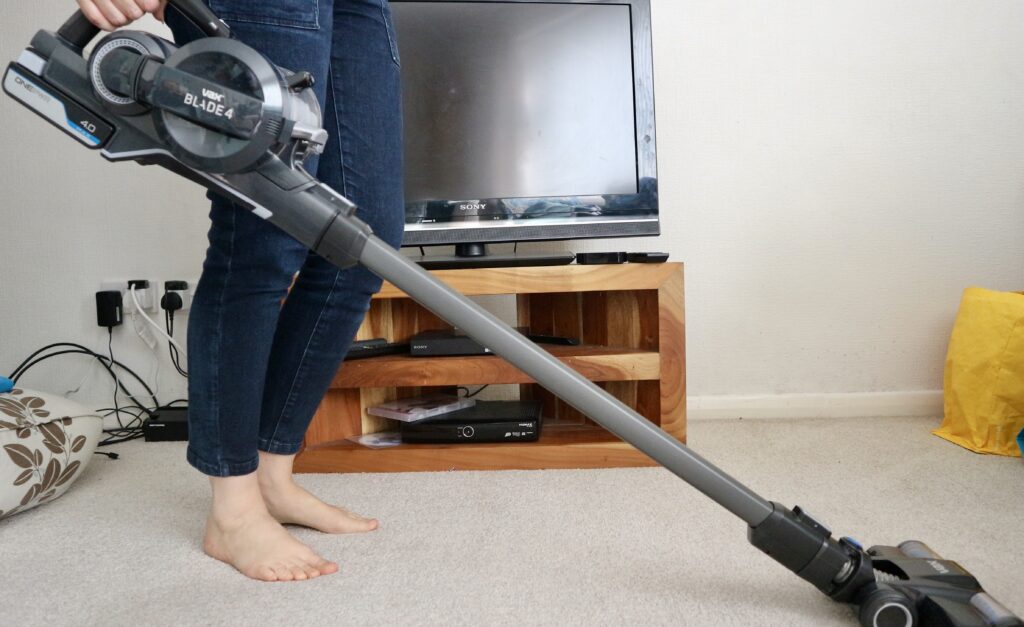 The VAX ONEPWR Blade 4
The first time I used the VAX ONEPWR Blade 4 Cordless Vacuum I was immediately impressed. The vacuum sucked up my hair from the carpet with ease using the boost and the rotating dusttracker. Not only that but it seemed to pick up much more dust than the old vacuum and the carpets look cleaner than they were when we first moved in! This is because the rotating bristles move the carpet fibres and the dirt/hair on top meaning they pick up more. There is also a LED lights whilst the boost is on so you can see more easily the dirt you need to clean.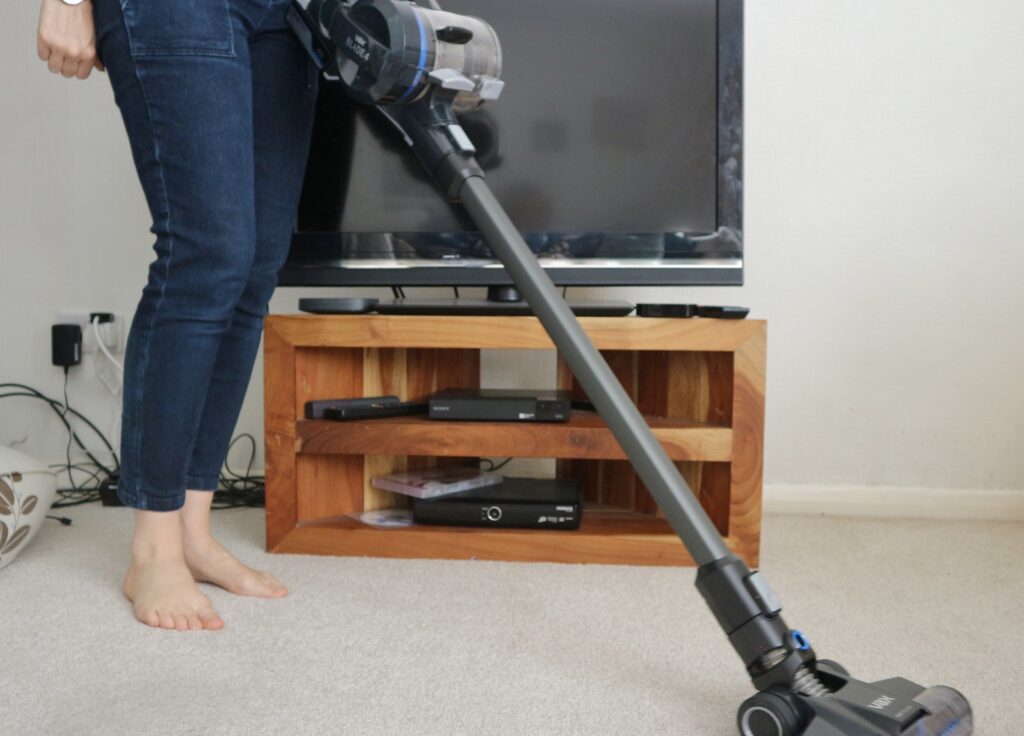 The Cylinder & Battery
The main part of the vacuum weighs in at 3.1kg which is great for someone like me without a lot of arm strength! The battery takes about three hours to charge and gives 45 minutes of cleaning. There is an indicator to tell you how much battery life is left. It clicks in and out of its holder by pressing in two buttons, one of either side of it. The cylinder is really simple to empty and clicks in and out from the handle easily.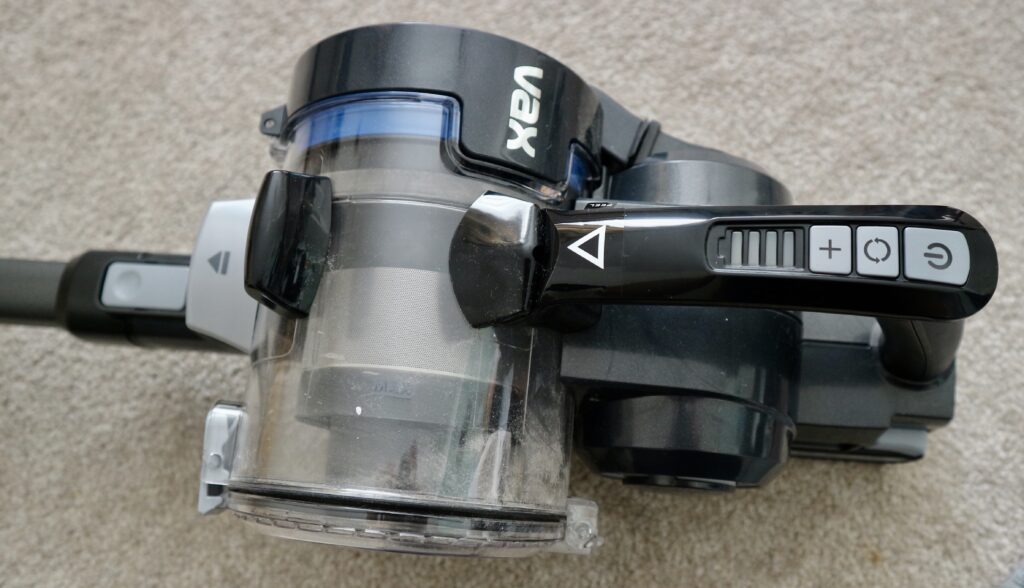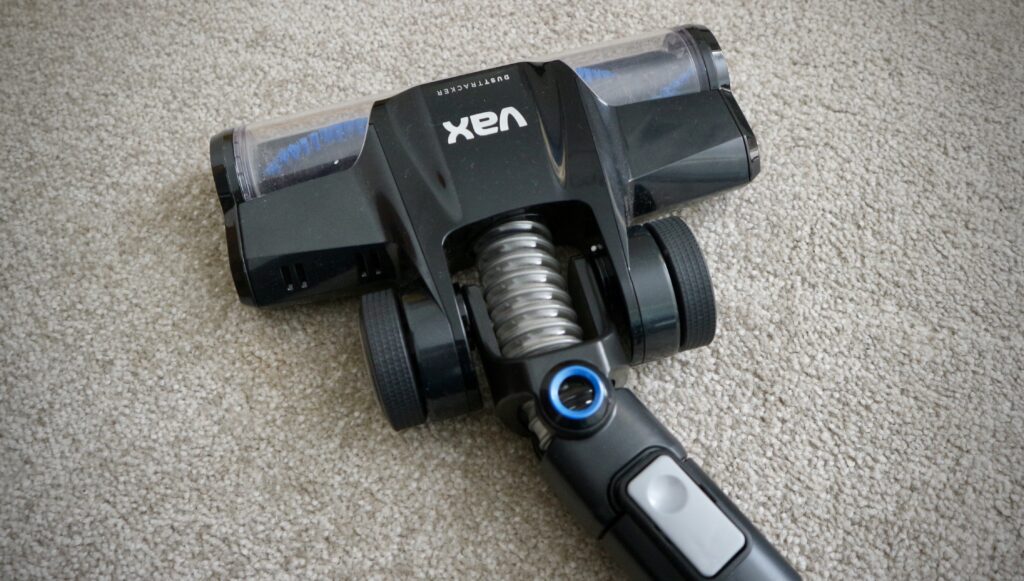 The Stairs
Hoovering the stairs is now so much easier because we don't have to have the vacuum plugged in at the bottom of the stairs and only be able to get so far up before having to unplug it and plug it in again that the top of the stairs. I used both the hand held tool and the floorhead to the give the stairs a really good clean.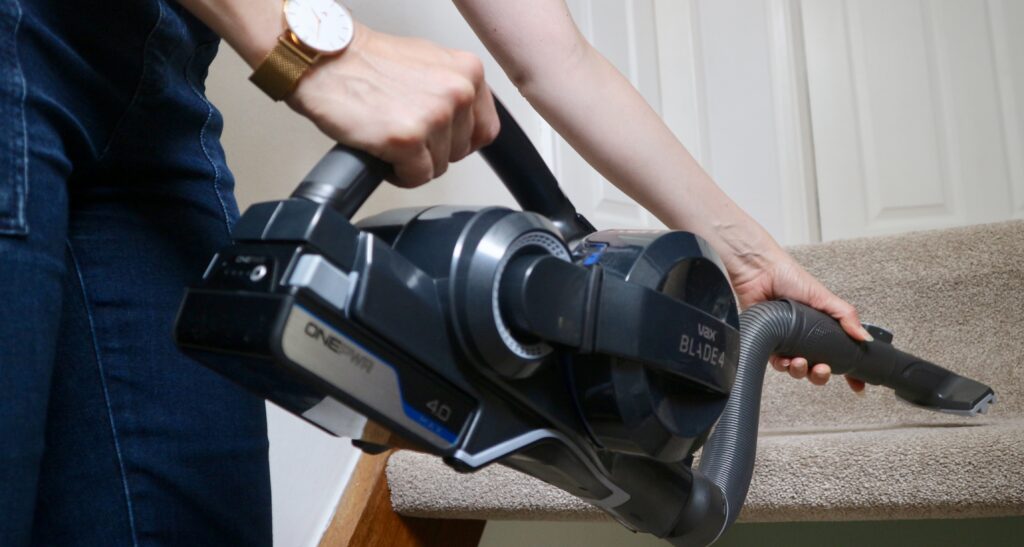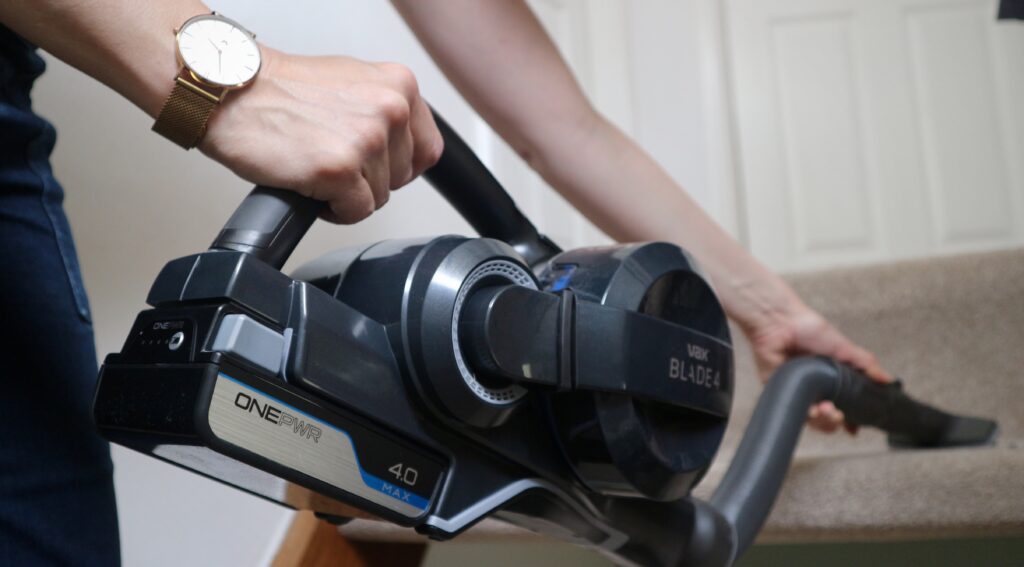 The Verdict
We would definitely recommend this vacuum. We were super impressed with its cleaning ability and the amount of dust and hair it picks up. We are a pet free home so this model is perfect for us. The battery charges quickly and gives 45 minutes of cleaning which is enough for us to go round the whole house. This is the first cordless vacuum we've had and I love not having to plug and unplug the vacuum when you move from one room to another and I especially like the way the that floorhead moves easily from side to side enabling you to get into every angle and corner. It's also so simple to move from carpet to hard floor and back again.
The cylinder is a lot smaller than our old vacuum which means that it needs to be emptied a lot more often but I don't mind that too much. It's really easy to click off and back onto the handle. The main part of the vacuum doesn't feel too bulky even when you use the smaller tools. Finally the most important part is that it actually got me excited about cleaning for a little while! You can see some video of me talking about the VAX ONEPWR Blade 4 Cordless Vacuum in my Instagram story highlights under "Unboxing".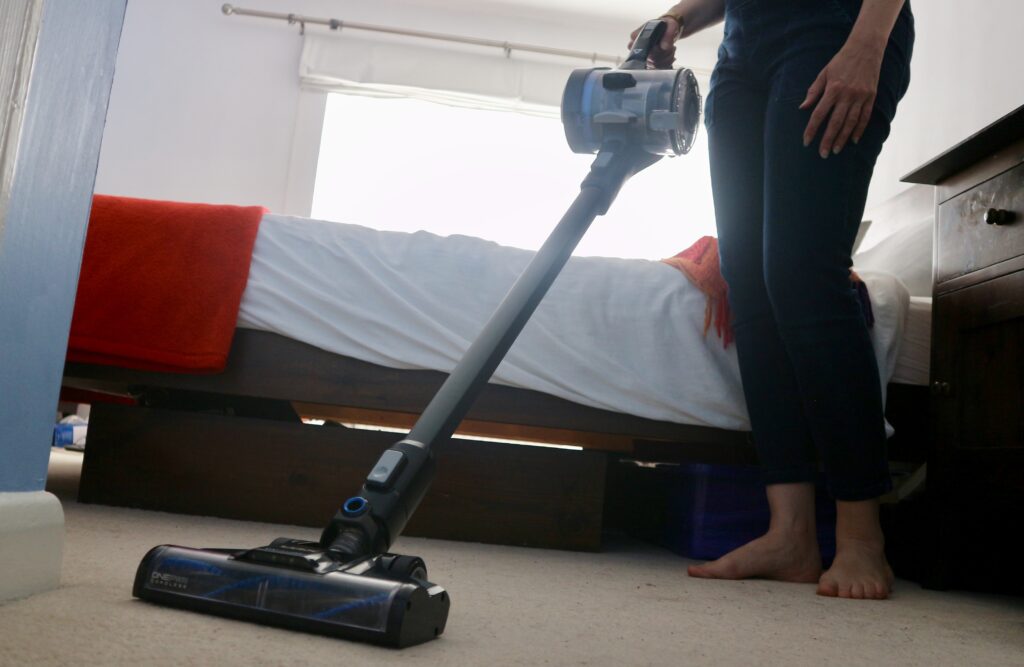 More information on the VAX ONEPWR Blade 4 Cordless Vacuum:
The Vax Blade 4 Cordless Vacuum Cleaner is powered by the revolutionary ONEPWR 4.0Ah battery, our interchangeable battery technology and our best ever Vax CoreTM controlled brushless motor. Exceptional Cleaning PerformanceThe Vax ONEPWR Blade 4 is proven to clean carpets better than the UK's top 3 best-selling cordless vacuums*. That's the cleaning performance of the UK's best-selling corded uprights** in the freedom of a cordless vacuum.
* UK market data, Jan 2020 – Dec 2020 (by sales volume), when tested in boost mode on carpet according to IEC 62885-4:2020 part 5.3.** UK market data, Jan 2020 – Dec 2020 (by sales volume), when tested in boost mode on carpets and hard floors according to IEC 62885-2:2016 parts 5.2 and 5.3.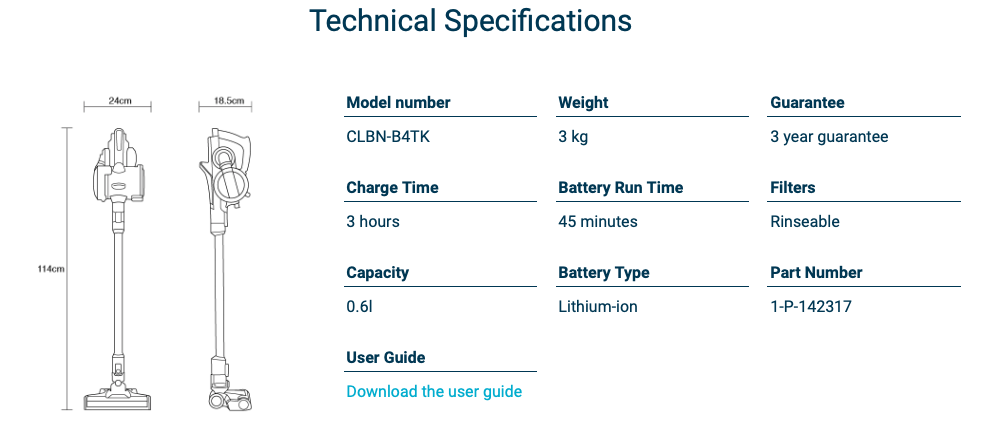 Features:
Fast Charge
Removable Bin
Lightweight and Innovative Design
DustTracker LED Headlights
Vax Brushless Motor
DustVault Technology
Included:
VAX ONEPWR Blade 4
Powered Floorhead
ONEPWR Charger
4.0Ah Battery
Wall mount
Soft Bristle dusting brush
On board crevice tool
Crevice tool caddy
What's in the free toolkit?:
Flexi crevice tool
Tough dirt tool
Textile tool
Stretch hose
*Disclosure: We were gifted these items in exchange for this blog post and social media promotion. All opinions are as always my own.
If you enjoyed this post you may also like:
Dreaming of Home Improvements – My Top Five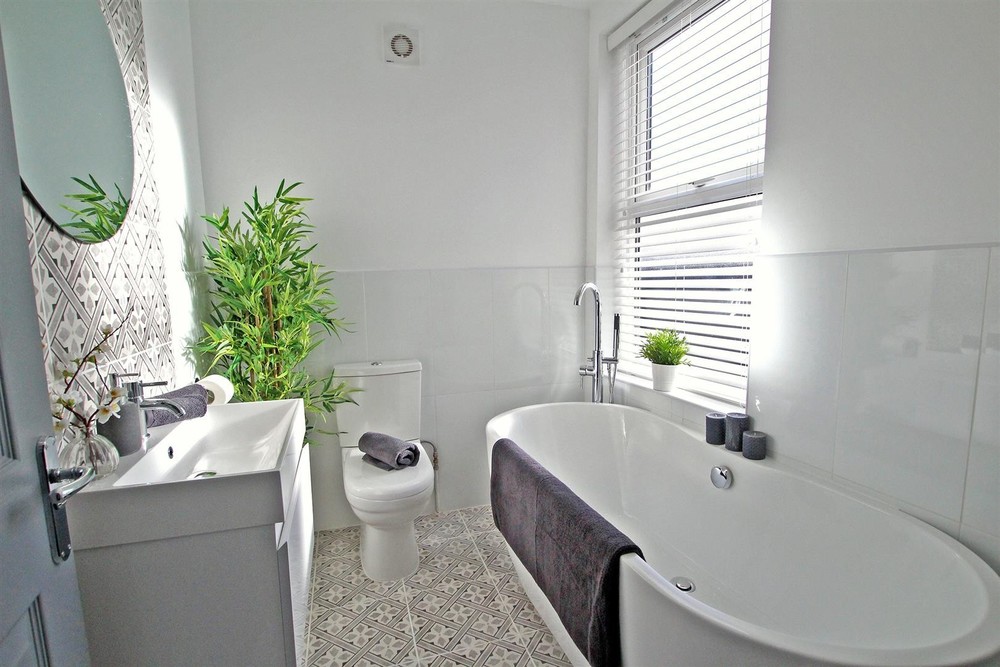 Maintaining a Garden in a Busy Family Home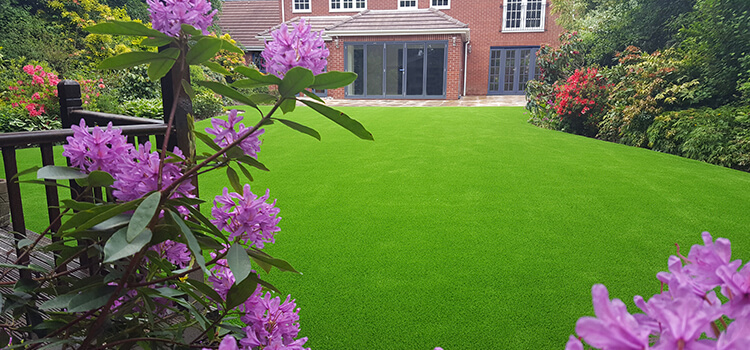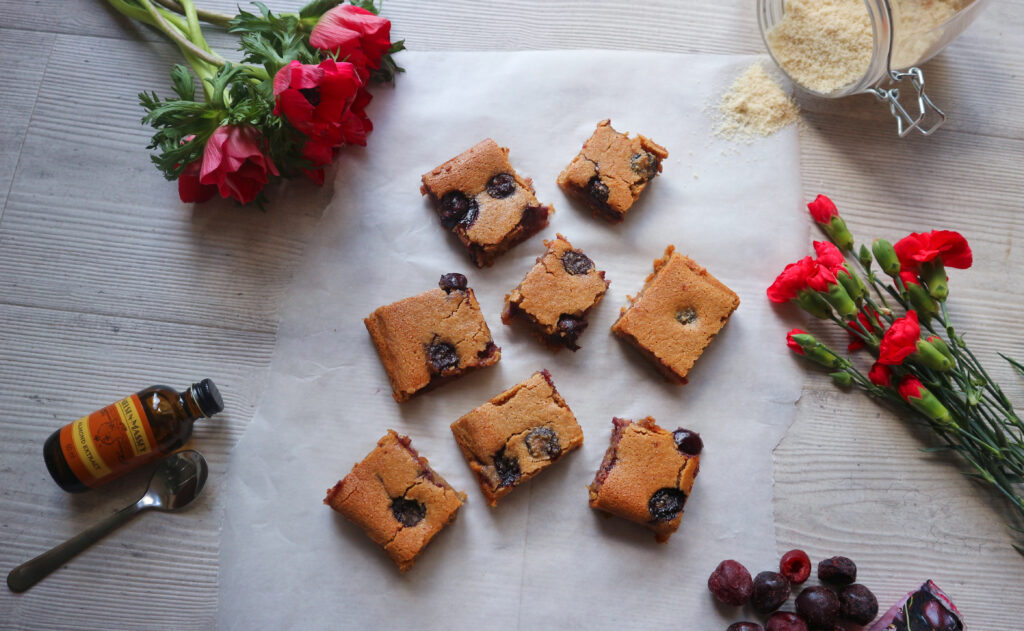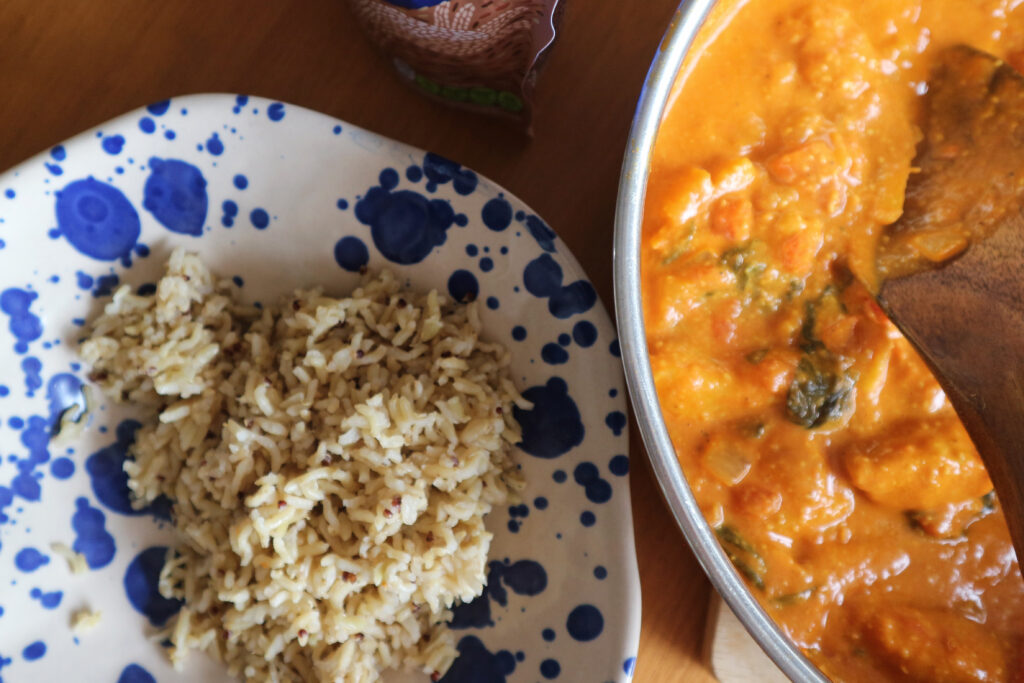 Linking up with #KCACOLS: