I've been using the Siblings Project hashtag for quite a while on Instagram so I'm really excited to be starting our own photo project on this blog to celebrate our boy's relationship. The twin bond is the most amazing thing to watch. They're inseparable, best friends, best brothers, they make each other laugh but they annoy each other too like other siblings do. These two just seem to get closer and closer. For example, on Thursday I took Ethan for a hospital appointment. We took Oliver to the school gate and before I could even say bye to him, Ethan had grabbed him round the neck to cuddle him and gave him a kiss on the cheek saying "Bye Ollie, see you later!"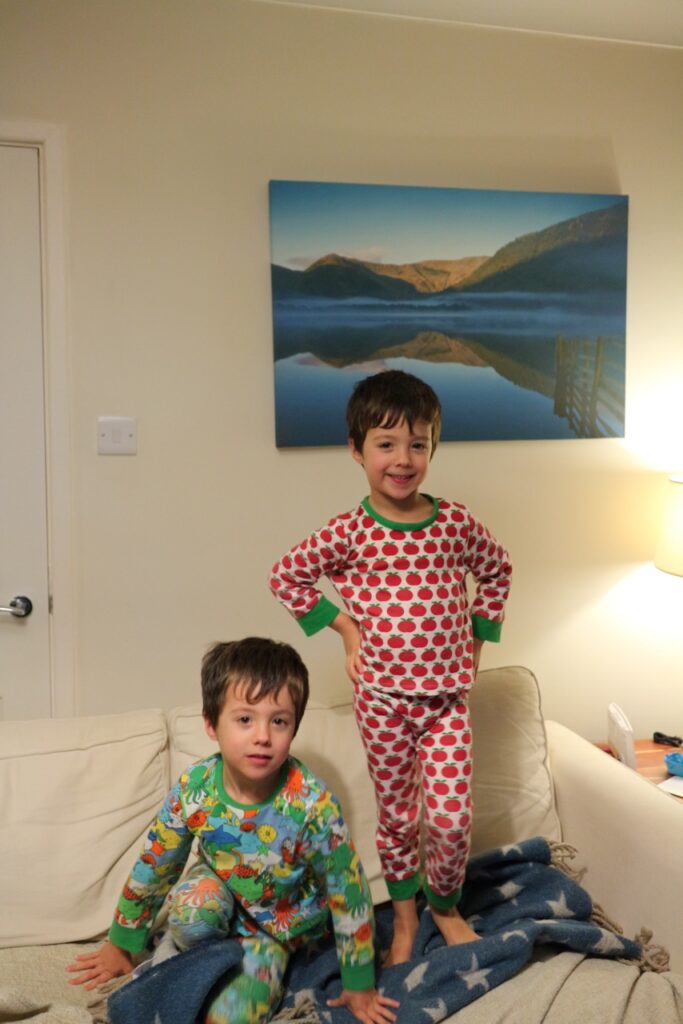 Twin Bond
Don't get me wrong, they have their moments but they just play so well together now, most of the time they share, they role-play, they cuddle. It took so long for it to be like this, there was the biting stage and the hitting stage, I couldn't leave them alone for even a minute, I never got anything done, I felt like the referee all the time. I used to say they couldn't live with each other but they couldn't live without each other. Now there is the odd scuffle most days but then the next second, they're play fighting or asking each other things! I think the fact that they are separated for part of the day at school means they miss each other and so they're happy to see each other at the end of the day.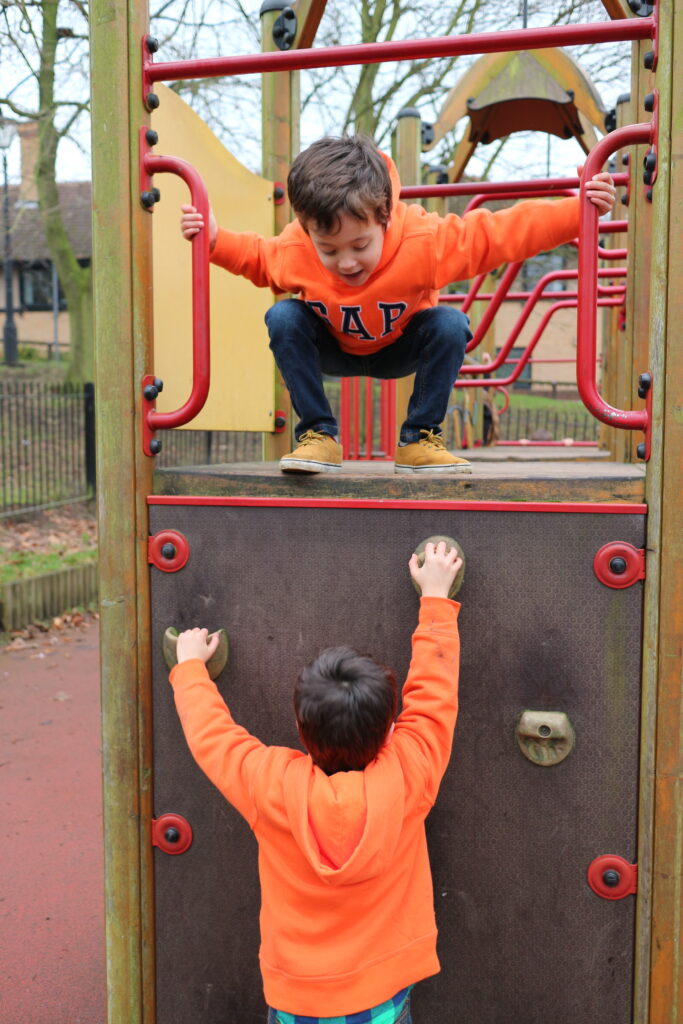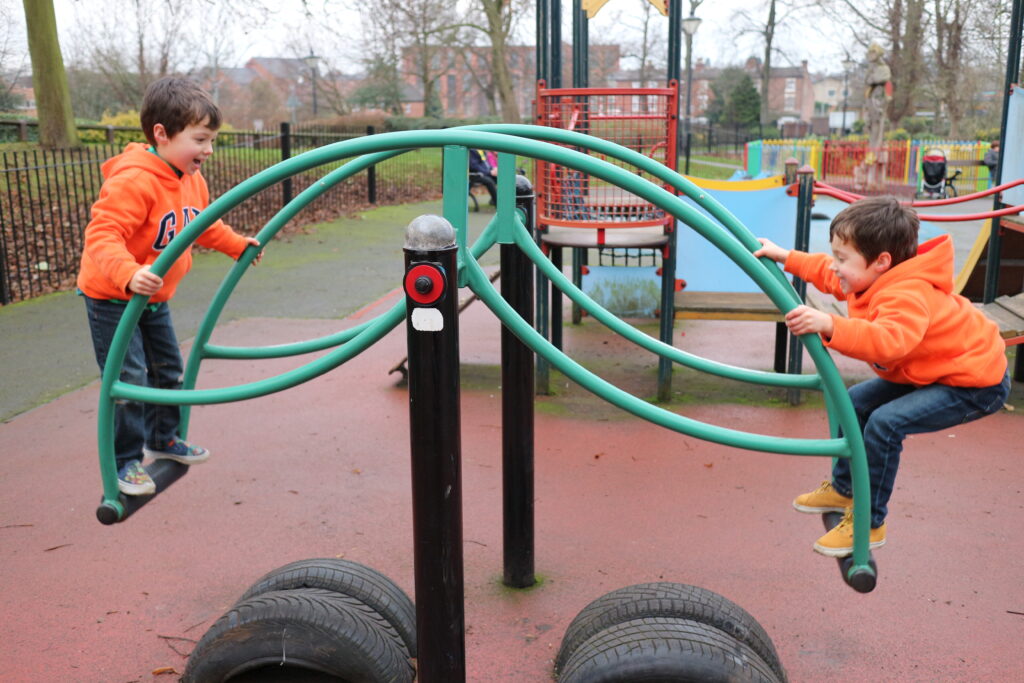 Weekend Fun
These photos were taken over an afternoon and evening last weekend.  We went to the park with their bikes and stayed for an hour in the playground.  In the evening I made pizza and we ate on the sofa as a treat and watched a Disney film.  They then had their usual "mad half hour" after dinner of play fighting and playing babies on the sofa.  They made a total mess but even though I was despairing of having to tidy the throws once again, I just couldn't bring myself to stop them because they make me laugh!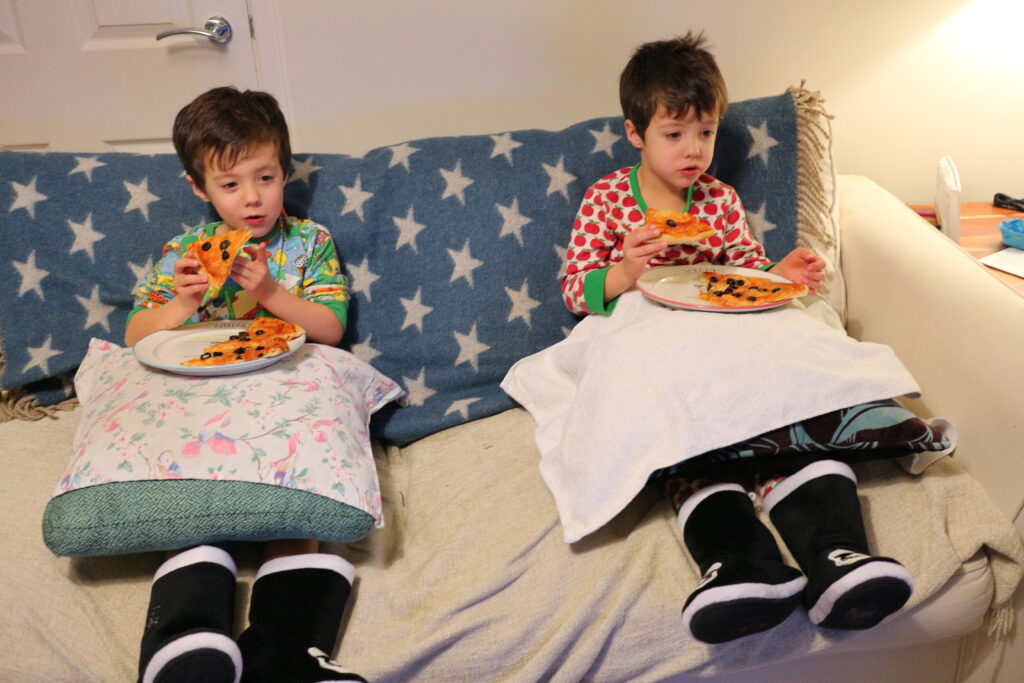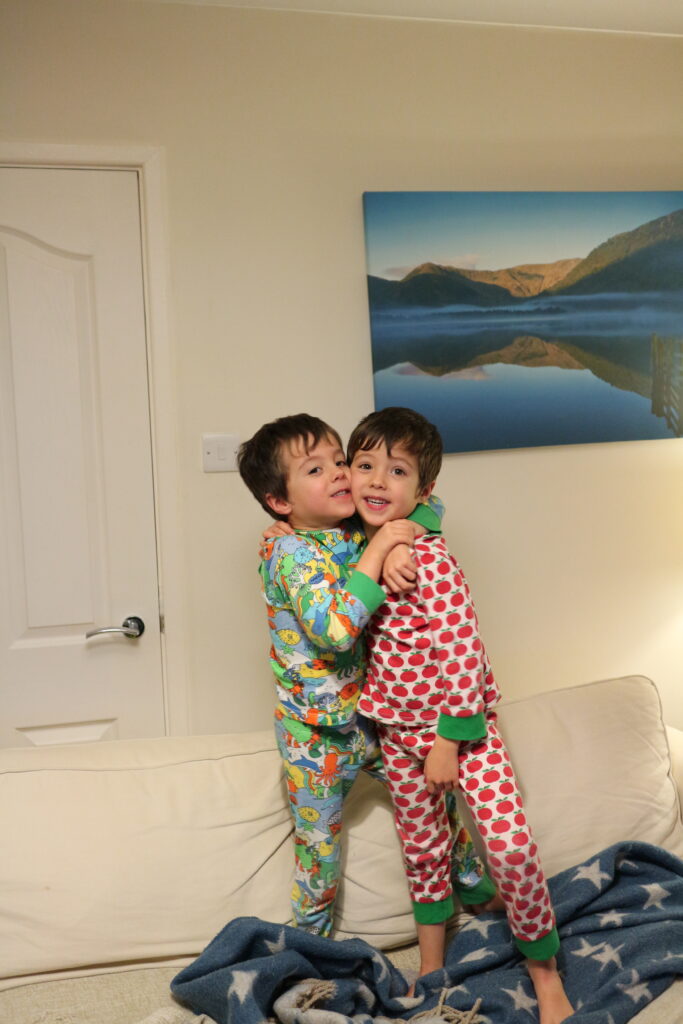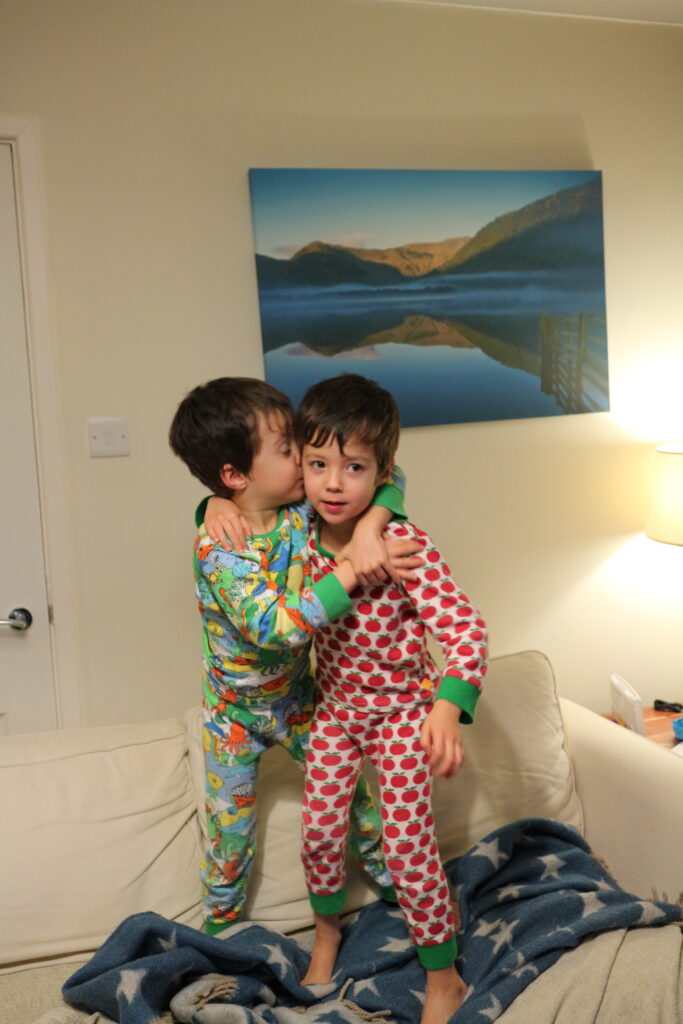 I'm looking forward to sharing these monthly photos of our boys. Hopefully it will be something that they will enjoy looking back at in the future.
I'm linking up with Lucy, Katie, Carie, Keri-Anne, Donna, Natalie and Amber so head over to their sites to have a look at their monthly siblings photos too.
You can also see our family photos from this month here.