We've had a great few weeks with the boy's birthday and preparations for Christmas. This time last month we only had five days to go until the boy's birthday and as I write this there are only 10 days left until Christmas.  They're so excited that Santa is going to bring them a bike and I can't wait for the school holidays.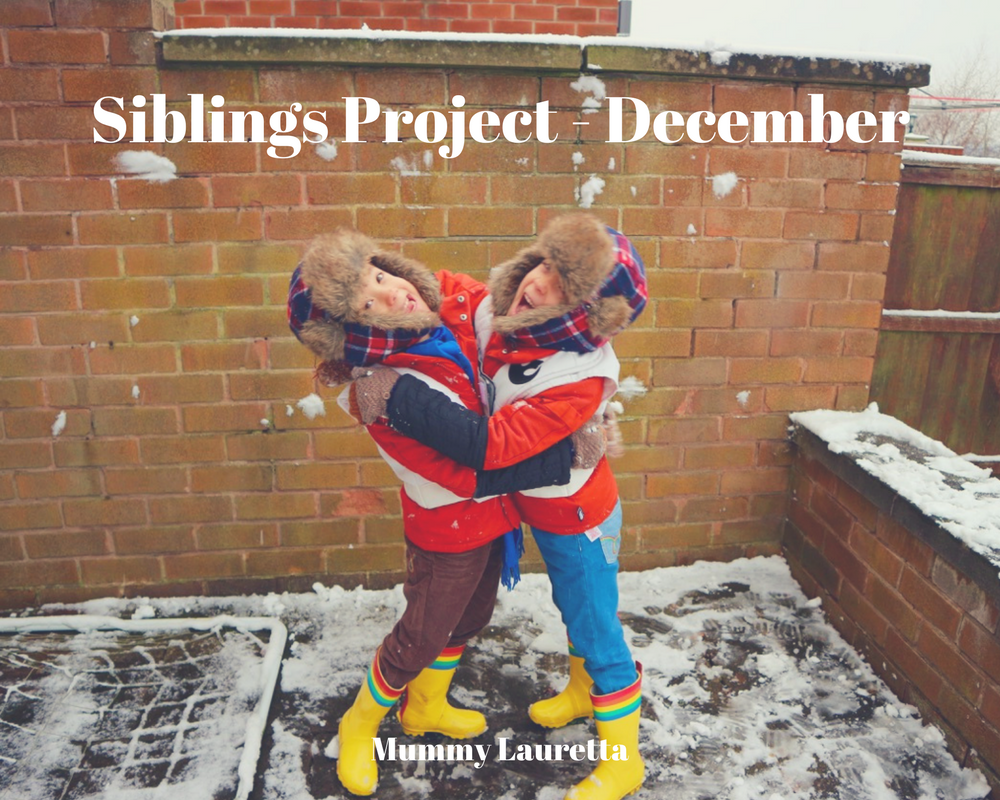 The boys had a brilliant birthday, you can see photos and video from the day on my Snapshots & Scenes post for November here.  Since then it's all been about the countdown to Christmas, opening Advent Calendar doors, going to the Christmas market in our town and seeing the lights switch on, writing to Santa, putting the tree up, the nativity play at school (Ethan was a King and Oliver a tax man) and the school Christmas disco. Here is a video from last weekend when it snowed and we got all festive:
This month's photos are from last Sunday when we had a little bit of snow. Unfortunately there wasn't enough to build a decent sized snowman but the boys enjoyed half an hour chucking it around and making lots of footprints on the grass.  What could be more Christmassy than ending the year with photos in the snow?
Here's a look back at their year in pictures. I'm so glad I started doing this photo project, it's so amazing to see how they've grown and changed over the last twelve months. The beginning of the year was quite tough with Ethan being ill and then Chicken Pox hitting at Easter but from summer onwards we've had some great times.  I can't wait to see what next year will bring.