It only seems like a moment since I was writing August's Siblings Post. The boys were away having an amazing time in Italy and I was looking forward to having a week at the seaside with them and bringing them home.  The last four weeks have seen sun, sea and sand in Italy contrasted with coming home to our mixed British weather and back to school at the beginning of September.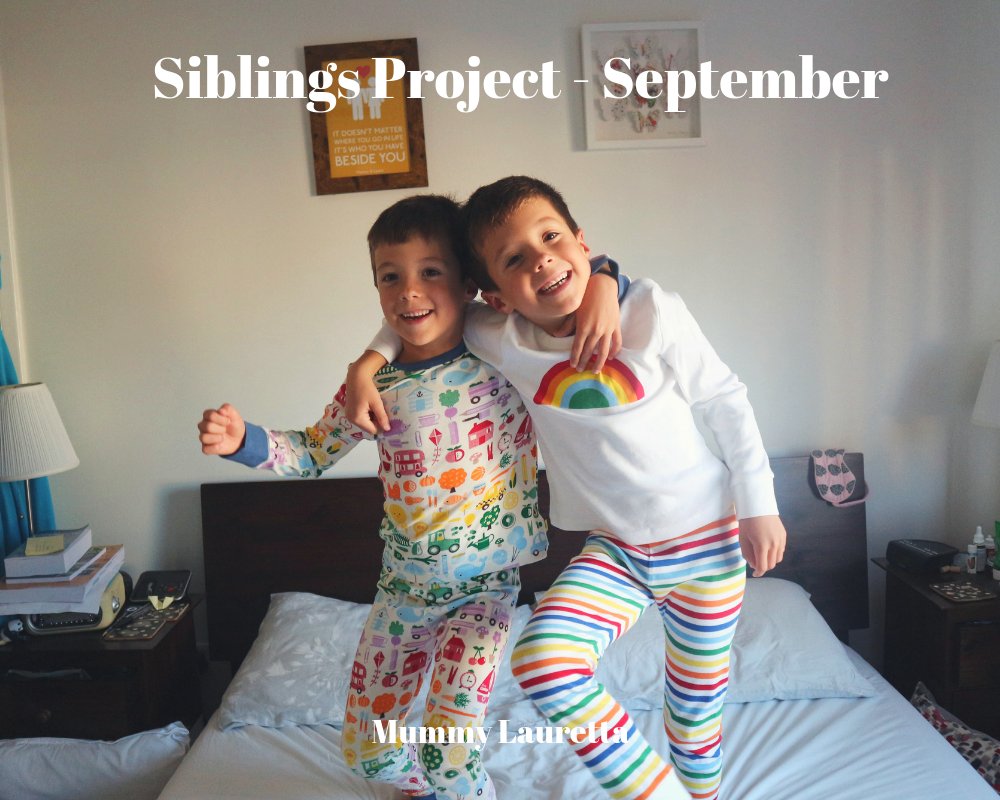 It's crazy to think that the boys are now in Year 2, the oldest in Key Stage 1. They were more than happy to go back to school and see their friends. I just wasn't ready for the summer to be over and was hoping for a bit of an Indian summer like we sometimes get but it seems it's not going to happen this year. We've had a few battles with reading so far especially with Oliver and Ethan has been showing the most signs of being tired and moody. The boys are already all talk of Halloween, their birthday in November and Christmas so we have lots of things to look forward to.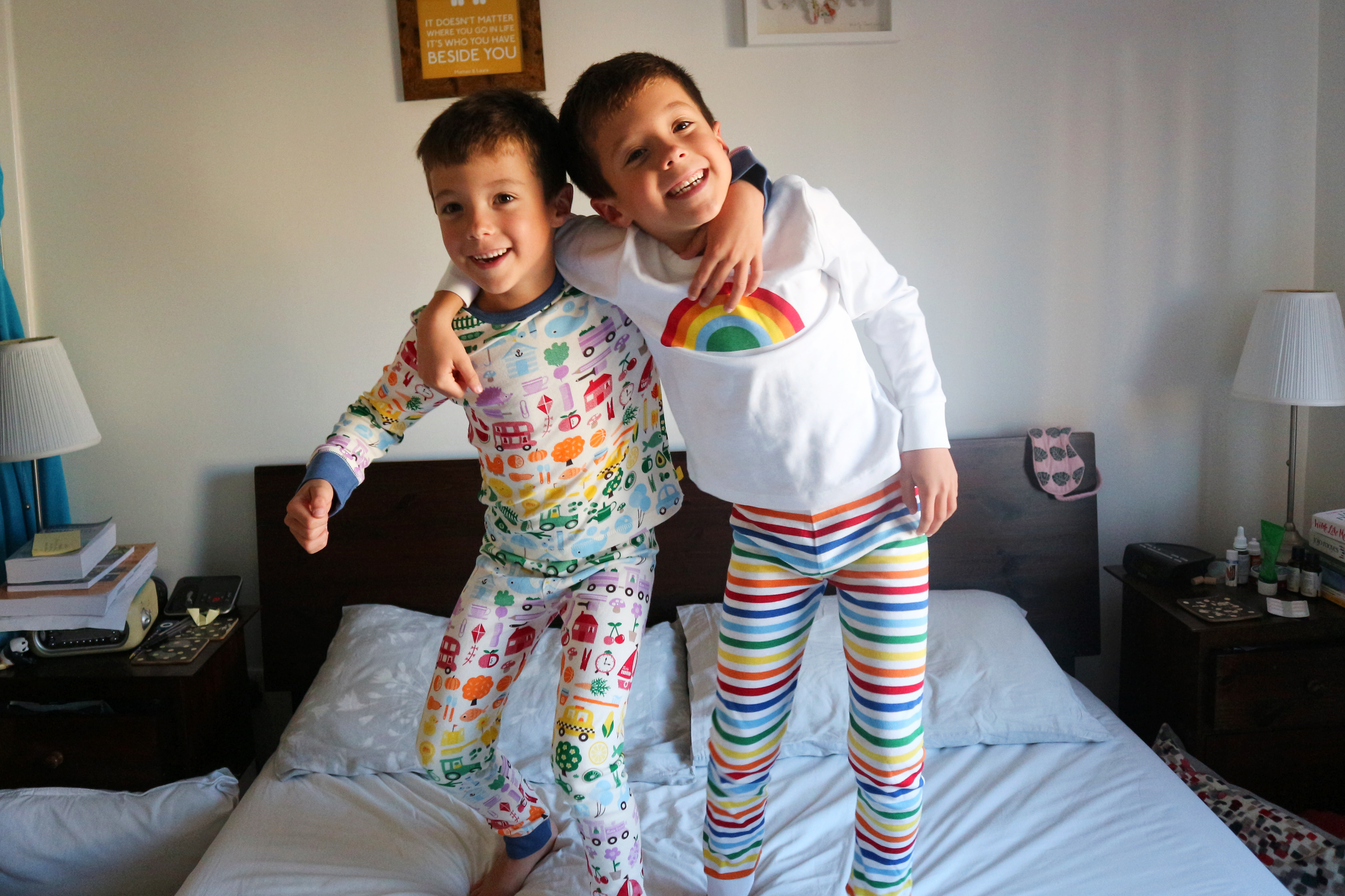 I took this month's main photos on the evening of the 7th September when the boys had put long sleeve and trouser pyjamas on for the first time in months. Their legs have grown so much this year, they seem to have shot up in height, don't they look so tall here?! I think they look great in these stashed pjs from Little Bird by Jools at Mothercare (although these will be the last they have as the range no longer goes past a size 4-5).
The photo below is from a lovely day out we had at Wollaton Hall and Deer Park with one of the boys' school friends a few before going back to school. We found some period clothes for the children to try on, they loved dressing up.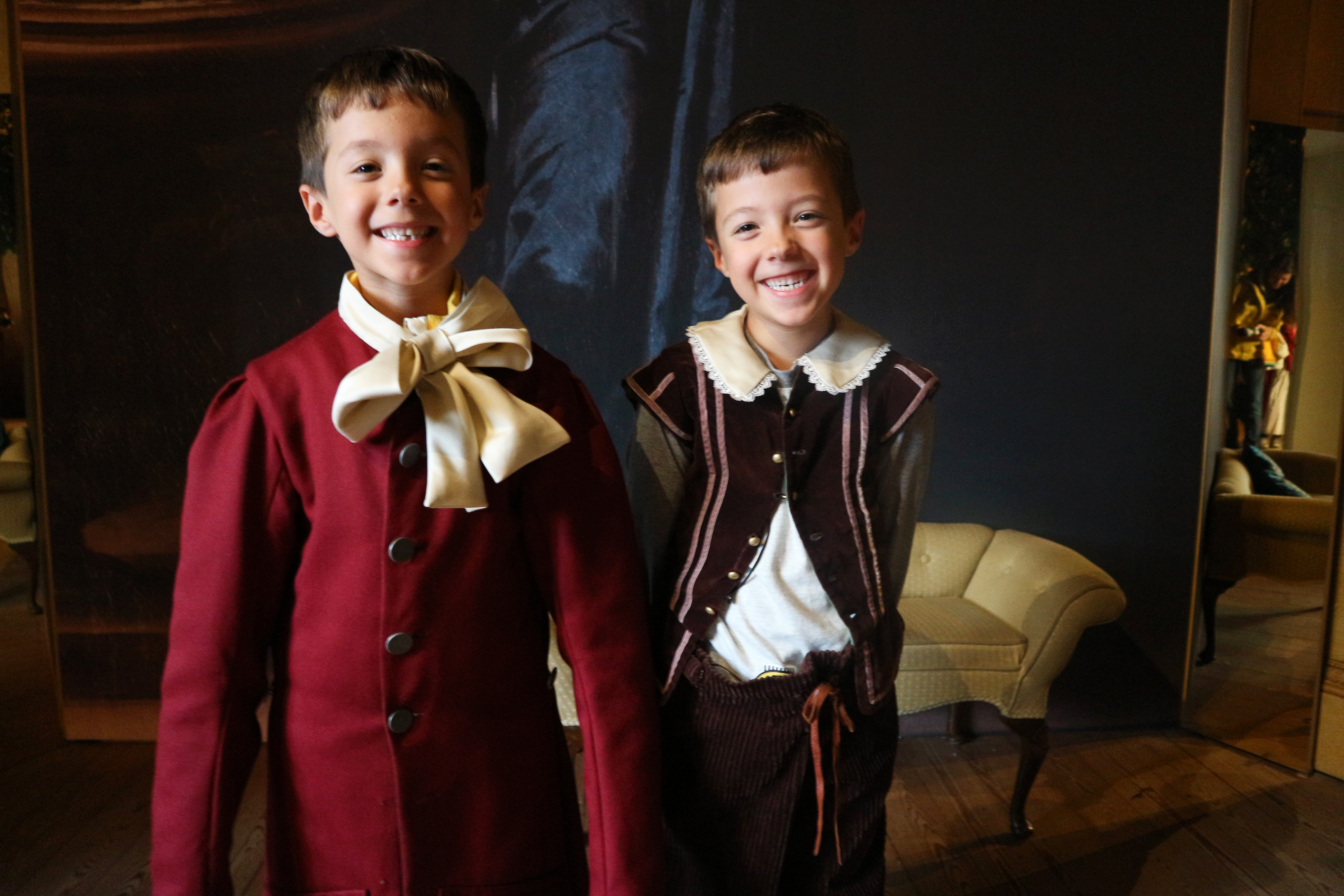 I'm also including this photo from our time in Italy where the boys were working together to try to stick the sand together to make a sand castle. Going down to the sea to get water and taking it in turns to pack the sand down. To see more photos from the boys' Italian summer click here.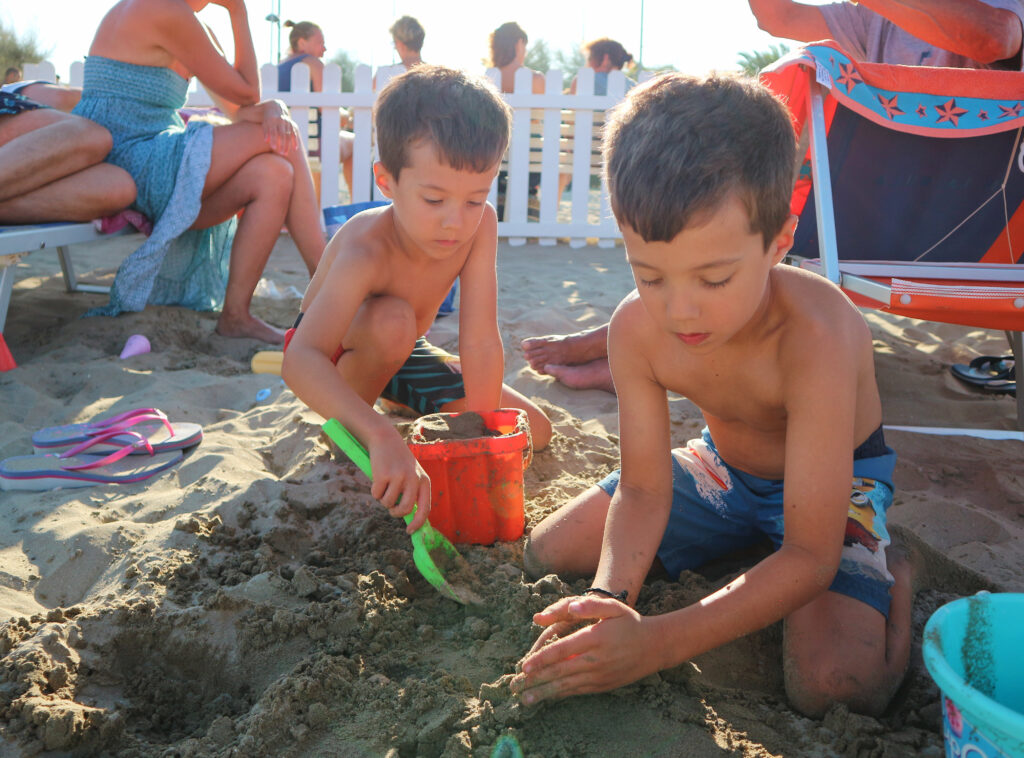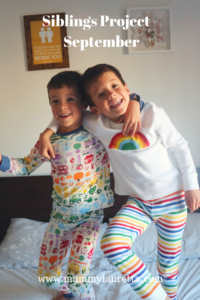 Thank you for reading x